Suppose few of your customers raise big questions on your product that you are selling in the industries. They write it down and send it to you. Your role is to reply to all those valuable customers, but in real-time. This is because you don't want your customers to feel like you respond too late all the time. This is where iPad CRM will help you. You can manage customer service. You can manage their query cases in real-time which is best for your business.
Like you understood in our previous blog about Mobile CRM and its core advantages, the same goes for the iPad CRM. It is embedded with an abundance of features to increase your work productivity on time. It is better for the Marketing and Sales organization? Why? They daily built-up campaigns to catch up on important leads to drive future growth. And they want to know the performance metrics. If you are keen to know how you can get aware of your performance then strive for an iPad CRM system that gives you the right approach to run a business.
Don't think this CRM system can create a Daedalian process for you. Don't! It is really imperative for every venture in today's era. We decided to put a spotlight on a few of its important benefits of iPad CRM. Also, you need to understand the best iPad CRM Software. Just continue reading below-
Significance of iPad CRM to drive future growth and development
1. Frees up your time when managing social media
Social media platforms will always assist you when you want to expand your business or if looking to flaunt your brand everywhere. There are 3.725 billion social media users. 81% of small-scale organizations operate social media every day. Well, it is really helpful for you and for your business if they integrate the iPad CRM system with the social media marketing channel. How?
It's so great and wonderful to manage your social media while using CRM via iPad and more importantly, you can do various business operations of social media from there. Without any doubt, we can say that it saves you from countless hours. Sync with Instagram, LinkedIn, or Facebook today and generate leads promptly.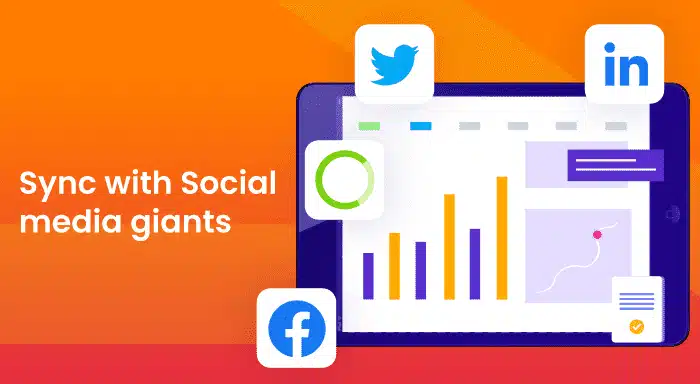 2. Hurry for the payment? Don't stay fret now
We don't know whether you face any hurdle in the payment process or not. We found many faced this as a real challenge. Well, the payment process is something that no one can take lightly because your one mistake can cost you a big loss.
Keep eyeballs in the iPad CRM system which is too simple for creating invoices for work and payment can be done there right away. It's a signal for your business to close more deals. Your client never feels like it's difficult for you to manage the invoices and payment sending process. Moreover, you can save the payment information or other client's data while using the plugin called Backup and restore of SuiteCRM.
3. You will get Meeting Reminder automatically
If you are iPad CRM users then this article is for you. You get aware of important two steps as the benefits of iPad CRM. Let's have a look at the next point. On a daily basis, you have to attend the meeting with your clients. Due to work pressure from business, perhaps you can forget.
This is where CRM will help you via iPad as you can easily set up the appointment here. Ultimately, it will send you a reminder and that process will be done automatically. No need to worry about missing the appointment with clients. So, sync this system with the Google Calendar which gives you top-notch functionalities such as erasing duplicate entries, saving precious time, and much more.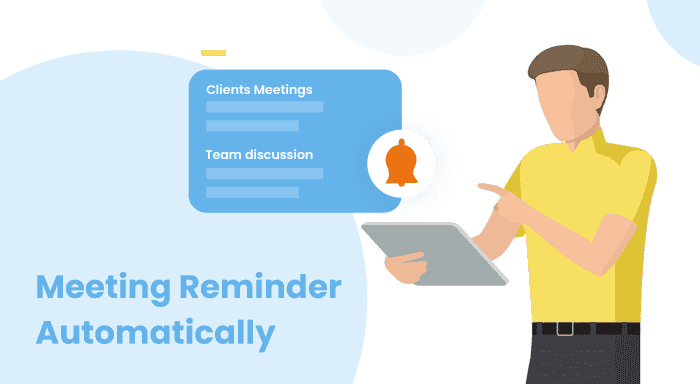 4. Assign the task to pay extra attention to the team
We have so much business work to do such as composing an email to send to clients, updating client's contact for activities, etc. This is why we need a time-saving platform and it is better to opt for the iPad CRM system. Your everyday task not only gets managed but also you are free to assign the task to your team members.
They can access the key information with no difficulty. Also, you can open up the tabs to check who is working on which task you assigned. A better way to boost up your business productivity and judge the team members according to their work. We also have an extension regarding this activity called SuiteCRM Filter manager where you can assign the task to your team and save the searches as well.
What are those best iPad CRM softwares that you must know?
What are those CRM softwares that are indispensable? Do you think that working with dominant systems can change the gear of business and give plenty of advantages? We are going to jot down the best iPad CRM software. Have a look-
SugarCRM software
This is the best CRM software where managing the phone calls and sales activity is simple and can be done perfectly.
It can automate business processes like lead routing, drag, and drop flowchart, etc.
If you have built-up a template and want to send it via email or SMS then SugarCRM software will help you.
If you want to know about SugarCRM pricing then let us tell you that it has 5 edition plans. The pricing starts from $40/per user/ per month.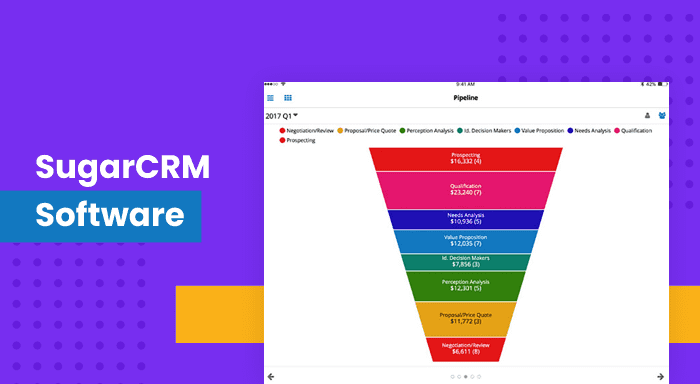 Insightly CRM software
Let's talk about the next best iPad CRM system for you and the name is Insightly. It enables you to monitor sales, communication, projects, etc.
Integration is possible with functions of CRM system like sales lead, customer data, and many more.
Adapt the functions of customization here. Create your own specialized field in this software.
The pricing of this best CRM system is $29 per user/per month.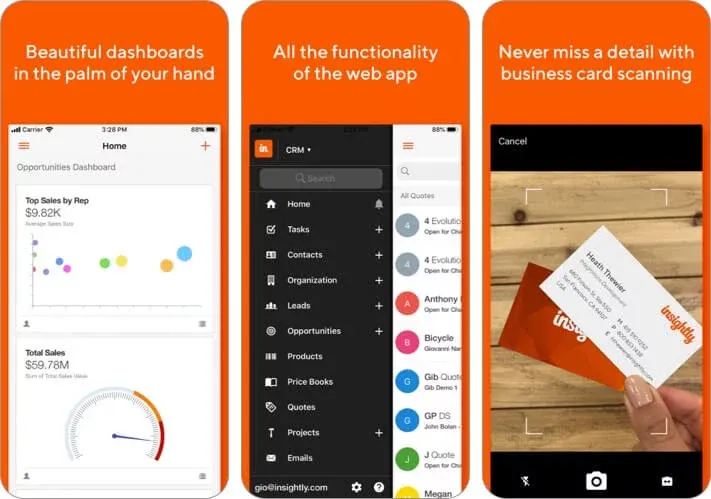 Salesforce CRM system
The industries need the best iPad CRM system like Salesforce where it is simple to access CRM data and also in the dashboard.
One of the best benefits is it saves your quality of time via the automation process.
Here the customization process is possible and you can sync with various platforms.
The Salesforce Pricing starts from $25/ per user/ per month.
Freshsales CRM system
Monitor your sales pipeline and access customer data promptly while using Freshsales CRM software.
Get superior advantages like lead management, email management, and much more.
Capture the important leads automatically via email. Thanks to the CRM system.
The pricing of Freshsales CRM begins from $12/ per user/per month.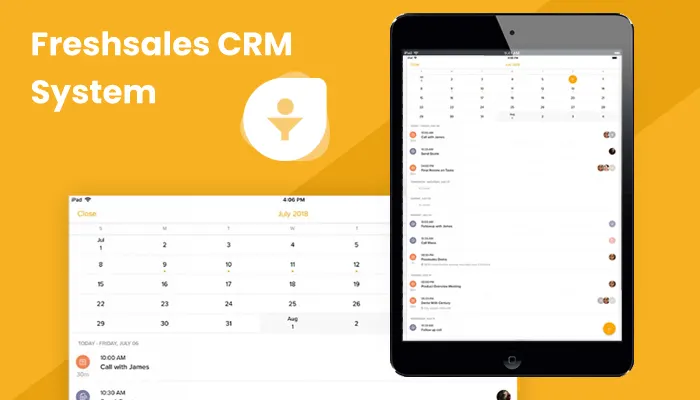 Parting words: Mobile CRM is so simple and time-saving one. We can do so many activities no matter wherever we are. By understanding the benefits of Mobile CRM, we got to know that it is the best way to manage the business operations smoothly. And now it's time to avail the seamless experience when going for the iPad CRM system. Everyone needs a platform that gives great comfort to work and helps to run a business with astonishing speed. We believe that iPad CRM has countless benefits that never give any kind of disappointment regarding work. Also, we shared the crux of this article above as the best iPad CRM system. Let's bring change to your work process when using the iPad for CRM purposes.