A daily routine of every call center organization is to manage numerous conversations with their customers. No matter whether they need to manage via telephone, email or social media they have to offer a seamless customer experience to everyone. So, to achieve your goals regarding customer experience, make sure you strive Call Center Software which can take you towards the multiple channels for communication purposes with customers. Let's understand about Call Center Software with a proper definition.
What is Call Center Software?
You can say an application or a platform that is ready to offer the greatest functionality and special features for managing your customer's communication regarding any purpose via multiple channels and sources. Call Center Software is the best platform for every agent running their call center business for making outgoing calls, incoming calls, tracking of call metrics and many such things so that communication goes with ease. You work every minute to get access to customers. Parse Call Center Software and offer an incomparable experience to your target customers.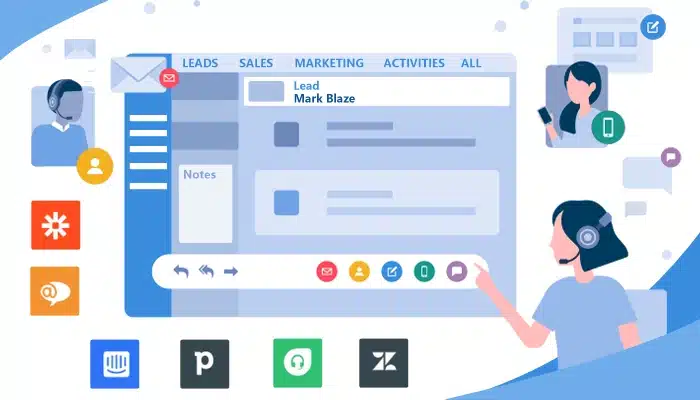 Now it's clear to each of you who are paying attention but we are not ending the blog here. More such details we want to highlight. We guess you have a question like" What are the top trending software of Call Center that can help you" or "What are the features and Call Center software Pricing 2023"?
We are going to jot down some trending or you can say best Call Center Software 2023 which can help you to make your communication reach on to the next level. The blog is very informative just read out the whole content till last.
Best Call Center Software 2023 & their features
Five9
Many such big ventures want that Call center software that can offer them all day service 24*7*365 according to their work. So, allow us to share the first and best Call Center Software 2023 and that is Five9. From small to large organizations, everywhere can use this software for their day to day business activities. Firstly, we would like to share one interesting content about Five9 that it uses Artificial Intelligence and that is just for personalizing the customer experience.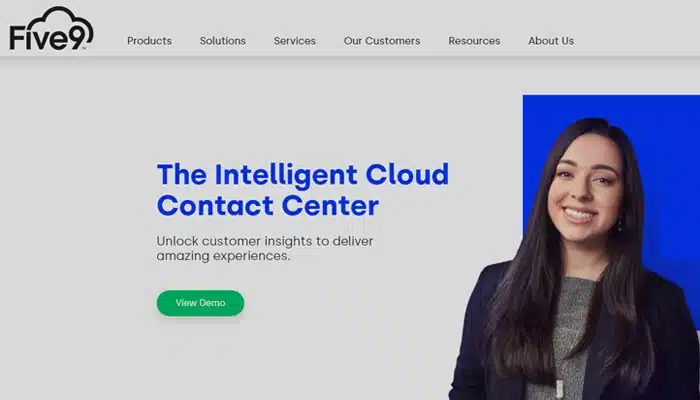 Get used to this software after knowing it's special features like the software can be integrated with Customer Relationship Management. Five9 is best to offer an omnichannel solution to entire agents where you can offer excellent customer service. Furthermore, the Five9 software is best as it has Predictive, Progressive and Power Dialer.
Five9 always supports platforms like Windows, Mac, iPhone, and webs based.
CloudTalk
We hope that every sales team and customer service team are reading out this whole blog as this software can play an essential role for you. The name of this software is CloudTalk as this business phone system is always the first to dial more swiftly and it closes more deals by just automating the dialing process.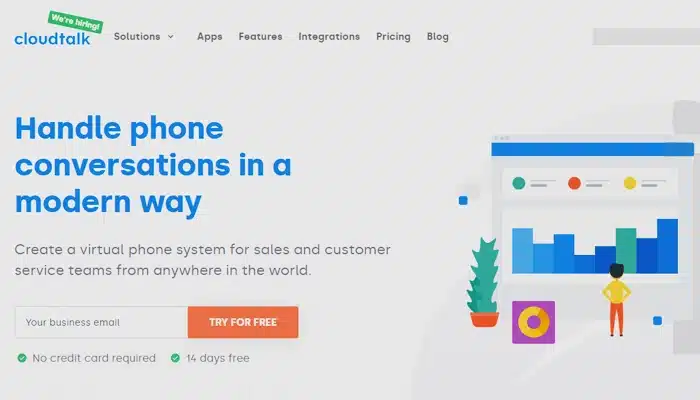 We researched its features and we got to know that it offers features like SMS Templates and also offers local phone numbers from more than 70 countries. The fascinating part about this software is it has the functionality of agent scripting, voice mail, call conferencing, etc.
CloudTalk always supports platforms like Android, Windows, Mac, and iPhone/iPad.
8*8 Virtual Call Center
No such issue whether you are running a small, mid-sized or large-scale organization, software like 8*8 is considered to be the best for business. Working here it offers a cloud-based contact center management solution which is a must as you can easily handle inbound and outbound calls.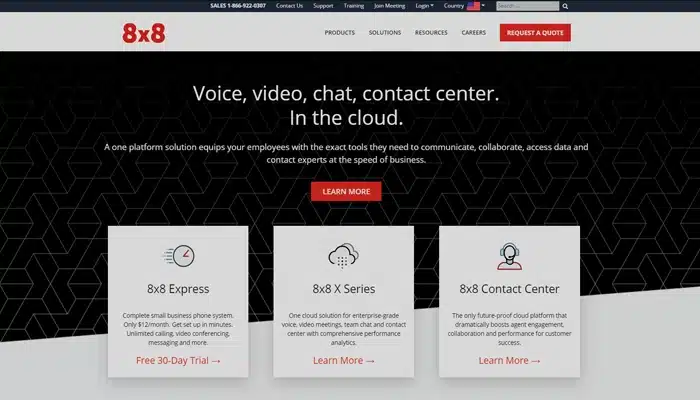 Using this 8*8 software for your business, you can use exceptional features like a feature of skill-based routing, Queued callback, IVR, Social channel, inbound chat and many more. What about getting reports? You will get historical and real-time reports as also customer analytics and speech analytics. If the agent wants a feature of internal chat then this software should be on the top of your list.
8*8 always supports platforms like Android, iPhone/iPad, and web-based.
Twilio Flex
Talking about fully customizable call center software then we thought that Twilio Flex should be mentioned. Why? This first fully-programmable software is the best for you as it is flexible enough for all kinds of customizations. It is customizable with communications for SMS, voice, and authentication.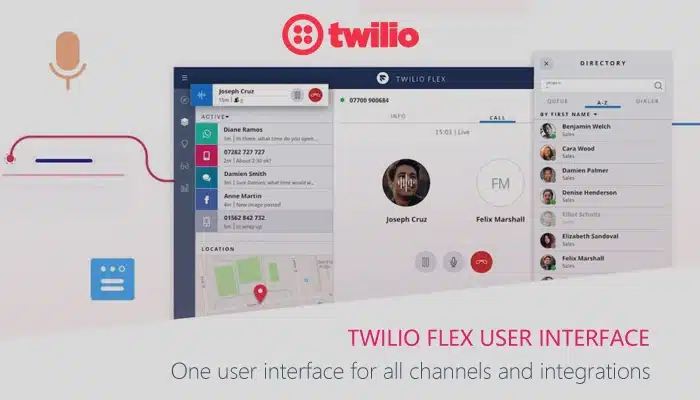 We are keen to share some of the finest features regarding Twilio Flex software like it shares a feature of Autopilot, can be connected with different applications like Salesforce, Zendesk, CRM Applications, Workforce management apps and with many more. Most agents want to know their interactive data properly, so this is possible by using this software where you have full control over your entire data. Big deal!
Twilio Flex always supports the platforms like Android and IOS. Also, read out separately about Twilio Flex to understand more deeply.
Talkdesk
Get use of unlimited call recording with the most exceptional software called Talkdesk. We are writing on Call Center Software Pricing 2023 and most of the software is best for small ventures and even for large organizations, Talkdesk is one of those which has intelligent routing features like ACD, IVR, etc.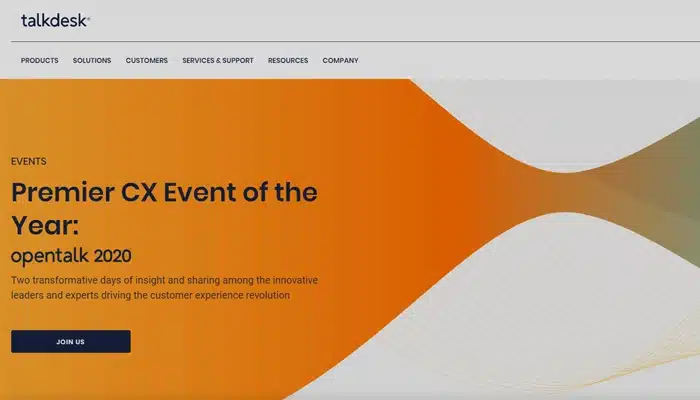 Just endeavor this software which is ready to offer a quality management feature like you can say call recording, call monitoring or call barging. The software has specialty to offer customizable reports and a real-time dashboard. Now one of the interesting parts is that the software can easily integrate with systems like Zendesk, Salesforce, etc.
This Call Center Software 2023 supports platforms like Windows, Mac, and Web-based.
Zendesk
This call center solution can be very helpful as Zendesk is able to take your communication to a huge level for sure. Get aware of the top features of this software like selecting the port from the existing number. Furthermore, it offers a local number and toll-free number for 40 countries.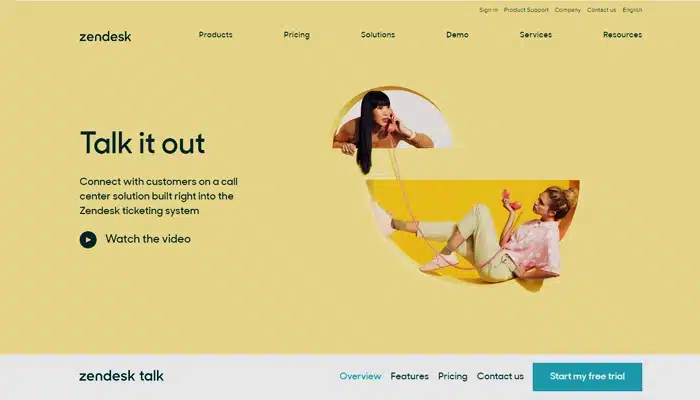 Some more advanced features it has that can create interest in you like unlimited concurrent calls, supporting voicemail, and the creation of tickets with optional transcription. If your motive is to get the latest features regarding reporting and monitoring then Zendesk shares a Real-time dashboard, advanced analytics, call monitoring, and many more.
This Call Center Software 2023 supports platforms like Windows, Linux, Mac and Mobile Tablets.
The Latest Call Center Software Pricing
Finally, you get to know the latest update regarding the best and trending Call Center Software 2023. Not only getting aware of the name and the feature of the software is enough. We also want your attention to the table below about the latest Call Center software Pricing. Have a look-
Call Center Software
Platform
Features
Price
Five9


Windows, Mac, iPhone/iPad, & Web-based
Outbound, Inbound, Common Platform, & Administrative.
Get a quote.
CloudTalk


Windows, Mac, Linux, iOS, Android, Web-based.
Outbound, Inbound, International Phone numbers, Smart & Power dialers, SMS, Routing.
Starter: $20/user/month
Essential: $25/user/month
Expert: $40/user/month
8*8


Android, iPhone/iPad, and Web-based.
Phone System, Collaboration Features, Contact Center, Reporting & Monitoring, etc.
8×8 Express: $12/user/month
X2 Edition: $24/user/month
X4 Edition: $44/user/month
Talkdesk


Windows, Mac, & Web-based.
Voice features, Outbound dialer features, Intelligent routing features, Reporting & analytics, etc.
Get a quote.
Zendesk


Windows, Linux, Mac and Mobile Tablet
Making & taking calls, Routing & queuing calls, Text, Monitoring & Routing, Reliability & Services.
Lite Plan: $0(pay for usage only)
Team: $19(usage sold separately)
Professional: $49(usage sold separately)
Enterprise: $89 (usage sold separately)
Twilio Flex


Windows, Mac, Android, & iPhone/iPad.
Self-service, Assisted Service, Performance Management, AI & Mobile Experience.
To Make Calls: Starts at $0.013/min
To Receive Calls: Starts at $0.0085/min
Final Takeaway
Every Call Center business agent wants to upsurge their business and increase their business efficiency. Well, more such goals they want to shine but that all things will be possible if they adapt the finest software, so we decided to introduce some trending Call Center Software 2023 which gives some excellent functionality and the features that you are in deep search to get. Moreover, to understand the software you need to keep yourself updated with the price aspects too. Hope you pay attention to the table above of Call Center Software Pricing which gives a signal to you whether to use this software or not. Choose wisely!