SuiteCRM Data Migration
You will be appreciated from your customer's only if you know how to handle their data. So if anyone wants to migrate their data from one platform to SuiteCRM then we want our clients to meet up our service called SuiteCRM Data Migration. Outright Store offers this service because there is zero percent chance of data loss when you are transferring from any platform of CRM to the Suite platform. No such complication you will face when you are going for this task so go for it folks.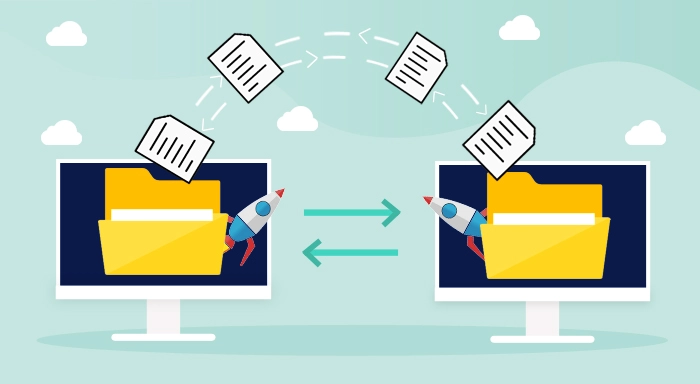 Shift your data by going for SuiteCRM Data Migration service
Clients never be in a hurry when it is about the data transferring as they all know the data is considered to be the backbone of the organization. The reputation of the organization is standing just because of data so they can't take this task lightly. So, for you all, Outright Store wants all of you to not waste their time and just go for our SuiteCRM Data Migration service where our experts know how to handle this tricky task.
It's not a difficult but an important one so we are ready to suggest every novice of this business too who are looking to transfer their data to Suite platform. Most of you want their data directly migrate to SuiteCRM because they know that there is much needed to work on this kind of platform where the customer always feels in a safe zone and trusts more. And one of the biggest reasons is, it is an open-source that is the reason it has been downloaded more than 500,000 times. The platform SugarCRM is entwined with profitability and satisfaction so hard to leave such kind of platform.
Data transfer always done securely, see which platforms we did this
Now let's move on and talk about the gist of this content as we know that clients are in deep search to know the experts who can handle their migrating data job to SuiteCRM. Well, we want our clients to shake hands with us and give us a chance where we prove that we are great to deal with this migrating data from one platform to next. Our 12 years of experience speak where we deal with several kinds of projects including this migrating data. We have migrated data to SuiteCRM and those platforms were –
SugarCRM to SuiteCRM
Copper CRM to SuiteCRM
HubSpot CRM to SuiteCRM
Pipedrive CRM to SuiteCRM
YetiForce CRM to SuiteCRM
Salesforce CRM to SuiteCRM
Less Annoying CRM to SuiteCRM
ZohoCRM to SuiteCRM
InsightlyCRM to SuiteCRM
ActCRM to SuiteCRM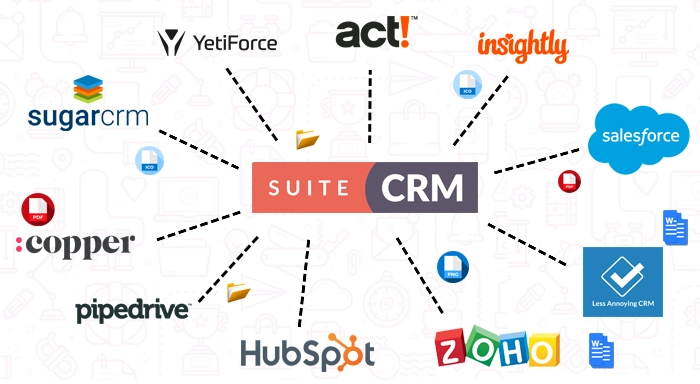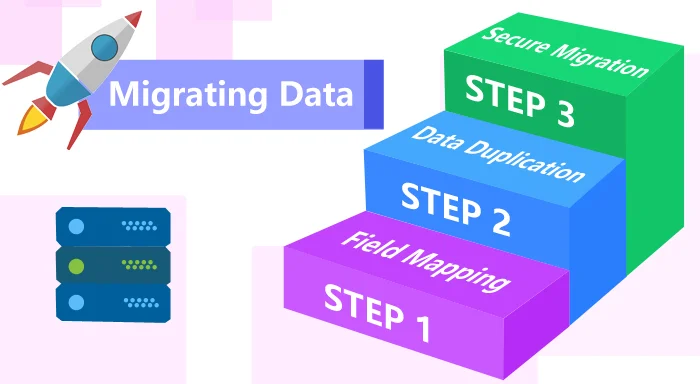 What Migration process of data we follow for clients?
When talking about the Migration of data, we always aware the clients that we use some advanced tools to do this job. Of course, tools are needed which can complete your migrating data job with ease and to focus on this, our team experts know the whole process what to follow first then next. To do this with proper security, you all need some experts who can focus on this migrating work to transfer in a safe zone. So the steps we take for this are
Field Mapping: Before going to transfer the data, first make sure that both platforms of CRM mapped on the matching field. This is important and you need to understand that the relation of the field is also imitated accurately.
Data Duplication: Name is enough to describe the much-needed data duplication as we use this process where it removes your unnecessary data so that you never face storage problems. You will find that working on CRM is more productive now.
Safe and Secure Migration: We have mentioned this step just to inform you that this step is needed because we want data should be transferred and also loaded with some effective tools that can do this job where you don't need to show any high efforts.
Achievable solution with great guidance. Get in touch with Outright Store
Turn your work into a greater format as Outright Store is ready with their deep knowledge and wants to share a feasible solution for you all. Outright Store has a decade of experience where they have shown tremendous efforts toward the projects which their former clients have shared as they always present positive results all the time. We called ourselves the best because we offer such special services of SuiteCRM platform that you are looking for and those were SuiteCRM Data Migration, Customization, Integration, Plugins, Support and much more. Our service never failed to show you the result of what you expected. We always want our clients to never get any kind of hassle, just share your queries with us.