Nowadays CRM for Real Estate is the perfect result driven solution to run their business and maintain skyrocket growth in the market. We saw many real estate agents turn down many software because they need something that can assist them in the entire matter, so we think CRM software will be a plus point for them. There were numerous functionality of CRM that always offered a positive result.
Let's understand this with an example- Many Real Estate agents are in deep search to grab customer's history and their experience or you can say what requirements customers are looking for. Going for Best CRM for Real Estate can be very helpful as your customers can get incomparable experience all the time.
CRM has maintained a good image in the Real Estate industry, and we expected from you all to always choose CRM for your business. We have compiled some points as a list of features of CRM for Real Estate.
Entire lifecycle of business can easily be managed
We can't say about outdated software but working with Customer Relationship Management(CRM) is beneficial for the Real Estate industry. We will tell you how as Real Estate CRM is a reliable method and can easily robust your platform because the entire process works rapidly. If talking about the transaction or payment process then you don't have to be free because it can be done with proper security in a quicker way. Everything is possible when CRM is here to play a role of assistance.
Communication with your customers stays effectively
Delay in response time also reduces the chances of closing a deal and therefore it is extremely important to establish an efficient mode of communication so that there are no unnecessary delays. The faster you respond to clients you are more likely to close the deals and improve sales.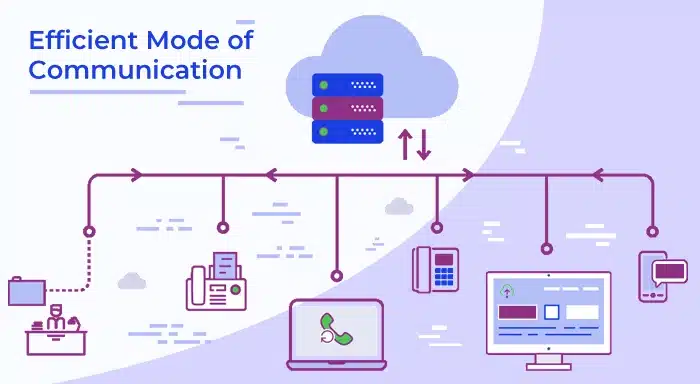 Most of the CRM is equipped with cloud and mobile support, this way you stay in touch with your clients even on the go. This way you can communicate with your clients no matter where you are and there will never be any lack of communication. As soon as you receive a message you can reply to them on time without any unnecessary delay. This way you can save a lot of time and effort and increase your productivity.
Put up numerous information CRM can handle
We agree with you that data is considered to be the backbone of every organization. If you choose any outdated software there is a chance of data loss as such software can't handle your data. But Real Estate CRM Software can help by organizing and managing information in such a way that the real estate industry never faces any hassle. Bear in mind that you want to make the best relationship with your customers and it is possible if you keep their information and data safe so choose software like CRM for this task.
Real Estate CRM worth to use
How many of you are here working with some great software for your real estate business but still not involved with all functionalities? Well, we guess there were many because sometimes it's hard to understand the entire functionality.
Let us introduce here Customer Relationship Management software which is well-known for easy to operate and user-friendly. No such complex process here to understand the functions of CRM. Now the interesting part is, it is easily accessible and available in devices like Android, iPhone, etc. If you want to know about CRM purposes in Call Center Business then read out our blog.
Using advanced CRM tools is the best option
This one is prominent as you all want to get engaged with your customers, so we have a solution for you. You can make use of CRM tools to create a Drip Campaign. You must be aware of the Drip Campaign because here you are allowed to send emails and messages to your customers. It's not easy to win the heart of customers but not impossible if applying with the greatest tools. Real Estate CRM is a plus point as you can check out the marketing campaign that which one is effective and showing a result-driven solution or which one is not.
Magnify Customer Engagement with Real Estate CRM Software
Apart from communication customer database maintenance is also quite critical to the business. CRM allows the user to maintain a detailed customer database. Users can now easily stay in touch with their clients, and they no longer have to worry about losing touch with their clients.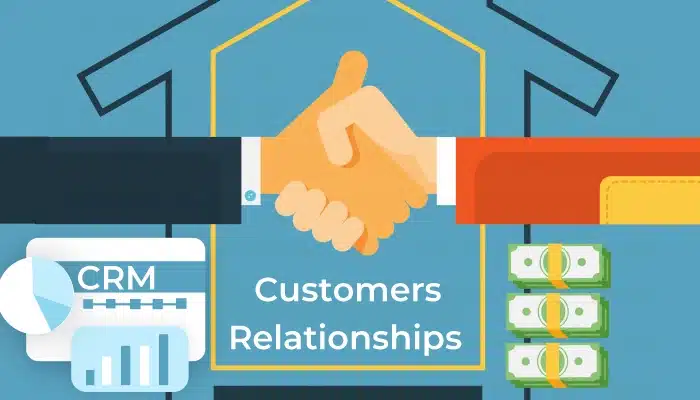 In fact, it allows users to personalize their interaction with their clients by sending out automated messages on special occasions such as birthdays, anniversary and other such special occasions. This increases the possibility of future deal closures in a shorter span of time and also helps in building a long-lasting relationship.
Grab the chance to raise the productivity of your business
CRM is an open-source platform which allows integration with multiple third-party application. This means users no longer have to move back and forth between multiple applications, and they can perform their important tasks from one single platform. With the help of integration with Third-Party-application, users can save a lot of valuable time and effort and increase their productivity and overall growth.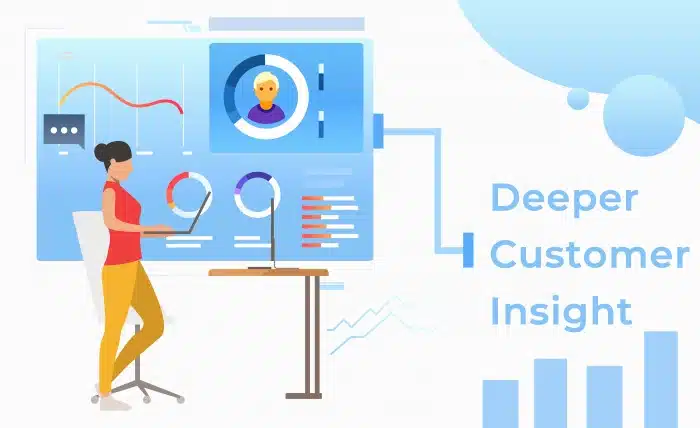 Users can integrate their CRM platform with multiple google applications like Google Maps, Google Docs, and Gmail. Not only that users can also integrate accounting applications like Quick Books to help them with their accounting. CRM Integration with third-party applications can prove to be very helpful and will definitely give you the boost you need to grow and excel in your field.
Concluding Note
Whether it is creating leads or closing deals and even when it comes to establishing an efficient mode of communication with your potential clients CRM can prove to be highly beneficial and helpful in performing your daily tasks. CRM Software Help utilized to its fullest potential can do wonders for your business and it can definitely help you in achieving your goals and even exceed your expectations. You will better utilize your resources and available information and communicate with your clients in a more personalized and tailored manner. This way you will be able to save a lot of precious time and effort and close the deals in a shorter span of time.