SugarCRM Integration
---
Integration with Data Analytics For SugarCRM
Massive amounts of data are created on a daily basis, organizations nowadays are utilizing this data by performing in-depth research into this available data with the assistance of analytics software. SugarCRM integration with such data analytics software can prove highly beneficial. That is why we provide integration with Google Charts.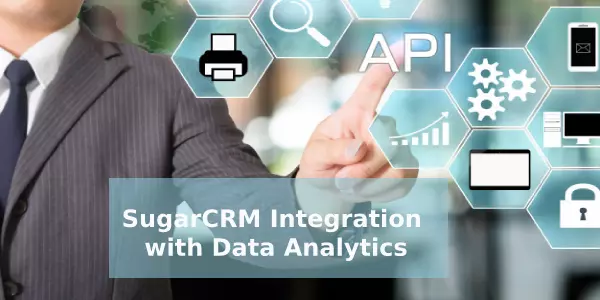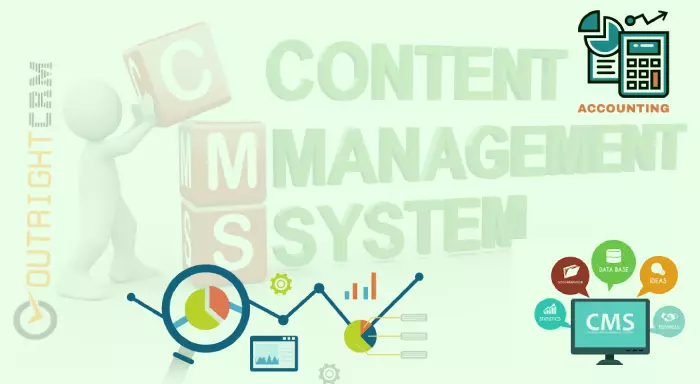 SugarCRM Integration with CMS

The default case management solution available in CRM is not enough that is why some business demand integration with the complete support solutions. For the information to be centralized support solutions can be integrated into CRM. This allows customer support to gain a better understanding of client behavior and interaction. One such solution is that we integrate with Sugar is WordPress.
Integration with Accounting Apps for SugarCRM
SugarCRM integration with an app like Quickbooks that assists in accounting allows you to create a synchronization between the two platforms and also the information always stays up to date. With the help of this integration, Sugar is supported by an accounting application that your business requires. We provide integration with the accounting app Quickbooks.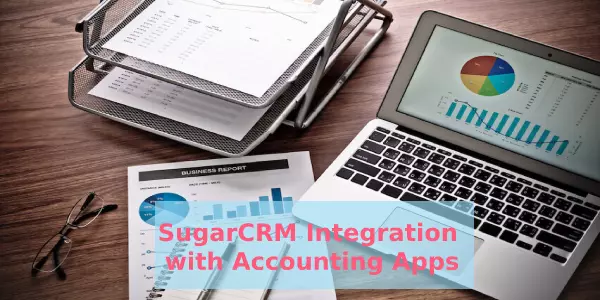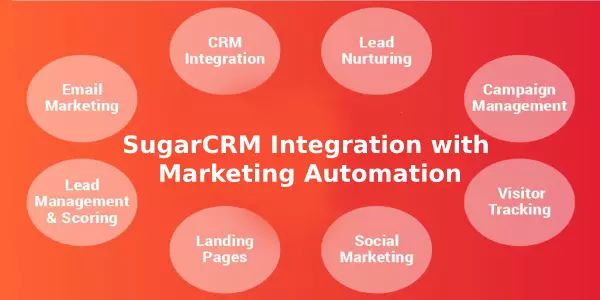 SugarCRM Integration with Marketing Automation
CRM is a useful tool for the purpose of Marketing and Sales, however, it does lack in generating credible leads for the sales team. That makes the introduction of automation necessary for a better approach. With the help of the integration of these tools, you can boost the performance of your marketing and sales departments. That is why we give integration with tools such as:
Mail chimp
Salesforce Exact Target
SugarCRM Integration with Social Media Platforms
Social media plays an essential role in gaining a better understanding of your customer behavior and enhance customer interaction to create more prospects and close more leads. The comments that your customers leave on your social media posts are very important for improving your sales. That is why we provide integration on one such social media platform Facebook.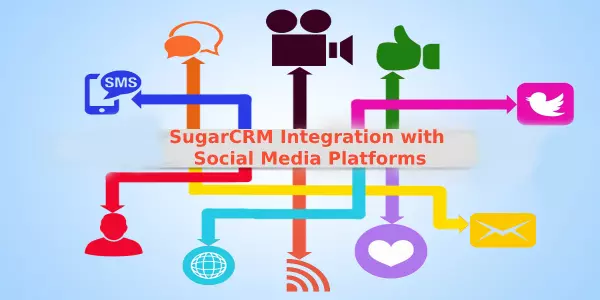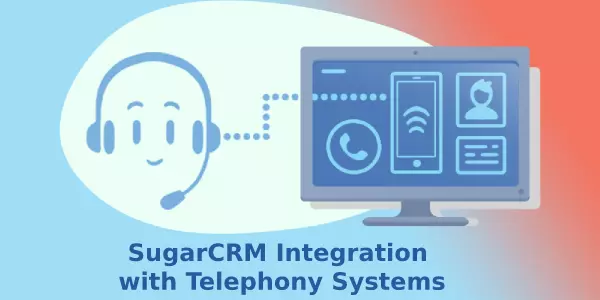 SugarCRM Integration with Telephony Systems
Data maintenance and data centralization is the most important function of any CRM. data of all the client interaction should be easily accessible so that you can be up to date and make more efficient decisions based on such information. Click to Call functionality serves that purpose quite well. Users can easily track all the inbound and outbound communication within the CRM. One such integration that we make available for our clients is Twilio AWS Connect.
SugarCRM Integration with Google Apps
Google is extremely user-friendly and has a lot of functionality. So for users who use google apps, integration with the google platforms becomes much more important. In order to fulfill this requirement, we provide integration with Google Apps.
Google Drive
Google Contacts
Gmail
Google Maps
Google Calendar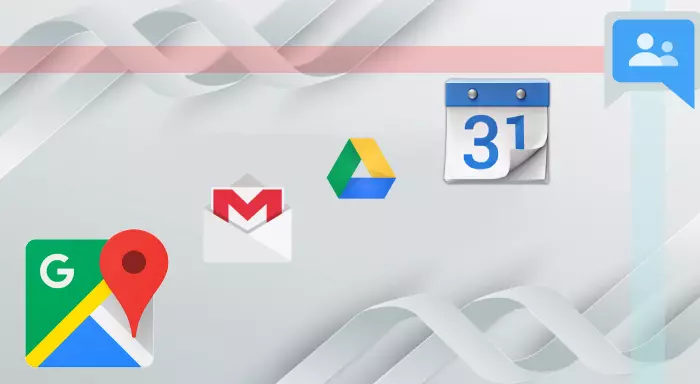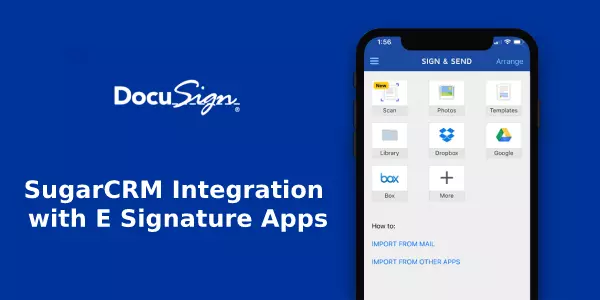 SugarCRM Integration with E Signature Apps

Sending and receiving documents from different sources can be a bit time consuming and complicated. The integration of DocuSign helps businesses save time and increase their productivity. Since they can send and receive documents onto their CRM and that is we provide integration with DocuSign application.
Integration with Email Clients for SugarCRM
Communication is done with the clients using a powerful email client. SugarCRM integration with such email clients allows users to maintain all such communication within the CRM. One can easily access such information and for that purpose only we provide integration with Gmail.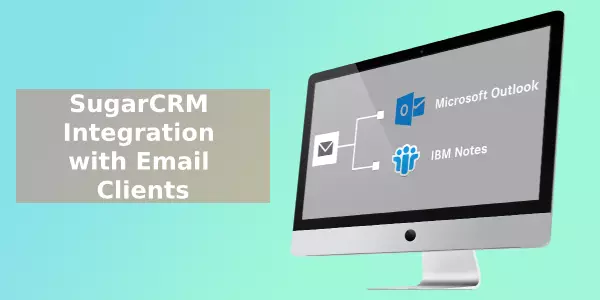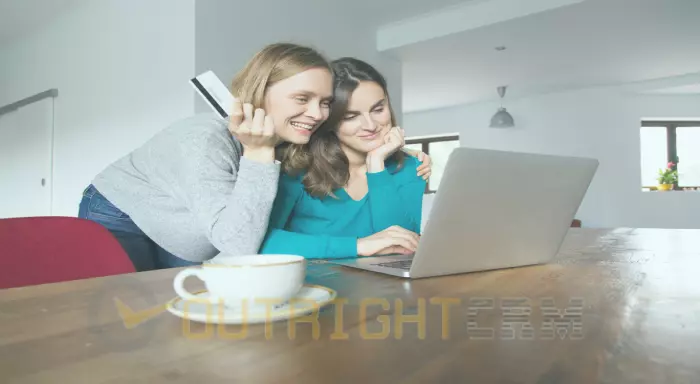 SugarCRM Integration with Ecommerce
Strong back end is a requirement for the functioning of an eCommerce business. CRM helps you in maintaining a record of your sales and to provide post-sales support and in order to manage your finances smoothly. That is why we have an integrated platform like Woocommerce with CRM.
Integration with Payment Apps

An easy and convenient mode of payment is what the clients seek. Online payments from multiple sources are the only option. Integration of all such payment modes can be done with the Sugar platform for the purpose of collecting payments for example Paypal.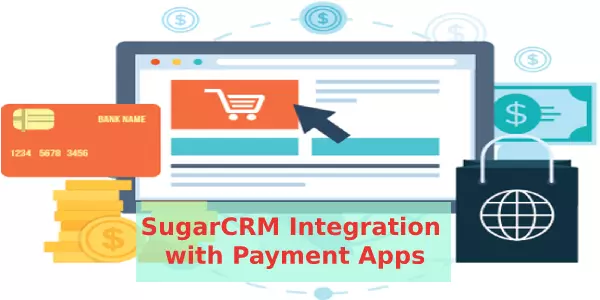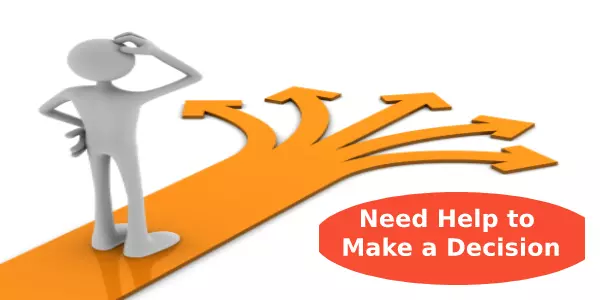 Need Help to Make a Decision
Apart from these services we deliver much more. We possess decades of experience in the CRM industry and have team highly talented experts that have successfully completed many projects for our clients from around the world. We give our customers the added advantage they are looking for to utilize the potential of the SugarCRM to the fullest. Feel free to get in touch with and we will revert instantly.