SugarCRM Integration
Now it's the right time to say that everyone is aware of SugarCRM functions and some more details regarding this platform. Just one question here we would raise- is it easy to integrate the Sugar platform with any of the software that you want to? Well, the situation is possible only if you opt for our service of SugarCRM Integration which is the best for this purpose. You don't have to go here and there to find out the solution of your task, just go with the flow by using our integration service today. How it can be helpful for your business? If you have raised the question in your mind that we would like to say that this integration service can increase your productivity if you require and also, more importantly, now you got the opportunity to analyze your business. Some SugarCRM Integration services Outright Store offer to you all, read out the points till last.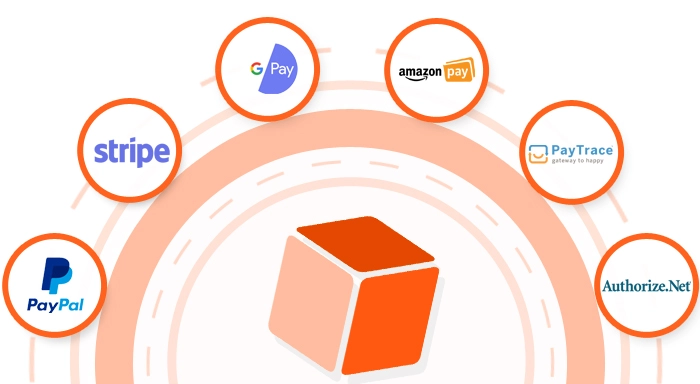 Possibility of Integration with Payment apps now
Everyone wants to run away from the complex process of receiving or sending payments so every client is in search of the best option when no high efforts are required. So, Outright Store has a solution for you all regarding the payment method that their Sugar platform will now integrate with the payment method. Is it the best solution? Yes, it is because now you can collect via online and those were-
PayPal
Stripe
Authorize.net
PayTrace
Amazon Pay
Google Pay
Integration with E-Commerce? Why there is a need to ?
The heading might be surprising for most of you because we want to awake you with the fact that there is a requirement of integration with E-Commerce and now it is possible folks. We understand the importance of E-Commerce but how can you run your E-commerce business without Customer Relationship Management(CRM). We integrate it with E-Commerce because it will enable users to manage their sale transactions without any hassle and also CRM system is able to manage the finances so a plus point folks. So, last just want to say we have an integrated E-Commerce platform called "WooCommerce" with SugarCRM.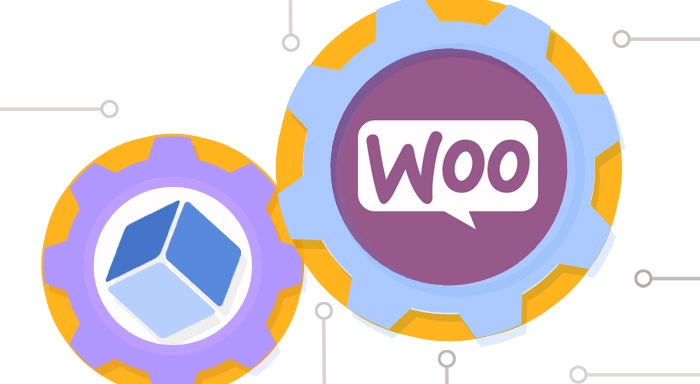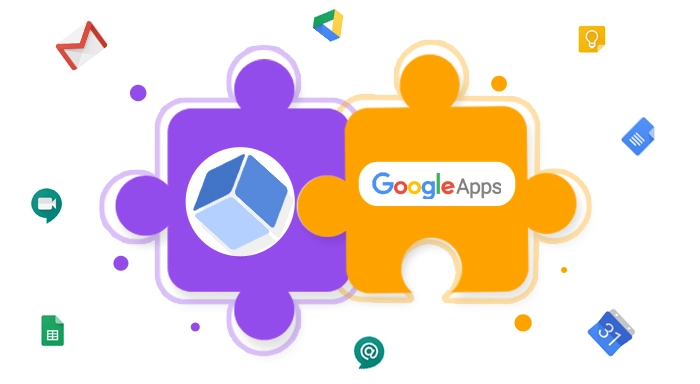 Integration with Google Apps. This is much-needed
We don't think so any clients don't know Google apps nowadays. The functions Google Maps offer to their users, we don't think so any other application can show you on that level. Now the amazing part is- there is a hundred percent chance that integration with Google apps is possible. Now your problem is solved because both these platforms can sync their data effectively. Integration with Google Maps is possible here with-
Google Drive   
Google Contacts   
Google Maps   
Gmail   
SugarCRM Integration with E-Signature Apps
Instead of sending and receiving documents on other sources why don't you go for CRM where this sending receiving game can happen. So for this, now our Sugar platform is integrated with E-signature where your task can complete without any issue and of course, your precious time can now save. And last we would like to share with you that we integrate the "DocuSign" platform with SugarCRM.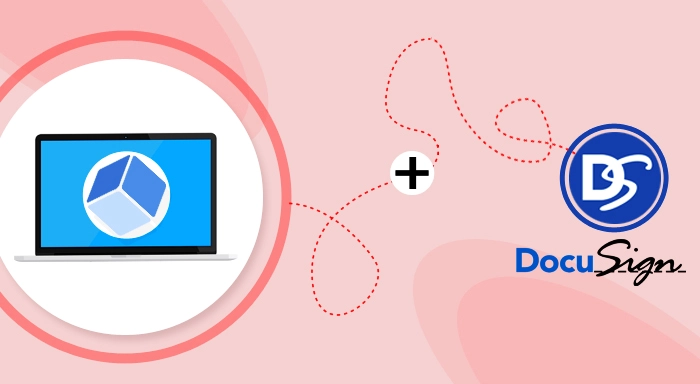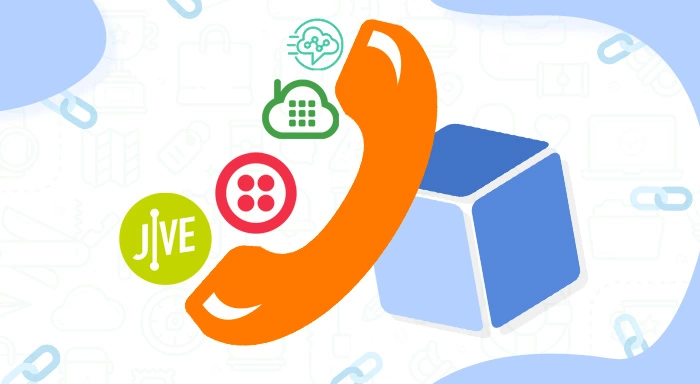 SugarCRM Integration with Telephony Systems
This might be interesting for most of you so pay attention folks as you have seen that most of us want their time and effort should be saved while communicating with customers. By understanding this we decided to integrate our telephony system for you where you can even get use of some special features that it will offer. Telephony platforms where we integrate with SugarCRM were-
Jive
Twilio
Plivo
AWS Connect
Power SMS
Marketing Automation play crucial role, see why we integrate it
After reading out the above integration purposes now we would like to solve your question that why we integrate marketing automation. Just imagine both Sugar and Marketing Automation get integrated, as it will assist the client to give the best sale better than before and also it can reinforce business growth that you are searching for. So if you want to know what tools of Marketing Automation that we integrated with SugarCRM then read out both points given below-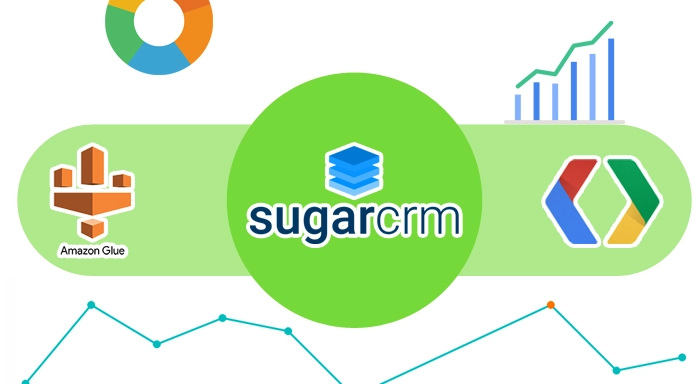 Demand of SugarCRM to integrate with Data Analytics is high
Huge amount of data is created on a daily basis because no business can run perfectly when there is no data. So, if it about the data matter then no one can take this situation lightly and here we provide a solution to go for Data analytics software. This is a must to integrate this software directly with the Sugar platform. So we integrate with-
Understands the power of social media these days. We integrate with SugarCRM
You are busy with your two roles and those were- interaction with customers and understanding with customers. If you need both, then how can you not adopt the social media where your customers are searching for some assistance. Social media is ready to help you regarding this matter so feel free and guess what we integrated Social media with the SugarCRM platform. We integrated Sugar with two platforms of social media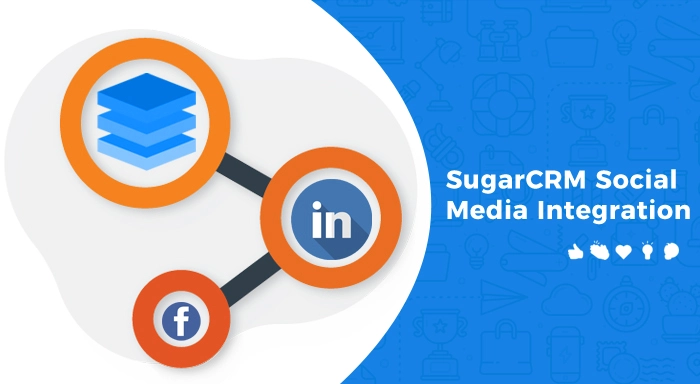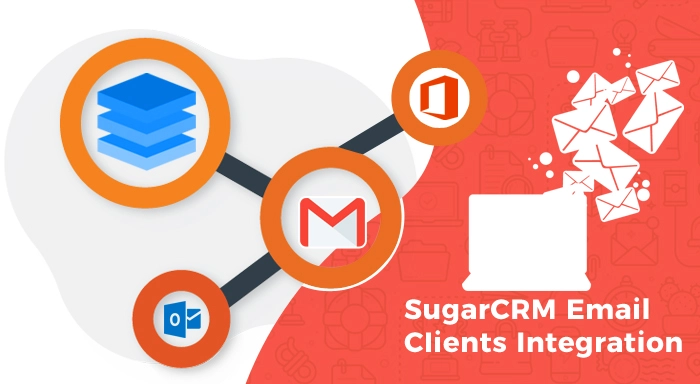 SugarCRM Integration with Email clients
We have big solution folks, and we must say go for it because you are in need to communicate with the clients, so just go for Email Clients. Okay so, if you put up a question that why we suggest for this then reason is here all communication of yours will maintain that's why we integrate Sugar platforms with Email clients. Sugar CRM has been integrated with-
Turn your work into a greater format. Outright Store is here
Your work speaks if you have followed with good guidance and better understanding so here Outright Store is ready to enable their clients if they are looking forward to some basic or deep knowledge regarding CRM or their systems. Sharing queries is your job and to fulfill it is our duty and we guarantee we give our 100% to help you to reach toward your goals. We have trained staff regarding your projects who never step aside from any situation and always give positive results to make your business platform the best. Just come out from unprecedented pressure and get in touch with us and we are ready to help you.