SugarCRM Customization
---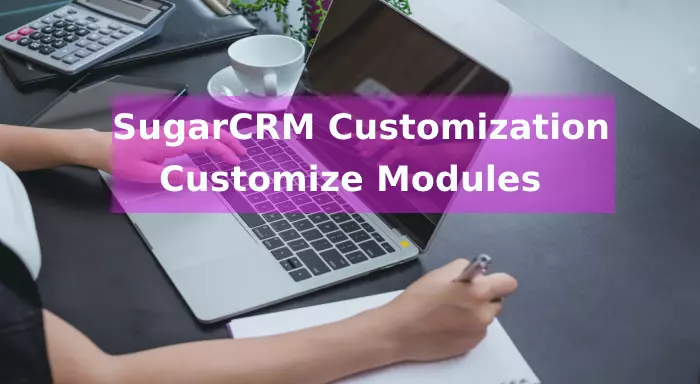 Customize Modules
Ready to use, sugar is loaded with default modules like leads, contacts, and accounts. Each business has unique requirements and demands and therefore need for SugarCRM customization arises to make it more interactive. Such customizations have to be built with great precision with accurate connections between the workflows and business processes, in order to ensure that they fully complement your business processes. SugarCRM gives users the ability to build such customized modules, however, they are developing and need constant programming at the backend and it makes things a bit difficult. In such cases, our SugarCRM experts play an essential role.
Customized Fields and Relationships
Relevant information can be stored in the default fields in modules in sugar. Usually, these available fields prove satisfactory for most of your business needs, however, at some point in time, you might need additional files in a module for more information. Customization is also required by businesses to introduce in the default fields in order to introduce the automation of business processes.

Here are some of the Custom fields that we have developed:
In order to save time fields are auto-populated.
Checks ensuring that the information entered is valid.
Upon entering a value in a particular field supporting fields will appear.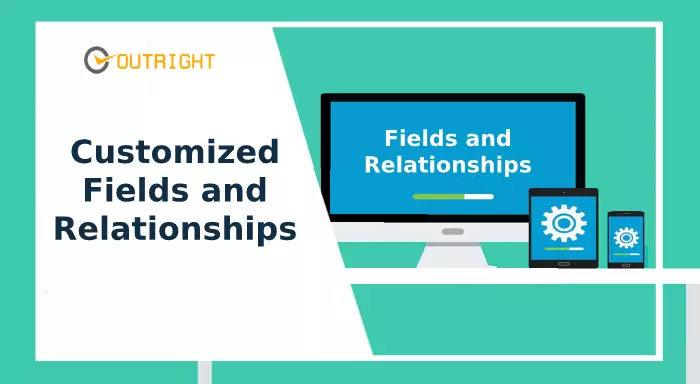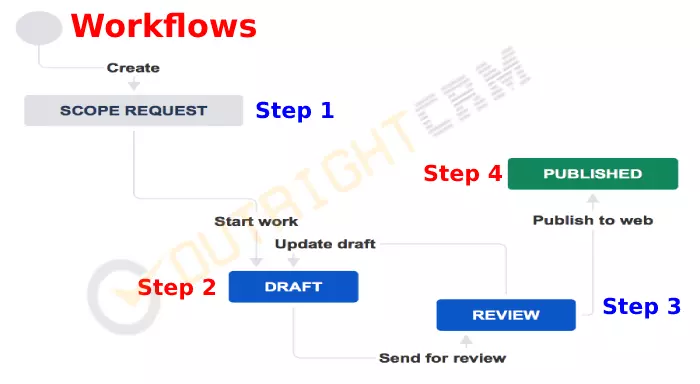 Customized Workflows
Workflows are responsive actions that allow the automation of various business processes which in another case would have to be performed manually. For example, once a lead status has changed an email is triggered to the sales representative automatically, SugarCRM Customization allows us to configure the functionality of these workflows automatically, but in the presence of a diverse business processes configuration can be a bit complicated.
Outright Systems has successfully delivered completely customized SugarCRM solutions for different industry verticals. That consists of many customized workflows for process automation. Which is less time consuming and smoothens the different unique business processes and increases productivity.
Customize Dashboards
You begin your work by logging into sugar application. The dashboard on your sugar homepage must be customized in such a way that it gives you a complete overview of the daily activities that need to be performed. Individual dashboards should be improved in such a way that it boosts the confidence of your employees. The sales dashboard should reflect the sales data, scheduled calls, leads, and dashboard for the manager should give a complete 360-degree view of the overall sales and marketing activity. Such customizations can be implemented in dashboards in SugarCRM.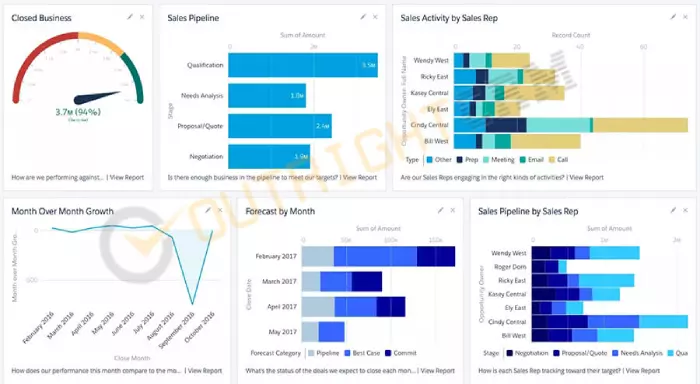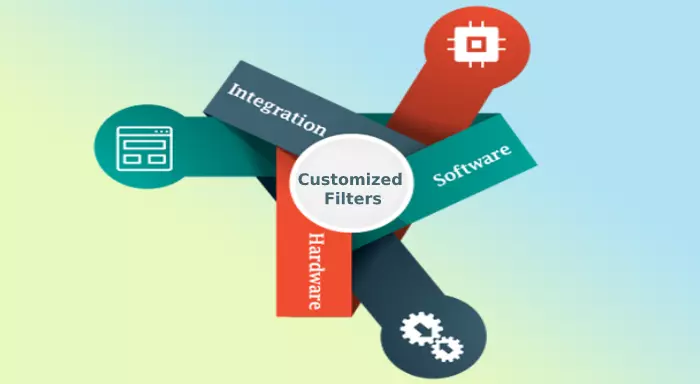 Customized Filters
For sugar to be a more effective and flexible business solution, sugar comes with various data filtration options. But every business has its unique requirements, available default fields might not analyze the data in accordance with your preference and liking as you desire. Such circumstances demand advanced filters. SugarCRM developers make such filtering options available to improve your data usage.
SugarCRM Themes Customizations
Sugar default themes might not fully represent your company's aspirations. So it is obvious you will look for a customized theme that will be more efficient and responsive and will eventually help increase productivity and will be more exciting for the employees to work on. The themes should imitate your aspirations and should also showcase the industry vertical in which your business operates.
Sugar is the most preferred platform by the users around the world, due to its flexibility and fluidity, one can easily customize and personalize the SugarCRM Themes platform and modify it to suit their business process requirements.users can customize dashboards, edit view, detail view, list view and much more. There are so many options for customizations and personalizations within the SugarCRM platform.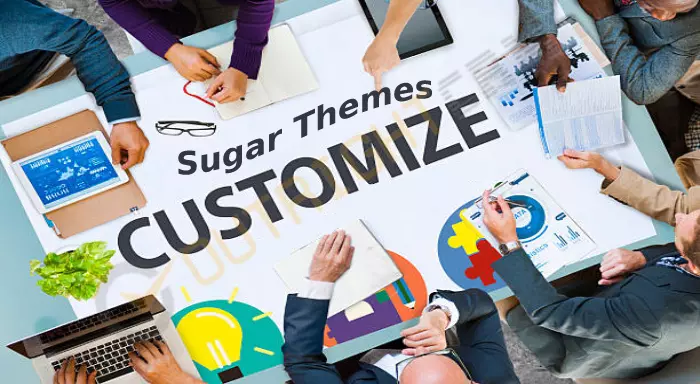 Customized SugarCRM Reports
Your reporting module should be highly responsive so that you can make the most of the data within your SugarCRM. Sugar is perfect for fulfilling such purposes and functionalities.
We at outright systems are fully aware of the requirements of your business and the role reports play in the functioning of your business processes. We have delivered powerful custom reports for many of our clients from various industry verticals and have further advanced the ability of their reporting module. By doing so we have given them an added advantage to utilize their SugarCRM more effectively.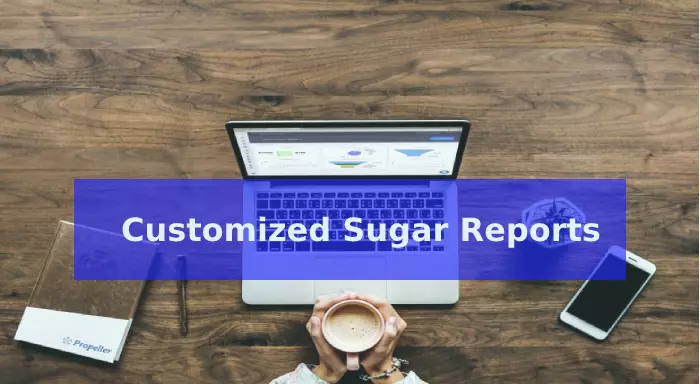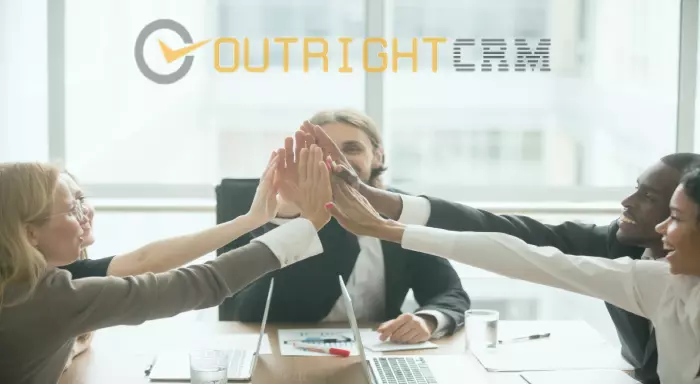 More Customizations
Outrights systems are an ideal source for SugarCRM customization when it comes to the Suite & Sugar platform. We have mentioned a few of the customizations that we have delivered for our clients. However due to our vast knowledge and experience and our expert developers we can completely customize the Sugar platform. In order to make sure that you get the most out of your SugarCRM. Some of those customizations are:
Data Security Customization
Email/SMS Campaign
Calendar Customization
Custom Wizard
Email Module Customization
Third-party Software Integration
Custom Roles and Privileges
Time Log Widget
Custom Dashle