From just photo-sharing social media platform to marketing the products to grow business online, Instagram is one of the greatest social media platforms that has reached a higher level in a short period of time. We know that it already has some great competitors like social media giant Facebook but still, it never loses its popularity because of its special features that every user loves to operate. Around 63% users log-in to Instagram at least once in a day. Nevertheless, there were many Instagram secrets that few of you know but most of you don't have any idea about that and the secrets were not just two or three, they were many.
80% of users follow Instagram to sell products and they like it's cool features and updates.. 120.7 millions users of Instagram are from the United States. Number of likes per day on Instagram is 4.2 billion. Around 2 billion users of Instagram visit their business profile every day. The potential advertising reach of Instagram is 849.3 million users. Let's talk about the last year profit as this platform generated $20 billion in ad revenue.
There are many such crucial stats like brand posts per week is an average of 2.5. Not only this, this photo-sharing app is the 10th most popular Google query. Instagram is the 6th most popular social networking world wide. Have you heard about IGTV? The IGTV app has 7 million installs world wide. 60% of businesses use interactive elements on their Instagram stories.
Want to know Instagram secrets and tips that can help you when you adapt Instagram in your Smartphone? If operating any social media platform then you must know each activity of it. Let's jump into the pool to find out the secrets behind Instagram-
First cool secret is about archiving posts
This is one of the essential Insta secrets that you can use in your Instagram account as archiving post feature is for those who want to hide their post instead of deleting that. You will find this option on the profile tab as you can get back that post again in your feed if you need.
There is an option of saving the post
If by chance you deleted the post from your Instagram account then make sure to save it before this happens. All you have to do is click on the save flag on the bottom right of any image. This is one of the best Instagram secrets.
Strive for the business profile now
Why don't you turn your Instagram account into a professional account? Why? It is accurate for you to check the stats, review of engagement with the public and can do many such things. To make this your business account all you have to do is- Profile>Settings>Switch to Business profile.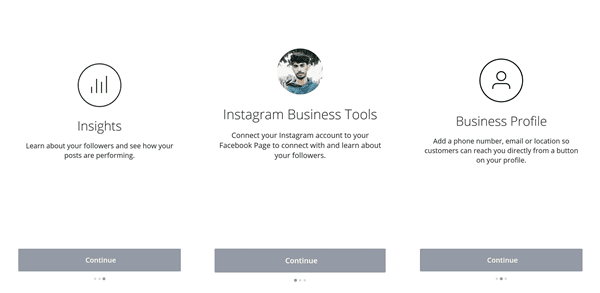 Add on the location in your pictures
We are sure that this Instagram secret you will surely like as if you go somewhere and click pictures and want to upload some of the good photographs on your Instagram account then you can add the location too. There is an option before posting the picture. Moreover, we want to share with you that 95 million posts are shared daily on Instagram and if you post any picture with location then you get 79% more engagement.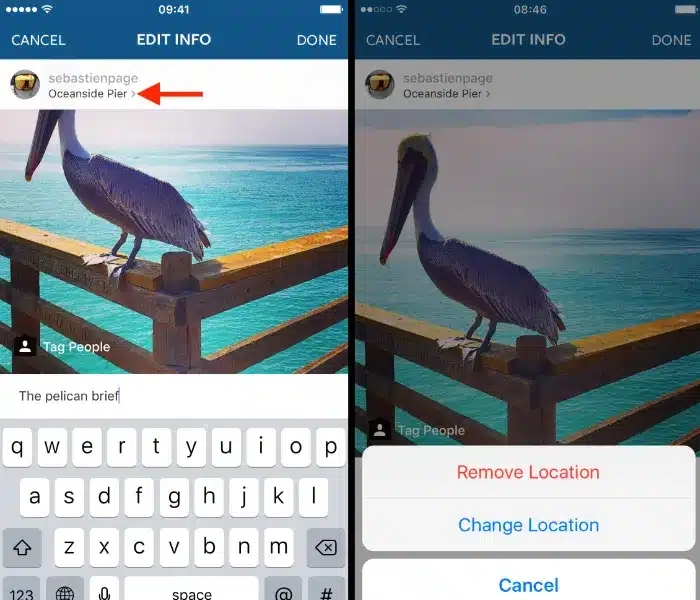 Augmented reality filter on Instagram?
This is something special as tennagers love to add filters so they can make use of Augmented Reality filters just for adding funny faces and also mask in real-time for both photographs and videos. Also, Instagram videos always get 2 times more engagement if compared with the pictures.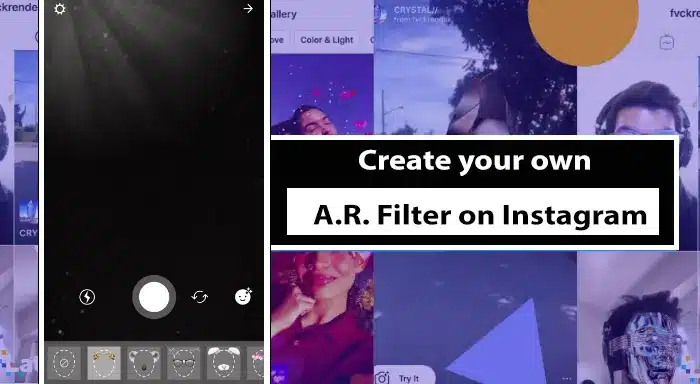 Want the liked post to see again?
You liked one picture but forgot the username and want that photograph again then what to do? There is a feature on Instagram that will show you. All you have to do is first go to Profile>Settings. And scroll down for the "Post you liked" option.Moreover, 73.5% of the content is images and 13.7% is video. This is the current statistics going on.
Arrange filter Insta secret is must for you to know
If you want your pictures to look more attractive and creative one then Instagram platform offers you some dynamic filters for this. Instagram has a feature of "Manage the filters" that is basically for this task. Marketers use this feature and we would also like to say that 89% of marketers believe that this application is perfect for marketing strategy.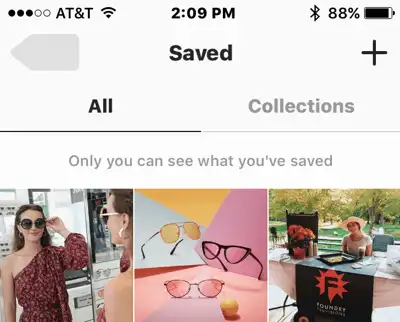 You can hide the tagged photographs
Are you aware of this Ig secret? If not then just read out this point as you can hide those pictures from your profile from everyone. All you have to do is just go to the tagged tab and see three-dot options and then menu tap on the hiding post. Your task is done.
Creating interactive stories is possible
This cool Ig secret you need to know as you all are allowed to upload the stories from your gallery. If you want to edit any pictures and video then you can do it from any application just for the interactive stories.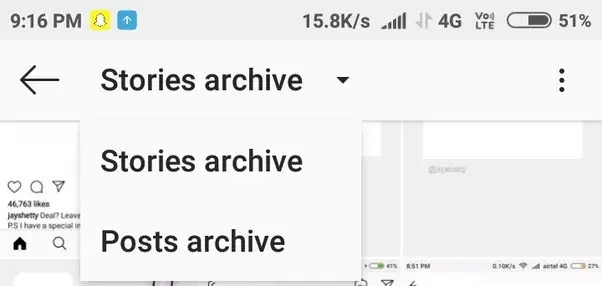 Make use of Instagram stories just for advertisement
Flaunt your organization's brand via Instagram stories as you can do advertisements by sharing pictures on the stories. You can add on the links of your website to hike up the traffic swiftly. Around 55.4% of influencers use Instagram stories for sponsored campaigns. Even 17% of marketers spend their 50% budget on influencer marketing here. 70% of shopping addicts like to use Instagram as they find their product easily here.
Do you know the role of Hashtags?
72% teens use this photo-sharing application. Teenagers know about this but still, let us inform you that Has Tags feature in Instagram helps you to get likes on your pictures easily from unknown too. This cool feature is helpful as you can add many hashtags that are trending. If you use one hashtag in pictures then it has an average 12.6% more engagement.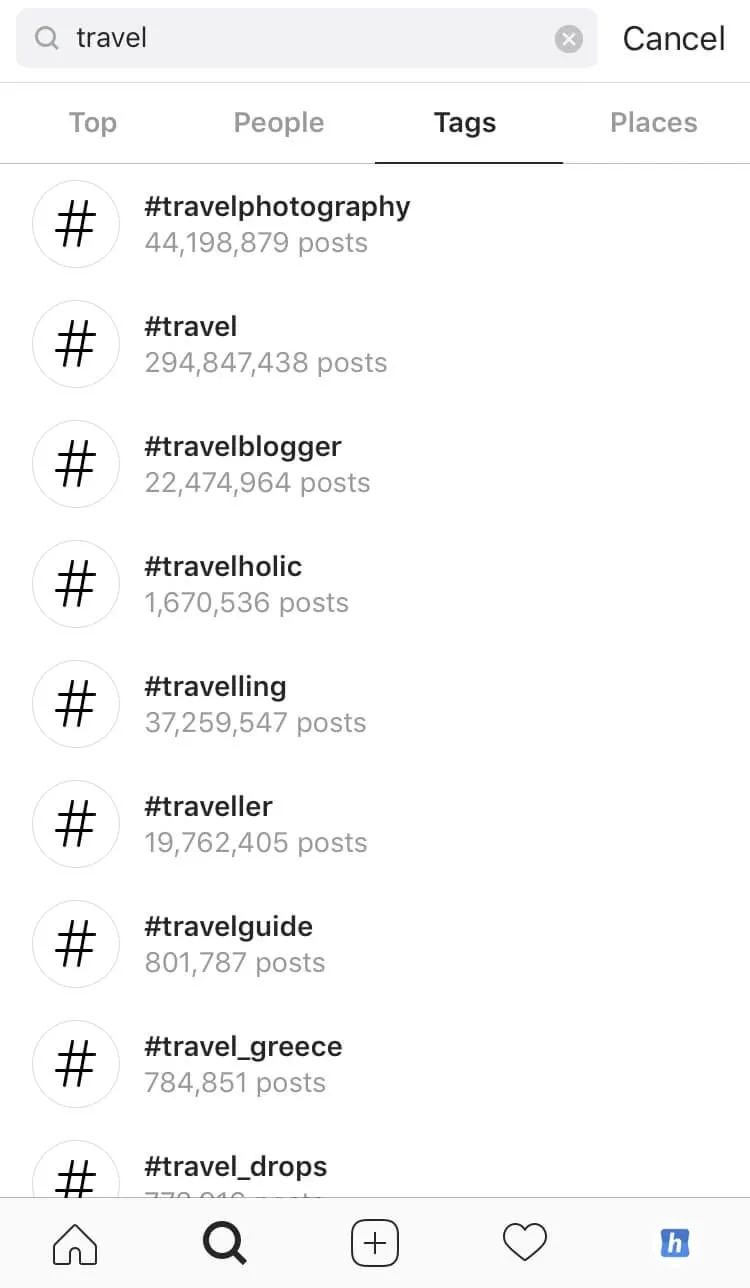 Uploading abundance of images at a single time
One by one uploading image is too old. You need to strive for this Instagram secret today as uploading too many images at a single time is possible. First, tap on the upload icon and then select "Select multiple options" and then select the images that you want to add.
A cool feature of Boomerang
This is just for fun as most of you know about this cool feature where you just make looping reverse videos and can upload that on your Instagram. You can make this video with your friends too.
Did you know about this Insta secret: Layout?
Let us inform you that there is a feature of Instagram and the name is Layout where you can make collages of your multiple images and you can post that on your Instagram account.
Make use of your Instagram account on PC
Not only for the mobile device, but you can also make use of your Instagram account on your personal computer. But there is one thing that you need to know you can't edit pictures there.
Want to manage multiple accounts easily?
Many want to use their own account and also want to use their business profile. This is valid when going for the Instagram account as this Insta secret you must understand. First, go to the Profile tab and the next step is selecting the Settings icon. Next is tap on "Add account". Many of you like to get interacted with the creator so we would like to inform you that here 68% users join Instagram just for this purpose.
You can use the Aesthetics theme
We already informed you about filters in Instagram secrets but you can use the Aesthetics theme in your Instagram to make your feed messy and attractive. You can see some colours and filters here too.
Turn On the notification of special posts
Yes, that is correct as this is one of the best Instagram secrets that most of you don't know about it. If you don't want to miss any post when that person uploads then you can adapt the feature of Turn on the Notification post of Instagram. It will send you a notification when that person uploads any image.
Add links in your bio and make it creative
This Insta secret may help you to parse more users in your website when you add links on your Instagram bio. Maintain your bio with the current update of what you do.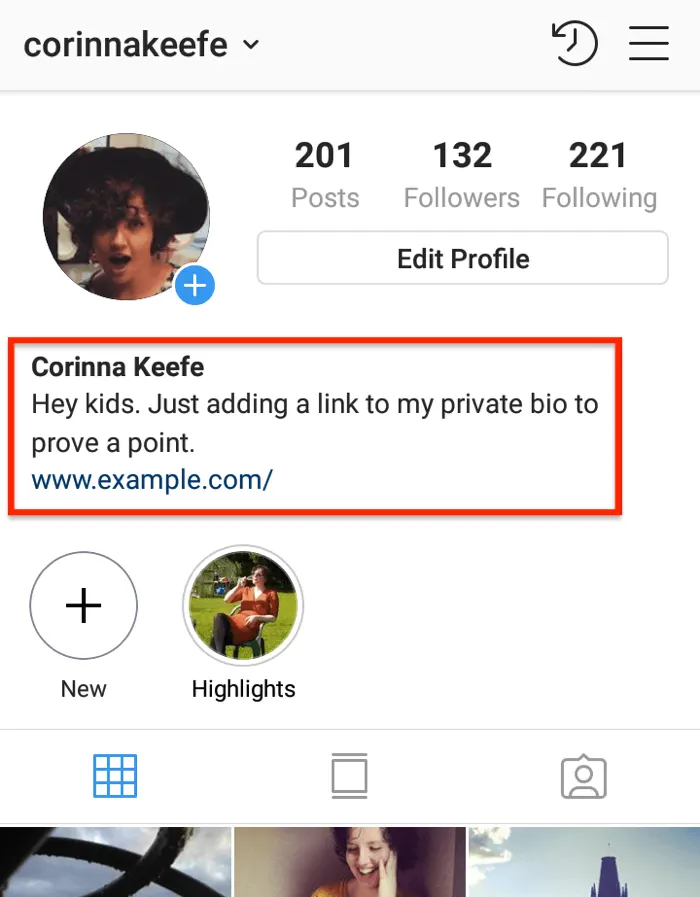 Untag yourself from the picture that you don't like
This can also make this Instagram secret one of the best one. Suppose a friend tag you in the post which is quite embarrassing and u want to remove that tag then you can do this. This Untag game you can perform at any picture.
Clear your search history on Instagram
You can't find this feature on every other social media platform but you can use this feature on the Instagram platform. This is one of the best secrets instagram tips that you need to know. All you have to do is Profile>Option gear icon>clear search history> Yes i am sure.
Best Ig secret is import your Facebook followers
Hope every Facebook friend in your list must use the Instagram platform as you can export them in your Instagram account. It is best to connect quickly.
How many you can follow On Instagram?
Well, that can be shocking for most of you but the fact is every user can follow 7,500 people that's it. Shocking! This is one the most trending and interesting Instagram secrets.
You can choose the pattern according to your choice
Let's understand this secret too as you can choose the pattern of your Instagram content to follow easily. We can also tell you that most of the users try and use only checkerboard. Around 133% of content hike up when using Instagram.
Instagram is not only picture sharing platform
Most of you know about this but still let us tell you this IG Secret that the platform is not only to share photographs as you can upload videos too. Upload the video to promote something for your business.
Let's sum it up
Like you have read out our previous blog on the LinkedIn social media platform, this photo-sharing platform you also need to pay attention that can help you in many ways. At present, 72% of the teenages use Instagram. 71% of users of Instagram are under 35 age. We also thought that photo-sharing platforms don't assist in business activity but we are wrong today as we got to know many great features on how we can grow our business on Instagram. These secrets instagram that we have mentioned above are interesting and cool. Most of you feel surprised to know how this platform is superior and perfect. Well, there were many but we mentioned some of the greatest secret instagram that are totally worth it.