The term CRM stands for Customer Relationship Management(CRM) which is a strategy or you can say the best method to stay connected with your current customers and capture new customers for your business. Every customer is in search of getting incomparable experience so CRM is a better option and benefits of CRM not only on a customer basis but also assist you to raise your business sale in the market.
For example, you recently started your business, so the first thing you need is to build up a good relationship with customers. This is possible by going for Customer Relationship Management software that can help you to gain customer loyalty and enhance business growth as well.
This is what CRM is by giving you accurate results and focusing more on marketing and sales companies to robust their platform. While going for CRM first, big organizations gained 41% of revenue. Also, we did research and we found that your Marketing and Sales costs will decrease by at least 23%. Big deal!
Keep reading this blog as we have shared some prominent details about CRM benefits, it's needed in day-to-day business activities.
Who can use CRM?
We can understand that many startups are always in deep search to know which software or tool can be beneficial for their business growth. So, stop your search when Customer Relationship Management is here for assistance. Using CRM and knowing about the benefits of CRM means half of the job to raise business growth is done. The question is who can use CRM? We have uncovered three aspects for you. Readout thoroughly
Marketing
Well, running the marketing business is tricky so proper software is required that can reinforce their platform and turn it into more powerful in every activity. We introduce here CRM and the reason behind is measuring better Return on Investment on entire activities. If your motive is to measure ROI on every campaign then CRM can help you. Moreover, many of you have set the target to gain more customers then we are sure that CRM is your top priority.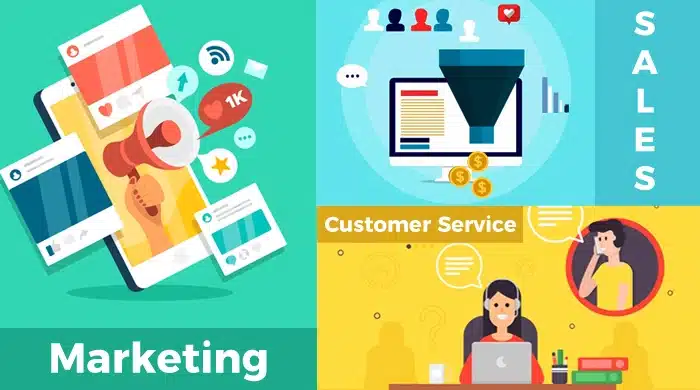 Sales
We know that many Sales companies expected skyrocketing growth in sales productivity then we hope you are aware of Customer Relationship Management. Yes, it should be in your mind first because it can help you in many ways like better understanding customers, improving the productivity of sales business, and many more. We don't know more about your sales strategy but whatever it is, CRM software is here to enhance it.
Customer Service
How many of you are looking to improve customer retention rates? We guess many of you, so without wasting your time we just want to share a name and that is "CRM" and this software can help you. CRM is ready to present its tools where it can solve every business query and manage your business activities so that you never face any trouble. So, in short, getting engaged with customers rapidly is possible by going for CRM software.
History of Customer Relationship Management
You want to know every detail about CRM and its benefits that how it is going to help you in the market. But before going to dig deeper into the concept we just want to ask one question that when the software was introduced? Any idea? We don't think you search for the history of CRM. Let's understand the evolution of Customer Relationship Management.
You all are well-known about the era of the 70s and 80s where our requirement is pen and paper to write information about customers. An old method can't stay long so the time flies and in the era of the 90s, CRM entered the town. From the start, it gave the best image in the Software development market as it introduced Sales Force Automation for every venture. They introduced it just to raise the sale process for every activity and enrich efficiency.
The term CRM name begins in the year 1995 when they developed the first CRM system. Furthermore, you all are aware of SaaS which is a "Software-as-a-Service" product introduced in the CRM industry as well.
After that, the world witnessed various kinds of CRM, for example, industry-specific CRM (Call Center CRM, Hospitality CRM, etc). They're also classified based on the source code i.e. Open Source CRM, which is free to use and their source code can be modified, and Proprietary CRM with limited to no access to source code.
Can an Organization run without CRM?
We have shared some pieces of content regarding the positive aspects of CRM software but just one time, imagine your business without CRM software. We know you are watching the downfall of your business because of how difficult it is when you don't have CRM as assistance.
You want to keep your customer information safe so if you don't have CRM then you choose pen and paper and note it down and even can keep information inside the head. Do you think that this process is great to run a business? Absolutely not!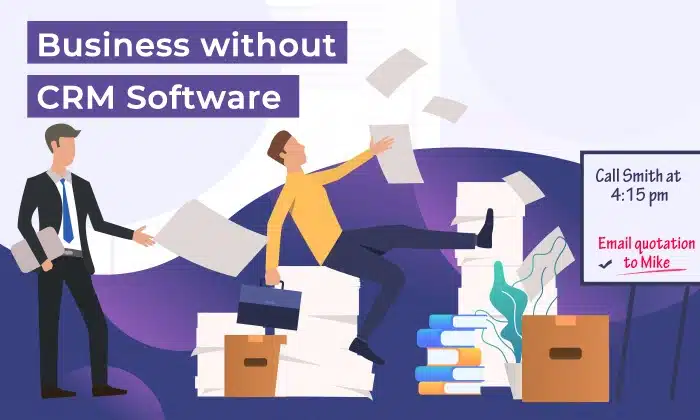 This is just the beginning let us share some more consequences that you can face if CRM is not there for your help. Your customers want to reach you so they choose social media, phone, or email because there is no such common platform for them. A big chance to lose customers swiftly as they are trying to reach you on a different-different platform which is a bad process.
Chances are too high and communication can be missed no matter whether it's important or not. Reports regarding your employees are hard to create when you don't have CRM software for that. Yes, it's true, your business manager can't look at the proper activity of your employees.
CRM has made a great impact as it grew the market of some of the trending companies worldwide. But the question is if the market grew in the past then how much revenue they earned? We got reports from Gartner so let's have a look at the graph given below-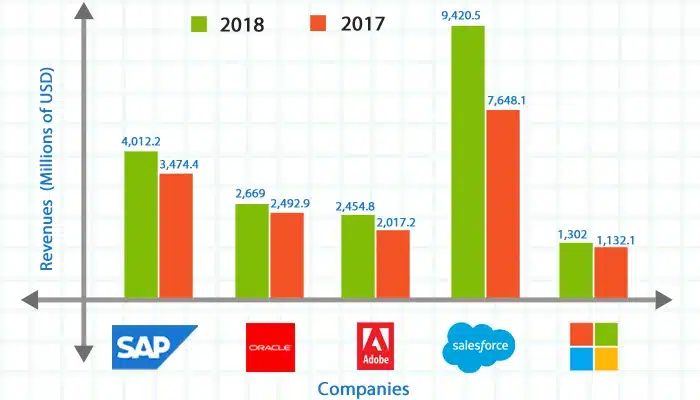 What are the benefits of CRM?
Every venture's first choice is to go for the stellar software which can help them to run their day-to-day business activity. CRM should be on your list which can play a key role in interacting with your customers. Let's have a look at the benefits of CRM now
To give better customer support, opt for CRM first
Customers are everything for you because your business may reach towards the height of success just because of your customers. They always need better support no matter whether it's day or night. At any cost, they look for an organization that can help them to do so. 
Hope you strive to get entails with Customer Relationship Management software which is well-known for providing top-quality service to every customer. We understand that you need a record of every transaction of product that your customer purchases so, it's easy to get when you have CRM with you. In short, for fast and better service, CRM is a perfect choice.
A chance to overcome your problems and improve services
There are hardly a few organizations that don't want to hear any negative feedback from their customers but the rest of the others want to know and change that to gain more customers quickly. 
Here CRM software is the best choice because it can gather some pieces of information from the sources and that is important because you get to know what your customers think about your business activities or even what they said about your services. In return, you can improve yourself instead of retorting badly and improve your product and services.
Capturing leads is crucial thanks to CRM software
Before going to CRM, we are sure that you all have operated outdated software and you have faced a situation of tricky process of capturing leads. Now just forget what you face because CRM is ready to handle this.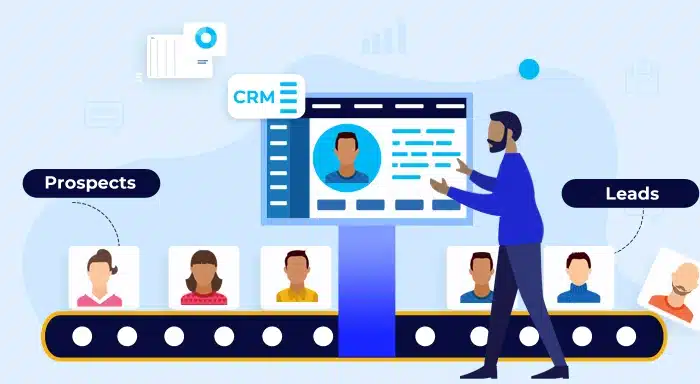 You have a better chance not only to identify the leads but also to add new leads promptly. CRM should be the top priority of Sales and Marketing here because they can identify the leads and a better way to boost their business in the market.
A feature of Deal Management is a plus point
You are running your business for a very long period of time so, do you remember which deal failed or which one is successful? Of course not, so let us introduce one CRM feature which is Deal Management where you can grab your current and past deals you get involved with.
This is the best way to know which unsuccessful deal goes wrong and why. The feature is quite interesting as it can tell you the probability of winning any deal.
Fulfill your need to increase efficiency and revenue
You want to know more about your customers so why don't you go for CRM software first which serves and maintains a good relationship between you and your customers? Make sure to learn each concept of CRM so that the more functionality you operate, the more revenue you generate. 
You can improve your product and service as we already told you above so, grab a chance to raise your business efficiency in the town.
CRM is a better choice for accurate analytics and reports
We have shared above the benefits of CRM for your day-to-day business work. Add this one too because it is one of the prominent ones. At the end of the month, you want reliable reports of your employees regarding your organization.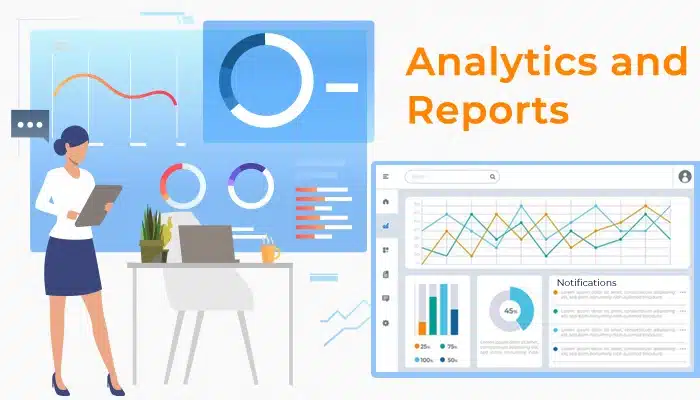 Chances are very high of a miscalculation which is worst and can ruin your business for sure. Going with the dominant software like CRM helps your team to manage and create accurate reports of your work which is a plus point for raising business performance.
CRM extensions save your precious time
You can research and find out some extensions of CRM to run a business but choosing the excellent one is your first requirement. Outright Store is offering some of the greatest and worth CRM Extensions that can easily integrate with each other and can simply be customized. All extensions we have are time-saving and less effort are required from your side. 
Closing words
Showing tremendous efforts to maintain a relationship with your customers is of utmost importance. In that case, you must be aware of Customer Relationship Management software which is the superior platform. Furthermore, the role of CRM is just to foster you to know what your customers need and how you can fulfill their needs. Now if you have read out the whole blog till last, just imagine your venture without CRM. Hope the software has made a great image and you start using CRM first instead of any outdated software.