SugarCRM Plugins
---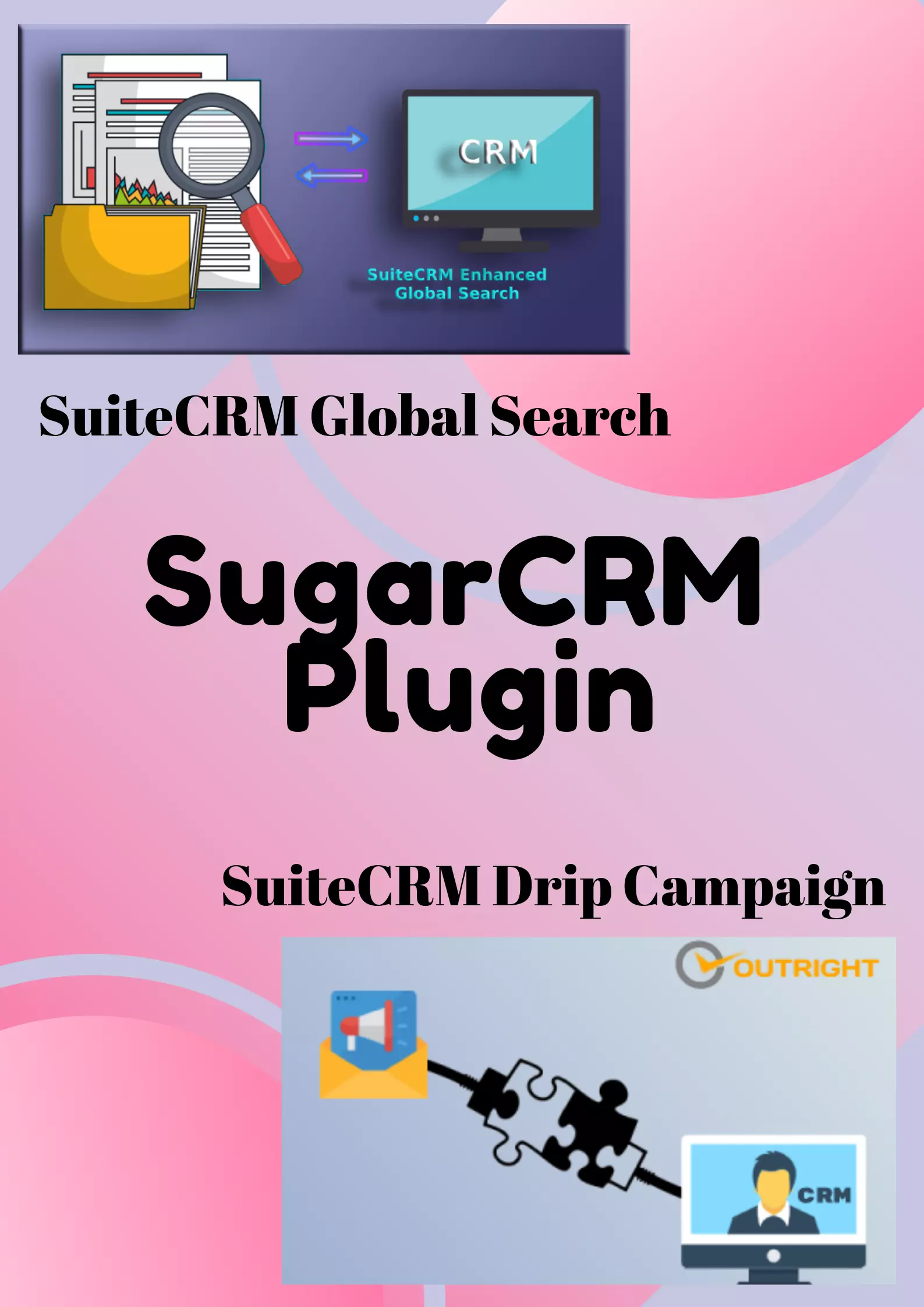 SugarCRM plugins are out of the box solutions that are more ideal when you are not looking for complicated integrations and customizations. Outright Systems deliver precise and accurate plugins and addons that your organization needs to grow and expand beyond its horizons. It helps you to create long-lasting relationships with your customers.
SugarCRM Global Search

Searches are a very important part of SugarCRM and they must be relevant and fast. Faster Global Search plugin gives your SugarCRM much more options to perform searches.

Users can now search their preferred modules
It also gives users the ability to perform anywhere search options or filter exact.
Users can also now search in any field of the modules.
Drip Campaign

Drip campaigns can be a bit difficult to use and users do look for a more personalized and tailored solution. Drip Campaigns can help you in achieving exactly what you are looking for when it comes to more efficient customer interaction.

It analyzes and observes their activities and behavior
It also eliminates the redundant messaging process
It gives a more enriched and enhanced emailing process
SugarCRM Email to Lead

Default SugarCRM plugins create cases from the emails received. But the need arises for users to access data in modules like leads or contacts. Data has to be manually entered into those fields, but with SugarCRM Email to Lead data can be now saved in multiple modules through the process of automation from inbound emails.
It helps save time and money
It increases efficiency and productivity
It makes the process easier and convenient
SugarCRM Backup

Data is the most important aspect of any business and loss of data can be quite detrimental to the growth of any small or large organization. However such threats can be eliminated with the help of SugarCRM Data Backup. You no longer have to fear data loss or enter data manually in order to save it.

The process of data backup is done automatically
Users can create data back thrice in a day
Users can also set time preferences to create data backup
Users also receive a notification when data backup is created
Users also get a detailed overview of their data backup
Record Restore Manager

Default SugarCRM comes with certain restrictions and limitations such as that it does not come with an option of restoring lost data. This where Record Restore Manager Addons comes in handy. It gives users the ability to recover lost data, users no longer have to burden themselves with the worry of losing important data by mistake or otherwise.
It allows users to recover lost data at any point in time
It allows users to recover lost data from multiple sources
Users can restore lost data with great ease and comfort.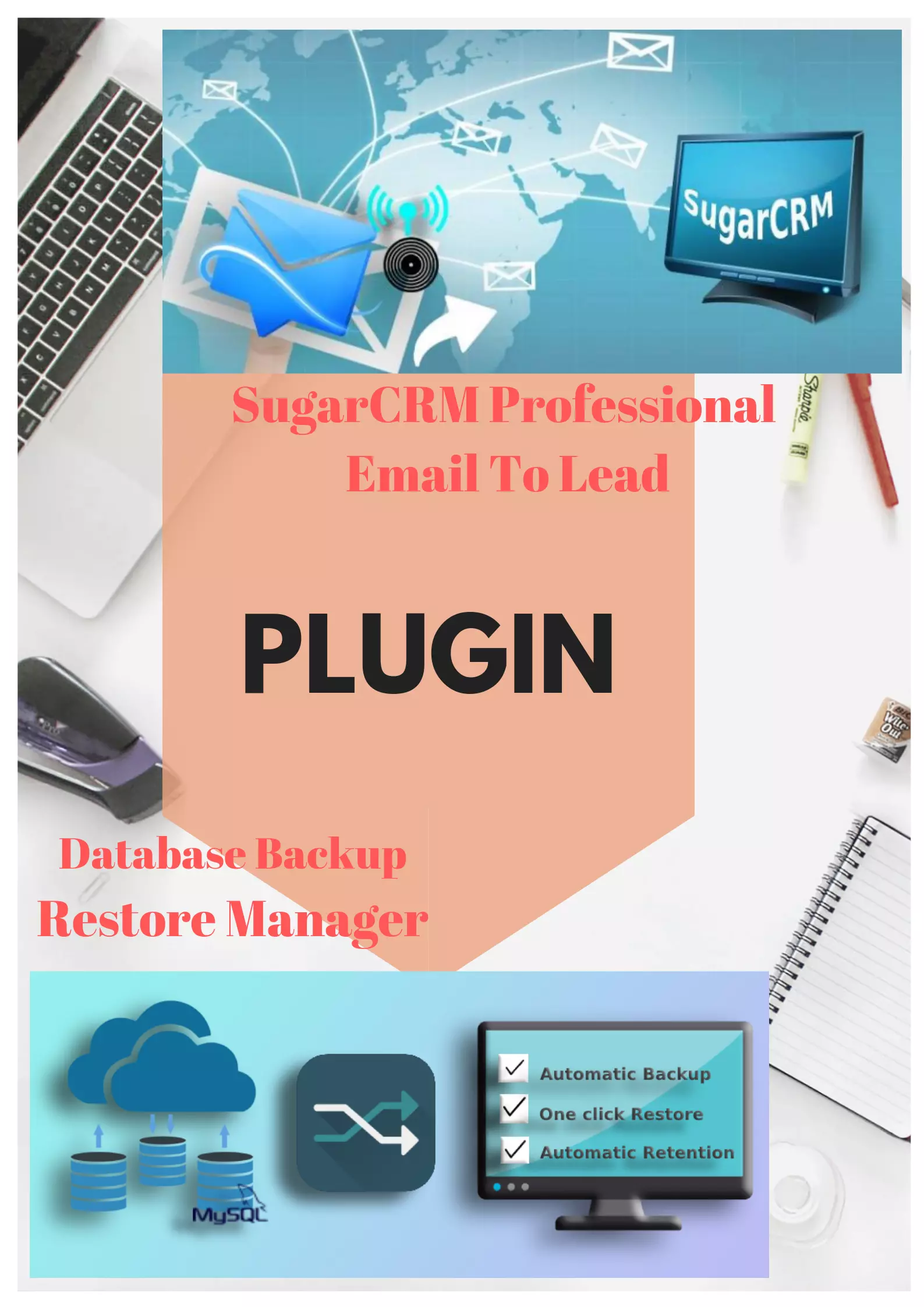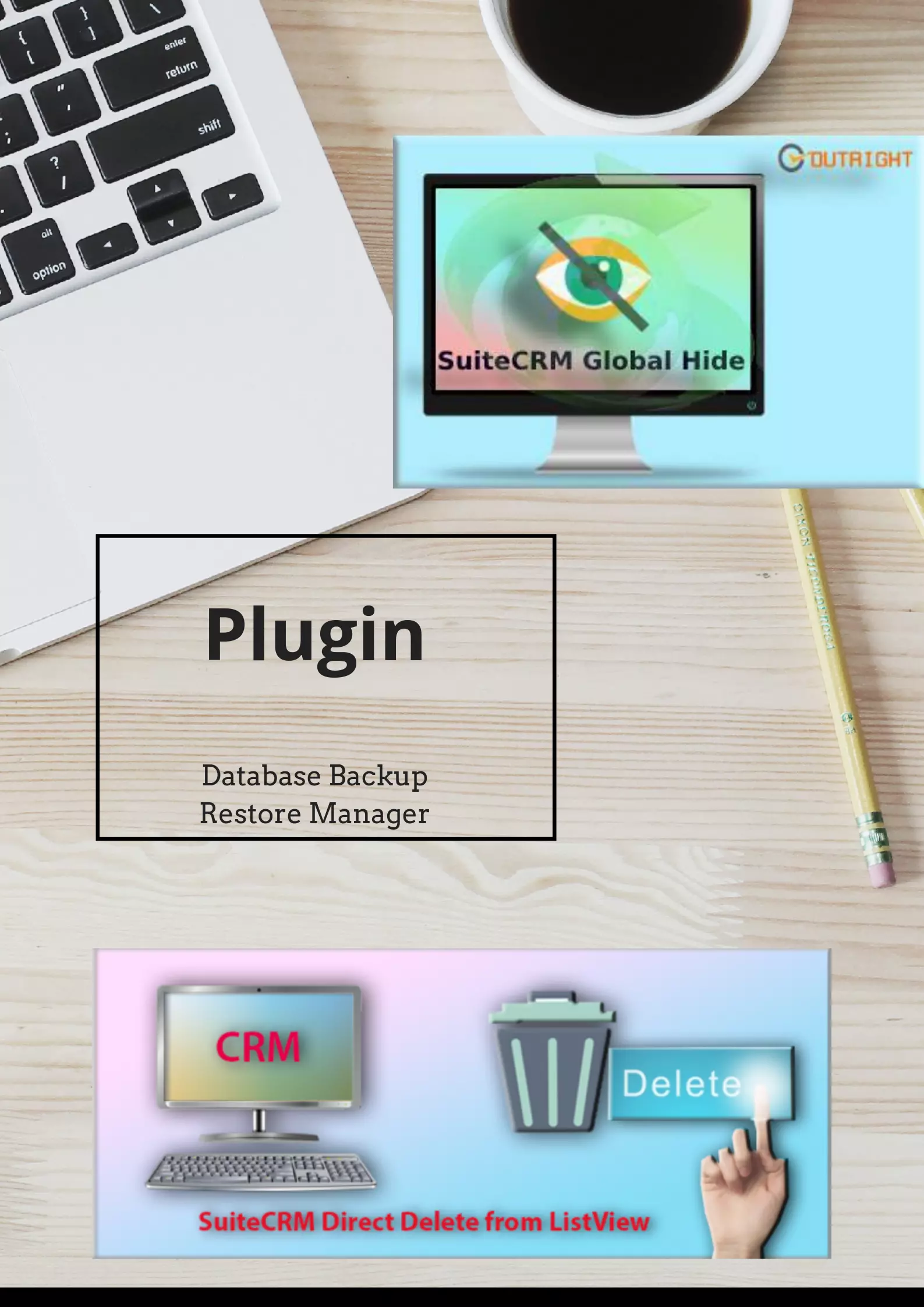 Global Hide Manager

Users often wish for a more personalized and customized SugarCRM Add Ons. It is a proven fact that a more tailored CRM leads to an increase in efficiency and increases overall productivity. You can achieve this with the help of Global Hide Manager, it allows users to hide an object, section, icons or buttons and much more on the SugarCRM. It also allows a business to comply with the newly introduced GDPR regulations and hide customer-related information such as their name, contact number and so on and so forth.

It gives users a more personalized and tailored SugarCRM
It allows users to Hide and Button, section, icon or filed on the SugarCRM
It also enables users to become more GDPR compliant and protect customer information
SugarCRM Direct Delete Option from List View

In a default SugarCRM, the option of delete is only available in the detail view. So in order to perform the function of deleting, users have to go into the detailed view. This can take a lot of time and effort. With the help of SugarCRM Delete Option from List, View users can now delete from the list view as well. It helps save time and effort and increases productivity and overall growth of the organization.
Unlike the default, SugarCRM users can now delete from the list view.
It helps save time and money.
It increases productivity and overall growth.
It makes the task of deleting easier and convenient.