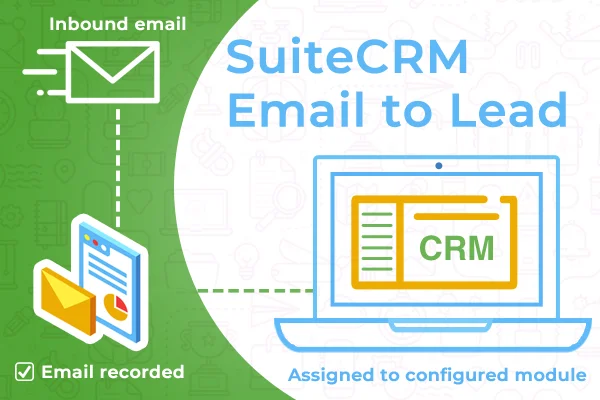 Create Anything like Lead From Inbound Emails
Creates records into any module through inbound emails.

You can set many fields with predefined tokens.

Get automatically assign cases to manager.
Supported to All SuiteCRM Versions
Screenshots
---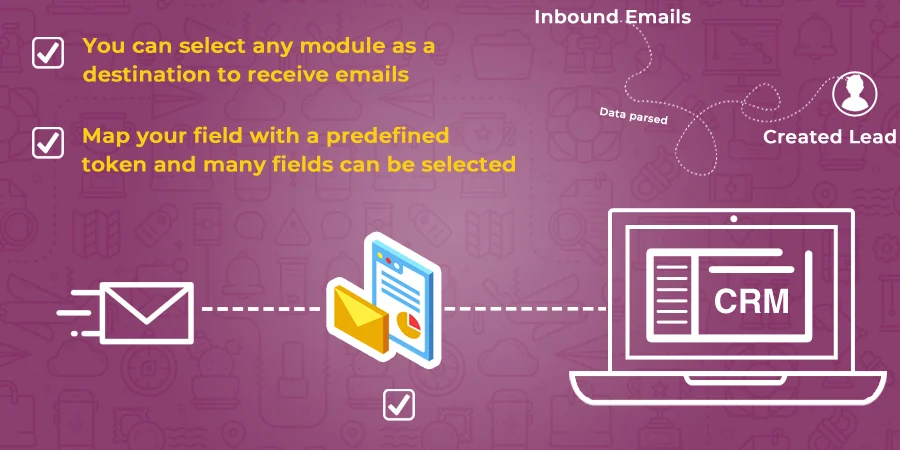 SuiteCRM Email to Lead : Create Lead with data parsing from Inbound Emails
Default SuiteCRM creates cases through SuiteCRM Inbound Emails. Some users might want the data to be placed in different modules such as leads, contacts or accounts. Data can be entered into different modules manually, which takes a lot of time and effort. Whereas SuiteCRM email to lead saves both time and effort by creating cases in multiple modules through automation. Which helps increase productivity and generate more revenue.
Predefined templates are used to gather customer information through emails such as support@outrightcrm.com. However, it needs to be copied from emails and then pasted manually into the leads modules. Which consumes a lot of time and effort.
Here we are providing the simplest ways to do so :
SuiteCRM Email to lead Plugin allows users to create records through inbound emails for your SuiteCRM. You can select your preferences by SuiteCRM email to lead in the configuration module.
Here are the key features :
Any module can be selected as a destination or target to receive emails.

Map your field with a predefined token and many fields can be selected.

The new record can be assigned to team members automatically on the basis of their preferences. 

Extract email addresses from the  "From address" as well as the email mentioned in the    email body

Receive notifications on the email id of your preference or SuiteCRM user. It will create the record automatically in any target module as per your preference.
SuiteCRM Email to Lead will save time and effort, you no longer have to perform your tasks of creating records manually. It will all be taken care of through automation.
"Email to lead Plugin from OutRight" will perform this for your SugarCRM or SuiteCRM.
Frequently Asked Questions
Video
---
Reviews
---
All Add-Ons are life time purchases, there are no recurring/hidden charges