Customer Relationship Management or you can say CRM software has revamped every size of the business of today's era. Live agent users are especially happy with this system because it easily integrates with the "Computer Telephony Integration". How is it helping hands for them? It personalizes the customer experience, improving business dramatically, agent work performance improved a lot and that is what all of them need. Sounds interesting! These are not the only benefits that they will get, we have more such surprising benefits to highlight. Also, we decide to unlock what is CTI and what is CRM. Make sure not to skip the blog in the middle.
What is CTI?
The Computer Telephony Integration is considered as a contact center software feature that helps to improve the customer experience as it shows you a pop-up with the customer's information when someone calls you. This not only is a great comfort for the agents but also a remarkable one for the customer. You are free to manage the phone calls of your customer on a laptop or personal computer.
For instance: If not you, many live agent users want customer contact details such as what's the name or from which country/state he or she is calling you. Sometimes they need details for their business activities to submit to their seniors so why not adopt the platform called Computer Telephony Integration? This is really helpful in highlighting the call history and call details. Worth it!
What is CRM?
To smoothen your relationship with your potential and existing customers, your business should drive towards the CRM software. It is reliable to increase business productivity and efficiency. Every information of customers such as contacts, you will see on this system. It is considered the backbone of every business. Customer satisfaction will improve as the CRM software works faster and user-friendly for everyone.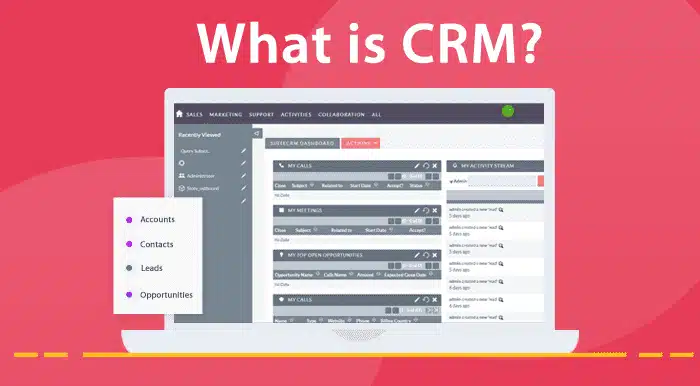 For instance: Most of you have already written your goals to achieve in running a business and we guess the customer's loyalty and improving their experience are at the top. Strive for this exceptional system today which easily grows your business and hone your goals for better productivity.
Are you ready to dive into the ocean of words to find out the ultimate benefits of CTI Integration with CRM? Just continue reading below
Some exceptional importance of CTI Integration with CRM
Automatic dialing phone number feature saves your time
Not everyone is a Computer Telephony Integration user, but if you adopt this technology then you surely like the feature of automatic phone number dialing by clicking on the phone number. This is one of the salient features of CTI that surely saves so much time when connecting with the customers. You are free from the long process of dialing the phone number and here a big thanks to this technology called CTI for helping the sales or other departments.
If you need an extension separately then read out the piece of content about Twilio click to call which has similar functionality to enhance your calling experience. If CRM integration is done with the CTI then it is really helpful for your business employees to manage the communication with them. More importantly, you can entail the information of your customers in the CRM software.
Get more accurate records with this CTI-CRM integration
CTI software must sync with the CRM system because of data records. You are not maintaining data or not having the accurate data of your customers which means you selected an incorrect path that completely spoils your business reputation in the market. Your first motive should be CRM integration with the CTI to get accurate records such as service calls, employee effectiveness, about customers in-depth, etc.
Everyone wants a real-time report for their business growth so you get to know how employees are tracking and logging calls and yes, you can obtain each information of customer calls in your CRM system. We already liked the importance of CRM WhatsApp Integration and also in the CRM SMS sync concept in our previous article. And now we are watching a new advanced concept called Computer Telephony Integration so it is important if it syncs with the CRM.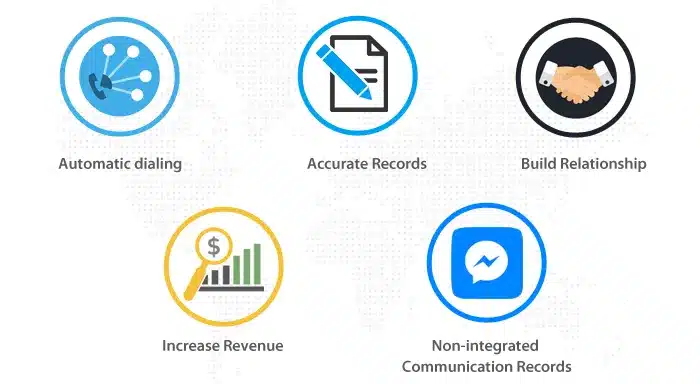 Keep your attention more on building Relationship 
To fulfill the customer's needs and offer an incomparable experience to them, hope you are integrating these both platforms that easily strengthen your communication level and provide ease in every activity. You can work faster and get the best productivity for your business. Well, everything is under your control, and your focus on completing every query of customers in a minute.
This is the most effective way and best to maintain customer relationships. They feel like you are the one who stands with them and gives them the best feasible solution. Integration both CRM system and CTO today to complete the task swiftly for the customers.
Save your huge amount and increase revenue
Everyone is getting the fruit of their investment then why not you? Only the strategy is they are investing on the right platform to get the best result in return and if you are not investing in a vigorous platform like CTI then change your decision. CTI Integration with CRM is important as the CTI is user-friendly and not too much amount you have to pay for it.
The software is no doubt flexible for every business size. So that you can work with your smart tricks to run business with astonishing speed. If integrated with the CRM then the CTI is ready to offer you services and can boost up customer retention. It aids businesses in increase customer satisfaction too. 
What about keeping records of non-integrated communication?
You made the conversation with your customers and want to keep that record in your CTI, it is completely possible. Records are very important because of decision-making as many need for their future activities. The CTI easily can record the conversation, messages of a social media giant called Facebook, or about the normal text.
You can also try the latest plugin called Twilio SMS which is also regarding your SMS communication. If you store anything on CTI then, of course, you can watch similar information on the CRM software. A rapid store of information is now possible which minus the need of taking a paper and pen to write down the information. Big relief! 
What is the working process of CTI integration with CRM?
The role of the CTI begins by highlighting a pop-up on your screen which shows complete information like who is calling you and why they are calling. This gives a signal to the agent that what the queries are and you can solve their question swiftly. This is something that every agent needs to ease their efforts. Many of you find this a great platform because no agent should search by opening the tab and writing down about the customer information and all. Interesting no!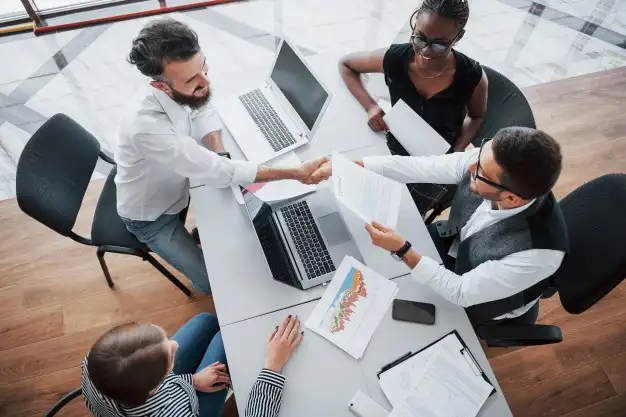 Furthermore, when CRM integration is possible with the Computer Telephony Integration then CTI can show more information's. So this simply means that you will not just get the benefit of getting the customer call information as you will be happy to get the additional information like the history of that customer with your business. You will get your answer on how to serve every customer. 
Wrap it up
First of all, you should understand the significance of syncing two platforms with each other. It is very important today to manage the operations smoothly of your business and minus your efforts of managing two platforms. We introduced what is CTI. This software is a plus point for the call center sector because they have to manage numerous calls of their customers every minute. And the ultimate benefit they will get is when syncing with the fast-growing software called Customer Relationship Management. Understand both the definitions and keep yourself updated by reading out the above points. Later on, see how your business is changed.