SuiteCRM Integration
For analyzing your business activities regarding CRM, it is important to opt a service called SuiteCRM Integrations. It plays a crucial role where the clients can use this service and can simply integrate with any third-party platform that they want to. Quality of time will save and your entire focus on organization productivity so make sure you use our Integration service now.
It's possible to integrate with Telephony Systems
Now we are going to dig to aware you about some of the excellent platforms that we integrated with SuiteCRM. We start with the Telephony Systems as we know that maintaining communication with customers is so important for building the best organization, so we decided to assist you here.
We did our best by integrating the telephony systems with SuiteCRM. Now, most of the clients will be happy to make use of our SuiteCRM Integrations service. Our developer team did the entire process of integration so now if you want to know which platform of telephony systems we did this so have a look at the points given below
SuiteCRM Integration with Marketing Automation, we did smoothly
Let's get started now with the next SuiteCRM Integrations process and now we are going to awake you about the marketing platform. It's a crucial job for integrating the SuiteCRM with Marketing automation, and we did it and the reason we would like to share by giving an example. Let's assume about the sales company as they are always in a hurry to grow their sales process swiftly and strengthening their business is the next priority. We know and that's why we integrated Marketing Automation with SuiteCRM where you can easily manage entire work and get personalized. The tools that we integrated here are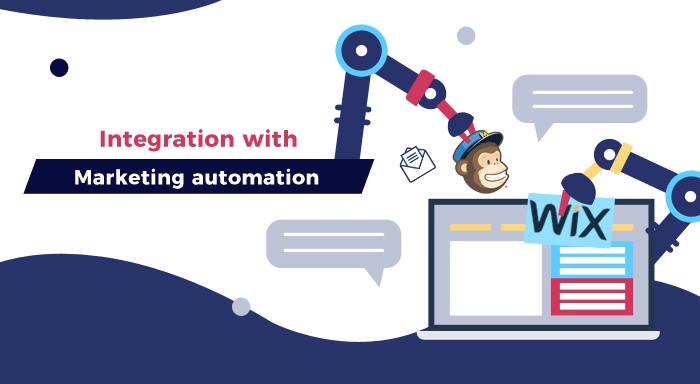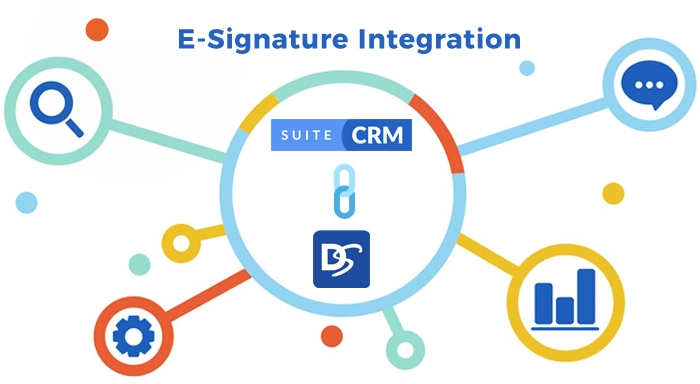 Prominent to integrate E-Signature Apps
We will start with the basics as we have seen many clients relentlessly working on a paper regarding signing documents and the need for paper also rises. In that case, we must say you need something that can save your precious time and undoubtedly efforts too so get in touch with E-signature apps for this job. You can work in SuiteCRM fluently now as we integrated this platform for you where you can do tasks with ease. Furthermore, you can send documents from the Suite platform too as there is not such a long process to do so. Now your question is what E-Signature apps we integrated with Suite platform so let us share the name DocuSign
SuiteCRM Integration is possible with Google Apps
We strive to give our best so allow us to share one more SuiteCRM Integrations process that is Google apps and successfully we integrate this platform with SuiteCRM. Not only us even you all know the excellent functionality and topmost features of Google apps so how can we not integrate Google apps with SuiteCRM. The apps show a different level where our time saves while working. And the interesting part is both Suite and Google apps can sync data rapidly. We have integrated SuiteCRM with
Google Maps
Google Drive
Google Contacts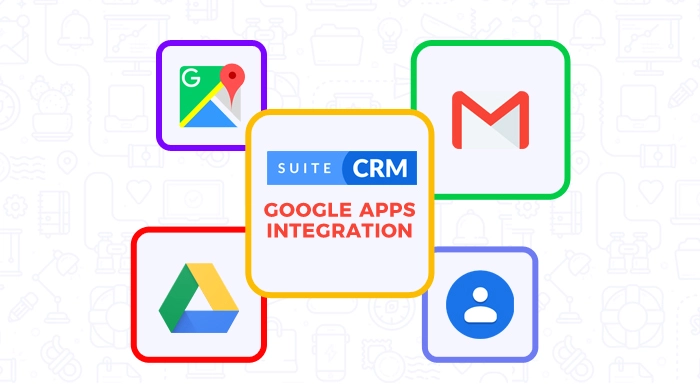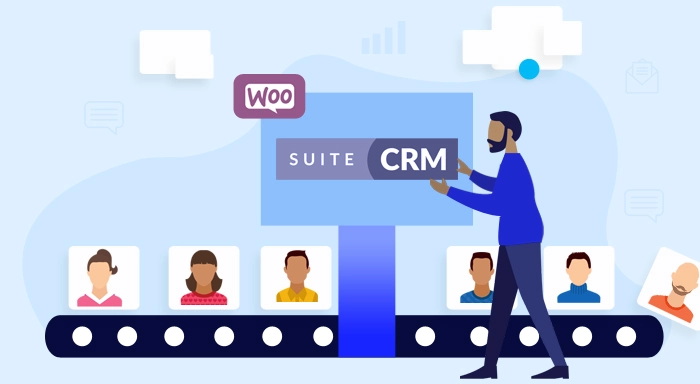 A much needed to integrate SuiteCRM with E-Commerce
For amazing organization growth in the market, we hope that your e-commerce business is running successfully. This SuiteCRM Integrations process is significant so read out the paragraph thoroughly as we have integrated the e-commerce platform with Suite so that you have the power to manage the whole process of your organization in a minute.
Not a time-wasting as here you are allowed to keep attention on your sales transaction, your account management and many more aspects are there which can be more highlighted. Interested to know which platform of e-commerce we integrated with SuiteCRM? Only one platform of e-commerce and that is WooCommerce.
Is it possible to integrate Data Analytics?
Your organization stands just because you have data and now imagine if you don't have data then would you think that your organization will run like earlier. Of course not, as some of the best services are needed to handle this job where you will see that the entire data is in a safe zone. Here integration service we included and also we integrated the SuiteCRM platform with Data Analytics. Daily huge amount of data build up so we thought we can't neglect to integrate it with SuiteCRM. So integrated with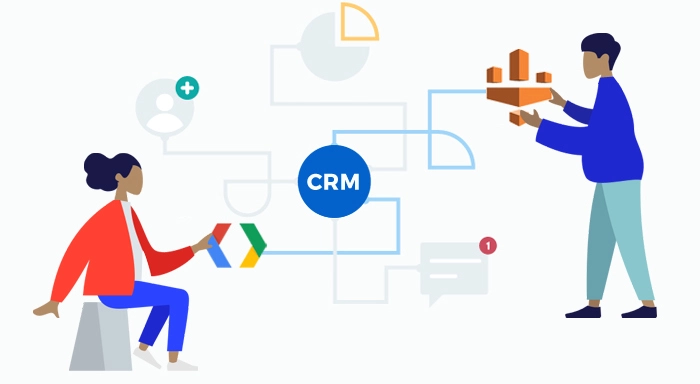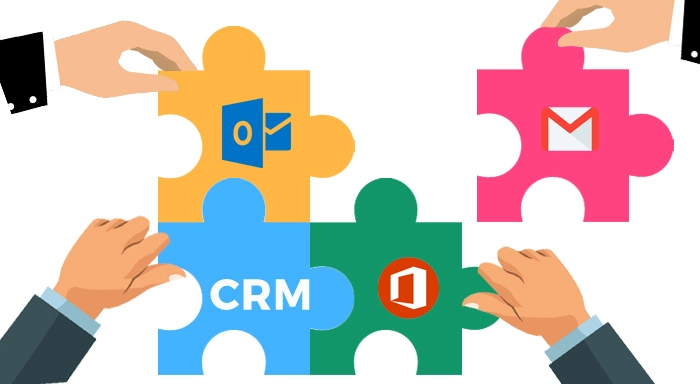 SuiteCRM Integration with Email Clients
Here the best assistance we offer to you as most of you are in need of your client's communication so a big surprise here that we integrated the SuiteCRM platform with Email Clients. There is a big reason behind as you can archive all conversations which is a plus point for you. Another reason behind this integrating process job is you will see that the communication is maintained properly. We are keen to announce that we have integrated SuiteCRM with
Turn your business platform to dominant, meet Outright Store now
Excellent services with fabulous ideas, Outright Store is here regarding any guidance you need for CRM Software as our experience speaks. We have built up a team that is available for you anytime to share some amazing feasible solutions that you need to grow your business rapidly. And we offer some outstanding services of Suite platform like SuiteCRM Integration, Data Migration, Customization, Plugins, Consultant, Developers and many more. Our services are for every client no matter whether your organization is a startup or you are well-known in the CRM market. Shake hands with us and share what queries you need to resolve and we give our most sensible ideas for your future.