Communication is essential for the growth of any business and one cannot afford to avoid improving their communication methods and strategies. Twilio Call (dialer) can help you achieve your goals to further enhance and enrich your means of communication with your customers and clients.
Twilio Power Dialer integration has many more benefits apart from just communication such as:
SMS Conversation
Voice Recording

What Makes our Twilio Dialer SMS Addon different?
Outright Store understand the importance of innovation and constantly strives to improve the functionality of your SuiteCRM. We make sure that our add ons help users to save their time and increase productivity through the automation process. For instance, our unique feature allows users to dial another contact in the queue automatically as soon as the current call is disconnected.
There are many similar options available in the market that allow users to perform the function of both Twilio call and SMS. Outright Store wish to provide its users with more freedom and liberty in how they wish to conduct their business. For this purpose only we are giving our customers the ability to choose whether they want to call or just communicate with their customers and clients through SMS. Users no longer have to pay for two services when they only wish to use one. This way users can save their time and increase productivity.
Some key features of Twilio SMS
Past Interactions
Users can access their past records to gain a better understanding of their past customer interactions. Access to such valuable information allows users to gain a better understanding of their customers and allows them to personalize and tailor future communication with the customers. This information also allows users to stay up to date and devise better strategies to communicate in the future.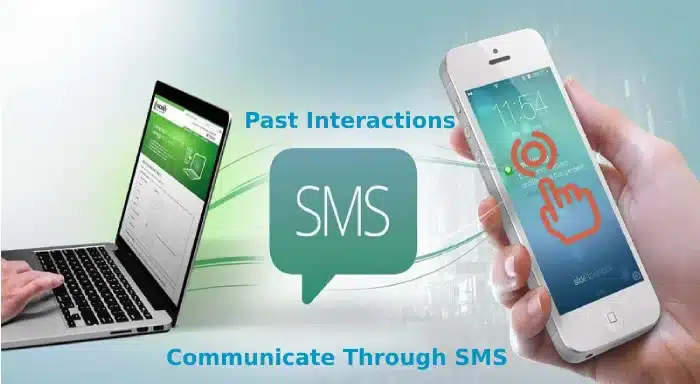 Communicate Through SMS
SMS feature allows users to communicate with their customers through customers, they can simply choose whether to communicate through call or SMS. The SMS feature is easy to install and uninstall they do not have to seek technical assistance if they wish to install and uninstall.
Detects File with Error
This unique feature detects if there is any discrepancy in any particular file and highlights that particular file with error so that it can be easily removed and does not cause any further issues. This means users no longer have to look for the file with error and they can simply remove the file with error and continue their work. This not only saves time but also increases productivity.
Easy to Unsubscribe
There is no complicated procedure that the users have to follow if they wish to stop receiving SMS services they simply need to send STOP by SMS and they will not receive any more SMS communication.
Email Templates
Users can now send SMS along with templates. Users can send the email template of their choice when communicating with their customers. This way users can further personalize and tailor customer communication.
Outright Store has decades of experience in delivering SuiteCRM integration, customization and migration services. Contact our support staff today and we will be glad to assist you.