Just want to know which software you applied in your industry? Confusion? Yes, confusion can be created because there were humongous software that shows outstanding functions which you can't ignore. This is the reason we have written this blog just to guide you that if you are in need of which software can take your industry to a higher level then choose Customer Relationship Management(CRM).
How can CRM help you in your business activities?
CRM is considered to be the first priority of every industry because not only the software is cost-saving for you but also it can change the entire process of your work with a good format as well. CRM for industries can make a great image swiftly and there were many reasons behind that. Parsing a customer's history can be hard for most of you. Not every industry can do that process but it's quite an easy job for the CRM software. You will get to know easily what to offer to your customers.
Want to know the time a customer has spent on your website regarding the purchase of any product? The process is not so tricky when striving for the best software like CRM as CRM for industries can play a key role by tracking the actual time a customer spends. Isn't it a great software for every industry? You have a great chance to get engaged with customers as we already told you that engaging with customers can make them feel valued.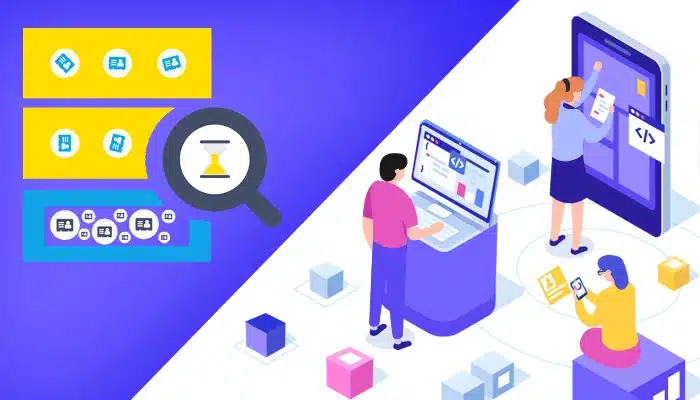 There is no reader reading this blog who doesn't want to flaunt their business brand. Every industry is in a hurry to get an advanced software system which can assist them. We would like to say CRM should be on your list first and the reason is it can raise business growth swiftly and change the brand image and turn it to a brilliant one.
Many of you have some misconception about CRM. Every entrepreneur has a different mentality but getting aware of the actual fact can change your mind for sure. We are going to jot down some of the industries where CRM can play a crucial role and take their business to a new height of success. Let's make a fresh start
Industries where CRM can rule and grow their business more
Banking CRM industry
Readers pay attention here whose work is regarding the banking industry. We believe that you always try harder to meet customer expectation but some of you might fail no doubt. We are not sharing any reason because reason can be many behind your failure. CRM can assists you and take you to customer deal and also you can provide topmost service to your customers.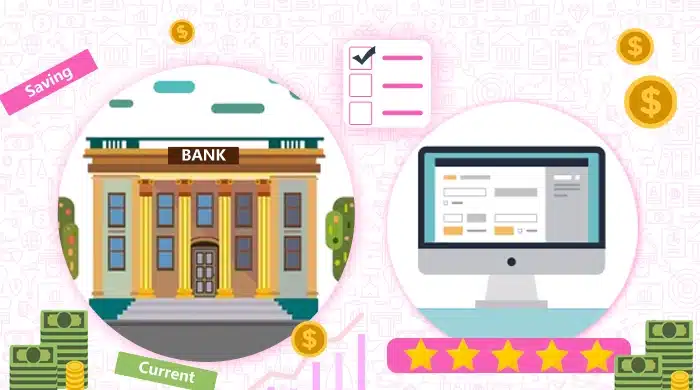 CRM for industries is always a key for their needs as if we talk about the banking industry only then we are keen to share that it focuses on the entire lifecycle of their customers. A big chance to gain the trust of your customers now if you endeavour CRM for Banking industry first. No matter whether you want to create a report of your team or want the information in your hand, CRM is here forever.
Hotels CRM industry
Now it's time to talk about the hospitality sector as CRM for Hotels can be your priority which not just focuses on providing customer service but also on customer satisfaction. We understand that customer satisfaction is your aim but why don't you go for CRM first which can fulfill all your needs like this.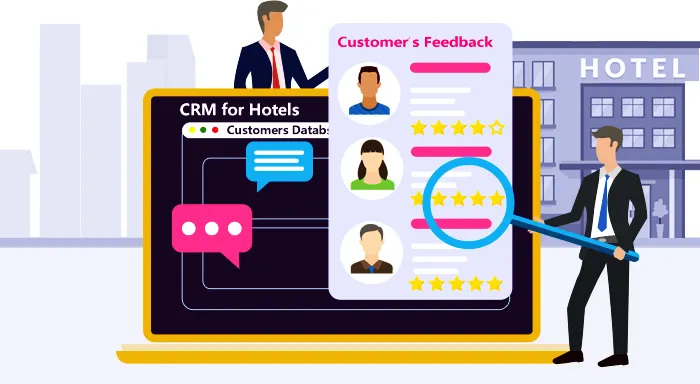 You will get great feedback and of course, building a reputation of the industry. It may take too much time but once it builds you can take your business to the next level. And the interesting part is the CRM for Hotels industry can also offer some exciting packages like offering a discount on some packages. This is a kind of CRM strategy that it wants to show to every customer to raise company name and growth.
Agriculture CRM industry
How many of you want the purchasing stuff in the agriculture sphere should be easier? We are talking about CRM for industries role then we also want to highlight the Agriculture industry where it's the best way for them to adapt CRM and give the best solution to them regarding anything.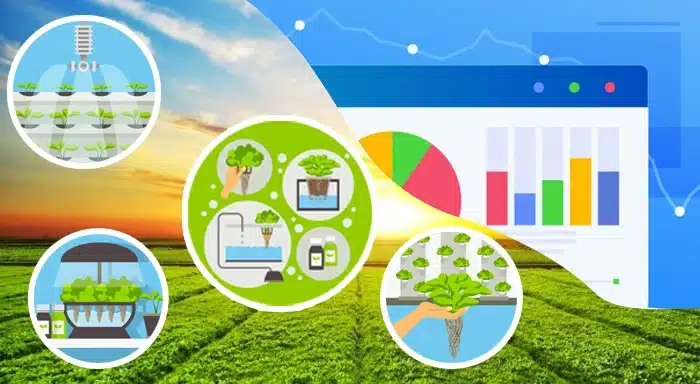 CRM for Agriculture industry allows them to deal with the supplier more quickly, adding more information regarding deals, storing many contacts, recent prices going on in the town and many more. A brilliant way to manage a good relationship with customers via CRM. Now if we move on and talk about finance and management than CRM keeps control of your finance and manages the documentation too.
Retail CRM industry
Surprise to see most of the entrepreneurs not using CRM for their retail business. Hope you are paying attention to this blog as CRM for Retail industry ready to assist you to keep entire customer information like last purchase or business cards in CRM. It will be stored safely.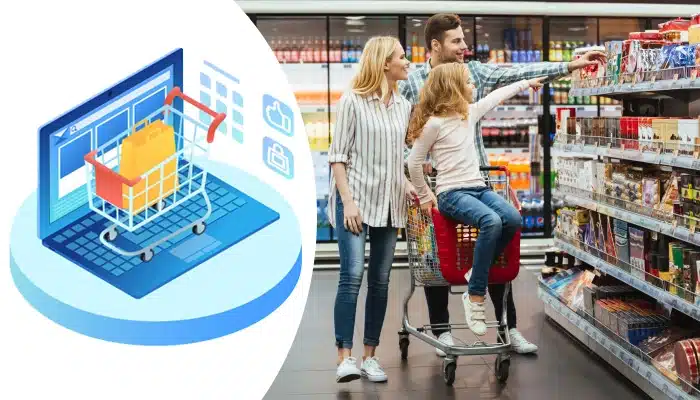 If you have already set your goals to stay with your customers forever then CRM is the best place for you or you can say a platform that is ready to give the better service to your customers to raise your retail business growth and productivity. Furthermore, you can send SMS in bulk to your contacts as the entire process is cost-effective.
Financial CRM Service
There is no such industry which doesn't want customer satisfaction and one of them we would like to add here and that is the Financial industry. We believe that it's quite complex to provide the best service but using the CRM for financial service may assist you to show stellar service. It is possible by showing improvement in documents, data management, opportunity management and many more.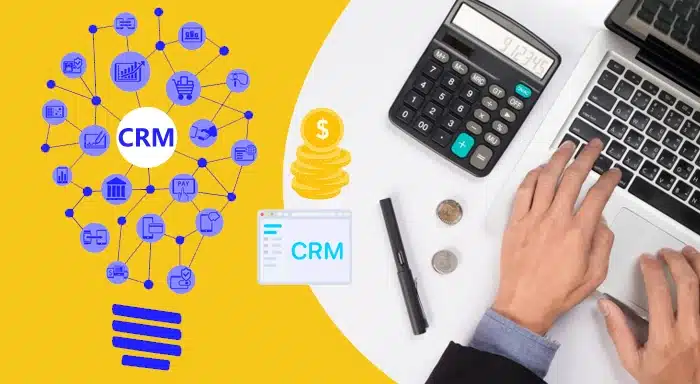 We think you get to know how crucial CRM for Industries is as in Financial service, you can capture the data faster because you want to make the decision rapidly, so CRM is able to help you now. No such training cost if there is then it will be less. A great method to raise industry efficiency.
Consulting CRM Industry
We are sure the first mind-set of every consultant is about to know their customers. Is it possible for them? No guarantee about any other outdated software when CRM is here. CRM for Consulting Industry is the holistic method to calculate the potential turnover of every client in a minute and support every sales strategy perfectly.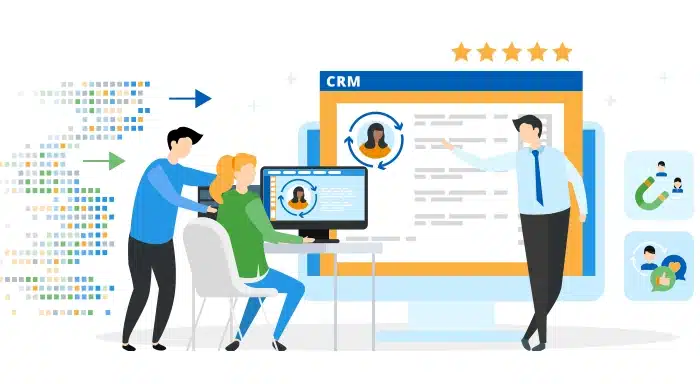 It will be hard for most of the consultant industry workers to maintain the reports daily. Correct? We are going to share the best feasible solution and that is CRM which makes the entire report and saves your quality of time. You get the complete overview of your business activities like your profit or your loss. Dealing with CRM, you will be well-informed forever.
Travel and Tourism Industry
Not even we, you all want to expand your business more and more everywhere. Also, we want to offer specialized services and the Travel Tourism industry is one of those which has the main focus regarding services. The industry needs to strive CRM which will give them a customer database and yes, that can help them to make a good connection with agents and employees.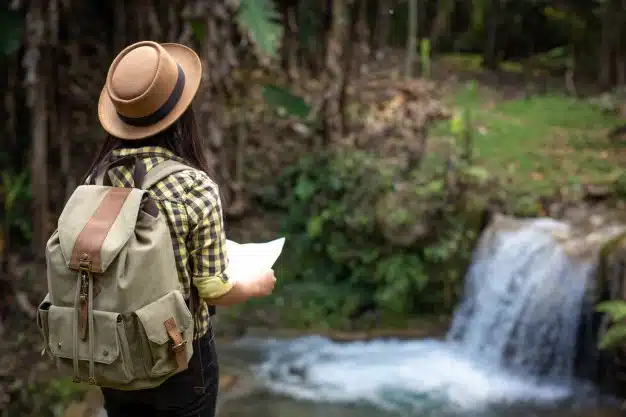 CRM for Travel and Tourism industry allows you to tackle the complaints and issues about the customer more effectively. Entire agents can capture the complaints, progress, new strategies, etc. Moreover, the best part here for you is that CRM can offer help desk service for troubleshooting.
Human Resource Management CRM industry
This will be shocking for most of you readers but that is true. CRM for Human Resource Management industry can be the best choice as most of the users entail CRM in this industry. We will tell you how this can be beneficial as CRM allows you all to automate the recruitment process. You want to hire someone then CRM can help you to hire more quickly.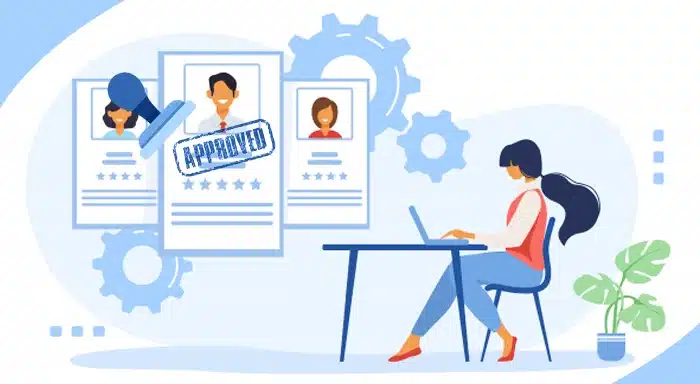 We would like to say that this software in the HR industry can be time-saving as you are allowed to manage the payrolls. It's even too simple to manage the entire process like salary slips, increment, bonus, deductions and much more. And an advanced concept to make payroll smoother for your industry.
Call Center industry
Calling or texting agents can now get used to Customer relationship management first which is the best holistic method to take your business to the new height of success. CRM for Call Center industry can be beneficial for not the entire agents, but also give strength to every employee regarding their work.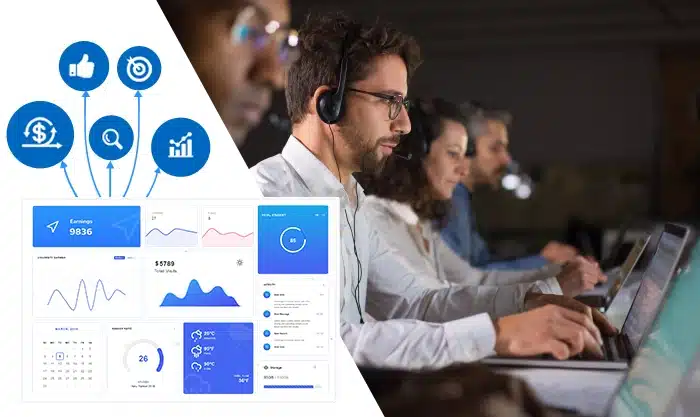 You can meet up with some best CRM functionality here like getting engaged with your customers to achieve the goal of the target audience. You can check out your team performance and start improving them as you can parse their reporting more easily. CRM is the best platform to integrate with many business tools.
Sales and Marketing Industry
Eventually, we saw quite a few of the agents work via CRM here and rest are just worried about their work after using some outdated software. Allow us to share why CRM is best for your Industry. CRM for Sales and Marketing can be a game-changing moment as it easily raises the business productivity of their day-to-day work.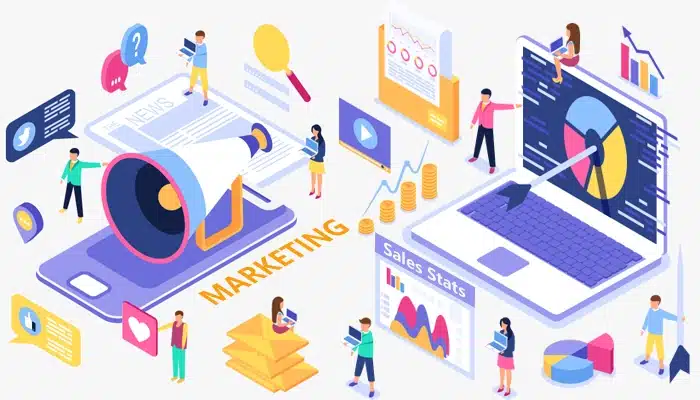 Do you know which platform can measure their ROI more rapidly? CRM is here to give you accurate details. Understand your customers in the best way when Customer Relationship Management is here for your assistance which can enhance business growth forever.
CRM for Non-Profit Organizations
Non-profit organizations can leverage CRM software, particularly open-source options, to enhance their operations. These tools facilitate efficient donor and volunteer management, fostering strong relationships with supporters and aiding in program coordination. Open-source CRM systems offer cost-effective solutions, enabling non-profits to manage stakeholder relationships, track impact, and customize the software to their specific needs. The collaborative nature of open-source projects also ensures ongoing support and adaptability.
As all industries need to collaborate their all departments for a better workplace, operation, and working environment. So, here Collaborative CRM come into play and facilitate every single activity of your business and direct it towards a betterment. So, from all CRM softwares, you must give a try to the collaborative CRM software and observe the upsurge in your business.
Open-source CRM software empowers non-profits with essential tools for efficient operations. It streamlines donor management, volunteer coordination, and stakeholder engagement while allowing for tailored customization and cost savings. The transparency and community support associated with open-source solutions provides long-term sustainability and security, enabling non-profits to focus on their vital missions without software-related obstacles.
Final thoughts
Happy to say that the role CRM has shown towards industries, it's unprecedented no matter whether it's about managing something or something else. We understand that many such industries opted for other outdated software because they have less knowledge of the market or what is trending. Try not to create this mistake again and just go for exceptional software and Customer Relationship Management is one of those. Understand the above industries where CRM can play a crucial role and how it can give positive aspects all the time.