A business may end up eating your mind when you don't look for realistic ways of improving the business relationship with customers. The identity of a successful business is when they keep a closer eye on improving relationships with everyone. Therefore, CRM (Customer Relationship Management) is a one-stop-shop that is embedded with thousands of solutions. This software offers "CRM Workflows" to cater to the needs of your organization and increase efficiency. Get the right solution for your right business via the Workflow platform as we are going to provide a comprehensive overview of it. Here we go-

What is Workflow CRM?
The Workflow in CRM software means that sequence of the task should be followed and there is a requirement to lead progressive steps to run a business. In short, the workflows share the actual meaning or the way how to reach towards your objectives to run the organization. It is always at the fingertips of business because the platform is "Automated".

Can we do time-saving activities from here?
We highlighted the word Automation above and this means the platform is profitable for every diverse type of business that is looking to grow. You can reap advantages like assigning tasks to your team, alert notification to your Sales employees, analyze your work, and much more. For many, Workflow sounds like a bugbear but what the reality is it is a great example of saving your business and keeping your business alive.

Top Workflow Automation Applications that are most Common
Do you think that Workflows of CRM software are brimming you with good results? Well, we researched some common applications of workflow. Please read the points given below-

No Sales Manager of every business wants to meet the salesperson of your team all the time and it's quite complex to update the crucial leads in the system every time. Using this workflow automation is a remarkable option. How? Whenever someone changes anything you will always receive a notification alert. Best for security purposes. Follow-Up Reminders automatically generate for the Salesperson
Account Management Automation
Retain the customers who are into your leads earlier. There is a need to go for a Time-Based Trigger that works automatically for you. It plays a vital role in sending the alert type notification to the manager or specialist for a high-value account.

Furthermore, if the expiration date is near of your contracts with customers then automatically sending emails to clients can be done. It will help them to know their expiration date and you can share the option of renewal.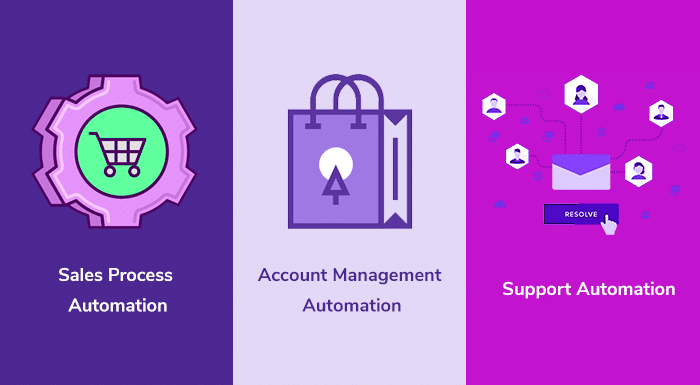 Your business is alive today just because you have customers. So, there is a need to respond to their support queries and their tricky questions on time. When a user uses Conditional Trigger from here then they get the functionality of changing the client status and note it as "Contact Immediately" in the CRM system.

We have one more superfine advantage to share. Want to know? Using this automation, you can generate an email of apology to clients and convenience them that you are working on this so don't stay fret.

Steps to Use CRM Workflows Management easily
Now you have an answer in your bucket about "What is Workflow". Let's dig a little deeper to know how to use it for your CRM business. Whether you run your IT industry easily or working in the Telecom Industry, it's important to know the process of Workflows.

Set Clear Objectives/Goals of Workflow
You don't want to lose your set leads that are most valuable and don't want your strategy of Sales and Marketing to get ruined. Setting a clear goal for your CRM Workflows management is important because you can work on the steps that are required in the right way only.

The right steps open the doors of Objectives/Goals and it will be easier for the user to enter. Just craft the steps and assign them to your team wherever required.

Find out the area of Manual efforts that need Automation
The term Automation is durable with some splendid benefits for the business as you can read about Automation with more details in our previous blog on CRM and Marketing Automation. Let's back to the steps again and your second step is to figure out the areas where you need to put the manual efforts and check where the repetitive tasks are going on.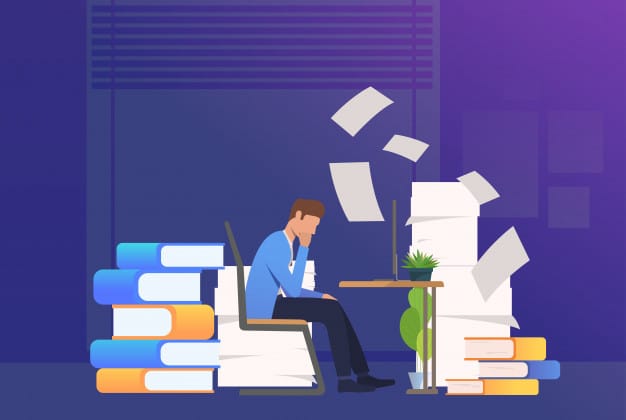 Repetitive tasks are really irksome, so there is a need to apply for the Automation. It will play an instrumental role by improving/speed your essential task. With no doubt, business efficiency will improve.
Discussion with your Sales/Marketing Team
Research clears that your CRM Workflow automation is used by the Sales and marketing team the most. They need this platform to handle every task fluently.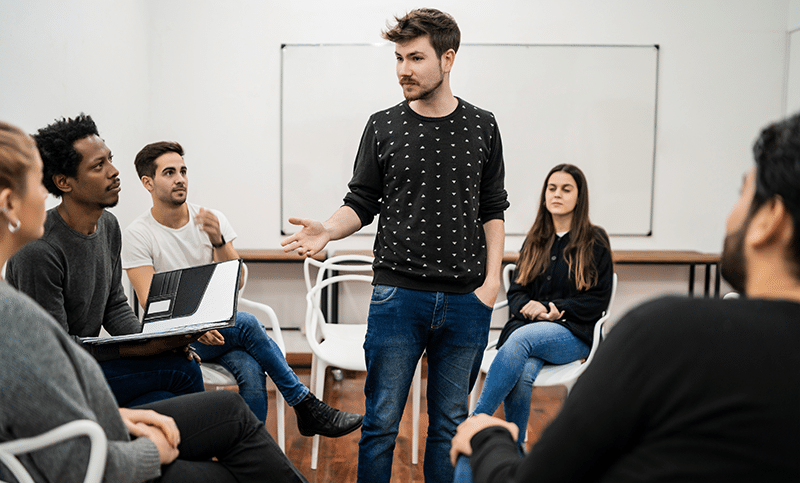 So what your step is to discuss with the teams and try to reckon where they need assistance quickly, what are the most daunting tasks for them, what tasks are pending, etc. While getting such bundles of information, you can customize the CRM Workflow automation later on. The easiest way for your team to handle the business activity smoothly. 

Start your Daily Business Task
From start till the end you gather every important information that is a requirement for this platform. Are you pondering what to do? After completing the above steps, now just start adding the task, plan on that, and later on execute it for better results.

There is a need to set leads, set actions, set KPIs, etc. Don't forget to automate everything to save yourself from countless hours. Another big advantage for you is it will be simpler for the team of your business to track and measure the progress. Like about your Sales Pipeline, Lead generation, and much more.

What are the Benefits of Workflow Automation CRM?
If the Workflow Automation CRM started bouncing around your head then read out the jotted points given below.

Burn the Overflow and confusion
Have you faced the situation of finding more than one similar file in your CRM system and you get trouble with which one to keep or which one is right to share with the leads? On a daily basis, you find plenty of files or such other documents that have duplicates in the same platform. Many of you keep them and decide to delete them later on and this the problem you

Assign everything to your Sales Team from here
The biggest advantage for the businesses when they strive for CRM Workflows is they can set the skills according to the employees of different departments. Mostly, employees want to get engaged with the help of advanced platforms and this automation workflow CRM is superlative for this.
If you are a manager of your CRM Call Center business or running some other type of business then you are free to assign the task from this platform easily. Simple! A better way to upsurge productivity while keeping your employees engaged. What's more? Assign now according to their strength the skills set.

Can I Pull a Real-Time Report from here?
Earlier what the situation was our business was not able to find out how much time we have given on important meetings with the leads. Everyone wanted to get each person's workflow so that we can figure out everything from the beginning till the end. Well, if you dovetail your business with the concept of the CRM tool that we are talking about in this article then it will share a real-time report.
If you find physical standup meetings all-time boring then why don't you go for virtual around this tool? Workflow Automation CRM helps you to wear the right shoe to run a business in this technologically driven world. Make sure not to step back and go for any old-fashion method.

Save Time and Money while communicating
We are watching this since the epoch that all of us manually communicate with our clients to solve their problems or any big hurdle. Giving the immaculate experience all the time is your first aim to customers but everyone must catch the right way to save time and money. We want to introduce you to your CRM software world where you are not required to go manually communicating with customers.

Like if you want to give perfect CRM Customer support service then you can respond to your customers via auto-triggered responses and send notification updates. The CRM Workflow unlocked the opportunity you have to save time and boost up productivity. Also, monitoring customers' interaction can be possible here.

New hires get fully Trained with Automation help
Your Sales manager hires a few new employees who are looking to get trained for the prospects/leads information and micromanaging. This is the point where the company drops the ball while not going with the automation concept. What's the job of Sales manager here?

We will tell you in brief as the manager should automate every business activity to get the prospects/leads information. Also with the scripts and instructions to save their precious time. The newly hired one gets a clear road map about the Sales reps.
If sharing such outstanding processes to close more deals in business then they will surely give you a good fruit of investment all time. Hope they will start focusing on this and sell your products and Brands from day one.

Get to know how your team is performing
Suppose you are running your Insurance industry and daily your team talks with plenty of clients regarding the policy or for other purposes. But who is keeping their eyeballs on their performance? No one is there? The status of the team is transparent only if you endeavor for a workflow CRM software platform. We will tell you what to do.
Just use Public Dashboards in CRM and get a complete insight into how they perform every month or every day. This broad view of your team performance unhides the revenue goals and how they are curious about the sale of policies.
Decision-making can be done later on, but let us be aware of the real-fact that this concept can improve the profits in your business. Think about it!

Best CRM Workflow Tools that grow your Business management
For this activity, you all must insist others to choose compelling software because no one should be left wondering what they are paying for. Hold your breath and read out the CRM Workflow tools below.

If you like to know the CRM industries where the software gains popularity then this software is important to understand. Introducing the Salesforce CRM which has numerous solutions for workflow automation CRM such as contact management, lead management, etc.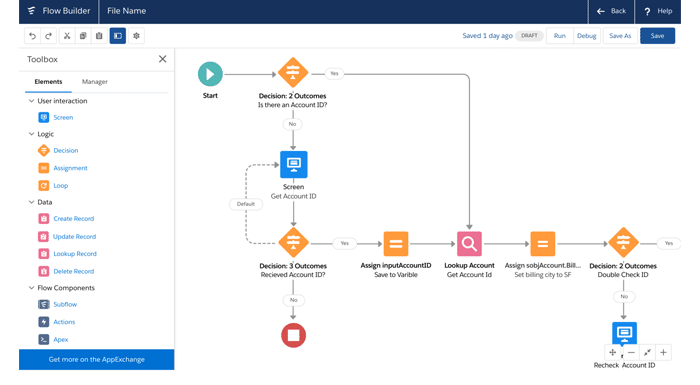 The Email marketing activity can be done within a few clicks and yes, managing the social media here is quite easy for any user. It's not like an amateur can't use this software to run their business. Get aware of Salesforce Pricing 2021 from our blog and select the pricing plan according to your requirement.

Are you curious to work under scalable and secure software of Customer Relationship Management? We are going to put a spotlight on one of the essential ones here called Hubspot CRM. The software provides a visual dashboard to check out real-time reports including sales funnel.

Adding the task and removing the task is possible and more importantly, scheduling the appointment meeting in Hubspot is valid. If you track your employee activity daily then Hubspot is just one click away to get entered into your business world. Learn in-depth while visiting HubSpot's main website separately.

Let's jump into the pool to get aware of the next underrated software of CRM which is not only popular in the market but also has some magnetic functions to boost up your sales. The name of this CRM Workflow tool is Insightly which can manage the workflow and share easy-to-use steps all the time.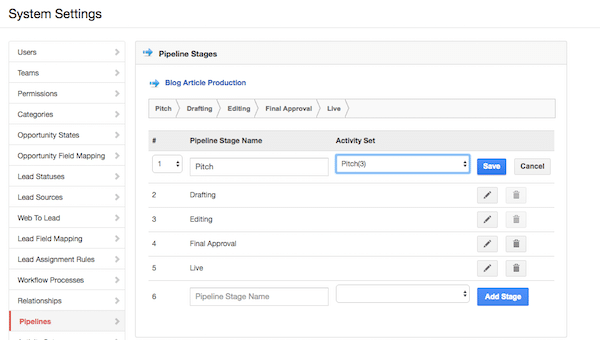 If you want to purchase it then allow us to clear you about its features: custom reports, API Access, ample storage capabilities, and many more to enrich your experience. To save your quality of time, you can sync this software with other third-party platforms and to fetch new customers you can select the Email Marketing activity here.
The all-in-one solution of CRM is known as Zoho which is a complete example of growing your business in every crucial step you face. Is there a big reason behind the popularity of this vigorous software in the market? Yes, it's a cloud-hosted CRM that is filled with exceptional advantages to save your time.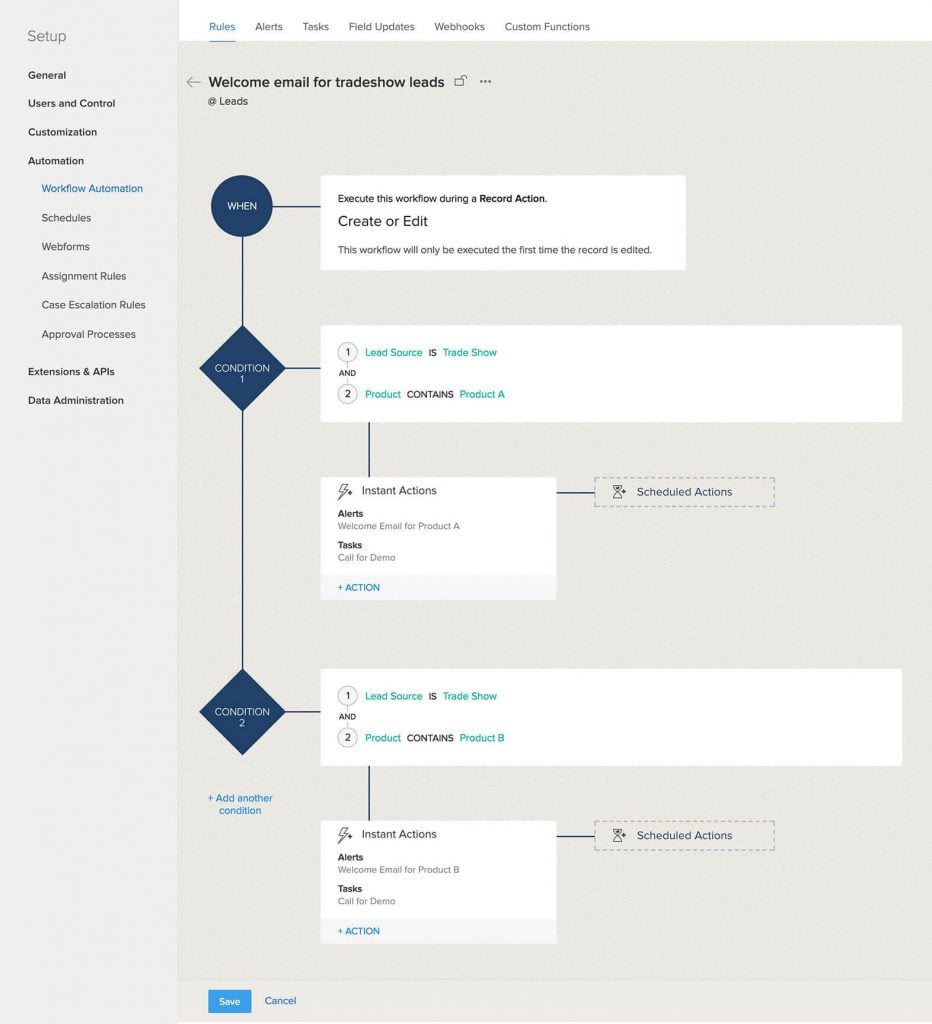 The software like Zoho say pay extra attention on multiple channels to fetch an audience and you can get aware of real-time analytics and can improve it to streamline your goals. There are various applications available in this tool that you can integrate with other business platforms.

Sales businesses are reading out this article and understood every concept of Workflow for their business handling. Why not use an eminent tool to smoothen your work today? We are talking about the software that is specially made for the Sales organization called Pipedrive where a user can categorize your leads according to the stages set for a funnel.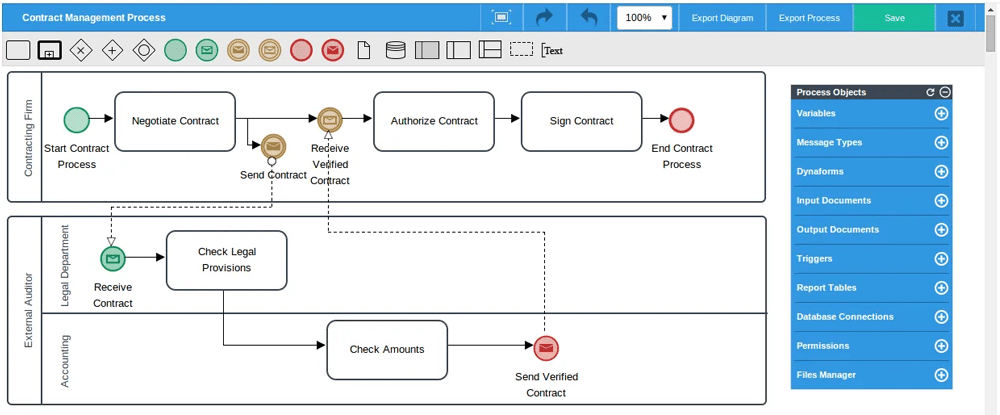 Businesses of every size can measure their performance separately in CRM when going to entail this software for lifelong. The features like syncing with other applications can be done. Also, Email integration is achievable for everyone.
Guess what we have one more to share. A software that is versatile enough to robust the sales business. The software is none other than Freshsales which offers you the features such as lead management, contact management, account management, and much more to help you. How great would it be when the software of CRM shares the functionality of SMS integration?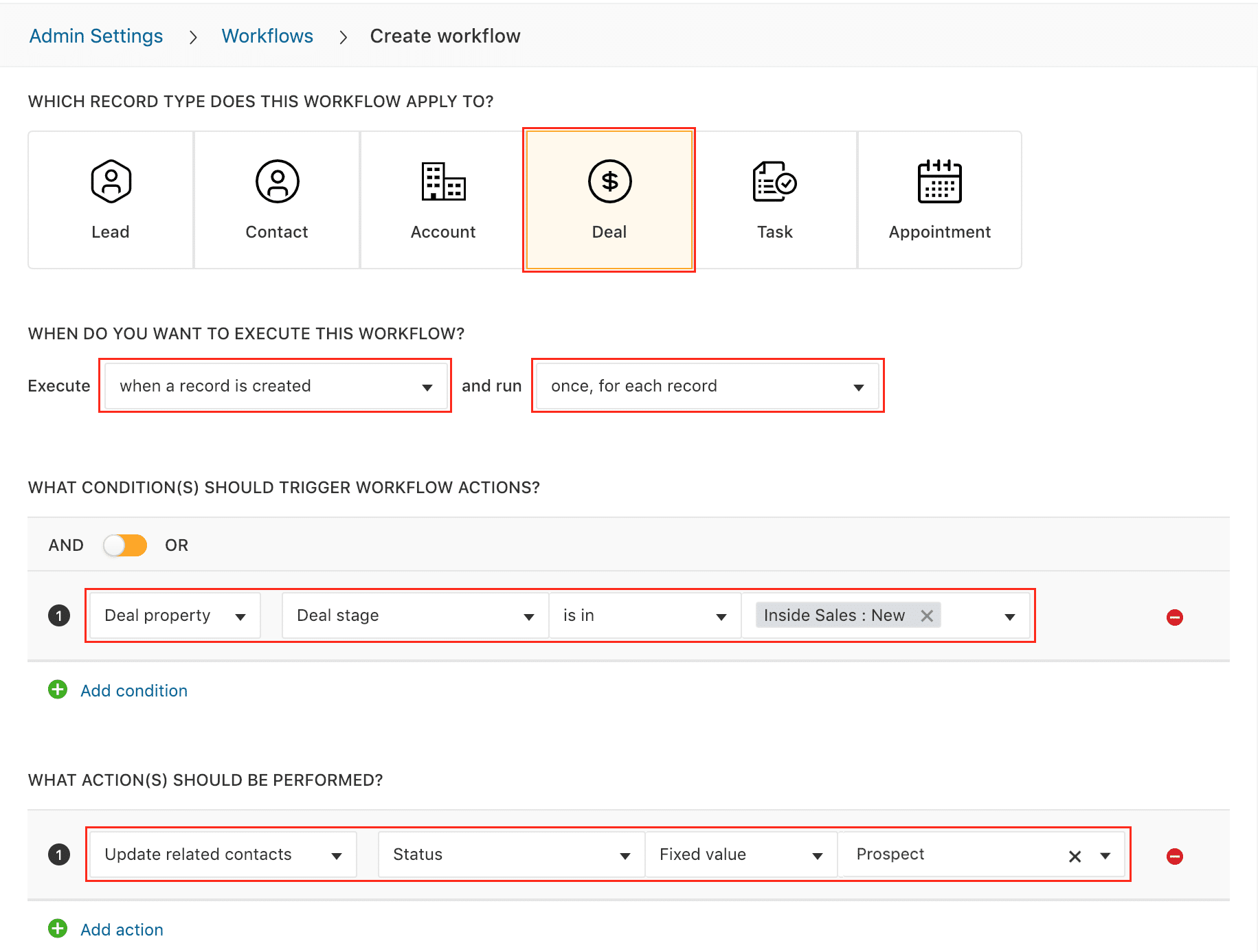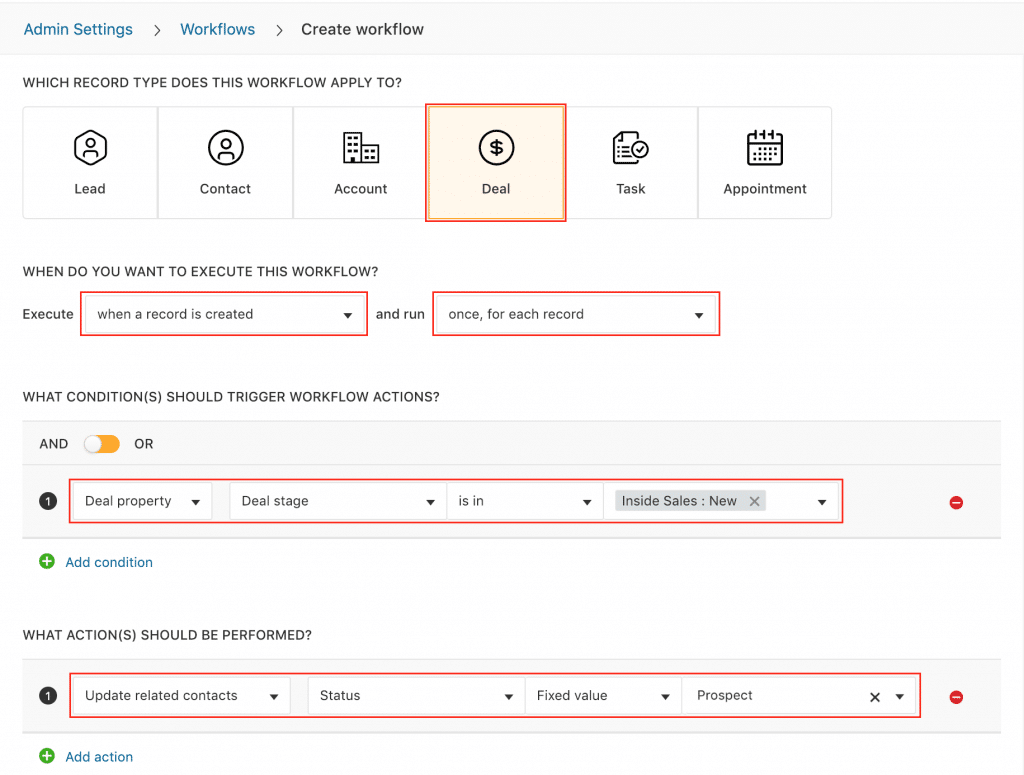 Thanks to Freshsales for proving that the software of CRM is still alive to upsurge every crucial activity. Moreover, assigning the task is possible, and measuring your performance can be done with zero percent difficulty.

Deal with Outright Store to get SuiteCRM Workflow service
To get the robust Advanced Workflow service, get in touch with us. We are experienced in providing you the actual way to follow the work in workflows. Every user will get a 360-degree view of every business process from the starting till the end. Outright Store experienced in providing this service to every client globally. It halts your repetitive tasks and boosts your organization's efficiency.

Our Projects where we have given our hundred percent
We worked on numerous projects and always gave stupendous achievement to the businesses who trust us and deal with us. Want to know our work?

Drip Campaigning
Transferring Data to records via SMS or through Email
Automate email flows in different modules of SuiteCRM
Integrating important data with third-party software
Automatic conversion of Records
Notification generated via Email when there is Data duplication
To get the SuiteCRM Workflow service from us, why don't you learn how to configure workflow modules in this software? Below we are going to present a video related to this, so make sure not to skip that video and watch till last. A great way to know every concept in the easiest form.

Bottom Line: Whichever business you opt for this service, every workflow has different strengths and capabilities with some ultimate features to run your work. The motive is just to remind you that businesses need this platform to reinforce their goals and take the business to the next level. First, we explained to you "what is workflow" with its superior applications and the advantages of it. Make sure to read out the jotted points above regarding the tools of it and then select according to your business need. Choose wisely!