"Less Frustration and Faster Resolution". Two of the main key goals of every venture when working to share the customer support service. The heart and soul of every business is the customer because they are the ones who will drive your business with astonishing speed.
Therefore, it's important not to tackle the situation of offering support service lightly. We introduce the software called CRM (Customer Relationship Management) which is imperative in every business. How is CRM for customer support service an important one?
How can CRM add five stars to every business?
A myth we heard about the CRM software is that it is "Daedalian" sometimes. There are still too many, but the actual fact is it is one of the most prominent tools which can enable you to run a business with no hurdle. Efficiency goal, productivity, custom retention, business growth, etc at your fingertips. Endeavor the CRM system first to hone your goals because those extra dollar savings are not worth it if not invested in stellar software.
Let's come back to the point and understand the pain point of business and that is not sharing the accurate customer support service. Perhaps many reasons are there and to solve those important issues you need to keep this fast-growing software in your organization.
We believe that you need to understand the significance of CRM for customer support service. We are going to put a spotlight on the top 5 advantages that you must be aware of. Let's dive-
CRM involvement in customer support service. How is it helpful?
(i) A business will respond faster, thanks to CRM software
Allow me to say that the CRM system is a one-stop-shop for every business size. It has excellent features and is filled up with accurate solutions for businesses. You will get to know about the customer's pain point and the issues that they are facing every day. You don't need to spend too much time to find out those issues.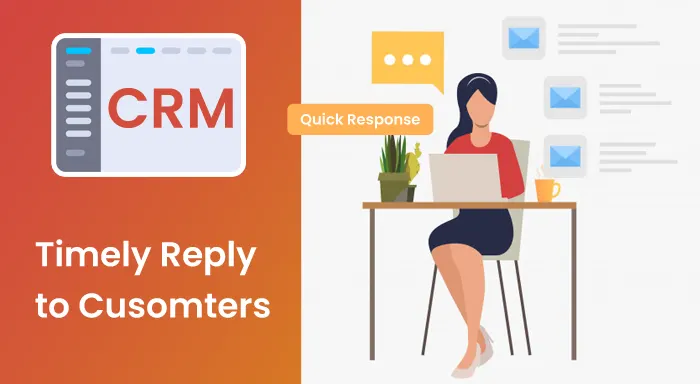 This software is best to present that crucial information for you. A better way for the business to enhance customer support service today. Access to customer's problems is not at all a daunting task now. You can access and reply to your customers on time now. Ultimately, workflow assists you to automate some simple or common task for you. Make tenacious connections with customers, CRM for customer support is a plus point.
(ii) Keep your eyeballs on Customer Interaction history
Getting the customer's history for your business is really worth it. How? You get a clear picture of your customers that what they purchased, what they talked about the product, and so on. Whenever dealing with any of your customers just think about it whether going to the past interaction is good or not. You will get your answer for sure. The software like Customer Relationship Management is no doubt an important one here. Why?
It plays a key role in sharing past interactions with you regarding your customers. This is all you need, right? Identifying the problem, old problems repeating get reduced, updating with every piece of information, etc.
Personalization is the best example to grab the goal of customer support service. If you interact with customers via call then you must endeavor for Twilio Click to call add-on for saving your efforts. CRM for customer support can change the gears of businesses.
(iii) An improvement in a Relationship with entire Customers
Just a one-time purchase from your business doesn't mean that you will not deal with them once again. It is indispensable for the organization to work for maintaining relationships with them for lifelong. The blog is about improving customer support service so how can we not mention this point.
Your team needs advanced and most compelling tools and technologies to keep the customers with them only. Without wasting your quality of time, we just want to say that Customer Relationship Management is best for your business.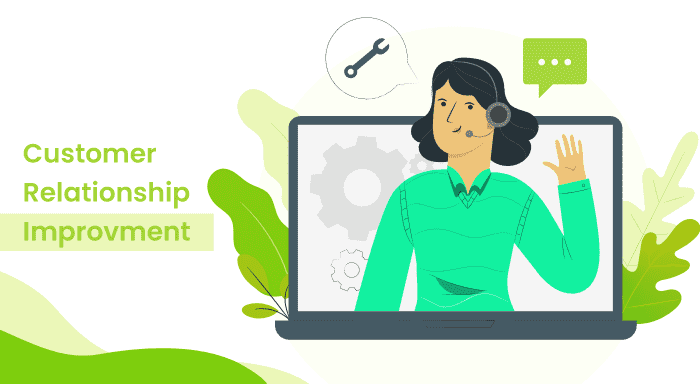 Getting such top-notch features will surely help you to improve customer service. If you are successful in this then you already know that maintaining the relationship will not be a herculean task for you. Achieve the stupendous growth first via a CRM system because customers need a better place to always get accurate service. Think about it.
(iv) Real-time Analytics always keep you forward
The software Customer Relationship Management is also well-known for storing and accumulating business data. It's not a cup of tea for every software in today's era, but hats off to CRM for doing this task. You can use the plugin of SuiteCRM called Backup and restore regarding this which can store customer's data with proper security. And real-time analytics is possible for you and also beneficial for your business.
It means that you never feel like you are too late to reply to your customers' pain points. Everything will be done swiftly. Businesses need analytics and reporting features to manage the business operations smoothly. It is also a great advantage for your customer support service process. This is one of the benefits of customer service via CRM that you all should be aware of.
(v) Customers can help themselves using the CRM system
CRM is made for only business users? Customers can also get the tickets to operate and solve their entire doubts by themselves. This is something unprecedented. There is a requirement of a little bit of effort and then they can easily use your CRM software with zero percent hurdle.
The CRM tool will highlight the Knowledge base and FAQs for the customers where they can clear their entire doubts promptly. And no need to contact XYZ people there. CRM is a user-friendly software for everyone.
What are the big chances the customer can grab? They always get updated and can improve their work. All need is a little bit of coding. You will watch that common issues are solved when customers operate your CRM. A big signal for you to share a support service better one now. We are adding this point to the list of benefits of customer service. We also have some remarkable extensions for your CRM business such as Twilio SMS, Drip Campaign, etc.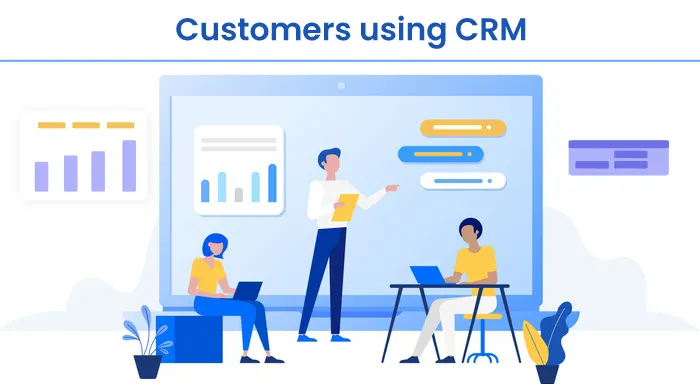 Summing up: Business wants to start streamline communication with each customer. Therefore, you all need to adapt beneficial software that can put your goal of "improving customer support processes" near to your door. We don't think the vintage system is beneficial to grow your business productivity and efficiency. This is why our readers need to get aware of Customer Relationship Management which is the future of every business. You made a team of customer service departments and your team needs this software to keep your business on the new height of success. Learn how this software is perfect for you. Understand the top five crucial advantages in this blog and you can learn SuiteCRM Support service in-depth for better management.