SuiteCRM Installation
---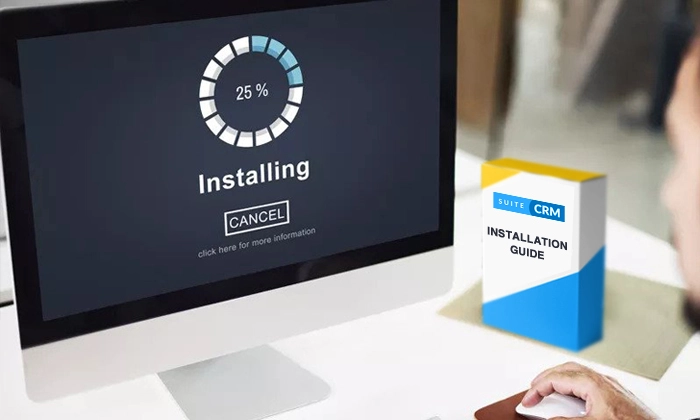 SuiteCRM Installation Guide
Your every word via communication matter the most so if still, you find out that communication quite a tricky one then we have a solution for you all. Get in touch with SuiteCRM which is well-known for an open-source platform for all and of course, after the introduction of this CRM system, communication goes with customers in the most simplest way as possible. We always go there what is a business for business then how can we ignore SuiteCRM where it is ready to make your relationship with customers stronger than before. Now the question is are you aware of every SuiteCRM Installation step what to follow first then next and next to install it on a server? Even though we have decided to show you some points that what to remember before going to install it. Let's have a look-

What to go for before going to install SuiteCRM on server?
Stop before you go for the SuiteCRM installation process. You need to keep something in your mind before going to install it on your server. Make sure you have the right system specification and also required libraries are there. There is a need for PHP extensions and those were-

JSON extension
XML Parser extension
MB Strings module extension
Memory limit
ZLIB Compression module
ZIP Handling module
PCRE Library
IMAP Module and IMAP Client libraries
CURL Module
And the last- Upload file size which should be minimum 10 MB

How to download and move files to Server?
Well, before going into dig about the SuiteCRM Installation, first let's understand steps how to download and move files to a server. Check it out:-
Your first step is to download SuiteCRM.
Suppose if you are using SuiteCRM for the first time, register with SuiteCRM then and also download SuiteCRM Zip file.
Your third step is to unzip the downloaded file and after that, you need to copy the entire extracted files to a server root folder.
Final step is just to change the ownership of SuiteCRM Directory to Apache user and group.
The system user that your web server uses varies depending on your operating system. Common web server users are as follows :

Apache (Linux/Apache)
nobody (Linux/Apache)
IUSR_computerName (Windows/IIS)

Set the following permissions on the SuiteCRM directory(Linux):

sudo chow n-R www-data:www-data
sudo chmod -R 755.
sudo chmod -R 775 cache custom modules themes data upload config_override.php(775 is used to make folder writeable).
What procedure to follow for SuiteCRM Installation?
Now we have to understand the process of installation. Is it tricky? Well, check out the steps given below for the installation of SuiteCRM platform-
First, you need to open SuiteCRM in your browser then after the detection, the CRM Suite redirects the page to both the Login and Installation page. As detection is required to know whether you are a novice person using it for the first time or already installed on the server.

Now move on to the next step as if it redirected to the Installation page, you will check out the License Agreement Page. This is important to accept the License page.

So, if the License has accepted then your next job is to tap on the "Next" button. Here the platform called SuiteCRM will check out every prerequisite of a server that is essential to run.

After completing the steps above, you need to click on Next and before going further you have resolved the errors if it is.

Now you will see the configuration page so fill it. The pages consist of- Database configuration, SMTP server setup, Branding of the organization, Security and Site Configuration.
And in last you will see the installation will begin and now the page will be redirected simply to the login page. Here to sign-in, you have to share the Username and Password of Site configuration.

Outright Store deliver accurate hosting solutions to make sure that your SuiteCRM runs efficiently on our servers without any hiccups. We understand that any delays and downtimes can have severe consequences on your business operations, so we undertake several precautionary measures by constantly evaluating our servers according to your hosting needs. Our support staff is available 24*7 round the clock.

You can also watch a video tutorial here:-