SuiteCRM Installation
---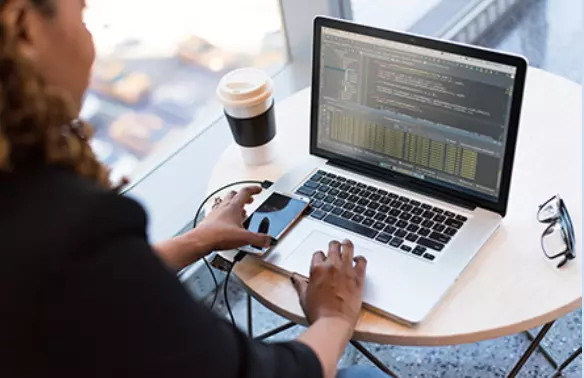 The manual SuiteCRM installation includes the following steps:
Start SuiteCRM Installation
SuiteCRM Successfully Installed
SuiteCRM Installation Guide
SuiteCRM installation is a complicated procedure and requires in-depth knowledge and understanding for successful SuiteCRM installations. Our SuiteCRM experts make sure that you never face any inconvenience or difficulties with your SuiteCRM installations. We utilize our vast knowledge and experience to give the added advantage and benefit to deliver a precise SuiteCRM installation.
Installation is one of the most crucial steps in the initial stages of implementing CRM on your hosting platform. We understand that transferring your business process to a CRM can be a bit complicated, However, our team of experts is highly capable of making this process easy and convenient. Our team of experts provides support on every stage from download to installation and implementation. We understand the importance of your business operations functioning without any delays and disturbance.
Get your SuiteCRM website Up and Running in Just a Few Minutes
In order to assist you our support team provides free SuiteCRM installation
24/7 Technical Support team
Free Domain Name for Lifeteam
Free SuiteCRM Installation by our Support Team
Fast and Secure Servers
Optimized SSD SuiteCRM Hosting
Download SuiteCRM Files
First, you begin by downloading the latest SuiteCRM version and you can do so by going on the SuiteCRM website.
After the download has been completed, you can then begin extracting the files on to your computer and create a separate folder that includes all the installation files required.

After the files have been extracted you then need to upload these files on the server and to the exact location where you want the SuiteCRM to be installed. In order to install SuiteCRM on the primary domain of your account, you need to upload the files in the Public_html/ directory of your account. Accordingly, if you want to install the application in a subdomain the location will also be different.
How to Upload Files?
Users can upload the files to the server by following the steps mentioned below:
Start SuiteCRM Installation
By now you have a location where you have your SuiteCRM installation files. Now you can begin the installation process. By accessing the SuiteCRM installation location and by /install.php. This is how you will start the installation script.
You will also have to select the language for the SuiteCRM installation process. After you have selected the language, click on the proceed button. After that go through the SuiteCRM preinstallation information, you will not face any difficulties since our servers are compatible with SuiteCRM.


Now comes the license agreement, after you have read the terms and conditions you can then accept and proceed ahead.
You then need to select the type of SuiteCRM installation for your website. If in case you are an advanced user you can select a custom option or you should go ahead with the typical option for installation and then go on to the next step.
Select the MySQL type for installation and proceed further.

Configure MySQL
Now comes the database configuration, for this you will have to assign a user with complete privileges and a clean database and you can do so through cPanel.
After you have prepared a database you can begin editing the below-mentioned options:
Database Hostname: Enter "localhost" without the quotes, if your database is hosted on the same server.
Database Name: Enter the newly created database for your website.
Database User: Enter the user assigned to your database.
Database Password: Enter the password.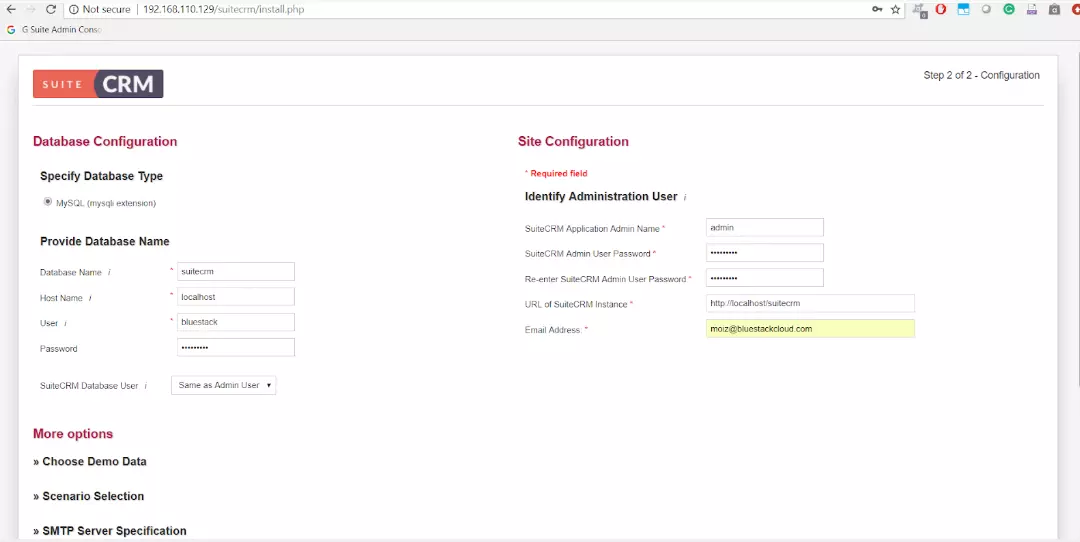 You can also perform some tests on your new website by importing a demo content on your website especially if you are a new SuiteCRM user.
Now you can begin the website configuration and assign an administrative user for the website. This information will come in handy after the installation process has been completed, in order to manage your new website.
In the end, you must verify all the specific details of the new installation. Once you have completed the review of your configurations. Simply click on install to begin the installation process.

SuiteCRM Successfully Installed
The installation process will be completed automatically and once completed you will receive a notification as well. Now you can start using your new website.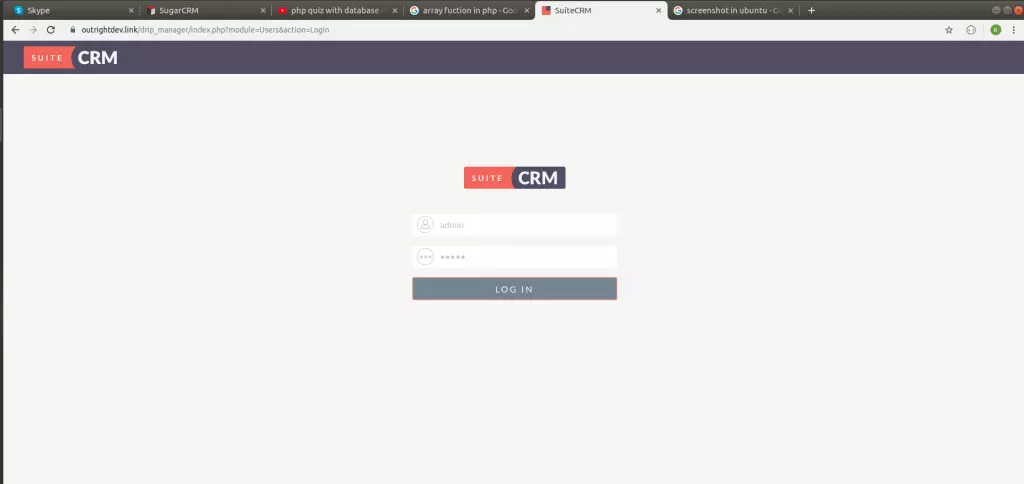 Outright Systems deliver accurate hosting solutions to make sure that your SuiteCRM runs efficiently on our servers without any hiccups. We understand that any delays and downtimes can have severe consequences on your business operations, so we undertake several precautionary measures by constantly evaluating our servers according to your hosting needs. Our support staff is available 24*7 round the clock.
You can also watch a video tutorial here:-