What is Social CRM Software?
Social CRM Software is a method of gathering immense data of every customer with the help of social channels. In other words, to get engaged with customers you need to strive for the best software. And Social CRM tools always a better option.
Collecting information is a top priority as here you get to know the overall activity of your customers. The software opens up an image of customers who they are, track online behaviour and easily interact with them.
Let's illustrate with an example:
Every salesperson is in search for a software that can manage and can grab social information about customers. So, the stellar platform for you is Social CRM Software which can handle their professional social media accounts to collect the information that they wanted for their business.
Why there is a need for Social Media CRM today?
This is something extraordinary for everyone that they get engaged with their customers promptly. We have a question for you that do you want to know which product your customers like or how much time they spend on checking which product is better? Going for Social CRM is needed where you get to know their interest and interaction.
There is much-needed of the best software in your work because maintaining a relationship with customers is too hard if going with some outdated software.
In case if you entail Social CRM soon then you can keep your eyes on the pricing and contracts which is the best way to change the level of communication with customers. Bear in mind that taking communication to a friendly level is not impossible only if adapting the best software and Social CRM is the finest option.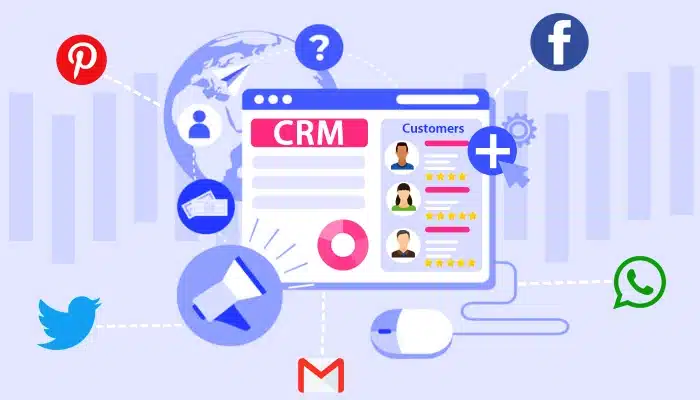 Sometimes, a situation happens when we missed out some prominent messages of social networks for our business that customers shared with us.
So, a better option is to go for Social Media CRM software which easily highlights the incoming communication so that there is a zero percent chance to miss anything. The software role is to monitor all channels and present the information all together in one platform.
Moreover, to keep yourself updated with some great ideas you can visit our CRM blog and discover what's new for your business. The content is quite different as compared to Social CRM but interesting to know.
List of Important Social CRM Tools
Now if you have read out the content about Social CRM above, we have compiled some of the best Social CRM tools for your business that you need to know. The blog will assist you to determine which tools are better.
We can't miss this out as we know how dominant the Salesforce Social CRM tool is, so let's understand deeply about it. Your objective is to track the entire customer's information in a minute and just want to follow more leads for your organization then hope you will opt for Salesforce. A great chance for the sales team to raise productivity by using the Salesforce tool all the time.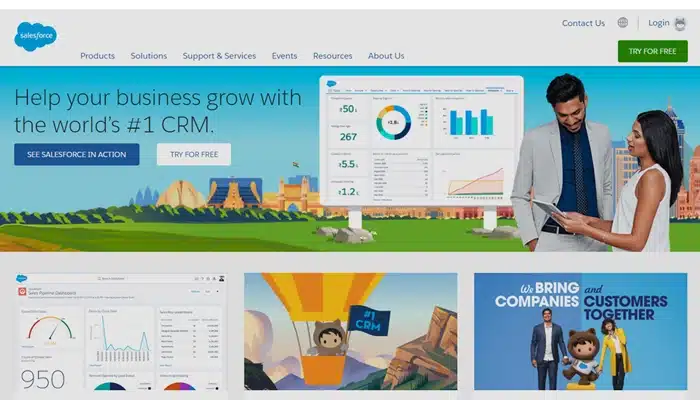 To know more about this Social CRM tool allow us to share some of the advanced features like Visual workflow, In Line editing, Email Templates, Duplicate Blocking, File Sync and Google apps integration.
There is a Free trial option when going for the Salesforce CRM tool as if you want a Lightning Essentials plan then it may cost you $25/user/month. Suppose if you need a Lightning Professional plan then you need to pay $75/user/month.
Moving on to the next free and simple Social CRM tool which is also an award-winning of "Best CRM software 2019" and that is HubSpot CRM. The platform is considered to be the best for the sales team where they no longer have to change the existing workflow.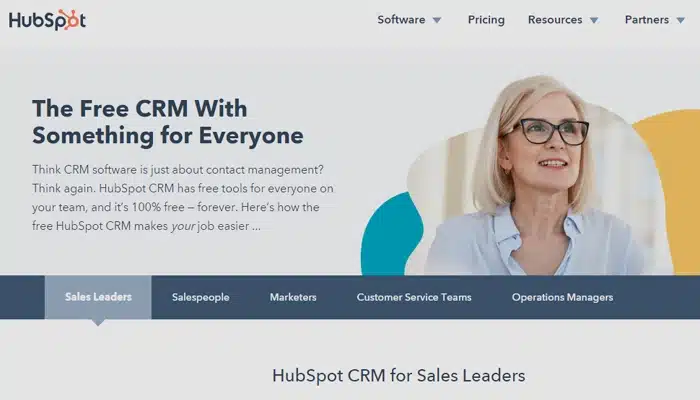 We just want to share the best HubSpot CRM feature that can alert you and those were Email Integration, Drag and Drop communicator, Sidekick Integration, Email Connections, Templates, Tracking and Scheduling and there were many.
Now the final content about the HubSpot CRM tool is about the cost as the starter plan cost you $50 per month and the Basic plan starts at $200 per month. There is a facility of free trial too.
Okay, so the next Social CRM tool we are going to highlight which is well-known for combining CRM, social CRM, Project Management, Task Management, Email Marketing and many more and that is BlueCamroo. If you strive to get involved with this tool then easily CRM can grab leads rapidly from forms, email and from social media as well.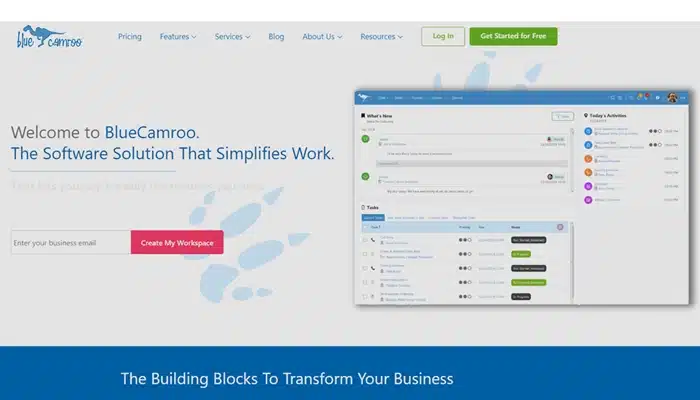 Going with such an advanced Social CRM tool, monitoring social media feeds of Twitter and social media giant-Facebook is possible. Now let us share an interesting part- if you choose this tool for your work then it incorporates email marketing tools.
This is the best way or you can say it can assist you in automating the entire communication process. One plan of BlueCamroo is $41 per user, per month.
Now we are going to share the next tool and this is basically for the small business operator and the name is Insightly which is a cloud-based CRM solution that offers enterprise-level modules. It is easy to integrate Insightly as we researched and got to know that it is integrated with Gmail, Google Applications and also Google Drive.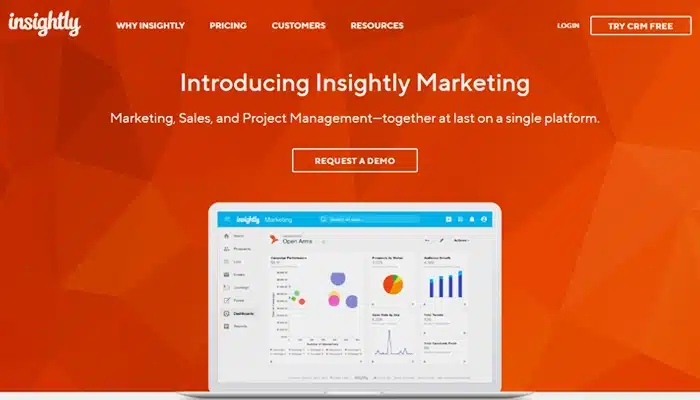 Now if we move on and talk about the features of Insightly then it offers you features like Task management, Contact management and Pipeline management. You are looking for an excellent overview of your organization and even if you need a great communication level with customers then we are sure that we have mentioned Insightly correct because it will help you.
The final content about Insightly is about the cost as prices start from $20 per month. Furthermore, there is also a free plan available if you want.
We are talking about Social CRM software tools then how can we not mention about the award-winning tool and that is Zoho CRM. Let's talk about this tool now as it is a multichannel CRM that plays a key role in combining marketing automation, sales insight and social media integration for sharing feasible social media solutions.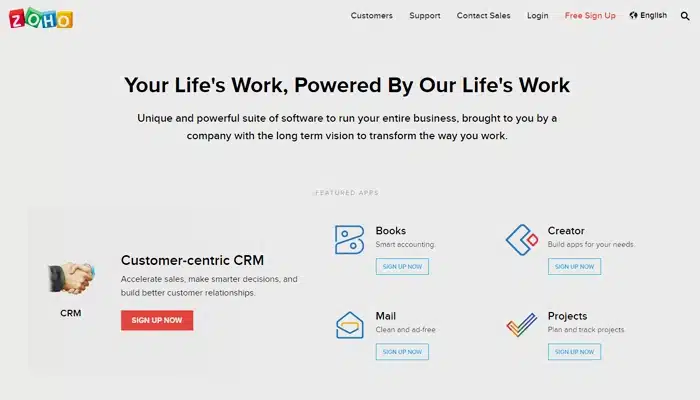 Want to monitor the entire social media visitor's activities? You can as Zoho CRM software can show you the real-time data for your task.
It's time to share about the integration, so we want to highlight that Zoho CRM is integrated with Google apps and with the Zoho suite. Moreover, the tool has an exceptional mobile edition for you and this is for Android and iOS users only.
The Standard and Professional Pricing plan of Zoho CRM is $18 per user, per month and $30 per user, per month. There is also a free trial service for you.
The next Social CRM tool which is well-known for easy to use and operate and the name is Nimble. The tool Nimble combines social media, CRM and even collaborative tools just for a single SaaS solution. We all know that if updates go on time then what else we need.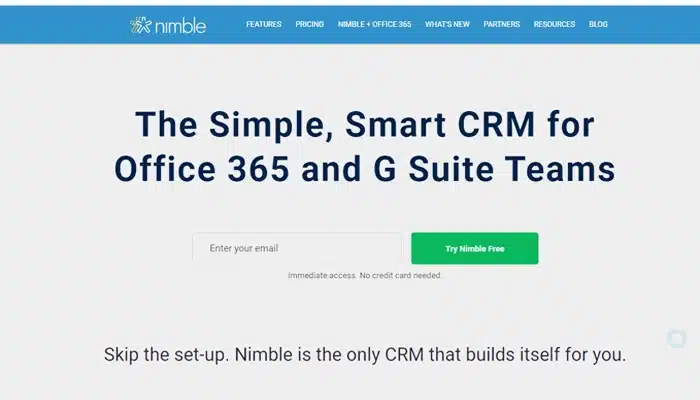 Go for Nimble for this task and the best feature is it identifies someone's profile on social media apps like Facebook and Twitter and engage with them. The process of identifying a profile of someone can be done automatically. And finally, we would like to share that this Social CRM tool integrated with HootSuite.
Nimble tool price of premium plans at $15/user/month. Also, it offers a free plan for you.
It's time now to share the best tool for strengthening Marketing and Sales platform and that is Copper platform. We are sure that this Social CRM tool you all will use as there is no such hard process of installation and no such advanced training is required to work on this tool.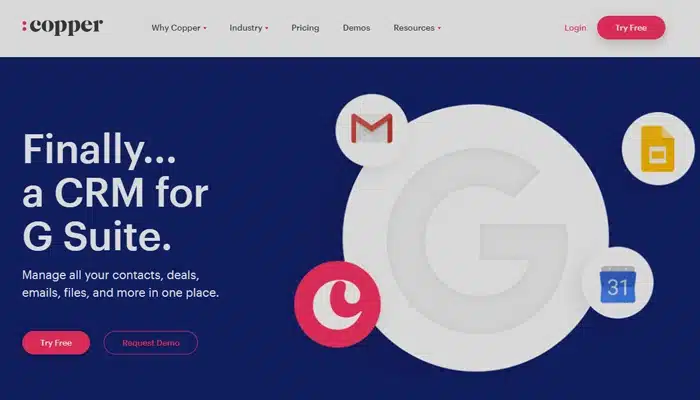 The features Copper tools will offer you Basic Reporting, Meeting Scheduler, Sales Forecasting, Email Templates, Native Mobile Application and much more. Most of us want the whole process activity to capture it for their sales process or you can say a tool that can view 360-degree of your task. Copper is the best feasible solution.
If you go for the Business plan then the cost is $119/month per user and the Professional plan may cost you $49/month per user. There is no free trial plan with Copper.
Social CRM is helping hand of every organization so, let's just focus on one more tool of Social CRM Software and the name is Commence CRM. The tool is considered to be the most advanced way for market segmentation and for raising sales and productivity.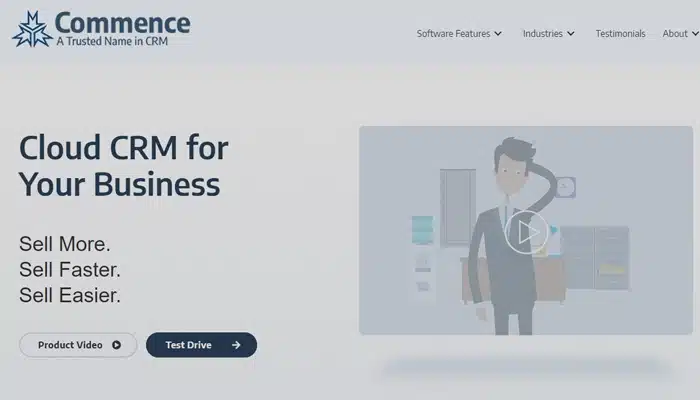 If you are keen to know what features can foster you to go for Commence CRM then have a look-
Account Management, Contact Management, Organization Chart, Outlook Integration, Marketing Management Campaign and much more. This tool has an option to create a custom dashboard and also saves search for your business activities.
And, if you are interested in using this tool for your work then the cost of the Sales CRM plan is $19 user/month and the Marketing CRM plan cost is $35 user/month. There is no free trial service plan for Commence CRM.
It is one of the earliest social CRM tools and also has an esteemed portrayal. They are best in business when it comes to management and analytics of various social channels. It comprises features like social listening which provides a holistic view of customers, competitors, and business opportunities altogether. This will empower you with great insights and hidden metrics.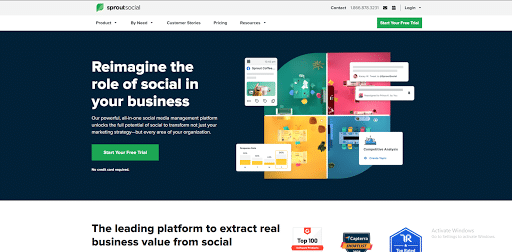 The Sprout Social Pricing plans are also affordable. It has three plans i.e. Standard which is available at a cost of $99 per user per month, Professional with pricing of $149 per user per month, and Advanced which is their higher-end version is priced at $249 per user per month. You can have a 30 days free trial and that too without providing credit card details.
It is suitable for all businesses regardless of their sizes. Thousands of startups, small, medium, and large businesses use this platform around the world. Top features of this Social CRM platform include scheduling and publishing posts, managing social media profiles, campaigns, monitoring customer engagement throughout various platforms, etc. eclincher can integrate with a bunch of social media platforms like Facebook, Instagram, Linkedin, Twitter, etc.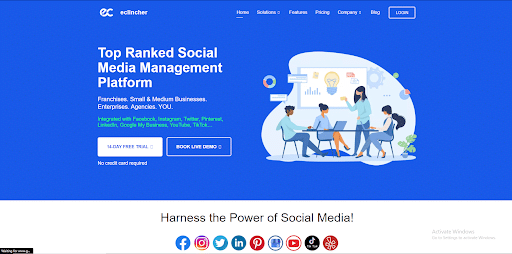 Now, let's talk about the pricing of the eclincher. The Basic plan is available at $59 per month in which only one user is allowed. The Premier version is priced at $119 per month in which two users can operate the platform. The Agency version will cost you $219 per month and in this up to 6 users are allowed. In order to add-on extra users, you will be charged $20 per new user.
Agorapulse is one of the emerging social media marketing/CRM platforms. The key reason behind this is their set of unique features and interactive design that allow users to perform various actions. Some of their functionalities are managing inboxes of different social platforms, publishing and scheduling posts, monitoring social media activities, and reporting that provides users with critical metrics.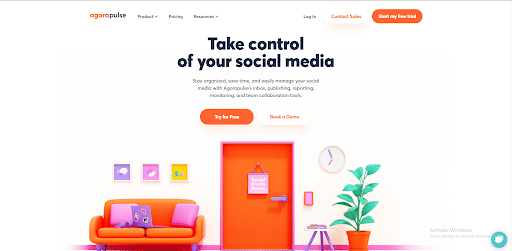 There is a free version of Agorapulse that will give you an idea of the operations of this platform. Apart from that, there is a Pro version priced at $79/month and up to 2 users can operate this. Then, there is a Premium version which is priced at $159/month. This version allows up to 4 users. Agorapulse's top version is called "Enterprise", it is suitable for growing and scaling organizations. The pricing of this version is custom typically based on the number of users and social profiles.
If you just started out your business and don't require all features then RingCentral will be perfectly suited for you. This software will allow you to manage multiple social profiles and you can also integrate with some top social media platforms like Facebook, Twitter, Instagram, etc. With help of its unified and interactive dashboard, the user can respond to comments from different social channels.

They have four different plans to offer. They are suitable for small, medium, and large-sized businesses. The Essentials plan is priced at $19.99 per user per month, up to 10 users can use this plan. The Standard plan will cost you $27.99/user/month. There is no limit on the number of users and additional features include audio conferencing, video meetings, etc. The Premium feature is available for $34.99 per month, here you'll get integration with Salesforce, Zendesk, and other additional features. The Ultimate version is their high-end plan. It consists of all features of Premium and priced at $49.99/user/month.

Track Results
You want to hone your objective for gaining the number of audiences and track their activities via social channel then no such platform or we would say no such software can match the level of Social CRM Software for your work. We understand that the process can be quite tricky for you. This is why we have shared some Social CRM Tools which you can use by getting aware of its features. Read out all eight tools of Social CRM. We shared their pricing plans as well so that's an easy way which tools are best for your organization platform.