In the growing pace of CRM business, we hope you all are aware of every exceptional feature of CRM. CRM can assist you in your business growth. Well, humongous functions are there that can strengthen your business. One of the features that here we would like to highlight is Email Integration. Getting engage with customer's via email is utmost important so CRM highlighted that it supports SuiteCRM Email Integration.
You can now automate the process of sending out number of emails in a quicker way as possible. There is no such complex process to do this and some quality of efforts will be saved for sure. And you will always be updated with the latest information regarding your customers. Some more basic information we have so keep focus here as it is a very detailed one for you.
Default SuiteCRM software comes equipped with email marketing feature and so does SuiteCRM, however, it does impose certain restrictions and limitations on the user.
Therefore, in order to enhance the feature for email marketing in your SuiteCRM software, you can introduce the integration of the SuiteCRM software with marketing email automation to further enhance the ability to expand your customer database and add a large number of recipients in your campaign list.
Here is a list of Email marketing software for your SuiteCRM integration:
Act-ON
Act on is a highly impressive SuiteCRM Email Integration software that allows users to increase their database for leads and also gives users a detailed look into the profile of those leads as well.
Users can observe the interaction and behavior patterns of these leads through Act-On. Act on automates the process of sending out bulk emails. And well as handles social media communication and creates reports as well.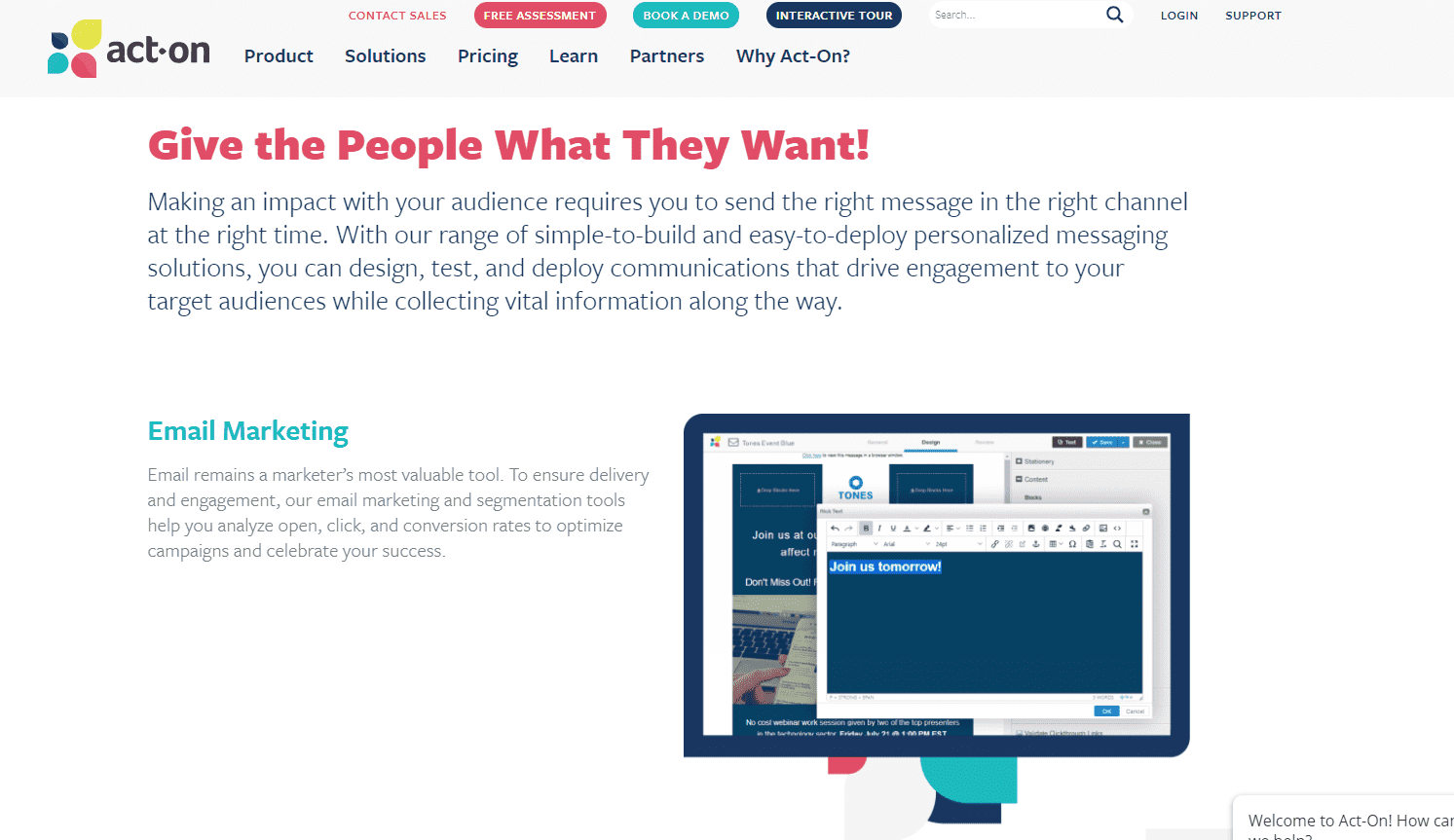 Act-on has proved to be the most useful automation marketing solution to interact with the potential leads. Best for the integration process of Act-On with SuiteCRM is quite easy to implement. Due to its automated campaigns, it has gained huge popularity among SuiteCRM users.
Some of its more prominent features include:
The ability to score leads
Nurturing leads
Easy to use interface
Easy integration with SuiteCRM
MailChimp
MailChimp is a SuiteCRM Email Integration that is similar to E-Blast. It includes tremendous RSS campaigns and WYSIWYG editor for boosting business. MailChimp gives users the ability to store, edit and upload photos on a real-time basis. That is what makes MailChimp quite unique in comparison to its competitors.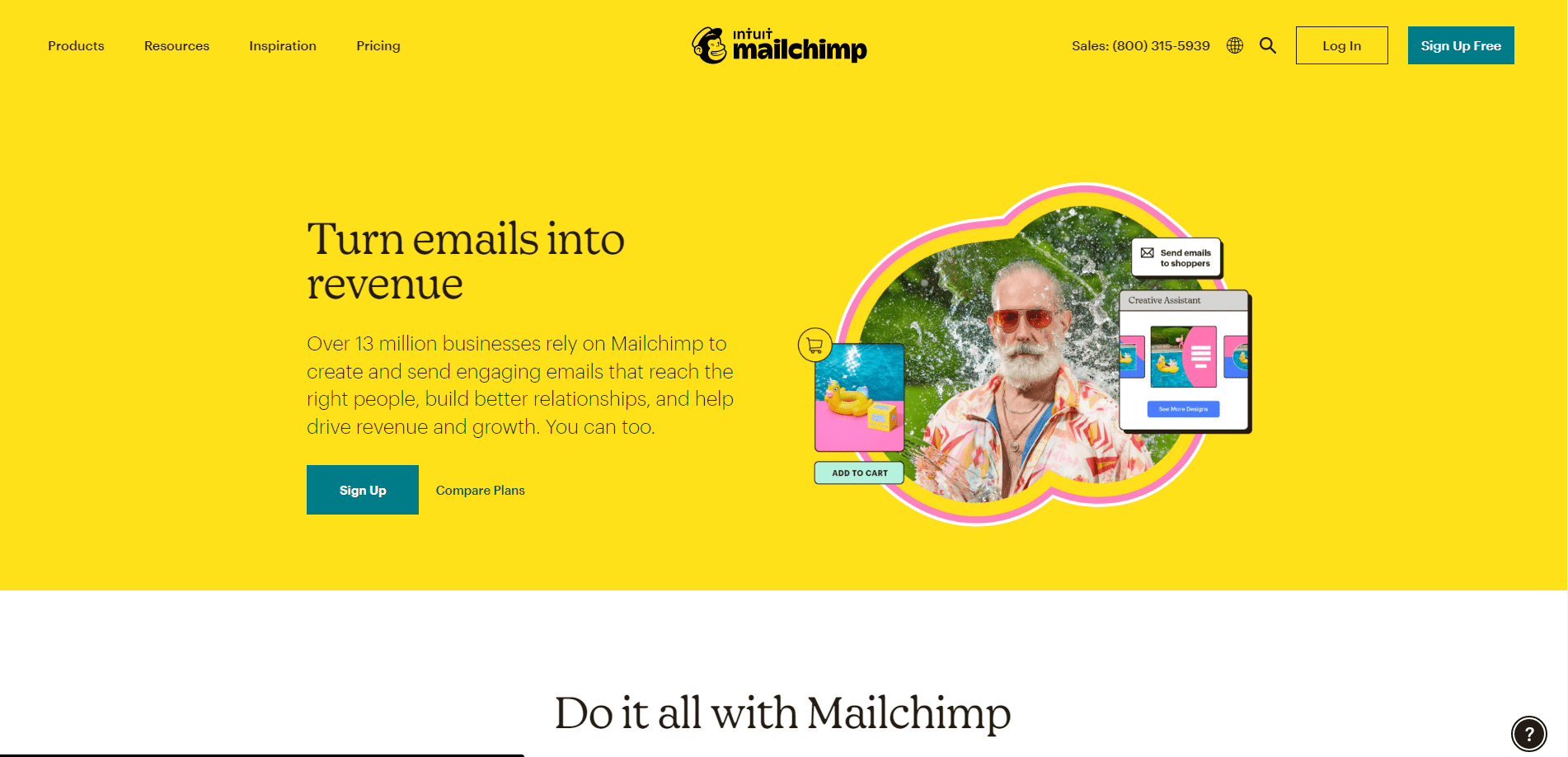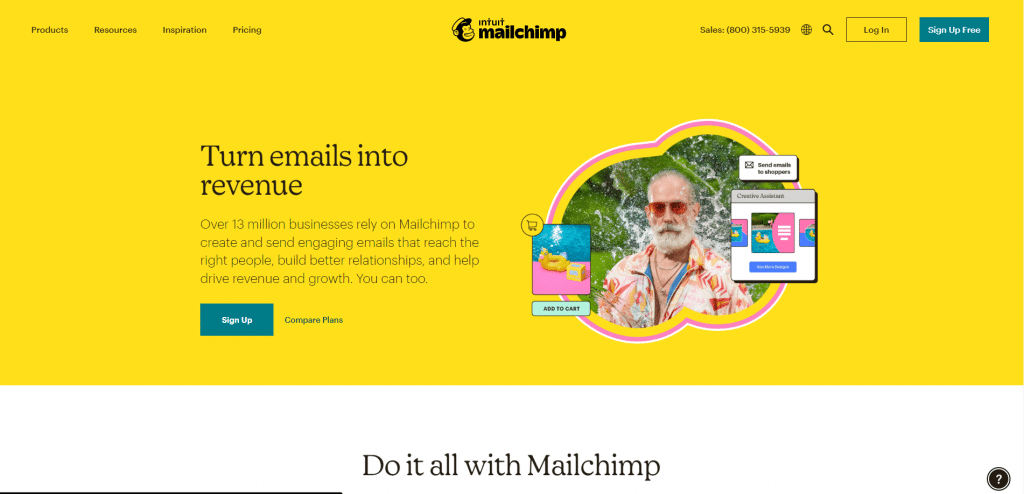 The main reason that makes MailChimp one of the most favorite among SuiteCRM users. It is due to its reliable marketing automation, Data protection, in-depth market analysis, deduplication of your data, automation of huge e-blast and multipurpose marketing campaigns.
It allows users to efficiently manage customer groups, lead divisions, custom forms and subscriber profiles with the help of the Integration of MailChimp with SuiteCRM.
MailChimp also assists users in designing email newsletters, sharing them on social media platforms, and keeping track of your performance. MailChimp has become the most recommended and most preferred software.
Marketo
Marketo is a SuiteCRM Email Integration that has been awarded the CRM market Leaders Award in 2011 and 2012, Marketo is known for introducing innovation in email marketing and drives quality email marketing at a faster pace.
Marketo allows users to observe and analyze email marketing campaigns at every stage and phase to give users deeper insight and better understanding.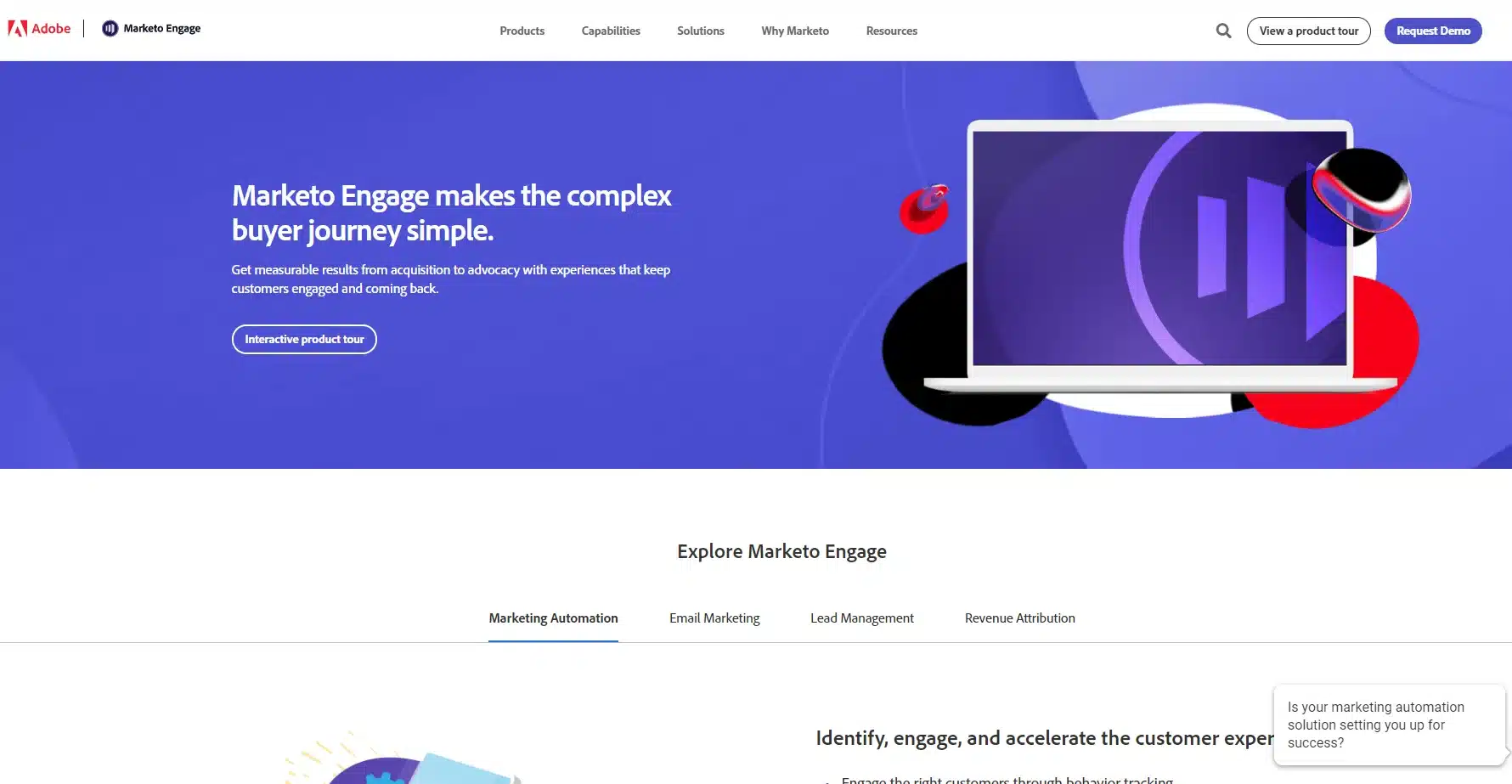 The most prominent features of Marketo are the options to format emails and spell checker for multiple languages. Integration of Marketo with SuiteCRM also improves sales by an efficient organization of various marketing processes and runs a campaign that creates the possibility for more confident leads.
SuiteCRM Drip Campaign
The next and the last Email Integration would be a Drip Campaign . As it has some outstanding features. Like if you have set your goal and want to engage with customers rapidly then Drip Campaign can raise your chance.
Also, no one is here who doesn't want to flaunt their business brand in the market so you have a better chance to do so after using this Campaign service for your business growth. Some of you have a priority to reach toward their leads and this is quite possible now so strive to work with Drip Campaign and get some more pieces of features that are really helpful for raising business productivity.
Outright Store has a Drip Campaign plugin where it can highlight some more advantages for your venture so you contact us and get use of our addon now.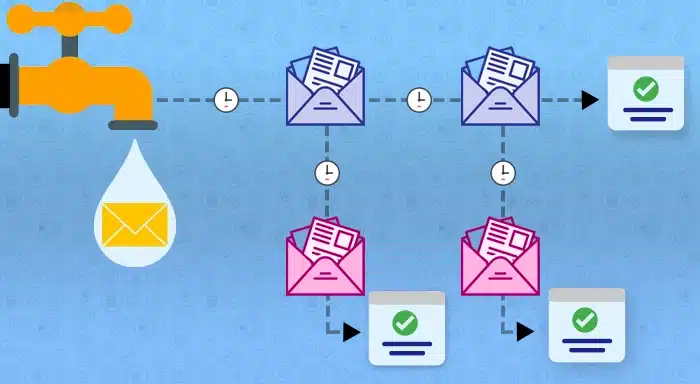 Some of the key features of Drip Campaign
Checking email status is now an easy job and you can track progress
Can assist you to break free from redundancy
It can easily target users with scheduled emails
In Conclusion
SuiteCRM Email Integration with any of these above-mentioned marketing solutions can help you build a more efficient and reliable email marketing. And inform you about your products and services. Outright Store team of SuiteCRM experts can help you in further building your brand image and increase your customer database.