This is something new for you. We already talked about the technologies and their key role of integration in the CRM business. Let's see the CRM power in the email service today. We are aware of one of the email services introduced by the tech-giant called Google where daily business of sending and receiving emails is 306.4 billion. Are you aware?
One more hint- the email service made the name in the market for itself and surprisingly, it replaced Yahoo. We guess now you got it. We are talking about "Gmail" which is such an outstanding platform for the business entrepreneur or for a normal person that they can't imagine their day ended without opening their Gmail account.
Admittedly, Google spent a huge amount to make it more fascinating. Now just imagine the functionalities of the CRM system you can strive for when operating Gmail. Is it possible? We have bundles of information to share about the Gmail CRM concept with you, so read out the whole article thoroughly.
What is Gmail CRM?
The term Gmail CRM means that it integrates and drops you to the inbox of Gmail where you can manage the business activity perfectly. In simple words, you can endeavor the CRM outstanding functionalities in your Gmail where it helps you to reduce the entire manual efforts and make your tedious task more interesting.
The key to focusing on the customers first can be achieved when Gmail integrates with the CRM system. Every modern business makes sure the CRM with Gmail sync should be done because this process is a plus point for managing your customer support. There is an abundance of CRM systems that may help you in this process. We will explore it later
Some eye-catching statistics of Gmail that will amaze you
We are talking about the Gmail service so it can be interesting to know about its unknown statistics. Allow us to empower you- one of the core stats of this email service is 306.4 billion emails sent or received on a daily basis (already told you above).
Around 61% of the users who are between 18 to 29 years old operate this platform, the Gmail platform supports 105 languages and the average Gmail user has 1.7 accounts. Shocking but the fact is 75% of the users open their Gmail account via a mobile device and the read rate of promotion email in this platform is 19.2%.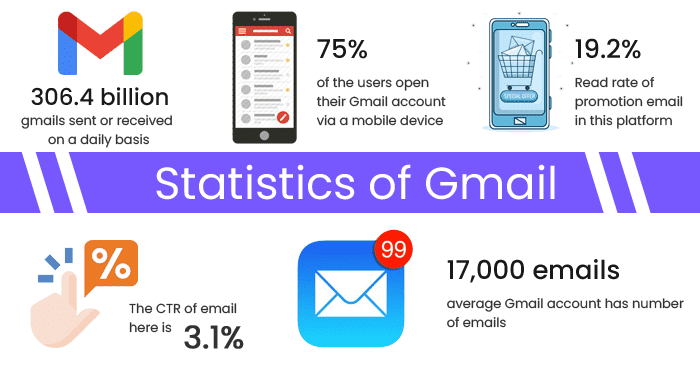 Want to know more about such interesting statistics? The CTR of email here is 3.1%, the emails with questions are 50% more likely to get open in Gmail and yes, the average Gmail account has 17,000 emails or more than that. Really beneficial!
Coming back to the point about Customer Relationship Management integration with the Gmail platform. What do you think about how CRM with Gmail syncing can be productive for you? Make sure to read the jotted points meticulously to get aware of it.
List of salient features of Gmail CRM of how it is beneficial
Your Business Team at one place only
Earlier no business team can complete the customization process if you are a standard Gmail user. Gmail integrates with the CRM now and the best part is your team can do the complete customization with full freedom. Not only the senior of your team has rights, but also you have a chance to import the existing business data into Gmail and can even export from Gmail to where they like.
Do you know what is the big advantage you are gaining? Everyone in your business team is in one place with shared access to tags and communication history. And can share the leads into an inbox. The Gmail G-suite has 2 billion monthly active users, there are around 1.5 billion Gmail users and the average age of Gmail users is 31.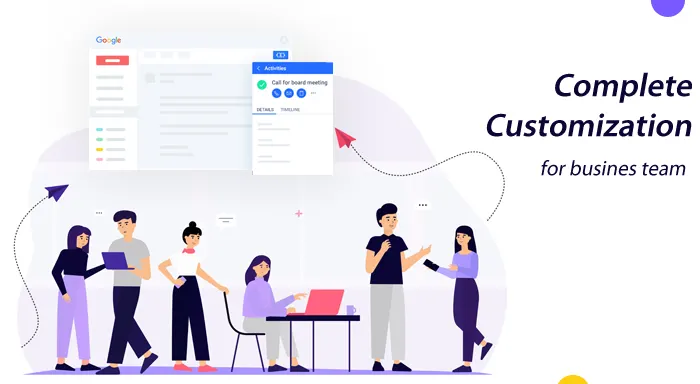 Are you aware of the Visualised pipeline functionality?
After reading out the headline above, the sales team surely gets to know what we are talking about. One of the easiest and effective features- visualized pipeline inside Gmail. Thanks to the fast-growing software of today's era called the CRM system which enables the sales team to make it more convenient. How?
After the process of Gmail CRM syncing, they help the user by introducing automated reports to know about their sales pipeline and you can check whether the user selected the track to reach their goal is correct or not. Furthermore, users can set the triggers for the notification reminder within Gmail. Two of the most significant functions you will get in CRM with Gmail integration: Automotive invoicing API and Email Campaign.
Sort out the big/small Queries of each customer
You have built-up your business and deals with plenty of customers all the time. But what we saw is many of the customers share their queries on social media, email, or via telephone. You should not be worried about where the customer will send your queries. We have absolutely a great solution for you and that is "Integrate CRM with Gmail". Why is it needed here?
You get humongous queries from your customer from different-different platforms as not a single platform is fixed. It's time to maintain a single centralized Gmail system. Here everyone can see those big queries regarding the customer and get aware of it.
This integration is worth it! Around 92% of US startups use Gmail accounts, the average worker gets 121 emails per day and every user gets 10 million spam emails and all blocked by Gmail Automated Machine learning.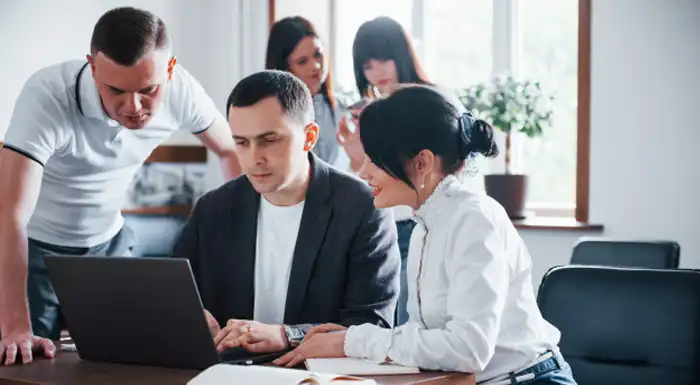 Why is it an opportunity for a Marketing team?
We understood above regarding the purpose of the sales and also regarding the customer basis. Now let's find out how the marketing team gets the stupendous achievement in business growth via the "Integrate CRM with Gmail" process.
This whole syncing process will work in the marketing department workflow where managing the work can never be challenging for them. A plus point for having Gmail CRM is to hone your goals of lead generation opportunity improvement. Ultimately, you will reach clearly onto your email marketing campaign.
Collaboration can be possible and sharing Gmail information via CRM can happen. Get the Automated reporting feature here to check what is working or what is not. You must strive for the extension called SuiteCRM Google Sign-in that may surely help you with its extra-advanced features.
Top exceptional Gmail CRM software 2020
It can be a question: which CRM tool can deliver the personalized service and has unprecedented features when integrated with Gmail? Don't miss this section because it will make you aware of the software of CRM systems. Let's dig in
NetHunt
This CRM software is fully integrated with Gmail and gives you functionalities such as Support, Task, Contacts, Pipeline, and much more
It is basically built around "Records" as it is a collection of emails and tasks and can present in customized groups and views.
The NetHunt software is beneficial for the Sales and Marketing organization
You can easily access to the Gmail dashboard inside your inbox
The mobile application is also available
Agile CRM
CRM with Gmail integration is possible and software like Agile CRM can do this where streamlines communication between CRM and Gmail inbox is valid
Access the contacts while using both systems can be possible
The top functionality is to add your own campaign and can remove the existing contacts from your previous campaign.
Get the 360-degree contact view to know to access easily
Contact campaign membership is possible when using Agile CRM software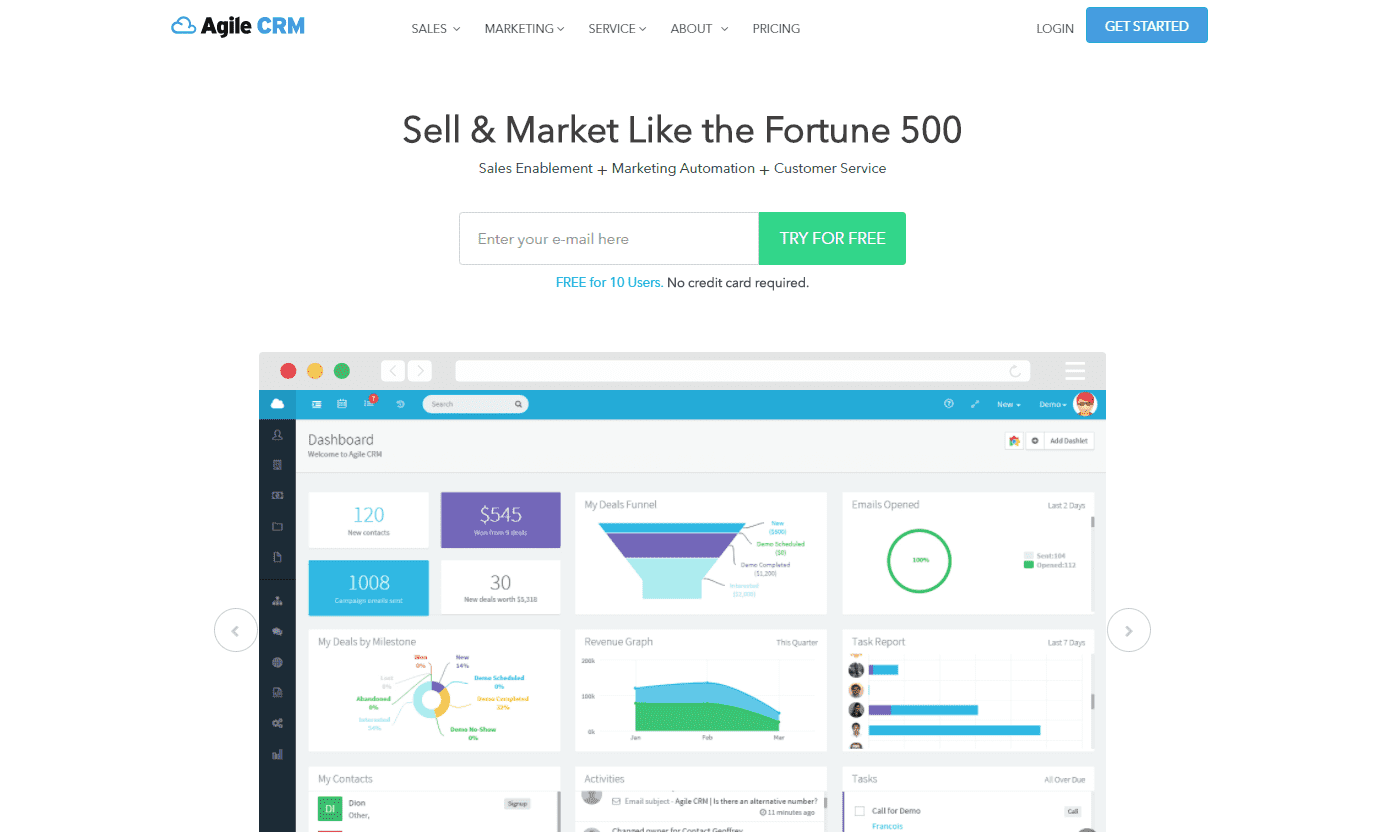 Copper
The process you do email tracking or call logs, you feel like you are using G Suite. The software like Copper is fully integrated with Gmail
Again the overview can easily be done of the contacts that you have
Copper software has advanced powerful AI capabilities which helps you to save your extra efforts and time
Recording of emails, calls, and events can be done automatically.
The software called Copper offers a 14 days free trial.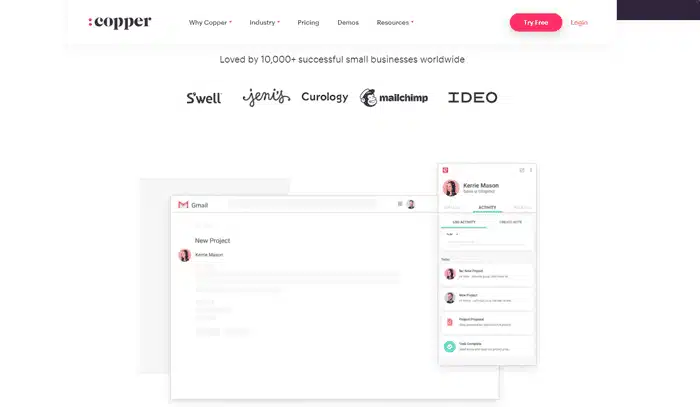 Nutshell
This Google CRM called Nutshell is simple and user-friendly that you don't need to get in touch with any IT Department
You can save emails and can integrate the Google calendar activities.
Check out which email you send to your employees, create the business task, write notes, etc
The software updates Google events with Nutshell activities.
No need to keep Nutshell in BCC as you can send messages directly from your Gmail account.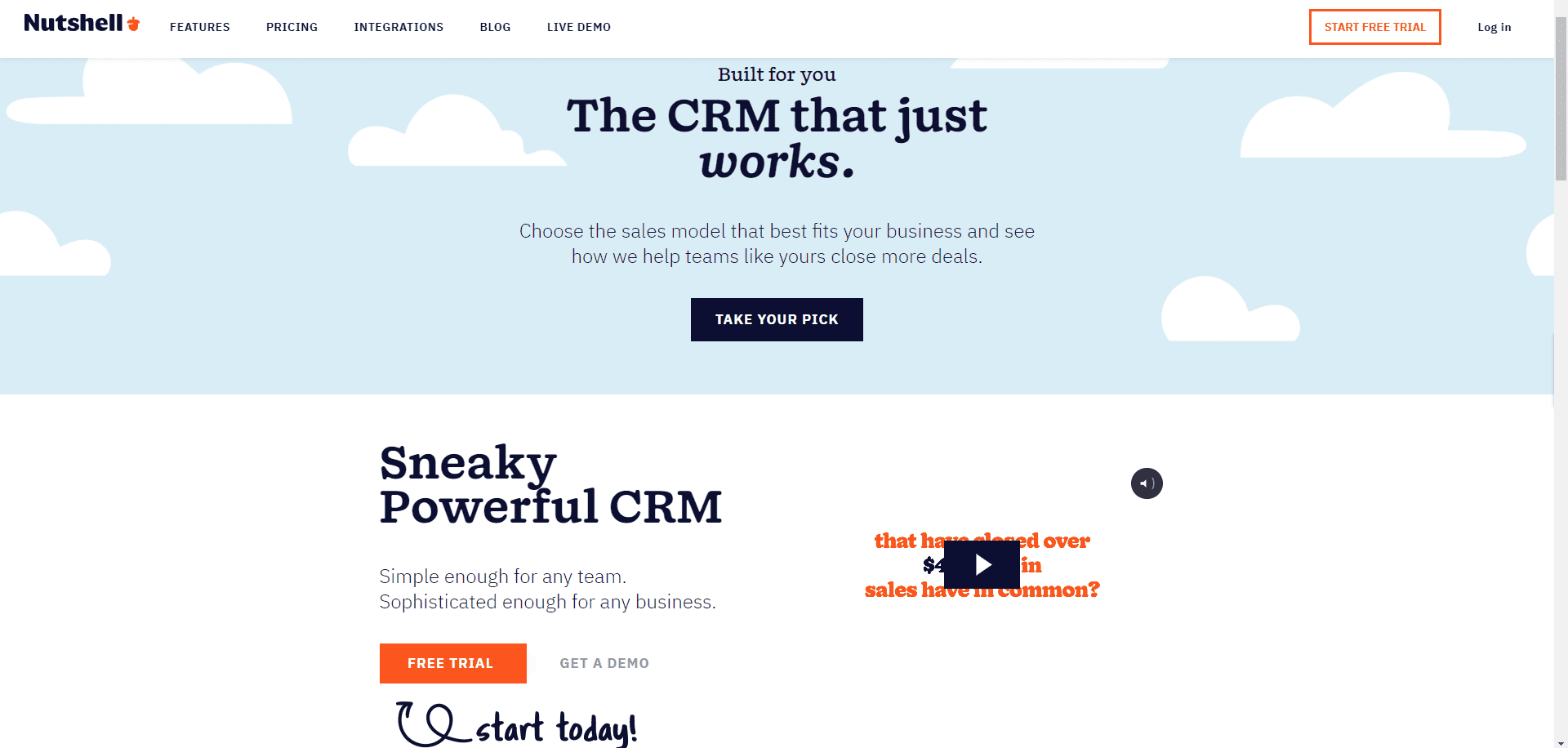 Final thoughts
What is CRM in Gmail? Sounds like bugbear as many thought that it must be a technical term but the reality is it is most important. Yes, it is for your business activity to do multiple tasks more quickly and enjoy plenty of features. Gmail integrates with the CRM to do the activities of sales and marketing business. They are the ones who need this integration process in both platforms to frees up their time and efforts. Benefits are ultimate as we read out above how it is beneficial for your customer support and how this Gmail CRM is a helping hand for your business team. Gmail Integration added five stars in CRM software. After reading out the benefits with some explanation, you will surely do this syncing process. Don't skip the last section that highlights which software of CRM you should use.