A Law firm without Customer Relationship Management is just like owning a car with no fuel. The expectation of the law industry is really high to save tons of time while doing activities with clients or managing the operations smoothly. But how can you expect all such ease when you are not aware of or not operating the "CRM system"?
There are only two requirements of the law sector- strive and keep the right software and to do the right process. If we say that one software is enough to complete this solution then we know you will go for that one. CRM is a robust tool to enrich your work experience.
Real-life scenario: To visualize the performance of your work, everyone has a basic requirement and that is to adapt an outstanding tool that is perfect to monitor the entire activity of your law business. Surprise to see most of you using the traditional software that is not so advanced for this time. You need remarkable software and here we present a CRM system that has the ability to track the entire activity such as how many clients got engaged last month, how many leads are in the pipeline, and much more. CRM for law firms is a complete overall solution to strengthen the areas where you need development the most.
Like what we understood in the CRM Banking sector or in the CRM Insurance industry, CRM once again proves that it is best and can help the Law firm to shine like the sun. We are excited to unlock the benefits of CRM for law firms. The article is going to be very informative so read out the content till the end.
Surprising benefits of CRM for law firms to enhance your experience
Have a look at the points given below and understand the significance of CRM for law sector. Let's make a fresh start
Strengthen your relationship with your clients
Is it your goal to maintain relationships with your clients? Mostly, it is the first priority because when you have clients then it means you are running your law sector smoothly without any hurdle. But that will be only possible when you strive for stellar software in your work activity because it gives you some advantages to manage your work.
CRM for law firms is dominant because it gives you some accurate features like Contact Database for storing the contact information of clients, Lead status tracking for monitoring the leads that are in the pipeline, and Reminder function to alert you for meeting with clients.
If you do all such processes then you are simply gaining the trust of your client and your goal to maintain the relationship can be achieved. Ultimately, you can keep their data safe by using the extension in your CRM called SuiteCRM Backup and Restore.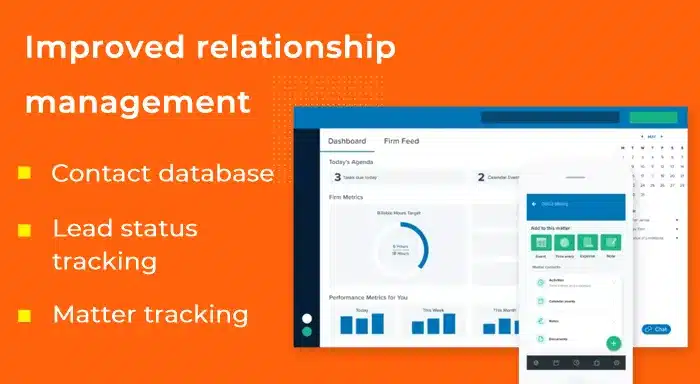 Communicate more easily with your clients via CRM
Do you know why sometimes communicating with clients is a daunting task? Perhaps you have numerous reasons, but let's just share the actual one and that is when you maintain every piece of data in numerous systems and even in Excel spreadsheets. It is not only an outdated idea that you are using but also can create the bewildering for you which no one likes.
Let's go with a shortcut method where communication with the clients can never be challenging for law firms. We are talking about Customer Relationship Management where it shows you a centralized database and provides a single view of entire customer data to minus your efforts.
You can check vital information like cases, appointments with clients, notes regarding clients, and much more. This is one of the crucial benefits of CRM for law firms where it's quite easy to access the information without opening another system. A big relief!
CRM for Law is worth it for tracking activities
Everyone has heard the new adage "CRM is the King" but it is important to know about the crucial benefits of it. We are highlighting the Law firms, so the next big advantage for you is it can monitor your work activity. Many of you have questions like how to know how many cases you managed last month, where the opportunities get identified, and also how many like your service and get engaged easily?
Like the Sales industry get aware of every information while using the CRM software. The same goes for the law sector where this system can track such activities that we mention in this paragraph. It can open up an image of what your business is actually doing and can do more accurate work like track budget in real-time, understanding the resource where it is productive, how many leads turn into loyal clients, track key metrics, etc.
If you have one more activity to upload documents and you need a great plugin to save your countless hours then you can choose SuiteCRM Document Bulk Uploader for your work which reduces your efforts and saves your quality of time.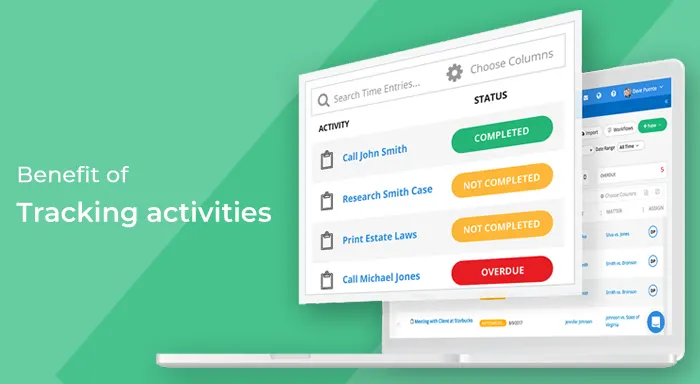 You always stay up-to-date because you have CRM
You have work experience so we are sure that you have various clients and you need to manage all of them together. Is it hectic sometimes because you have outdated software that has not such great functionality to manage the client's work simultaneously?
CRM software for Law firms is really a game-changing one because you are done with the duplicate data entry content, hidden information that is important for you, and also not updated with the latest information. Thanks to CRM for taking you out from such a situation and reducing your problems.
If you finally decide to run on the CRM track rather than going for any vintage tool then you can access real-time data, always be updated with the client's information to stop getting the confusion, latest interaction integrates with the records, and much more. We are sure that if you get such immense features from the CRM, you will pack your bags and start your journey with the CRM software first to smooth your work operation.
Best is to integrate the documents with the client's matter
Some ultimate benefits we just read out above and now let's just explore next. Most of you do not have a great understanding of the CRM tool, but it is really going to reinforce your business and complete your task promptly. There are some hidden benefits that you never know about CRM so we decide to unlock all those. Maybe it can assist the law industry.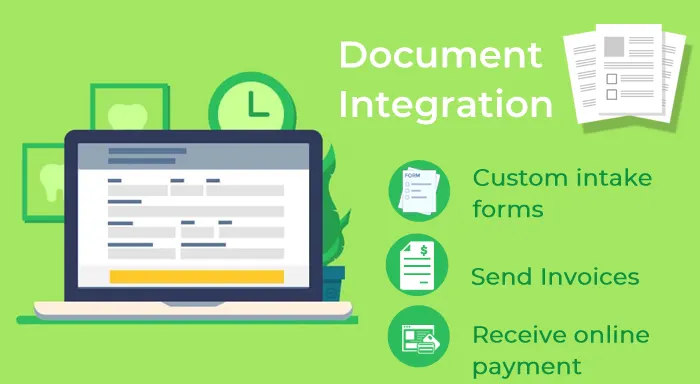 Every user can make and send the custom intake forms and even can send the invoices to their clients while taking the assistance of CRM software. Furthermore, you can generate fee agreements while using e-signature. And what's so wonderful about this superior system is you can receive the online payment here too. Sounds great!
Documents can easily get integrated with the client's matter so that you always stay up to date and if any changes are made, it will be updated to you and to your client. For your e-signature process, endeavor for SuiteCRM DocuSign extension which is compelling enough to tailor your needs.
Essential CRM software for Law firms that can help you
We have compiled a list of Law firm CRM tools that are unprecedented. Want to know what are those crucial softwares? Have a look
The most important CRM tool for the Law industry. It offers you the functions like custom fields, customer email for the purpose of a drip campaign, etc. The software is outstanding for handling your new and existing client with its latest features.
Are you in need to get the automated workflow for your business? You can endeavor this software for tasks, email, sending documents while taking the assistance of e-signature, etc.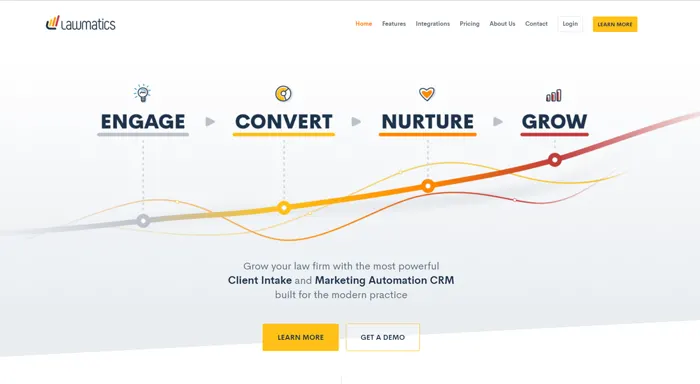 This software is a cloud-based CRM that is absolutely perfect for the law sector. It will share the functions like personalizing text messages, share the information with employees about the client's call, and much more. The artificial Intelligence concept is the plus point of this tool. Handle many other tasks to ease your efforts and easily enhance your work experience so go for it.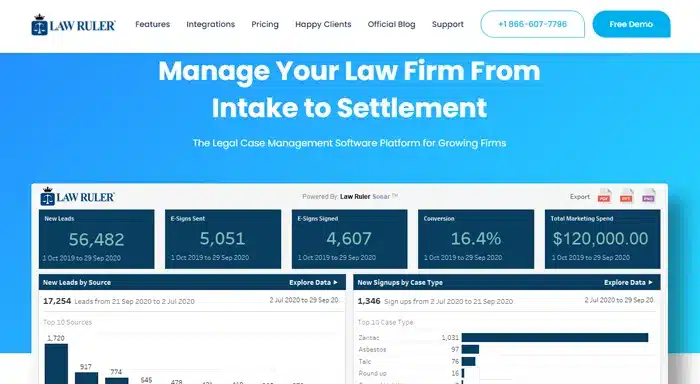 One more software we have of CRM and it is also regarding the law firms and the name is InterAction. It has some mind-blowing features like automatic data collection, email signature capture, etc. Also, it monitor the client touchpoint, contact management, and much more. These all functions are indeed to grow your law sector business more in the market without any difficulty. Generating leads is quite easy and managing the relationship with clients can be done when you have InterAction software.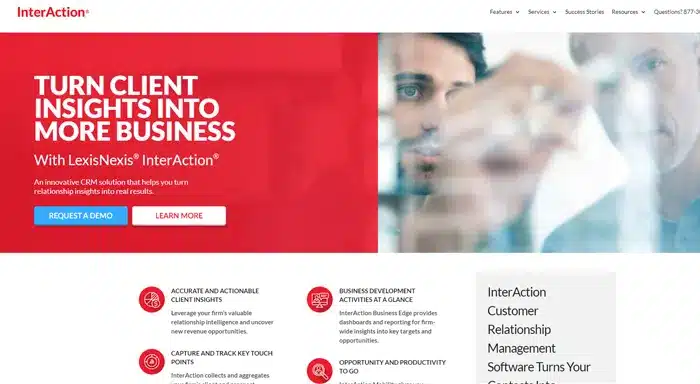 Final Note
We are happy to say that Customer Relationship Management is now a helping hand of every industry. If your motive is to get connected with the leads and complete essential tasks then CRM enables the businesses to do. Earlier we learned about the CRM importance in the Travel sector and also in the manufacturing industry. We decided to keep you updated and inform you regarding the law firms. Daily, they have to manage countless operations in their work. It's better for them to deal with the CRM system to get an abundance of facilities. CRM for law sector is also a helping hand that has everything that vintage software didn't. So, who is stopping the law industry to reinforce their business and achieve their goals now? Go for it while taking the assistance of CRM today.