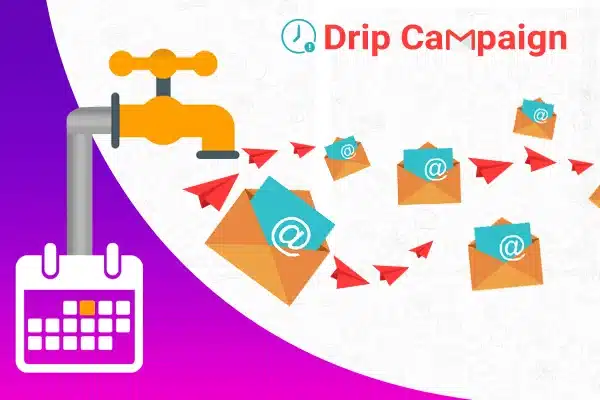 Email Drip Campaign
A more personlized campaign with different time intervals.
Get choices regularly and specific rules too.
Set different templates for different days.
Supported to All SuiteCRM Versions
Unlimited License for Single Domain & its Sub-domains

Lifetime Support

Unlimited User
Screenshots
---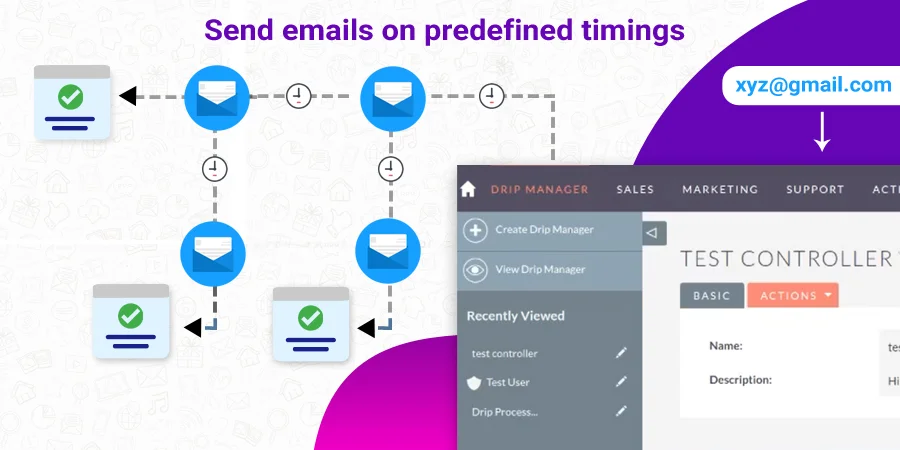 What is a Drip Campaign?
Drip campaign is quite popular and it can often be a bit difficult to use sometimes. However recently businesses have felt the need to further personalize their customer interaction and have better control over customer behavior.
Drip Campaigns will help you personalize your customer communication and help shape customer behavior in the future. It certainly helps to target customers with more personalized communication, create more prospects and get more sales.
Here are some key features of the Drip Campaign :
It observes and analyzes customer interaction and behavior
It helps you to break free from redundancy
It allows more personalized and tailored customer interaction
Target users with scheduled emails
Send emails on predefined timings
Separate communication patterns for new and existing users
Build unique and long lasting customer relationships
Check email status and track progress
AI debugger detects any error in SuiteCRM
Frequently Asked Questions
What is Drip Campaigns?
The best way to personalize customer communication with the assistance of Drip campaign that can help you to target all those customers that you expect. To get engaged with customers, drip campaign can help you all.
How a drip campaign helps the business to grow?
It's main objective is to target the customers with an scheduled email as it is a great way to grow up your organization. You can even track your progress about your work which shows signals that where your business stands.
How to create your email campaign in SuiteCRM?
If you are interested in creating email campaigns for your work in SuiteCRM software then Outright Store cna help you to know what to do for this task. Our team can assist you to share the best guidelines to follow.
Drip Campaign vs Regular Campaigns?
Drp campaign is sending an email based on customer behaviour, interest or even about browsing pattern whereas Regular campaign is sending an email to the customer irrespective of what they want to hear.
What are the features of SuiteCRM Email Drip Campaigns?
Some of the best and most advanced features of Drip campaign plugin is it assists you to break free from redundancy and also target users with scheduled emails. You can track your progress and check the email status as well.
Why does your business need this plugin?
For the marketing prospective, you need the plugins like Drip campaign for your venture where it helps you to get engaged with the customers swiftly. You get better control on customer behaviour when using this addon.
Does Drip Campaign work with SuiteCRM?
Outright Store is offering this extension called Drip campaign where it works with SuiteCRM only.
Industries where drip campaign is very handy?
If you want to know where this plugin Drip campaign works better then let us tell you that it is suitable for industries like Sales and Marketing or you can Travel industry too.
How much does Drip Campaign plugin cost?
If you want to know how much you have to pay for it then let us tell you that the cost of a Drip campaign is $199.
Video
---
Reviews
---
All Add-Ons are life time purchases, there are no recurring/hidden charges