When it's time to make a mission for business development then everybody starts pondering and Customer Relationship Management (CRM) strikes in their mind and they just invest there and start working. Nevertheless, most of the ventures also depend on the Cloud CRM so that's why today we are going to enlist some great free Cloud CRM softwares that you must be aware of.
What is Cloud CRM Software?
We don't know which name you know because it is also known as Software-as-a-service and also Web CRM as you say customer engagement platform is CRM but also you need to understand that this platform called Cloud CRM is also customer engagement which dovetails your business with customers easily. The role of this platform begins by managing the customer for your business to strengthen your relationship as it covers the lifecycle like ongoing inquiries, lead nurturing, conversion, contacts and much more.
Every small business operator must pay attention here as this platform is most suitable for you and is easy for you to work and more importantly Cloud CRM can satisfy your needs. Many of you have questions like for which device the Cloud CRM is suitable? Undoubtedly this platform is the most stellar that can be managed on any device whether you are using it on mobile phone or other systems. We have clearly mentioned some great benefits regarding Cloud CRM in our previous blog.
Well, if you understand in depth then why don't you keep yourself aware of some most essential or we can say most demanding free cloud CRM softwares? The blog is going to be very informative, so read out till the end.
Best Cloud CRM softwares for managing your business activities
Let's share the first free software of cloud CRM and the name is Composity which is well-known for the online business management software which entails CRM software, ERP software, e-commerce, etc. This is one of the Cloud CRM softwares where it offers you some of the great features like "Dashboard"- where you can manage all the business aspects and can monitor everything.
There is an option of "Account" where you are allowed to manage the accounts of every customer and even of your organization. Moreover, there is an option called "Invoices" where you can track the previous invoices, you can search invoices and create invoices. One more thing, there is also a payment facility where you can track received and transferred payments.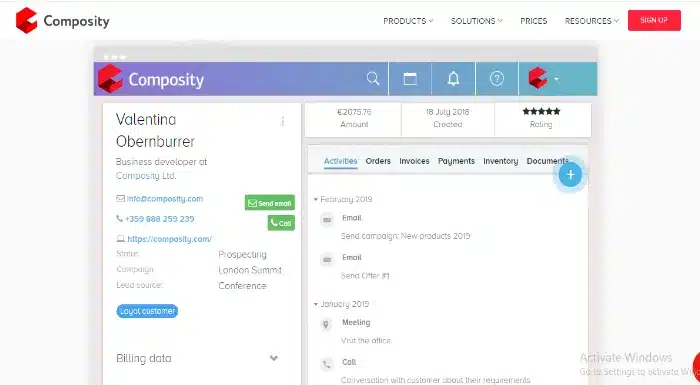 Moving on to the next free Cloud CRM software for your business enhancement and the name we would suggest you RAYNET CRM. Why? It is one of the most demanding because it can be managed in numerous operating systems.
Managing the CRM aspects can be challenging so this software enables you to manage reporting, deals, email analytics and much more for you. There is an option of "Deals" in this software which helps you to add deals and close deals. You have a chance to divide the deals too.
Next option this software is offering is "Contacts" where it's quite easy and simple to manage the contacts and track contact information. Next option we would like to highlight is "Activities" where just go for it to manage the calls, meetings, events, customer email, etc with the utmost ease.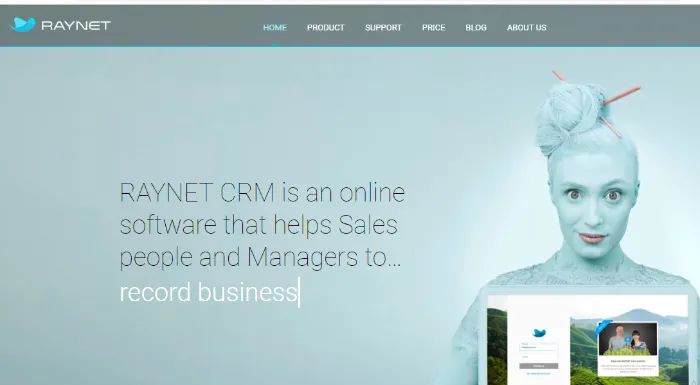 Next cloud based CRM software is Bitrix 24 where this free software is suitable for both the entrepreneur and the employee of your organization to manage the CRM aspects. The speciality of this software is it offers you chat and call features which are for communication purposes.
The first feature it is going to offer you is about the "Order" where you keep your eyeballs on the received order list, accepted orders, paid orders and much more. How about the "Task" option? Try to create and assign the task to your employees from there.
Next, we are going to uncover the feature "Sales Centre" where you just communicate with customers and swiftly get the payment via chats and SMS facility.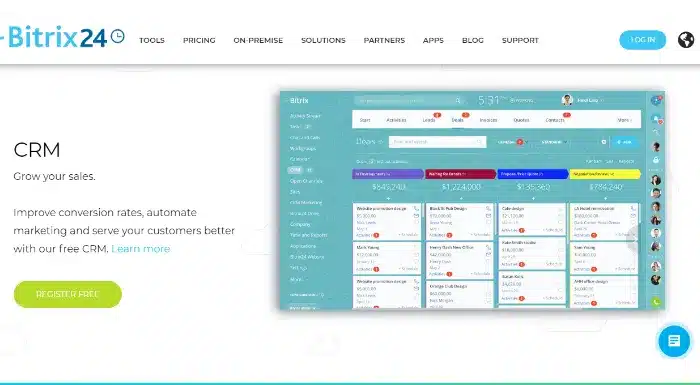 If you want to dovetail your business with the software that offers you some great modules like CRM, Google Maps and Messaging then just put hands on this Cloud CRM software called Corteza where it helps you to perform various CRM activities like you can say lead management, account management, campaign and there were many.
This software offers you the option of "Leads" where you can grab a chance to manage the leads and manage it properly. You can meet up with the option of "Contacts" where it enables you to manage customer contacts and employees of your business. Also, you can easily import and export your contacts.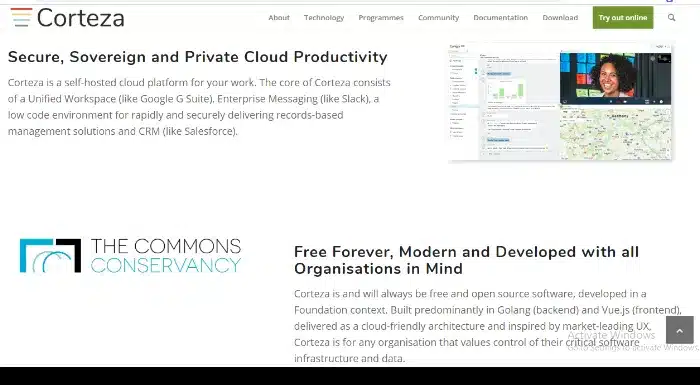 Well, mentioning some great cloud based CRM software, it's clear that any software can uplift your business and there is no feature involved that can halt your business regarding any activity. Let's talk about another exceptional free Cloud CRM software which is capable of running on various other systems and that is Odoo.
It has a feature called "Sales" where it's not so tricky to manage the leads, contact and management. Next feature it has "Reporting" which you will surely like that enables you to watch the statistics which present the opportunity, revenue expectation, days to assign, etc.
The software of Cloud-CRM is popular by the name "all in one" online business management software and the name is Prosoftly. This free cloud software is ready to offer you basic CRM, KPI and also Task management features to offer you a flawless experience. What about the options or more such features for your business activity development?
The first option it offers to you "Customers" where you can just write the name of that customer, job title, company, etc. Entering the details is an important activity. Next option we would like to highlight is "My Task" where it's perfect to note down your task and track the task for the future. Another option is "Contacts" where it helps you manage the contact information of customers and employees.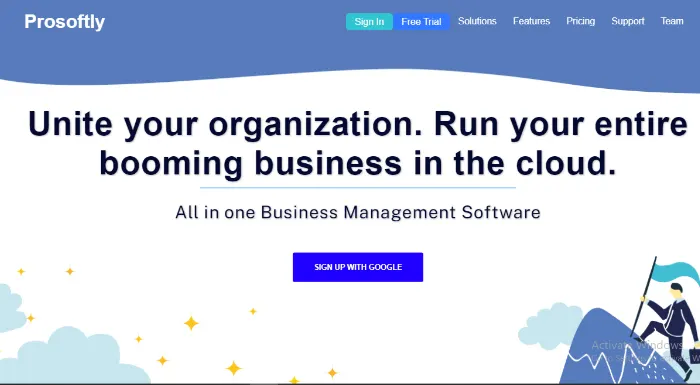 This software is not free Cloud CRM software but still, we believe that it's worth sharing about this for your business. The software has a speciality of customizable and is easy to use in activities of the business. The software is ready to offer you some great bundled advantages like Reporting and Dashboard, Sales CRM, Marketing, Contact Management, etc.
You also know the significance of Integration these days as we mentioned about SuiteCRM integration and also on Business Integration and you know the best part is this Cloud software called Maximizer also offers an Integration function. Furthermore, there are more such features like Customer service, Cloud and On-Premise CRM, onboarding and much more.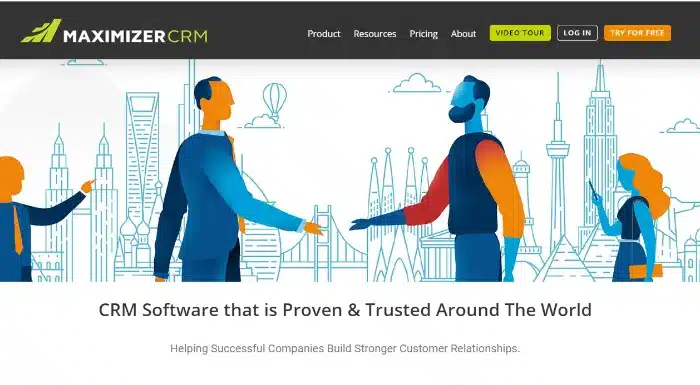 Track Results
The first choice of every industry for the work enhancement is Customer relationship Management system because they already know that this dominant software has such features that its competitors don't. It's hard to say No to CRM but these days we saw that businesses also depend on the Cloud CRM because it also enables you to manage the relationship with customers by offering advanced benefits. A business entrepreneur should set their mind and strive for this Web CRM and we believe that the time will come when you are in a hurry to put hands on cloud based CRM softwares, so we put a spotlight on top 7 software that gives you accurate results. Hope now your business reached a peak and you understand the significance of Cloud CRM software.