In today's time, entire business communication goes on via Email only. Email platform is considered to be the stellar communication platform which is flexible enough to talk to clients, remove global barriers and many such things. Every client finds that sharing a message via email is the holistic method to maintain good communication and relationship with customers. And, one of the best part is getting humongous emails you can generate leads for your business. Generating leads is the top priority of many organizations, so email is the right choice to parse the leads for business activities.
Email to Anything: Worth to parse more leads for business work
Most of the CRM business has dovetailed with email as their entire work process comes via email only. You expected your important data comes from email and if you fulfill the task then you can generate leads step by step. For achieving this goal we have an extension for you called Email to Lead. We present this extension which can capture your entire emails from the incoming mailbox and later on convert that data into actionable data.
Let's understand this with an example
Suppose a venture receives bulk of emails daily. It will be quite difficult to manage it in a proper format and send it one by one to your team members. Well, using our plugin can be very helpful to generate leads or assign tasks easily.
We agree with this, data can be entered in different modules but it will take too much time and your efforts. Our plugin is best by creating records in multiple modules. All this process can be done via automation and of course, it saves your precious time and efforts. If you want stellar productivity of your organization then SuiteCRM Email to Lead is the right choice here. Let's understand now some features that how this addon can assist you in your business.
Features of SuiteCRM Email to Lead
The first feature is it helps for creating records automatically. Our plugin is ready to assist you to create the records simply by inbound emails for your SuiteCRM. And these records can be created in any target module as well.
It's easy to find relevant data of your customer's as CRM can parse the email description. Emails are received one by one and there is no such complex process for CRM to capture the data just to fill the text body. In-short, our plugin can map your field with a predefined token and you can see that all fields can be selected.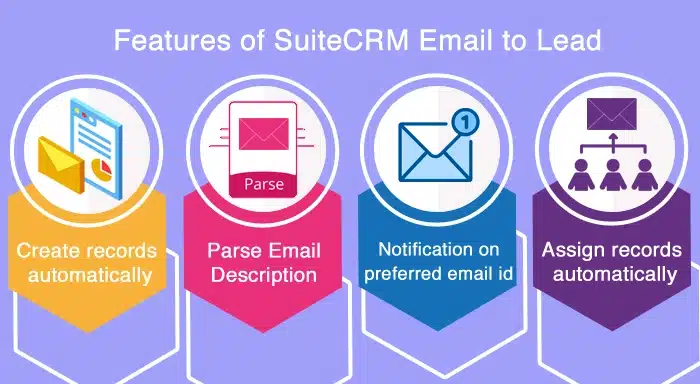 Next feature is about the notification that you will receive it on the email ID of your preference.
Furthermore, you have some new records and you want to assign them rapidly then the feature of this addon is to assign the records to your team members. The process of assigning tasks can be done automatically regarding preferences.
List of some lead generation tools to achieve goals
Generating leads is not so easy as it requires some exceptional tools that can assist you in the entire business activity process. We just jot down some tools, so choose which one you like given below-
The tool RafflePress can work in Mobile, tablet and even desktop where you can work promptly.
You can grow your CRM business more with the social channels like Facebook or Twitter.
It's easy to capture the visitor's attention when a tool like RafflePress is here.
This most effective tool can grow your email list as you are able to integrate it with email marketing services.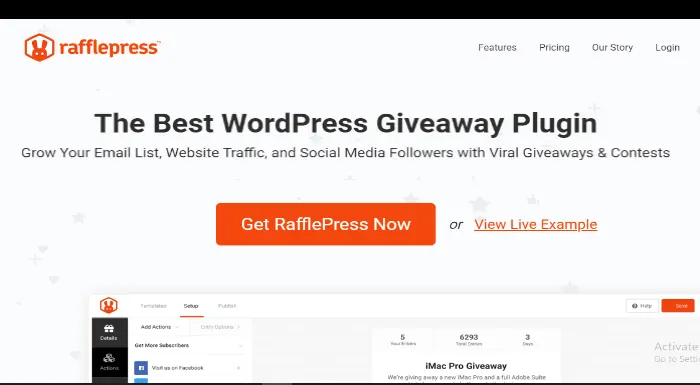 This powerful tool assists to turn customers to advocates as a great method to parse more leads for business.
The tool always keeps you away from fraud and protects you and also shares a service of On-Branding.
The tool is best for easy implementation and yes, built-in advocate segment.
You can capture the customer who can assist you to take you towards the market in a positive manner.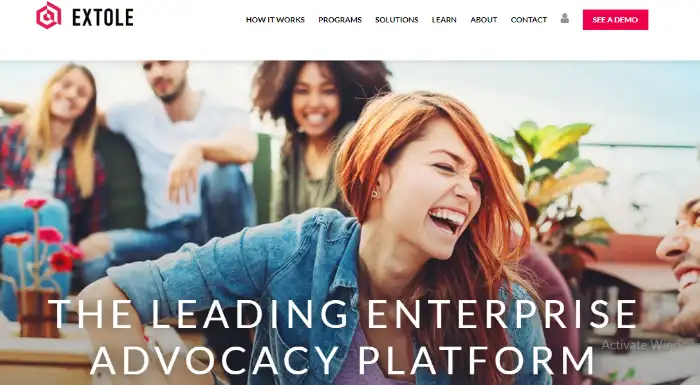 Creating Pool and survey is a better job and possible now by using WPForms tool.
The tool is best known for drag and drop form builder where also payment facility is available.
WPForms is best to create the templates and also offer spam protection to users.
There is a facility of smart workflow where no such complex process you will meet up.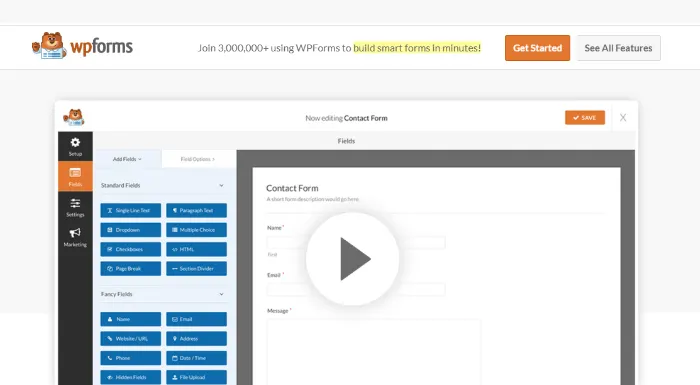 The best way to connect with numerous business services together is by using the Zapier tool.

Moreover, it's easy to integrate with lead generation software, thanks to Zapier.

Regarding the integration, "option monster lead trigger" assists you for connecting.

You can pass information between your apps with workflows.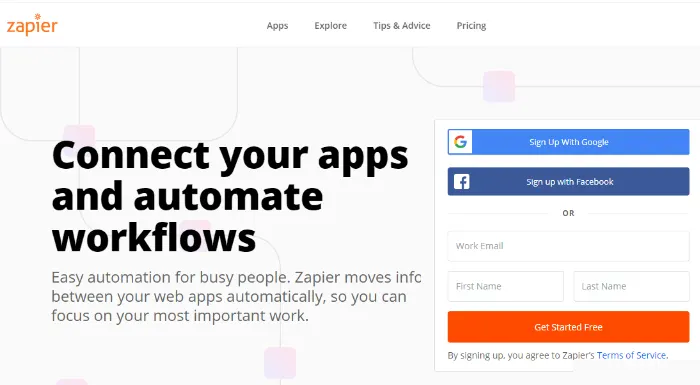 The key role of this marketing automation software is to join email marketing service just with SMS Messages.
Regarding creating highly engaging emails, there is an option of drag and drop builder.
Can make the engaging email campaign for your daily business activities.
You can capture the whole reports of your contacts like geographical reporting, contact click etc.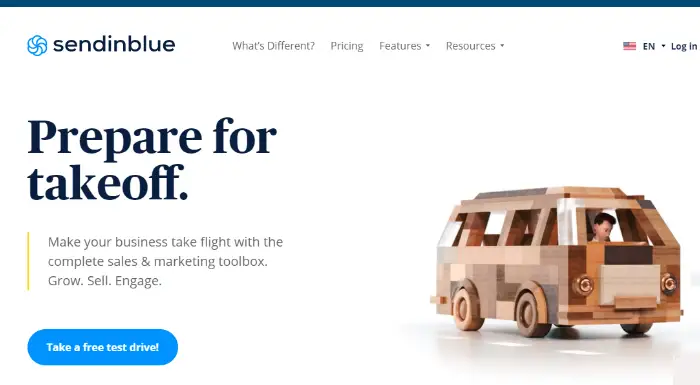 Concluding Note:
Your entire work process depends on email nowadays, so we are sure that the extension Email to anything can be very helpful for your day to day business activities. Your expectation is to raise your business productivity and revenue than the Email to Lead extension can play a role of assistance regarding this task. To grab more information, we highlighted some features of it where you can judge on which task the plugin is suitable.
You can also watch a video tutorial here:-