Customer Relationship Management (CRM) is omnipresent in every business as everyone believes that it's important to dovetail business with this system for business growth. This is genuine that if the software has such great popularity then, of course, it's quite easy to spread the myths. So to avoid the misunderstanding and to know the CRM myths, you have landed in the right place because we will share about that.
Most of the businesses consider this system a single solution as CRM software is the one that can take your business to the new height of success. You wouldn't believe it but the actual fact is this software improves 74% of the customer relationship, 50% of business productivity will boost up and if talk about sales activities then 87% of business will uplift promptly. You can also strive for Mobile CRM where 61% of companies believe that it will be impactful, 81% of marketers operate this system from various devices, 73% of business efficiency will improve when you are using CRM from mobile and if mention work activity then 48% CRM users work from their smartphones.
Majority of answers would be "YES" for CRM if we raise a question about which software nowadays is best suitable for your sales business. The one who failed to use this software properly shared the myth and most of the startups who are a novice in this business believe in those myths and that's why they put hands on other outdated tools which is an absolutely wrong decision. Today we are going to expound you regarding CRM myths facts where it clears all your misunderstandings. Just stick to this article
List of top CRM myths that are not true
You have to pay a huge amount for the CRM software
At present, every software is not cheaper because it is offering you some advanced functionality to tailor your needs. And we will not hide from you about the CRM that it was expensive earlier as it's hard for the small businesses to purchase it for their work activity. License cost, implementation, hardware, etc were expensive earlier but not today. What is the truth?
The truth is now the software is not so expensive. Anyone can put hands on this system if you have $0 in your pocket. Unfortunately, this CRM myth of spending a huge amount has spread everywhere and users believe that it is not in their budget. You can delve deeper into the concept of CRM where many softwares of CRM are offering free plans and affordable price structure too.
CRM software is suitable for only big organizations
Are you still running your business with this mindset that a CRM system is only applicable to the large venture's who are running their business in a different environment? This is one of the CRM myths facts where everyone believes and never goes for this software forever. We agree with you that in the 90s era, the software was not so cheap as it was expensive and suitable for big businesses only.
What is the truth now? We already told you above that now the software has affordable plans and the best part is any type of business can adapt this system to boost up their business activities. Make sure not to think that you are not supposed to purchase this software.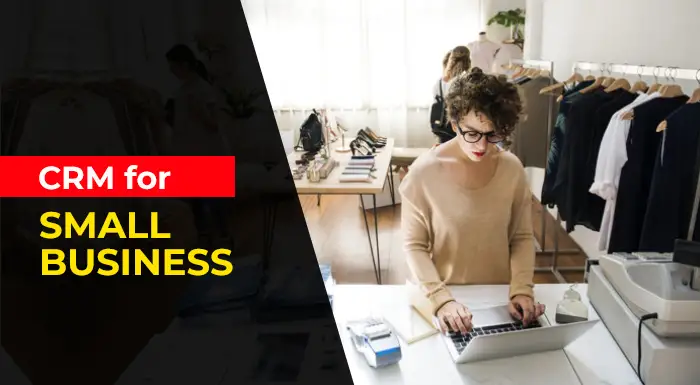 CRM software is hard to integrate with other platforms
We don't know why users still kept this myth in their mind because it is not true. Let us inform you here that CRM earlier was too difficult to integrate with other platforms because of no open APIs issue and even native integration with the application. This is the situation earlier, so do you want to know the real truth now?
With the everywhere, it's not so daunting task to integrate with other systems as you already know the significance of Integration regarding Business Integration and Digital Marketing integration with CRM we told you in our previous blog. You will like the feature of 360-degree view and check out every activity going on in your business. Big deal! Integration now makes it easier for the CRM user to work more quickly.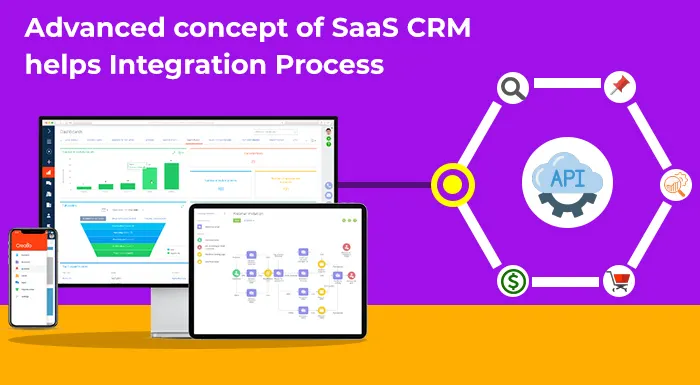 You are not supposed to migrate data from CRM
You are running a business so that means you can face any kind of situation regarding your activity. Suppose a situation like you have to migrate some of your customer's data at any cost to other systems due to whatever the issue. The statement we heard that CRM is not able to handle this task and you can't migrate your data due to any reason.
Above we wrote the CRM Myth and now the reality is Data migration from CRM is simple, free and will be done swiftly as you can read out about SugarCRM Data Migration content separately. You have to show zero percent efforts regarding that as it will be done perfectly without any data loss. Additionally, the CRM system also helps you by providing you with the report of migration of data so that you get to know what current data is present in your system.
Using CRM means showing manual efforts a lot
Let's move and understand the next CRM myths that should die as soon as possible. We believe that if you have software in your business then, of course, some manual efforts you need to show like entering data in your software like CRM but that doesn't mean that all the time you have to do that process.
The myth is you have to do all the process by yourself of updating manual data entry. What is the truth then? CRM software also has automation functionality as you already understood the automation term in our marketing blog. When automation is there, you save your countless hours in CRM like updating customer information, sending emails to leads, maintaining sales reports and much more. Just come out from these CRM myths and understand the reality of what the current situation is.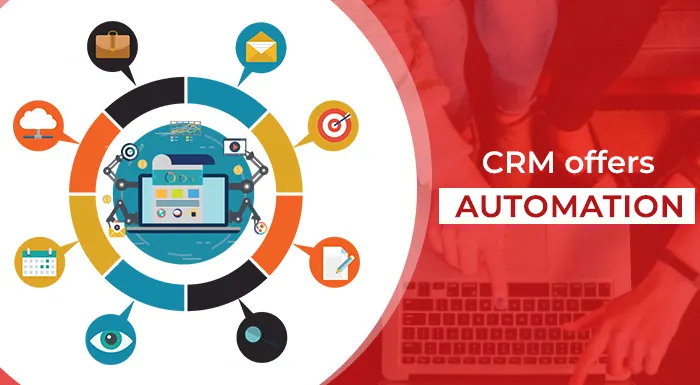 Long term contracts when dealing with CRM
It is an actual fact that in the past, the situation was everyone had to take the long term contracts from the CRM vendors and they can't switch for other systems. And the reason- they already invested their bundles of money on that software. This is one of the CRM myths facts which of course, everyone believes today. Do you want to know what the real story currently is?
The CRM today has affordable pricing plans and more importantly, you can go for a "pay—as-you-go" plan today where you just have to pay a license fee per month. No need to entail long term contracts for your business with the CRM. Moreover, going for a per month plan you can update plans in between at any time.
Only Sales type businesses should adopt the CRM
We already shared the statistics above regarding the CRM for sales business as 65% of sales quotes hike up when you operate this software, 24% of sales representatives are able to get the better result via sales quote from mobile access when using CRM, etc. Do you think that after having such good statistics, this software is only for the Sales type organization?
Just burn this idea because CRM is not just for this business. You need to change your mindset and start believing that the software is an accurate choice for business activities like marketing, support, business owners, etc. CRM is a versatile software and is suitable for many departments so don't just ignore this system like it's just made for sales business that's it.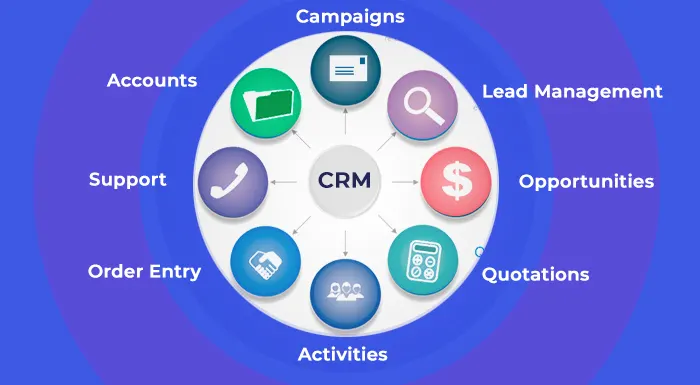 This software is complex to understand
How can you get stuck when you hear that CRM is complex to understand and difficult to manage in the present and future? You understood in-depth about the benefits of CRM then do you think that this software creates any hassle and makes your work activities tedious one. Let us inform you about the next CRM myths facts which every business believes.
We agree here that earlier the situation was extensive training to understand this tool and the IT department should be there to solve the technical issues. Now, what is the truth and what is the current situation? Keep your eyeballs here as now the exceptional CRM of current time has changed and is now easy to use and can integrate with any platform. CRM operators also offer customer support where no need to get connected with the IT department of any business.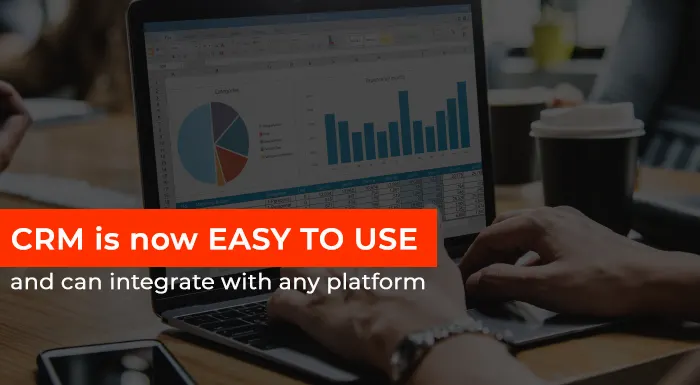 Storing the contact information is the only job
This is so good to hear that you have a system which can keep your contact information in a safe zone. Storing such crucial information is everyone's priority as you can also use the extension like SuiteCRM Database backup and restore for saving information. But how can you just set your mind that the CRM software can save contact information and this is the only job of this system?
One of the CRM myths which we want should die soon. Let's clear your doubt here that it can play a key role for your business regarding some stellar activities like email integration, integration of social media, mobile accessibility, monitoring customer's interaction, customizable reporting and much more.
Every software of CRM is similar to each other
How many of you are still going with this fact that the software that Customer relationship Management has, all offer the same functions for your business? Do you think that this is a CRM myth? Yes, it is because the situation is if a marketer doesn't get the best positive result from their business then they start pondering that every software of CRM is the same and fulfill the same needs.
Let's correct you here that if you don't get the result like you expected that doesn't mean you never ever win the race against your competitors. There are numerous of softwares of CRM that has different-different functionality for your business enhancement. Not even 1 or 2 software offers the same feature.
If you didn't get the result that you expected then you have a great chance to adopt the next software to fulfill your needs. You can get connected with the softwares like SuiteCRM, SugarCRM, Zoho CRM, Salesforce, Pipeliner, etc.
A final account
When we heard that software which is 65% easy to use, 27% of schedule management will improve, labour cost will reduce around 40% then we don't search more and start working on that software. Above we have shared the statistics of Customer Relationship Management that open up a great path for the businesses where they can run with their competitors and no doubt can win the race. But what to do with these CRM myths facts that keep the actual users aside and they go for other vintage software and fail to be successful in the market. We have shared above top 10 CRM myths that are creating misunderstanding in the present time. We have shared with you where you never face the bewildering situation again. Your CRM and your business will run simultaneously if you understand the myths above and will aware others users more.