CRM (Customer Relationship Management) Software is an integral need of almost all businesses today. It can automate many tasks of sales, marketing, customer service, and other operation tasks. It helps businesses a lot by managing customer-related activities, automation of many tasks, analytics, and integration with other software platforms and tools. Similarly, CRM for architecture firms can also do a ton of enhancements. It can be extremely helpful in project management like keeping track of different projects and deadlines. It can collect and store data; every employee can access it anywhere and anytime. Plus automation is the biggest time saver. Also, the customizable tools of the CRM can help architectural firms to have everything according to their requirements and preferences.
Benefits of CRM for Architecture Firms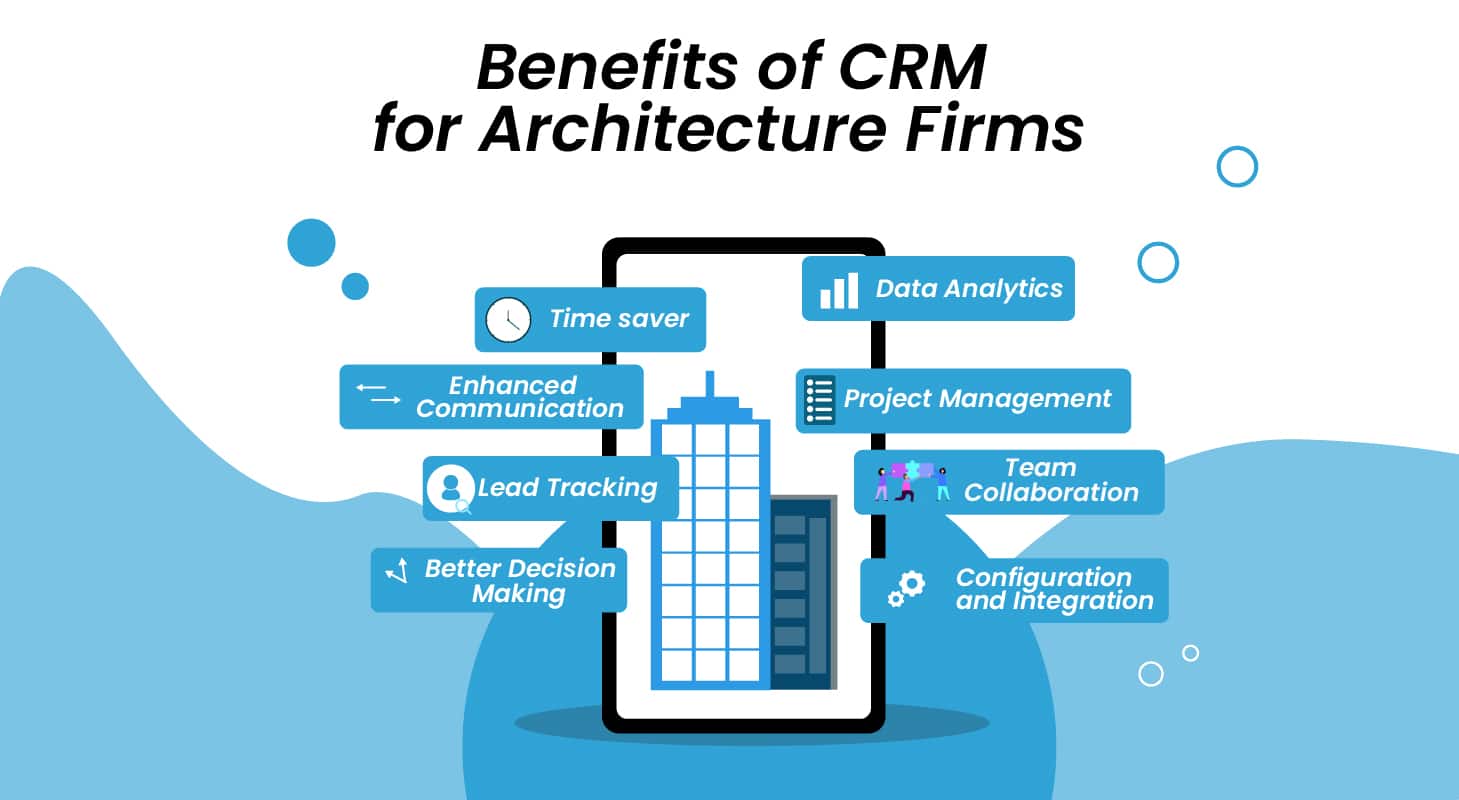 Time saver- CRM software saves a lot of time for any business. It automates many tasks which helps the employees to concentrate more on other productive activities. It reduces their workload and stress. Many manual tasks are automated by CRM which removes the requirement of employees for many tasks. This saves a lot of money for the organization and gives a boost to revenues.
Project Management- With this CRM tool, architectural firms can better plan and manage their projects. It also keeps track of your projects from start to end. You can assign tasks, organize subcontractor portals, set deadlines, and easily share progress with clients.
Lead Tracking- CRM increases the tracking of leads and customer information and lead generation. It helps you in identifying the most qualified leads. It also analyzes the customers' data and you can look at the areas where you will find more leads.
Team Collaboration- By using CRM software your team will stay updated with all the latest information and activities. You can share client information, assign tasks, and keep everyone on the same page.
Data Analytics- With CRM software you can measure metrics like the number of leads generated, and closed deals, and identify trends to make better marketing decisions. It also gives you an insight into customers' and leads behaviors and activities.
Better Decision Making- CRM provides you with an overview of different projects and gives analytics of various marketing campaigns. This helps your team a lot in making better decisions. Their decisions are based more based on the facts rather than just their personal opinions. This increases the chances of the success of your projects.
Enhanced Communication- Communication is the most integral aspect of any business. In the architecture industry, most people don't communicate directly with each other. CRM keeps all the project information and it can be accessible by all the team members. This also reduces the chances of miscommunication. It also makes communication with your clients faster and easier as communication is based more on facts. This enhances your relationship with your clients.
Configuration and Integration- the configuration and integration of most CRMs are very easy and all of them have installation guides. CRMs can also integrate with other software tools and platforms.
Best CRM for Architecture Firms
Here, we have listed some of the best CRM for architecture firms. You'll find out the features and pricing for each CRM. Based on these facts you can decide which one to choose for your business.
Salesforce CRM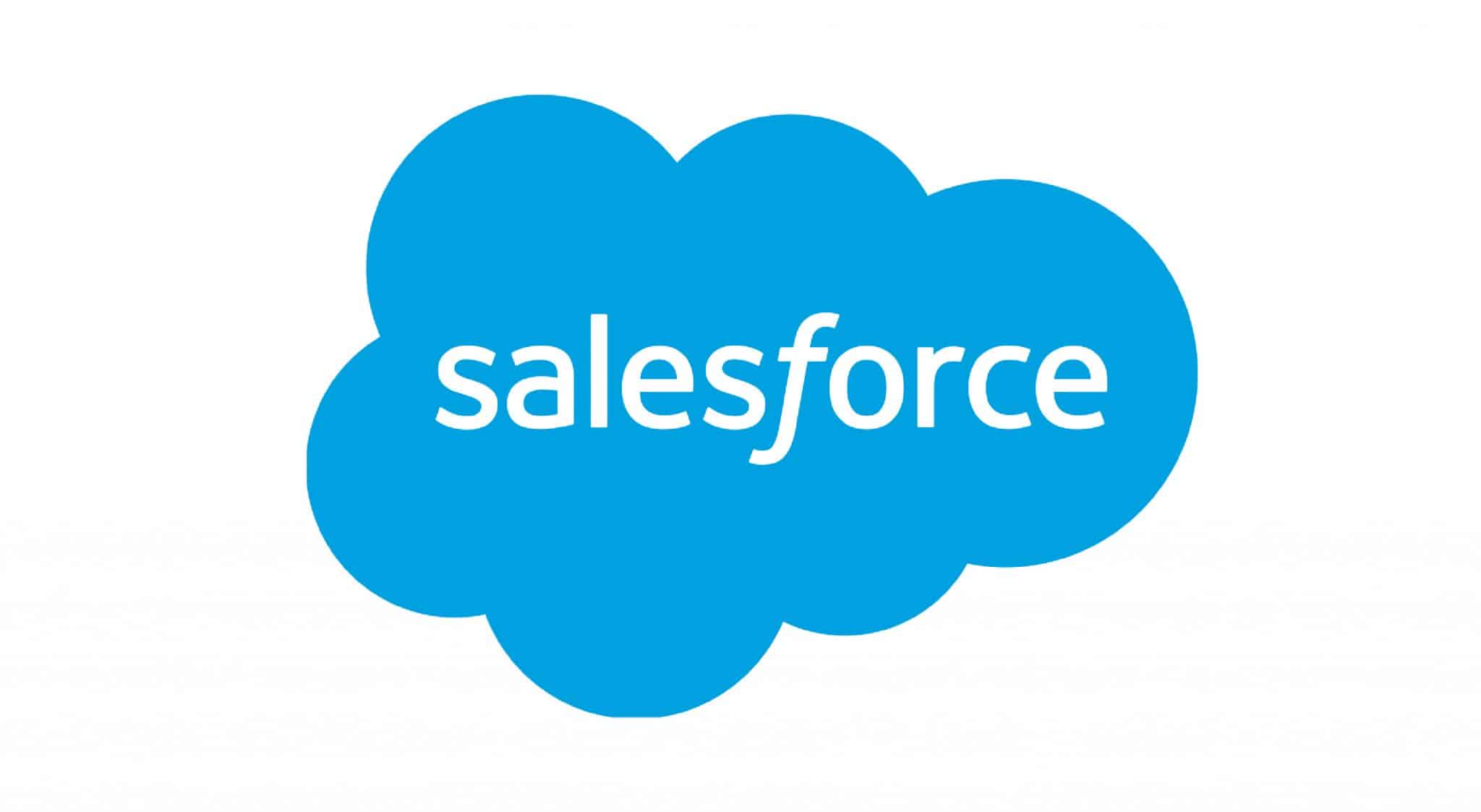 This is one of the most renowned and used cloud-based CRM. It is ideal for almost all types of businesses. It is the most highly customizable CRM and all its tools are extremely flexible making it one of the best CRM for architecture firms. The best thing about this platform is that it's very easy to navigate its various features only by clicking.
Features
It provides a 360-degree view of customer data. You can get real-time information about your customers and leads at different stages of their sales cycle.
It automates many everyday repetitive monotonous tasks.
You can share files and documents with other platforms through its dashboard.
It can also integrate with other platforms like Slack from where you can connect to your customers and clients.
It has a live chatbot.
It has a knowledge forum that has blogs to help customers to get knowledge of the topic they want and also find answers if they are looking for something.
You can track the activities of your employees, the status of their projects, and the steps they need to follow to complete the tasks.
Pricing
Salesforce has three plans for architecture and those are Manufacturing Cloud Sales, Manufacturing Cloud Service, and Manufacturing Cloud Sales and Service.
Manufacturing Cloud Sales Plan – It has features of sales cloud functionality, manufacturing data model, sales agreements, enterprise account forecasting, etc. Its paid subscription starts at $225 per month.
Manufacturing Cloud Service Plan – It has additional features of digital process automation, service cloud, service forecasting framework, etc. Its paid subscription starts at $225 per month.
Manufacturing Cloud Sales and Service Plan – It has additional features of rebate management and embedded analytics. Its paid subscription starts at $250 per month.
HubSpot CRM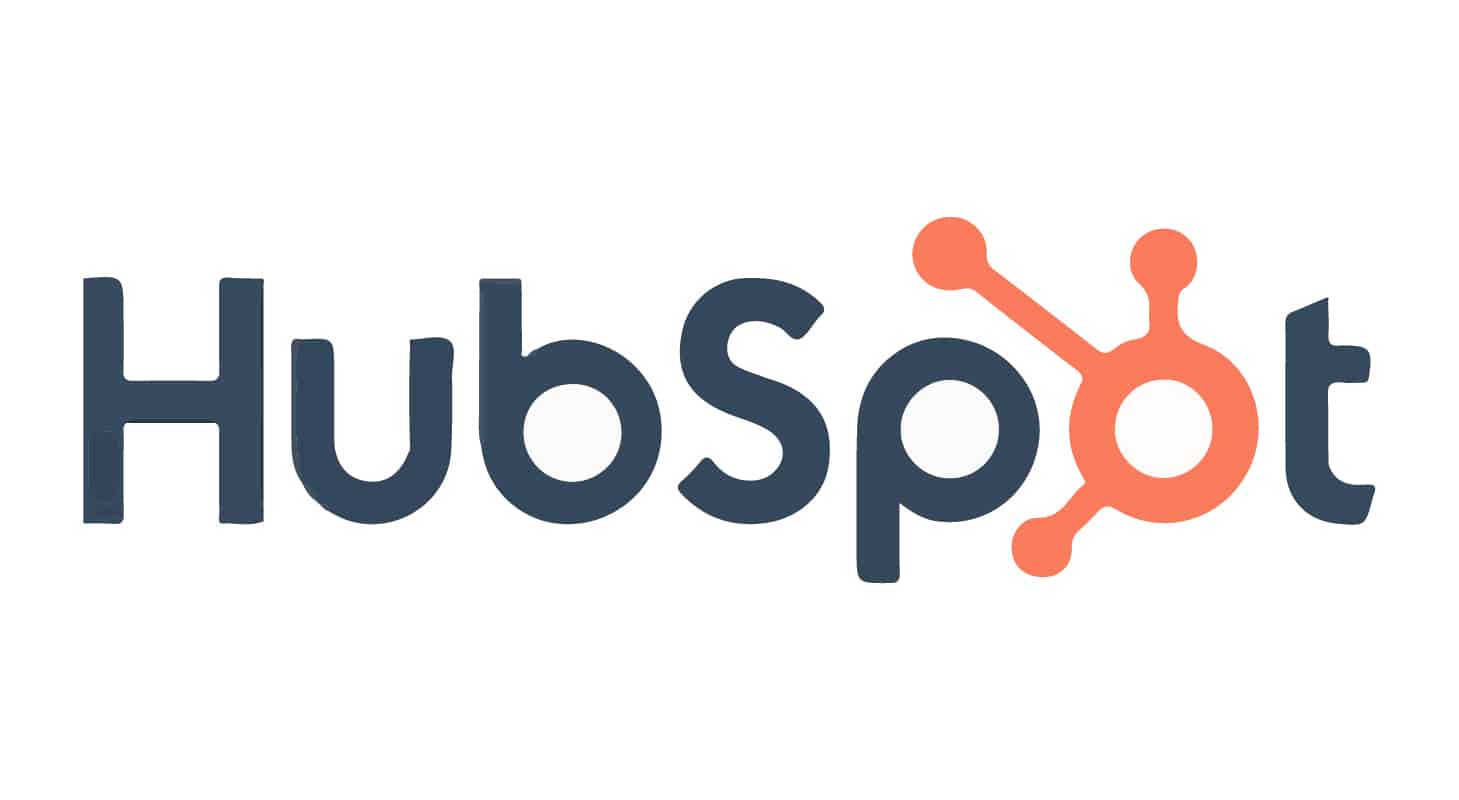 It is a free CRM and hence is the ideal option for small and emerging businesses. It has many features that can help architects with many tasks of their businesses. Like marketing, sales, customer service, content management, operations, etc. its user interface is very user-friendly and easy to operate.
Features
You can easily make, record and track calls from your dashboard. You can also prioritize calls according to your requirements and preferences.
It can generate sales reports in a few minutes. It also provides you full visibility into the sales pipeline of your customers and leads.
It is fully compatible with mobile hence you can continue your work from any time and anywhere.
It has a secure payment gateway with multiple currencies that allows you to expand your business across the globe.
Pricing
Starter Plan- it has features of meeting scheduling, document sharing and creation, conversation routing, and live chat. its price is $45 per month.
Professional Plan- it has additional features of sales analytics and automation, one-on-one video messaging, custom reporting, and eSignature. Its price is $450 per month.
Enterprise Plan- it has additional features of predictive lead scoring, advanced permissions, and conversation intelligence. Its price is $ 1200 per month.
EngageBay CRM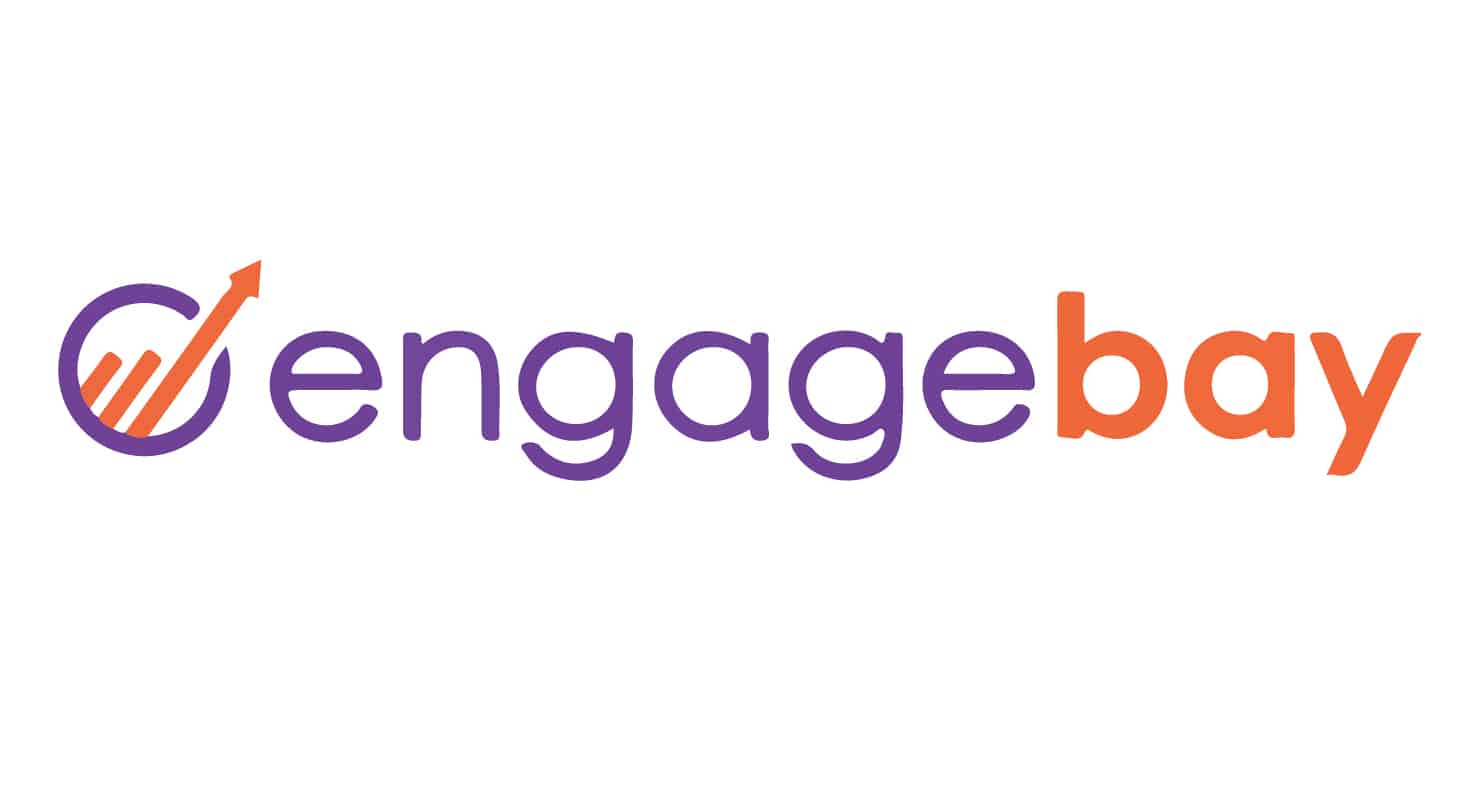 This is an award-winning CRM. it is a very affordable option for architectural businesses. Its user interface is very easy to navigate and all its functionalities are fully automated.
Features
It has a contact management feature through which you can use multiple tools to contact your customers and leads. The tools are phone calls, video calls, email sequencing, social media messaging, etc.
It has many built-in templates.
You can categorize leads based on their scores and identify the most qualified ones.
It has a project management tool that creates and assigns tasks to your team members and also tracks their progress.
It has an appointment scheduling feature through which you can schedule appointments and send automated reminders to the appropriate person. It can also integrate with apps like Google Calendar and Office 365.
Pricing
Forever-Free Plan- it offers features of 360-degree customer view, appointment scheduling, and email tracking. It is free for up to 250 contacts for a lifetime.
Basic Plan- it has additional features of predictive lead scoring, tag management, and third-party integrations for up to 750 contacts. Its price is $11.04 per month.
Growth Plan- it has additional features of email scheduling, multi-currency payment options, and sales automation. Its price is $42.49 per month.
Pro Plan- it has additional features of an autodialer, call recording, proposal analytics, and role management for 30,000 contacts. Its price is $67.99 per month
Pipedrive CRM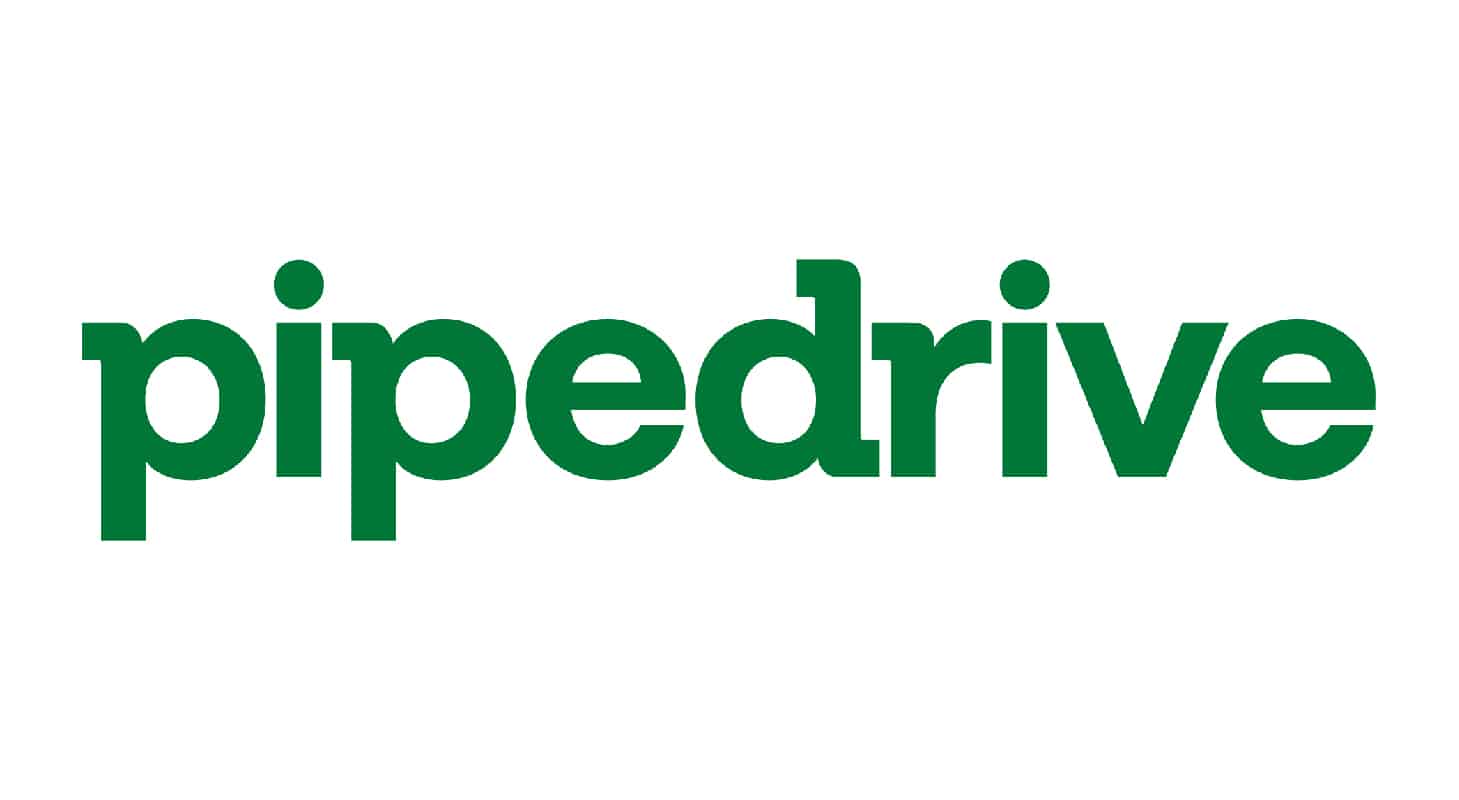 This is one of the most popular CRMs and also a very good option for architectural firms. Its user-friendly interface is its main advantage and very easily you can onboard new clients into your business through it.
Features
You can visualize your sales pipeline and track the progress of your leads.
With its drag-and-drop feature, you can update your deals.
You can also create online forms using its customizable templates to gather information about your customers and leads.
You can predict the progress of your sales and revenues.
Your team members can collaborate on various deals and activities by sharing notes and documents.
Pricing
Essential Plan- It has features of lead, deal, and pipeline management, and simple data import. It can integrate with over 300 applications. Its price is $9.90 per month.
Advanced Plan- it has additional features of workflow builder with triggered automation group emailing and complete email sync. Its price is $19.90 per month.
Professional Plan- it has additional features of enhanced custom reporting, revenue projection, and eSign documents and contracts. Its price is $39.90 per month.
Enterprise Plan- it has additional features of phone support, unlimited user permissions, and advanced security permissions. Its price is $59.90 per month.
If any of these CRM doesn't offer what you need then you can always go for an open source CRM. You can customize it in any way you want. These types of solution provide more security and flexibility to the users.
Conclusion
If you are looking for the appropriate CRM for architecture firms then this article can be very useful for you. Here the significance and benefits of having CRM for architectural firms are explained. Just like other industries CRM can also bring a lot of success and boost of revenues in the architecture industry also.