About Product
---
Hide Unwanted things from your SuiteCRM Interface!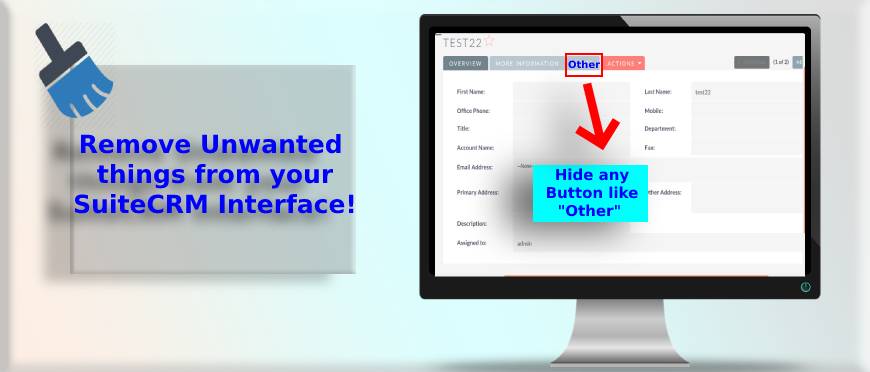 SuiteCRM, Hide Unwanted things like buttons, links or any error message box from user interfaces. Put it lean and mean!
SuiteCRM software comes with a lot of extra things, which is not used by everyone, your user's productivity effects when they see a lot of buttons, links on a page. It put them feeling messy. It's better you put only things which needed and remove everything else.
It's a plugin, just download and use it. It just makes life easier than ever. Moreover any previous can be made "Inactive", Invisible things will be back instantly. No repair required to use Global Hide Manager. It keeps your employees happier as they improve productivity.
Videos
---
Reviews
---
All Add-Ons are one time purchases , there are no recurring / hidden charges
Do you need to build a new product which is not in our list yet? Custom Plugin