Choosing the best Free SuiteCRM plugins can take some of the weight off your shoulders. A CRM (Customer Relationship Management) businesses must choose a product that should not only be easy to install but also should be loaded with mind-blowing functions.
Why only SuiteCRM Products for your business?
We are talking about the #1 open-source CRM system that provides a 360-degree view of your business and customer. This leading tool can fulfill all your needs and keep you stronger in the market. It would be intriguing if you track all essential insights of customer behavior via SuiteCRM software. This cutting-edge software will help in:
Managing Sales pipeline
Workflow
Activity management
Brand awareness
Reports
So choosing this software extension can definitely fuel your growth. Businesses can feel like their day-to-day business tasks are easily handled, customer experience soars, etc. The Outright Store understands how important the products of SuiteCRM are for every CRM industry. Not everyone has the technical finesse to curate excellent add-ons. Our developers have introduced some under-rated free extensions that are rich enough to scale your organization.
List of Free SuiteCRM Plugins of Outright Store
With no single investment and simple installation, we are here to introduce the products that can heighten your experience. Check it out-
Your business creates multiple custom fields for storing your different-different account information. Yes, it is taking a huge time from you and maybe it kills the productivity of every individual. Do you want to keep yourself away from this tedious task? If yes then we have the best optimal solution for your CRM business.
No investment is needed when you choose a Bulk field importer product. A user can now import numerous fields from CSV to SuiteCRM. Now you can create any kind of field in whichever module you would like to.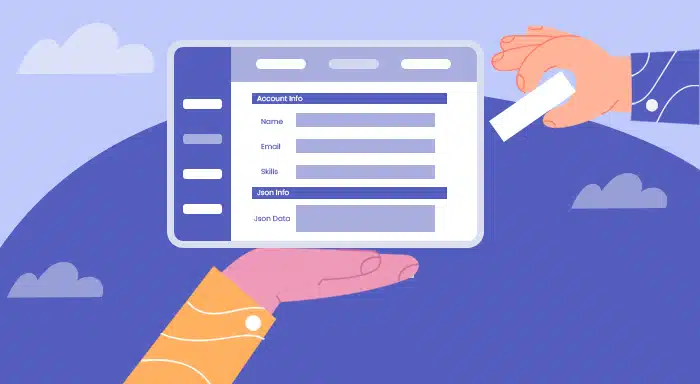 Adapt this add-on to seek features like:
Upload fields in bulk from CSV to SuiteCRM
Suitable for all the core and custom module
Any field can parse even if it includes special characters, separators, etc.
Get a preformatted sample file of CSV that comprises the right layout
Lots of business records are deleted. You want them all back to start your work once again. There is no need to call an expert when you have a Recycle Bin extension (Lite). With a one-click restoration process, you can get back all those accidentally deleted records again.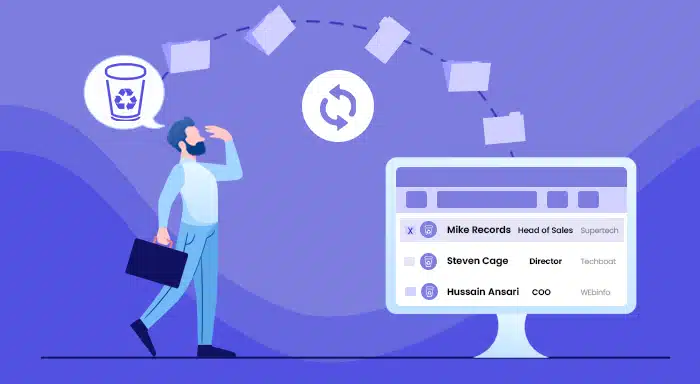 There is no complicated and time-consuming method. A single-click way to save a significant amount of time and effort.
One of the top-most and Free SuiteCRM Plugins that can boost productivity as well. Check out all its proven functionalities:
An authorized user can do this record restore process from your CRM
A user can restore deleted records from any SuiteCRM module.
In just a single click, it gives you deleted records back.
Are you monitoring or getting the report of Server health on your desired email address? If not then you landed in the right place. We have another free-of-cost plugin to help you. The name is Server health check. This SuiteCRM Plugin uncovers all the insights related to server health. Are you curious to know the details of server health? You will get to know about the Disk space, RAM consumption, and CPU usage. Choose this add-on for your business because it will monitor the server 24/7.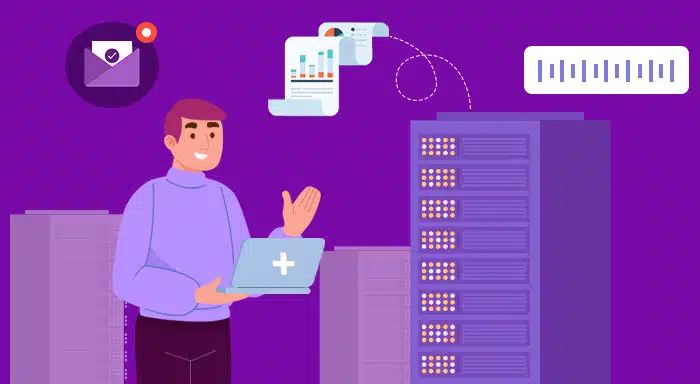 You would love to see other effective functionalities as well and these are-
A user can set the value of Disk and CPU consumption. You will receive the notification if it crosses the value that you added.
You can seek the functionality of getting an instant report of server health.
Every report of your server health can be delivered to any email address you like.
Get the functionality of adding 5 different disks too. Monitor all those disks easily.
A splendid free add-on that can maintain reports of the user's activities and will deliver them to your email address. Like if someone deleted any record from your CRM, you can find out which team member did that. Including all the details like access time of that user in your hands. Not only for this but also for the productivity monitor of each employee you can choose this product.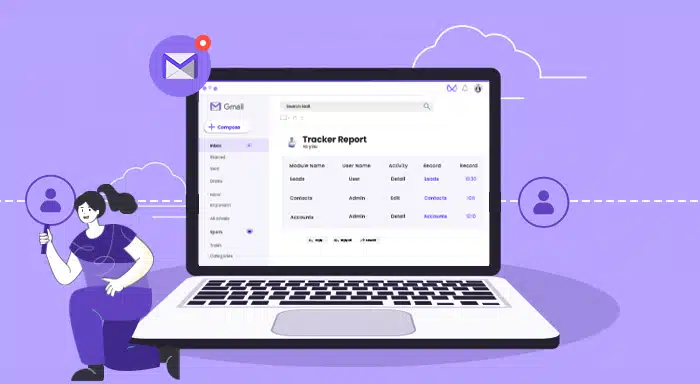 Let's see what other features you can use of the Activity monitor plugin-
Track the past activities as well that were performed before this product installation.
Whatever activity was performed, you can access it in any core and custom module.
Your managers can get the reports on their desired email address.
Track all the crucial activities like access on record, how many times, and much more.
If there is any FATAL error on the server or in this CRM system, you will be notified on your email address. Introducing another prominent extension for your CRM organization called Server Error Finder where you don't need to give access to any developer. You will get the details on your desired email address. Also, an instant email sharing feature is available when you get any error on the server or in SuiteCRM.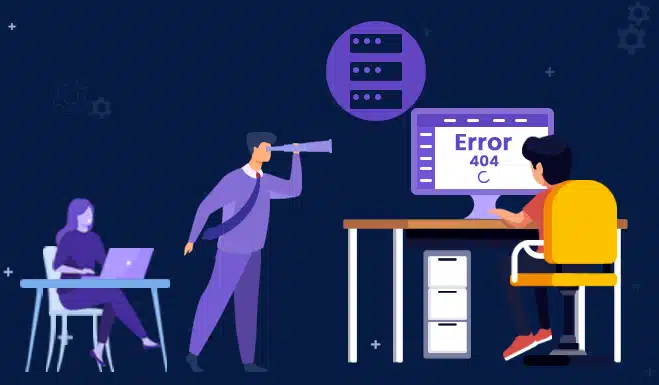 Find out more about the latest functionalities below:
Use this extension to see errors from a server log file and SuiteCRM error log file
A real-time email when you get any FATAL error
A user will receive a daily report at the end of the day regarding all the errors
The product helps in creating various settings of errors. This helps you to get the number of errors you need on your email.
You can select the error you want on your email address.
The Final wordings
Enhance your SuiteCRM experience by choosing the best products for your daily operation handling. Outright Store provides free SuiteCRM Plugins that can add ultimate functionality to your CRM and you can get a seamless experience in all tasks. Adding versatile extensions to your bucket can fulfill all your crucial needs. Have you made decisions now on which add-on you are going to choose for your company? Adapt it and insist others do the same. Good luck!