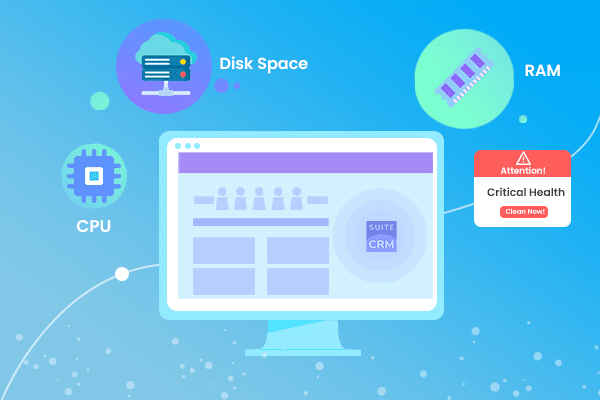 Monitor Server Health of SuiteCRM
Get Server Health Check Report on Email.

Monitor Usage of Disk(s), CPU, and RAM

Get Email when Server reaches Critical Value.
Supported to All SuiteCRM Versions
2 Licences ( Production and Development )

Free of Cost

Lifetime Updates
Screenshots
---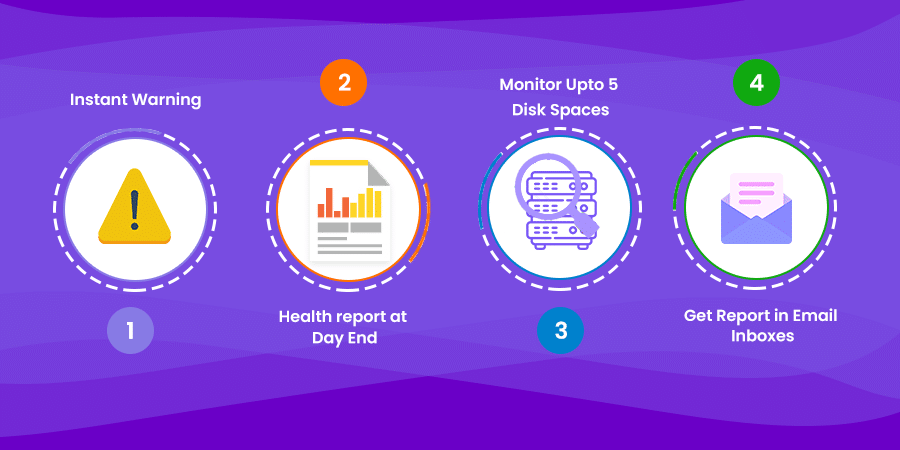 An optimal Server Health means proper functioning of applications and business at all times. In order to monitor the server health, we have built an extension that dynamically Monitors as well as sends the Server Health report on email. This SuiteCRM plugin is called "Server Health Check"  and it will provide you with a detailed view of server health status. The health check report will include Disk Space, Application wise CPU Usage, and RAM Consumption. So whenever each of these components crossed the prescribed threshold or when your server reaches a critical point, you will get an email instantly. The plugin 24/7 monitors the server so that you can resolve any issues as soon as possible.
Real-Life Example: Suppose a team of numerous members working on the server. And suddenly you notice the performance is downgraded and some even can't create a new record in the software. Unfortunately, no one has the access to the server due. So what will you do next? However, if you can somehow check out the used disk space then you could find the resolution. The Server Health Check plugin will allow you to track the primary disks of your server, CPU usage, and RAM Consumption. It will even notify you when the disk space crosses a certain part of storage like 80%.
Features of Server Health Check
Status Report of 3 Major Server Components:

In the health report, we will cover the status of the Disk(s), CPU Usage, and RAM Consumption.

Warning Email whenever Server Par Threshold Value:

During configuration, you can set a value for each Disk and CPU. For example, you want to receive a notification whenever your disk space crosses 75% then simply set the same value in the configuration. This works the same for the CPU as well.

Instant Server Usage Report:

Apart from the threshold value, if you want then you can also get an instant report to check the current health of the Server.

Health Report at the End of the Day:

You will also get a daily report at the end of the day that will comprise everything from the latest Server Disk Space, CPU Usage, and RAM Consumption.

Monitor up to 5 Disk Spaces:

We have provided the option to add up to 5 different disks and you can monitor the health of each disk differently.

Get Report in Email Inbox: You can receive the Server Health Check Report at any email address you like.
Not available!
Not available!
Video
---
Reviews
---
All Add-Ons are life time purchases, there are no recurring/hidden charges