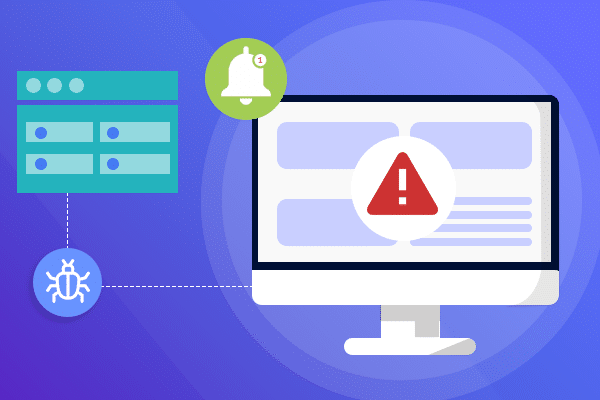 Get Notified of Server and SuiteCRM Errors
Get Server (Apache) and SuiteCRM errors on email.

Receive Instant email as well as Day-End Report

Create Multiple Settings for getting error notifications.
Supported to All SuiteCRM Versions
2 Licences ( Production and Development )

Free of Cost

Lifetime Updates
Screenshots
---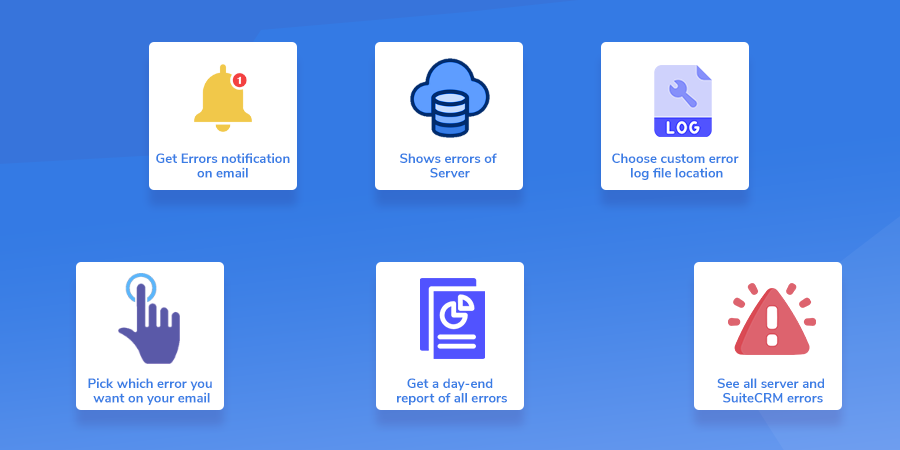 Server logs are important to any software developer or anyone who has a web application because it tells whenever something went wrong. Although sometimes it becomes troublesome for even seasoned developers to find particular errors like Runtime Errors that have been bothering them. It's because the majority of "errors" recorded in the server error logs are typically minor. But don't worry anymore, we have rectified this issue by developing a handy plugin called Server Errors Finder for SuiteCRM. Using this, you will instantly get an email whenever there will be any "FATAL" errors on the server or in SuiteCRM.
Real-life Example: Usually numerous developers work on a server and it doesn't make sense to give access to all of them just for checking error log files. This makes the server prone to threats and compromises. In this case, our "Server Errors Finder" extension can be extremely helpful because it will instantly send an email whenever there is an error on the server. And you don't even need to give server access to everyone.
Features of SuiteCRM and Server Errors Finder Plugin
Get Errors notification on email:

Using this extension, you will receive an email instantly whenever there is any FATAL error on the server and SuiteCRM.
Choose custom error log file location:

By default, we have entered the most used error log file location path for drawing out errors. Although, the path field is editable and you can change it as per your server configuration.

Create Multiple Settings for Errors: The plugin allows you to add multiple error notifications settings. It means you can choose for how many errors you want a report on email.
Pick which error you want on your email:

During the plugin configuration, you can choose which error notifications you want on your email address. For example, we added all the FATAL errors and you can change them.
Note: If you are using Apache and Ubuntu then first you need to execute this command "sudo usermod -aG adm www-data".
Not available!
Not available!
Video
---
Reviews
---
All Add-Ons are life time purchases, there are no recurring/hidden charges