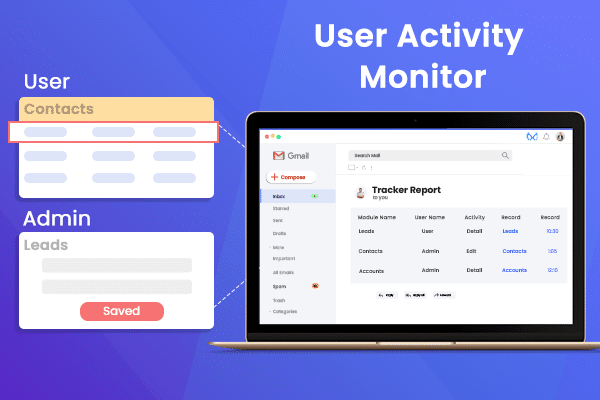 Get a Daily User Activity Report on Email
Daily Users' Activities Report on the Email

Get a Report of Past Activities of the Users

In Email, see activities associated with the records
Supported to All SuiteCRM Versions
2 Licences ( Production and Development )

Free of Cost

Lifetime Updates
Screenshots
---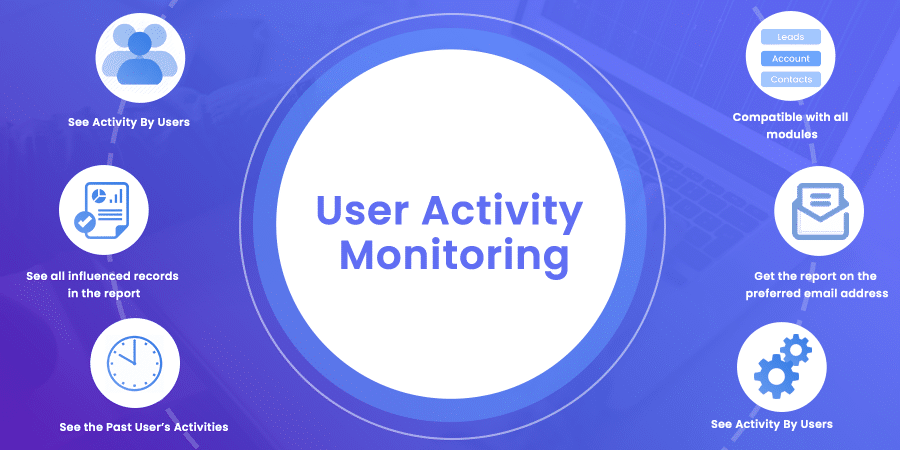 User Activity Monitoring is considered to be the fundamental of information security across the IT industry. It should be an essential exercise for all organizations so that they can detect and stop internal threats. After understanding the gravity of this matter we have developed a Free Extension called SuiteCRM User Activity Monitor that will maintain a log/report of all users' activities and send them to your email.
Real-life Scenario: Suppose data of one of the records in the Accounts Module has been compromised and now as the system admin, it's your responsibility to find the felon as soon as possible. How are you going to do that? The most convenient way to install our Activity Monitor plugin and it will show you which users accessed that particular record along with the number of times they did. Based on their action on that record, you will be able to come to a conclusion.
SuiteCRM Activity Monitor can also be used for other objectives like Peer Review for finding the best course of action and Productivity Monitoring.
Features of SuiteCRM Activity Monitor
See the Past Users' Activities (Before plugin installation):

It will even show you the users' activities that took place before and after the plugin installation.
See all influenced records in the report:

From the Activity Tracker email report, you can also directly open the parent record corresponding to each activity.

Get the report on the preferred email address:

The activity reports will be sent to the desired email address.
Not available!
Not available!
Frequently Asked Questions
Will I be able to see the past activities of users using this plugin?
Yes, it doesn't matter when you installed this plugin, you can fetch the report for any time period. In the Custom Report, you only need to choose a time period and the report will be sent email address.
How many times will I receive the report in the email?
The daily activity report will be sent to the provided email address once a day.
Video
---
Reviews
---
All Add-Ons are life time purchases, there are no recurring/hidden charges