SuiteCRM Global Search
Searches are Important for your CRM, Not just they must be fast, it needs to be efficient as well!. Faster Global search for Suitecrm plugin enables a lot of values in search functionality.
Global Search Plugin enables these Key features.
Gives a choice to select your search module.
Ability to filter "Exact" or "Anywhere" search.
Search within all fields of selected modules.
Instant Results with Ajax.
To Sum up ,  Searches are key for business, they must be instant and efficient, Native search feature within SuiteCRM Global Search is quite slow and time taking.  As a competitive nature of the business, your searches must be Super Fast with an ability to search with exact or anywhere mode.
Thanks for reading it, Your feedback will give a chance to do better, so please have feedback if you like it!
Videos
User Guide
Go to the admin section and click on Global Search Settings.
Global Search Settings.Name : Enter a name for settings.
Search Modules :  Select those modules whom you want to perform search Functionality.
Enable Search : Check this box if you want to enable the search for all selected modules.
Search Action :   We have three  search actions

Begins with: If you want to find records by starting  alphabets then select this option.
Equal : If you want to find records by exact name of record then select this option
Includes : If you want to find records   middle name of record then select this option.
NOTE: If you are using a free plugin and it works for you, please share your feedback and suggestions.
Pre-requisites
Please follow the below steps before installing the Global Search.
Log in as an Administrator.
Verify the CRM version should be compatible with Global Search.
CRM should have the Outright utils file, if not then install the OutrightUtils package first then install Global Search.
Installation Guide:-
Go to the Administration page.
Click on "Module Loader" to install the package.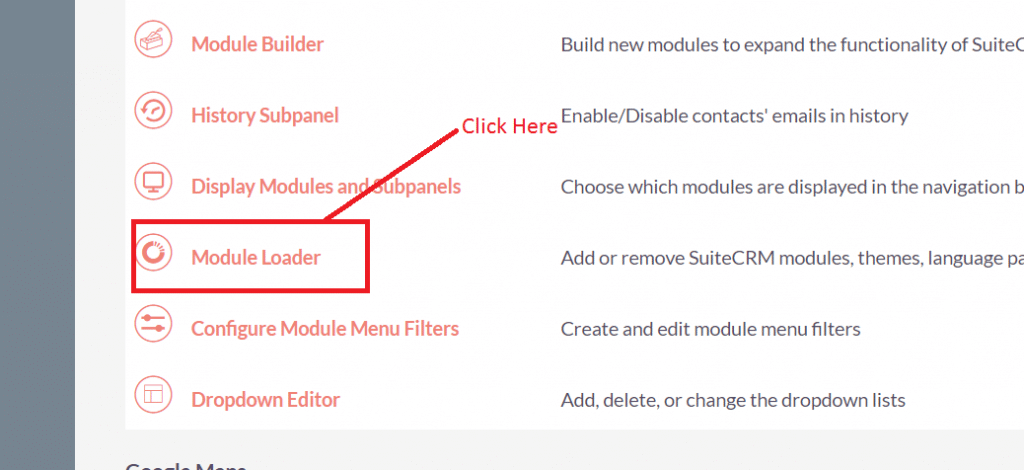 3. Click on "
Choose File
" button and select the Global Search.zip

4.Click on "
Upload
" to upload the file in CRM and then click on the Install button.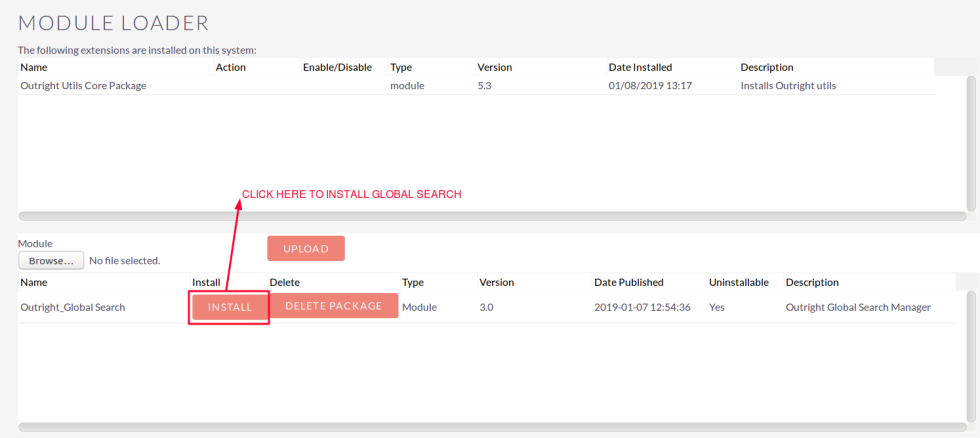 5. Again go to the Administration page and click on repair.

6. Click on "
Quick Repair and Rebuild
" and click on execute button.
NOTE: after installing each plugin, It is mandatory to repair and execute.
Supported Versions 
---
SuiteCRM 7.0.0 to 7.11.4
Do you need to build a new product which is not in our list yet? Custom Plugin