What are Drip campaigns?
You have heard about Email Campaigns. Daunting Practice!
Do you ever think your customer need personal attention? Here is the way. Drip Campaigns!!.
Drip Campaigns engages your leads in a highly-personalized manner.
Your customers are heart of business, they need personal attention. It takes them according to their preferences and activites.
It is about to get rid of same regular message to everyone. It is about to make a choice based emailing , you call it Drip!.
Key Features:
               It is automated and scheduled like regular campaigns.
               It gives you choice on a day basis and many more specific rules.
               Set different templates for different days. Set rules for different templates.
               Supports Parsing
Videos
User Guide
1. CLICK ON ADMIN SECTION.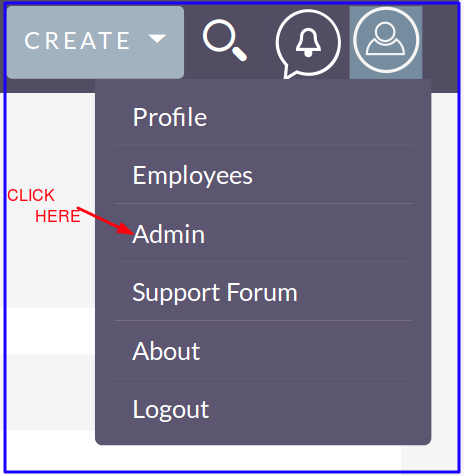 2  CREATE NEW DRIP.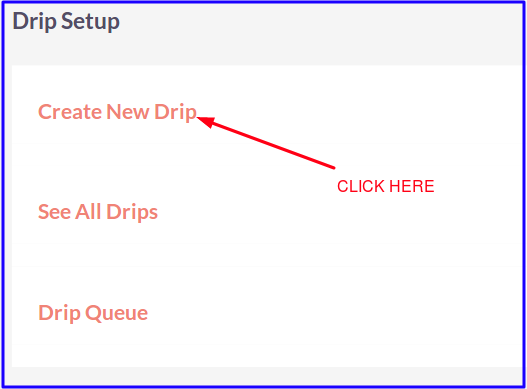 3  CREATE A NEW DRIP STEP.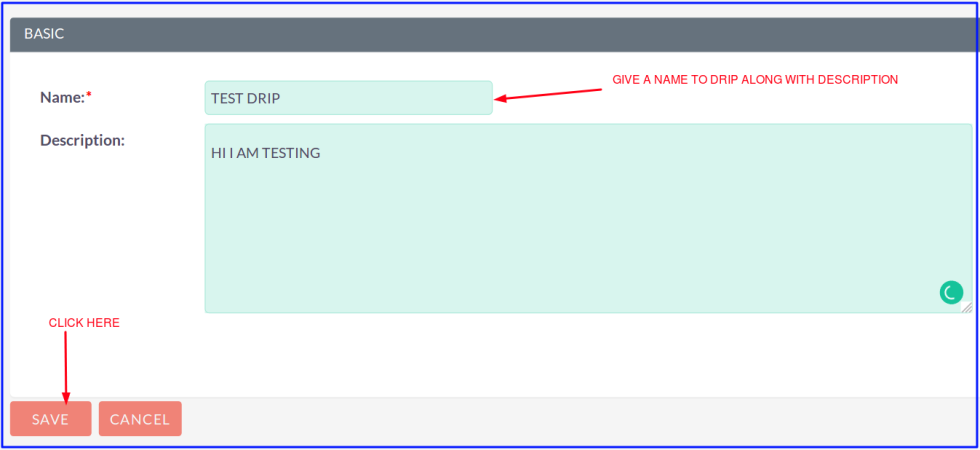 4 CREATE CONTROLLER FOR DRIP MANAGER.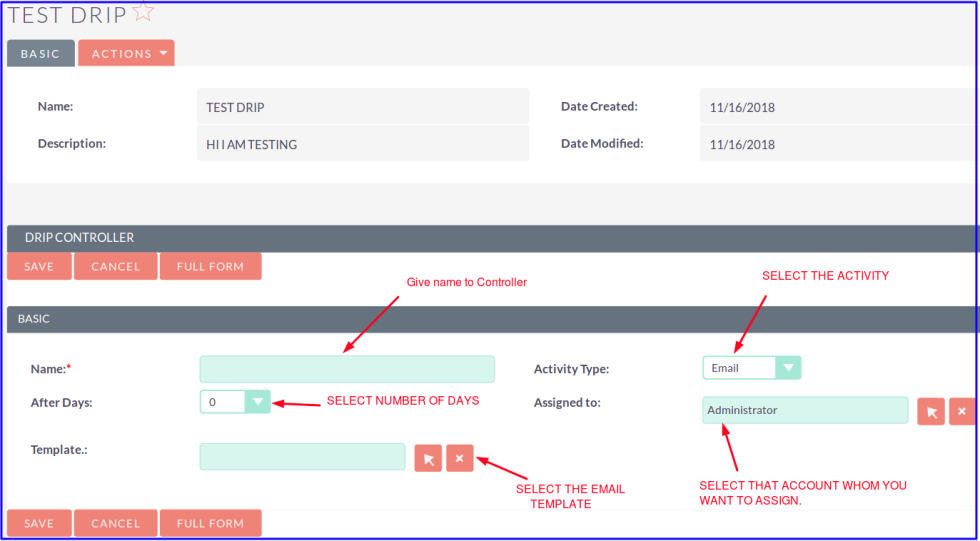 5 CLICK ON THE + DRIP OPTION OF THAT CONTACT/LEAD FOR  WHOM YOU WANT TO START CAMPAIGN.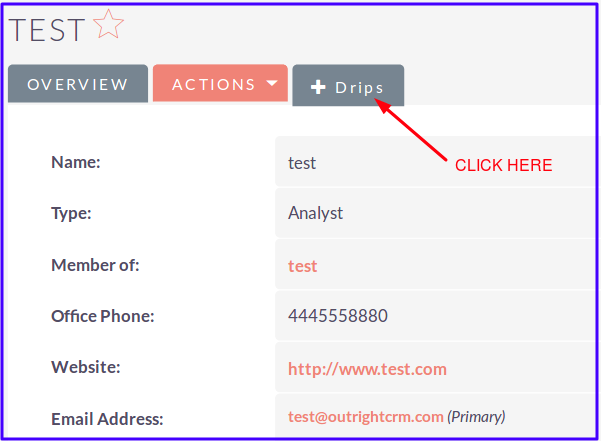 6 AFTER CLICKING ON +DRIP SELECT THE DRIP FROM THE LIST.

7 DRIP QUEUE

NOTE: If you are using a free plugin and it works for you, please share your feedback and suggestions.
Pre-requisites
Please follow the below steps before installing the Outright Drip Campaign.
Log in as an Administrator.
Verify the CRM version should be compatible with Outright Drip Campaign.
CRM should have the Outright utils file, if not then install the OutrightUtils package first then install the Outright Drip Campaign.
Installation Guide:-
Go to the Administration page.
Click on "Module Loader" to install the package.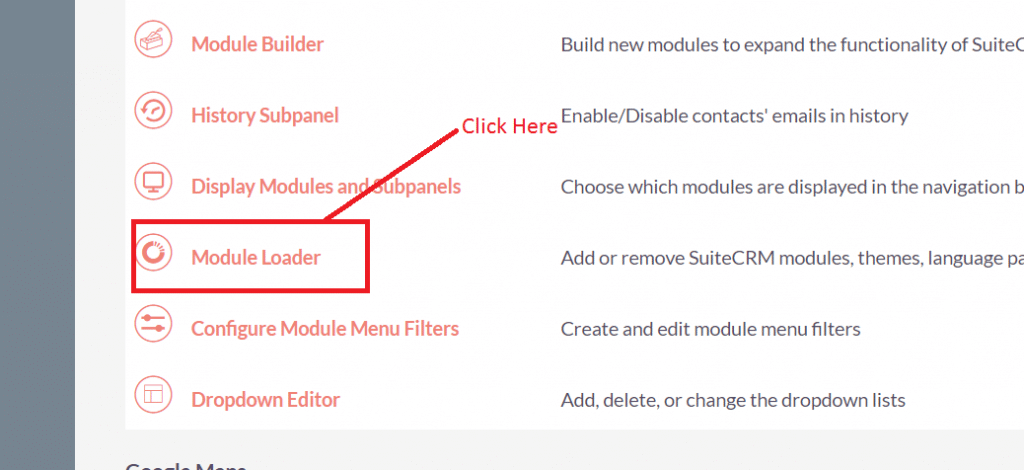 3. Click on "
Choose File
" button and select the Outright Drip Campaign.zip.

4.Click on "
Upload
" to upload the file in CRM and then click on the Install button.

5. Again go to the Administration page and click on repair.

6. Click on "
Quick Repair and Rebuild
" and click on execute button.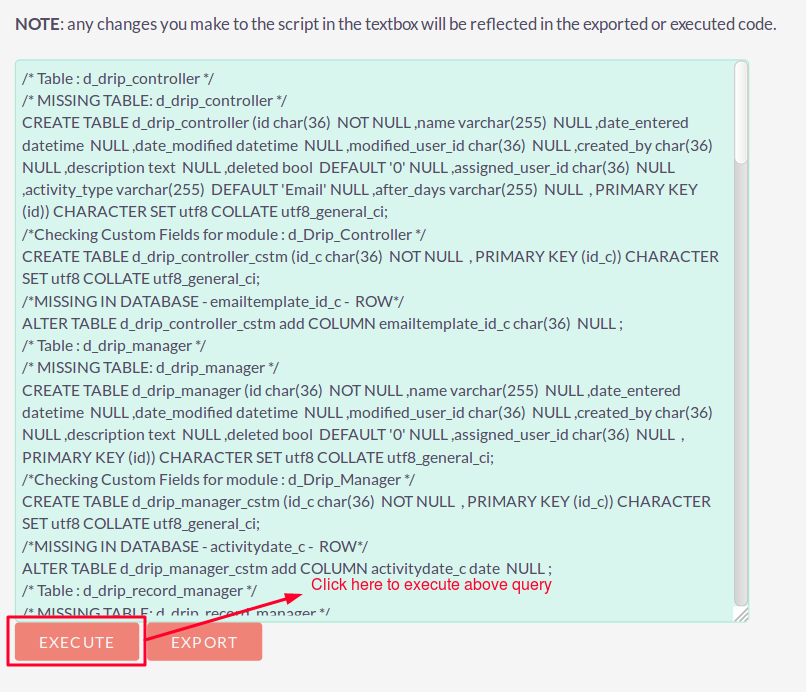 NOTE: after installing each plugin, It is mandatory to repair and execute.
Supported Versions 
---
SuiteCRM 7.0.0 to 7.11.4
Do you need to build a new product which is not in our list yet? Custom Plugin