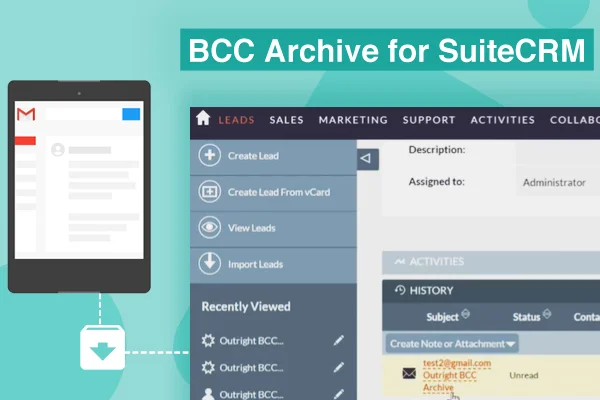 Keep Your Contact's History Sync with BCC Archive
Keeping all of the conversations into a single place.
Don't lose your important emails in CRM.
Take follow-up In CRM of every email conversation.
Supported to All SuiteCRM Versions
Screenshots
---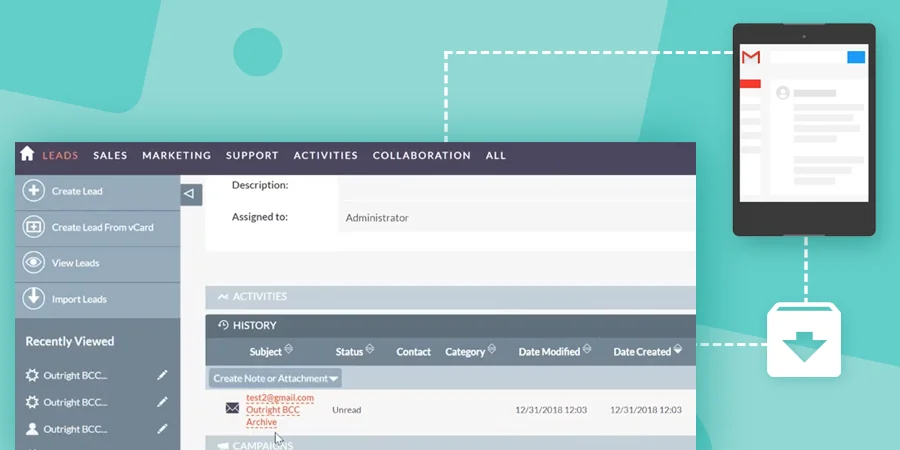 BCC Archive for SuiteCRM
BCC Archive: Your customers are valuable, Communicating with them is great! But while switching between CRM and Mobile, you are loosing important conversation into CRM?
CRM is made for your customers, keeping all of the conversations into a single place, switching between devices is to lose important emails into CRM. Are you one facing the same?
Here is solution, it's brilliant!
Just BCC all of your client emails when not sending from CRM, This email address can be 3rd party or one of your organization. It's just relayed to CRM based upon rules set. What rules can set for?
Scan email body for any customer email address.
Scan "To", "CC", "BCC" for any customer email address.
All received email address then will be scanned into CRM to attach this email to intended client/clients.
As a result, You will never miss your important conversation with your valuable customers, they will be attached into CRM right away. You never need to worry about your devices. Your emails will be always attached to your customer in CRM.
Happy BCC Archiving!
Frequently Asked Questions
Video
---
Reviews
---
All Add-Ons are life time purchases, there are no recurring/hidden charges