How many of you have an objective to reach out to the prospective at the right time? Is it easy for the organization to enable this goal in an easier way? You can say it is easier but only if adapting the system like Customer Relationship Management (CRM) that always keeps your goals their main priority and gives you the best result-driven solution to reinforce your business work. On which Industries the CRM is most suitable? We can't mention only one or two names because there are many sectors that have strived for the CRM to build up a great platform to maintain a relationship with customers. Most of you know the reason behind choosing the CRM system but today one more reason we would like to share and the reason is "Email Purpose" There are many CRM Email software for you which can present the email capabilities to fulfil your entire objective.
Everyone is aware of the importance of Email these days even though research said that around 80% of buyers like it when the organization shares the details of their brand through email. We guess to make a good relationship with customers, email always plays a crucial role to build up your business.
Why don't you endeavour for the CRM Email marketing software today for your business growth and development? You need an email feature in CRM so many software's are there for your assistance. Do you want to know that software? We have compiled the list of CRM Email software and more details for you. Hold your breath and read out the entire blog till last.
Why is your first need in CRM Software is about e-mail features?
You all understood the importance of email in your business activity but the question is why to select the CRM software which highlights the email feature? If want the answer then read out the points given below-
Ask from every Sales and Marketing business that to flaunt a brand and hike up the sale, email can assist them for this job. A better way to win the hearts of your customers is by combining email with customer history so that the message you send is much more effective and makes a good connection swiftly.
CRM can help you with this task where you can store the complete history in the system. For checking the success rate of templates, CRM can enable you. If needed an extension for email purpose then make use of SuiteCRM Email to Lead in your business now.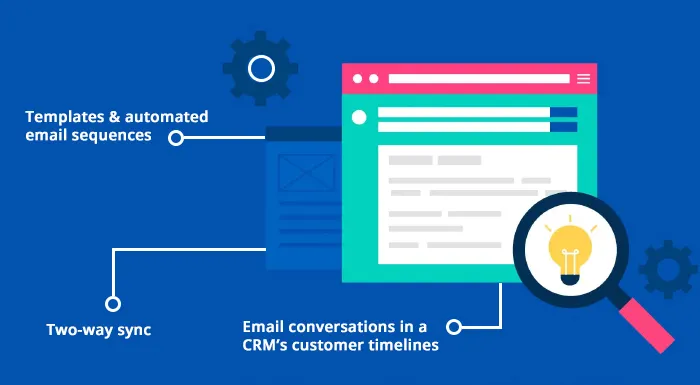 Most of you don't know but the fact is CRM has the power of two-way sync with your email program and that can surely help you for saving your precious time in the task. This is the reason you need CRM Email marketing software.
Turn your work into action in one system only and even save your templates to use it for the future. A brilliant chance to upsurge business productivity. Learn Email Marketing mistakes to avoid by reading out the blog separately.
Above we told you that CRM offers the email capabilities and that is true. Your entire business team can view the customer history as every conversation that you maintained with the customer remains safe there. There is a requirement of CRM Database so that email communication will not get hidden and can be useful when required.
Boost Communication with these CRM Email Software
This is the gist of this blog as most of you know all the names of CRM software and their advantages but it can be surprising for you to know the CRM Email software that has great functionality for the email communication matter.
The first CRM Email software that we are going to expound is Nutshell which is well-known for the sales automation purpose. But now after sharing the details about it, it can be popular for the purpose of email capabilities too.
This CRM Email marketing software Nutshell has a perfect numerous set of email automation features and we would like to share those features- email sequencing, sharable templates, superior integration with Constant Contact and MailChimp (Totally worth it) for email marketing.
This is important to announce as the software Nutshell has a tool called Personal Email sequence that enables the schedule email drip campaign. If there is a requirement of a Drip Campaign extension in your CRM, Outright Store can share this advance extension with you.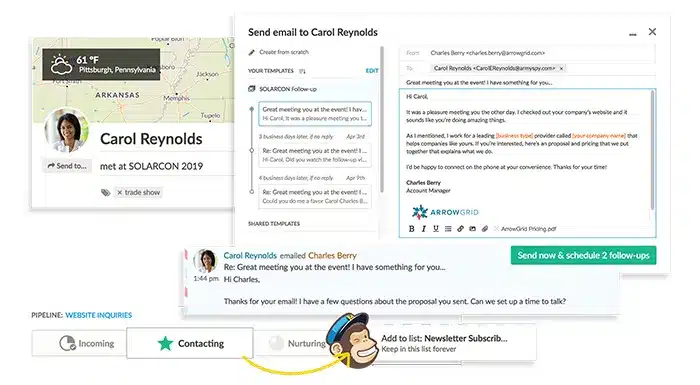 If you delve deeper to find out one of the vigorous CRM software that can strengthen your relationship with customers then put your hands on the software like Insightly. This CRM Email software also offers the feature of email automation that can enhance your experience easier.
The software is time-saving as in just a few clicks you can send an email to anyone from there. Fret about how to check real-analytics of your campaign? You must strive for this CRM Email marketing software in your business. Furthermore, this software offers you a handy email template feature which is hard to find out on other CRM software. The software integrates with Outlook, Gmail, Zapier, etc.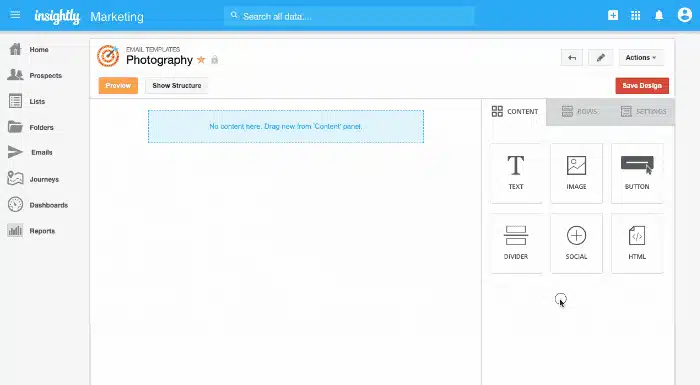 Crafting the email messages for the customers and the entire process can be done with the utmost ease. Thanks to the software like Agile CRM for your business purpose where it is easy to create, send and even track the email campaign on a real-time basis.
You will like this software when you all will see a robust reporting dashboard which can help you in many ways like email opens, how many clicks on that campaign, etc.
Now some of the exceptional features of this software for you regarding email purpose like- email A/B Testing, drag-drop email builder, social sharing (the best) and last but not least sharing autoresponders. For learning the process of Email Template, you can read out the blog after clearing doubts on Agile CRM software.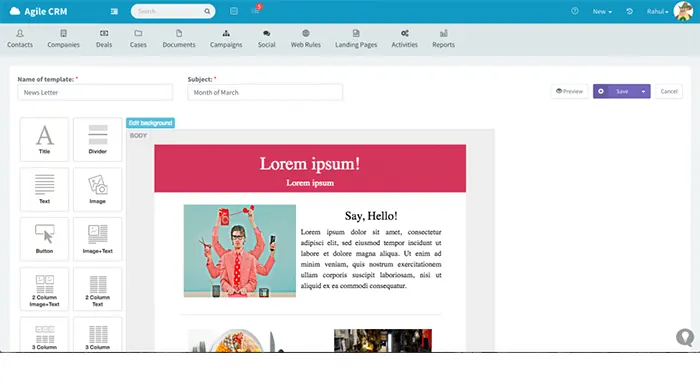 If someone talks about the accounting software features then we all suggest them to go for Zoho CRM which is absolutely a stellar platform but from now we guess all will remember the software for offering the email functionality too. How?
All of you are tired of drafting the same message again and again. We have the best feasible solution for you to make use of this CRM software which has great email template features and can be helpful for every sales company.
Easy for the user to add text in template, table, images and even has a feature of drag and drop capabilities. You want an answer when your messages will send or if the customer has opened that or not? Thanks to this software for helping you with the reporting feature of it.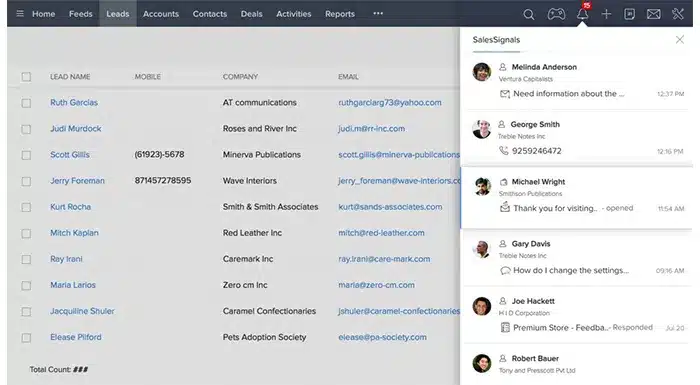 For the best marketing automation platform, always the HubSpot name will be mentioned. But quite a few of you are very well aware of email automation features as you will get access on automated sequences, detailed analytics, etc.
This CRM Email software can open up the gate for you all to make a good connection with customers and parse more leads to turn them into loyal clients forever. Suppose if you select a template and complete the entire process of email then you can see that it can be automated easily and you will have more time to focus on the crucial task.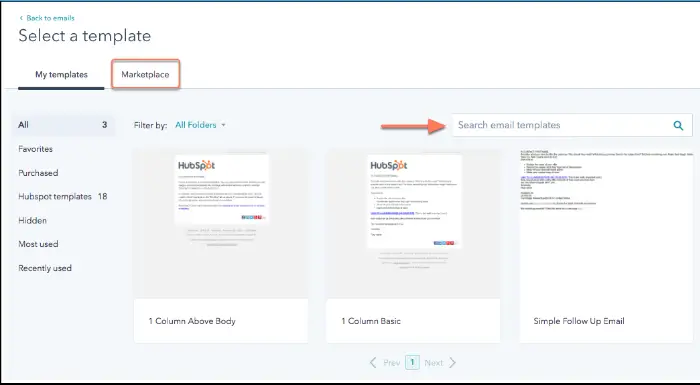 In the CRM world, this software is also known for offering some advanced features regarding marketing automation and even offers perfect CRM functionality. Moreover, the software is the best platform for offering a flawless experience to the users who operate it for email marketing work.
This CRM email marketing software enables you to build-up email newsletters, craft email sequences, user can view reports of their campaign, etc. There is also a feature of A/B testing which you have read out on the software Agile CRM. Now the integration process so you have any idea on which platforms does the Active Campaign integrates? It integrates with PayPal, Facebook, Shopify and there were many.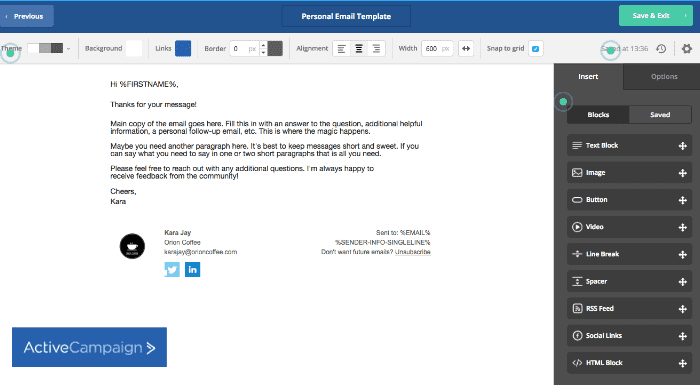 Way Forward
The sending and receiving game for building up relationships with the customer is not so easy that you think. A requirement of top-notch software that can fulfil all your goals and even has some email regarding special features for your assistance. The software which has brilliant email feature speciality is inevitable for your business. They should be on your list. If your business runs with the help of CRM then we have shared some great CRM Email Software for your business above. Earlier you have faced the situation of bewilderment regarding email purpose but no such time will come again if you put hands on the software of CRM that we mentioned above. All are outstanding can't say which one is better, so choose whichever is suitable for your email business activity.