You believe in your team unity as you know that your employees will always show tremendous efforts on whatever the work you entail in their activity. But how is it possible for you to check the performance or what result they get? Every venture wants to know their work performance that what they did or which employee has not given their hundred percent in work. Do you want a report of that? Gone are those days where the head of the organization asks from the employee and today everyone strives for CRM Analytics. You will get to know your employee performance, service performance as a report and can judge whether your business is going good or need some great improvement to meet up with goals.
We are sure that you are waiting to know about what is CRM Analytics? We will present our best here and show more and more details for you regarding that. The blog is going to be a very detailed one so read out each concept till the end.
What is CRM Analytics?
The CRM analytics is considered to be as customer's interaction data where the business gets to know details about their sales, marketing and other aspects. This gives you the best ratio whether you win here like you expected or not. The role is to cover the wide range like email open rate, project task overdue, number of phone calls, etc.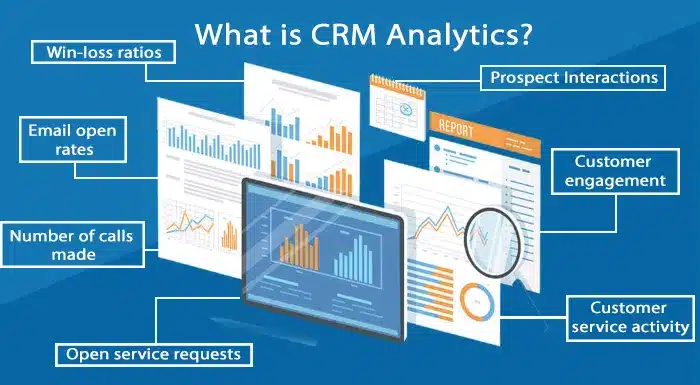 Such kinds of reports may generate a signal to the business that what changes are needed or what they achieved. Best tool for this is CRM software itself as you all know that 91% of the companies prefer CRM in their organization to reinforce their goals.
What is the working process of CRM Analysis tools?
After sharing the definition of this advanced concept of CRM, you now need to pay attention to the work process that how it works. The role of Customer Analytics begins just by getting aware of customer data points like focusing on product sale, purchasing items, etc. After capturing all the data stuff, it turns into a report and presents it to the business workers so that they can take action after that and judge what is going on.
If you have any doubt about manually tracking data then you are wrong here because there is no manually tracking. You just have to tap on a few buttons to create the report and also dashboard and that enables you to save your precious time. Most of you have an objective of tracking external customers like who visited your website or who has shown interest.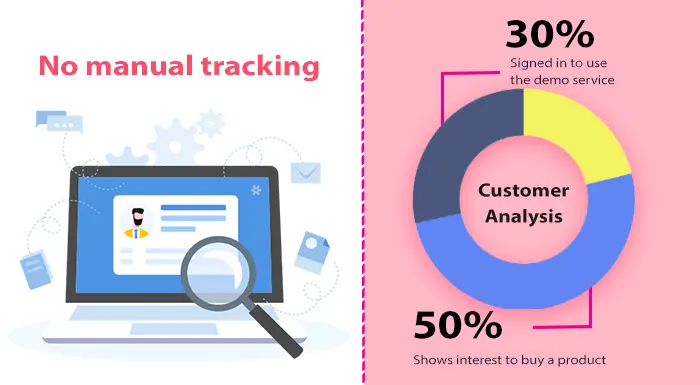 Thanks to the Customer Analysis which can do this too. For instance: Like you saw 50% of the user shows interest to buy a product but only 30% has signed in to use the demo service first then CRM Analysis gives a signal to you that there is a requirement of product demo campaign.
What are some big advantages of CRM Analytics?
Sharing the benefits of Consumer analysis is significant, so we have compiled a list of it. Read out all four points given below-
Ever prudent people will spend money easily
Every reader here is not extravagant as spending an abundance of money is not everyone's cup of tea. Let us take an example of an email campaign. Suppose you spend the amount in your first campaign and if by chance it failed in the market so how this CRM Analysis may help you?
They first share the report of the first campaign and alert you for the next time that what changes you have to bring in your campaign. This can save your money on what to avoid in the campaign.
Learn what customers wants from you today
In today's time, you all need to get engaged with the customers who can take your business to the next level. Not so easy but not impossible if you have CRM Analytics which is considered to be the best option to make prospects to customers.
Getting the details after you shared the campaign with them; you get to know what customers are looking for as you can analyze the data properly. Next time you can present what they need and that may help you to turn them from prospects to customers for you.

Chances are very high of new sales opportunity
After understanding the above two points, this clears to you that you get to know how to target the customers promptly and also how to get connected with them and turn them into loyal customers.
You can imagine now the opportunity of cross-sells and up-sells. Moreover, you can also check out that this analysis tool is fast and relevant like if a client visits your website then it will inform you quickly. You can contact him/her and get connected easily.
Get to know which customer contribute highest profit
By sharing your campaign work at the correct time to catch-up more customers for your work you all need the statistics to know which customers help you to earn maximum profit.
This is quite an easy job when endeavouring for Consumer analysis because it can show you stats like which customer contributes the maximum profit over the year. You can get connected with that customer and make it your regular customers. So, in-short, CRM Analysis is the one to complete your half job to strengthen your organization.
What to know for measuring the CRM Analysis?
If you are keen to know how to gain more from CRM Analytics then we just want all of you to know these two CRM engagement categories and the name of these categories were- Presales engagement and the second is Post-sales engagement.
Pre-sales engagement
This activity assists you to measure the details before the sale happens. Like you can say about the products demos of your website. This engagement of CRM helps to make better at closing deals as it gives a signal to you to check out the activity of the prospects that visited your website.
It is easy to measure the activity of sales and marketing effectiveness. You have a very good chance to monitor the number of clicks on email, measure the number of downloads, track easy product demos and much more.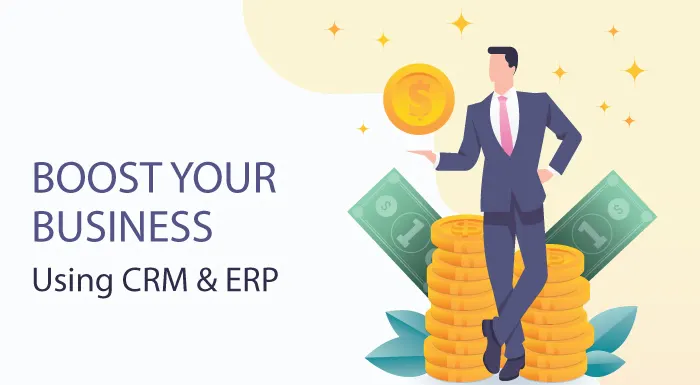 Post-sales engagement
To measure the activity after the sale, this CRM engagement Post-sales engagement is the option for you to know. We guess it is vital to understand where you can measure customer interaction and other activities that happen after the sale of any product of your website.
You measure the project status, number of calls to customers or you received, billing pattern and much more.
A Final Account
Your business always stands strong if adapting the best and most crucial strategies for your business. Today, you all must adopt the CRM software because we know how it can upsurge every industry and take you towards your goal. Meet up with CRM Analytics and make use of it for your business activity. The reason is obviously that you know your performance of business and want to parse each activity result. We totally agree with you that you need but don't go for any outdated system to check out this when this advanced Consumer Analytics is here to give you the best feasible solution.