Suppose a prospect likes something you are selling from your e-commerce website and that person downloads it. If your website that you curated is syncing with the CRM (Customer Relationship Management) software with no intertwined process then a new record will be created. It will be assigned straight to the salesperson (for follow-up process). Sales team no need to strive for any outdated method of getting new prospects. We shared this example just to guide you on the big importance of website integration with the CRM system.

What the Sales Team will do later on?
If this question is bouncing around your head then we will help you here. The Sales team will start using their advanced tricks such as when that prospect last visited your website, on how many SuiteCRM plugins (just an example) he/she looked at, etc. In addition to this, the sales team will get to know what other key information the prospect requested. Tracking such ultimate information to grow a business is worth it. So eventually, website CRM integration is the pinnacle of business success.

Remember: Ignoring the CRM integration with Websites could deprive you of the opportunity for business growth and productivity. Think about it!

What is CRM integration?
In very precise words, the CRM integration is helping hand for businesses to build the CRM and website so that both work together and give better results. When integration is done of CRM with other platforms you can make a centralized strategy for Sales and Marketing. Also, integration is the reason behind businesses of every size getting great ROI. Get ready to see the Automation functionality to save your precious time.

Hope the above information is crystal clear to all the readers here. Well, this article has more to guide you. We would like to empower you with the benefits of CRM integration with website.
Ultimate benefits for business via CRM integration with website
By the end of this article, you will be able to make the decision whether website integration with CRM is required or not. Read out thoroughly-
Real-Time update to improve Customer satisfaction
You are having a conversation with your regular customer who always contacts you when facing any hurdle. Just imagine not getting instant access to the latest data of that customer. The customer feels like you are not at all updated about him/her and you are taking so much time to get on the data.

To keep a close eye on every customer there is a need for website CRM integration. You will get access easily to up-to-date data and everything will be done in real-time. Don't feel like CRM will update tomorrow or after 2-3 hours. This software is the cornerstone of every business growth.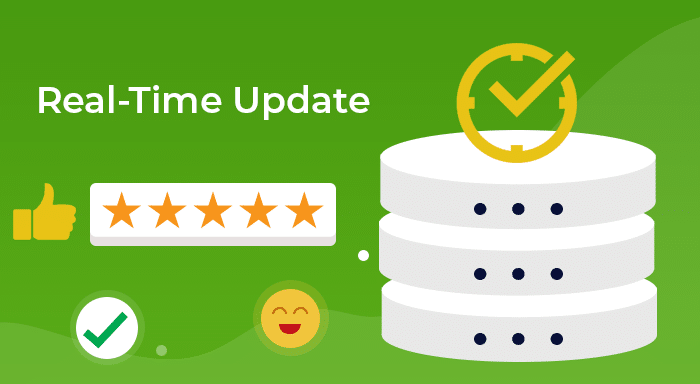 The businesses like Real-Estate or Call Center want to improve their customer satisfaction. Perhaps this method of integration you are looking for which can generate sales and improve customer satisfaction.

No requirement of Multiple systems for Customers
Businesses of every size look for time-saving methods all the time. They don't want everything to be chaotic. If the customer is always at the top of your priority then try to keep everything under one hood. And this is possible when CRM integration with a website gets completed easily. This aids you to keep the master record of your customer who trusts you in a single place.

No need to check out the multiple systems one by one for every person. This panic you and you get stumped on what to do. So, why waste your countless hours when this Integration method is a remarkable option for business.

Well, this is not the only advantage you will get as it will minus the human error. A sign of duplicacy data gets reduced and you get a complete picture of every loyal customer in one place. What's the best benefit? The Conversion Rate will increase.

Creating Profiles of customers plays an instrumental role
When you adopt the strategy of integrating both platforms then you will get information about the customer like what they should purchase or how valuable the person is for you. Is it a requirement of every business? Yes, of course, to know about them and present what they like. If the organization gets bundles of data about the customer then it means the organization is running on the right track.

The more valuable data you get the better you can create a customer profile. Generally, profile making activity of customers is the priority of the Call Center CRM business and also important for E-commerce businesses. If your goal is to get the consistent information of every prospect/customer who comes daily then syncing the CRM website should be done first.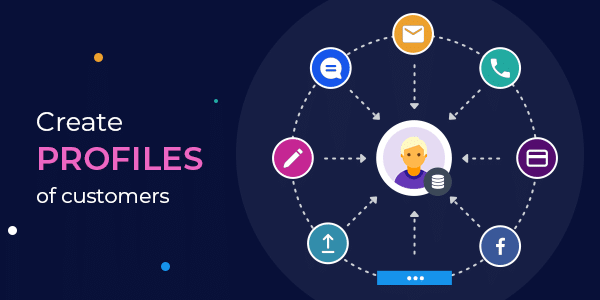 Do you want to know what more amazing benefits you will get when creating a customer profile? Keep reading till the end of this paragraph- a user can manage and target the marketing campaign that they made to fetch the new audience.

Marketing Campaign activity may end up eating your mind when not getting aware of conversion rate and customer response. Thanks to the syncing of CRM and website to track and uncover it for you. A huge benefit for the Marketing sector because they can create a better profile.

Customers will be happy with your Response timing
"Losing a customer can be irksome". Someone said this but it is absolutely a genuine statement because in just a few seconds they will find your competitor in the market and they will start dealing with them. The situation can be annoying for you. Generally, the situation happens when a customer shares bundles of queries and you don't respond to them on time. Therefore, it's mandatory for you to do website integration with CRM software.

Suppose if a customer is facing any issue while using your SugarCRM Plugins that you have then the role of the CRM begins by capturing the customer's location, industry, etc and then the software will assign the entire process to the correct department of your company.

Please note it down that the capturing information will be done from the website and then sent to the CRM and then this software will start the rest of the process. The team of your organization will get to know what the major problem the customer is facing and then they will reply to them on time. This is what the image of good software is to handle your burden and pave the way for easy collection of valuable data. It's time to give an immaculate experience to every customer that you have and deliver what they want at an opportune time.

This Integration process improves the Productivity
Ask from the head of your team who daily completes the process of import and export of documents and other data from a website to CRM. The person has no other option left because this is important and he/she must have to show some extra effort to complete it soon. Just imagine putting yourself in the shoes of that person. You will find this overwhelming activity and you will give hardly 2 or 3 days not more than that and will leave this task.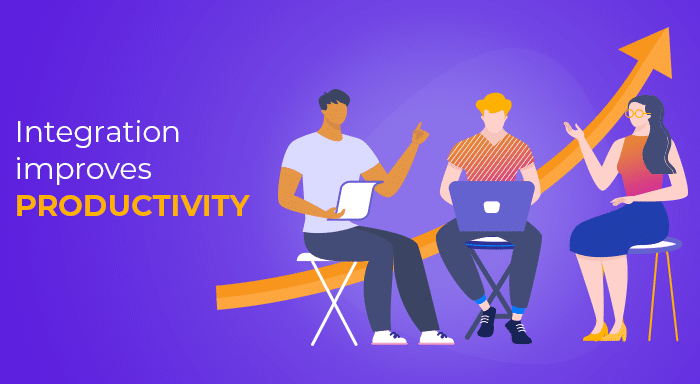 What is surprising here? You don't know about the integration method between CRM software and website. If you know and still not going on that track means killing the business with your own hands. Avoid this copy-paste work from one platform to the next.

This automated integration is a stupendous method to save time and money. It will burn the method of import, export, copy-paste, and all forever and you will find everything done in a few seconds. Your company staff will be happy as they can now pay extra attention to different business activities. After all, such benefits enable you to boost up the organization's productivity. This is all you need, right!

Older important data will always be available
We heard from many that "CRM is a one-stop-shop for business" and "CRM system is indispensable for a business to grow all the time". But we were shocked when we heard a myth about it that the older data of a person always gets deleted when that person leaves the company. If you are also the person who believes in this myth then please pay attention to this point.

It might change the way you think about this software. No matter whether 2 or 3 staff members or more than that of your sales or other department moves on, their history of customer interaction will remain safe.

The specialty of this exceptional software is giving you ultimate benefits. One of the best ones is not removing such things from your business. The new staff member can easily pick and get to know how older staff interacted. And how they took the assistance of CRM integration with website service to get engaged with customers.

The new staff can leverage it and start planning according to that. Moreover, if you want to keep the data of your customer safely then take the advantage of the SuiteCRM Backup and Restore plugin. An extension embedded with the ultimate feature to keep A+ security for customer data.

Business can pay attention to Marketing outreach
In the above fifth point, we told you that the task of the admin will now get reduced when your business goes for website integration with CRM system. The person can do multiple activities now as extra attention is always required to flash your business in the market. A user can improve the marketing outreach and improve sales.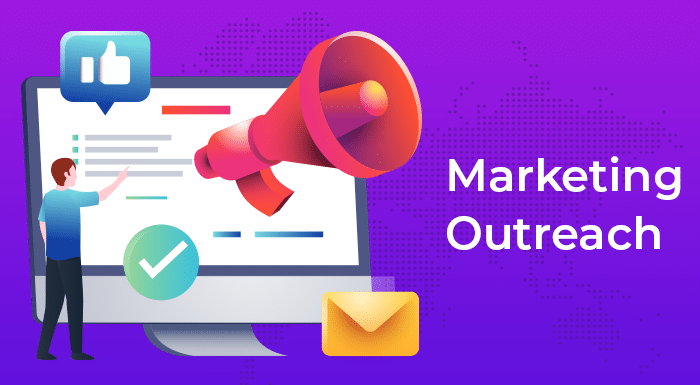 It is better to understand the actual concept of promoting brands everywhere globally to fetch new audiences and improve business. There are so many activities to market your products and you can learn now what core benefit you will get and can train your employees who are under this activity.

Putting it all together: From the starting of this article till the end we learn that Websites and CRM are a perfect amalgamation to evolve business all the time. We never thought the integration had such an outstanding impact on the organization's efficiency and productivity. You can endeavor for software like Salesforce CRM, HubSpot, AgileCRM, etc. These software can help you to give unparalleled benefits when syncing with the website that you have for the audience. CRM integration is one of the stepping stones behind business success, so make sure to do this at any cost.