Agree with you that managing communication and managing the business simultaneously can be challenging but not impossible but we just want to know that do you still believe in the email platform for communication to get connected with prospects. We guess no one can show the magic of email for communication because the platform has a toolbox with bundled advantages and now the current era has plenty of email marketing software which you can strive for your organization's growth. Today, we decided to share a versatile email marketing tool well-known in the market as a "cloud-based email platform" and the name is Mailchimp software.
When it's time to make a conversation with your prospects to turn them into your loyal customers, we still think that Email has something that others don't. Around 3 billion emails are sent on a daily basis which indicates that users believe that email can make their relationships with others stronger. Every time when we talked about email marketing with others, we got to know new and advanced software for that purpose. Some have automation features, some have analytics features so it's too hard to select which one is right for business enhancement. One of the software that we are going to uncover is Mailchimp.
What is Mailchimp and why use it?
The software Mailchimp is termed as a cloud-based marketing automation platform where users have a chance to make or you can say design the newsletters and can send those newsletters to their prospects. A platform like Mailchimp software is totally worth it when it's about creating an email campaign, handling the contacts lists, monitoring your data over there, and much more. We already informed you about the integration importance these days, so if this email marketing tool can integrate with the third-party app then it will be very helpful for you and the good news is it can integrate easily. Sounds great!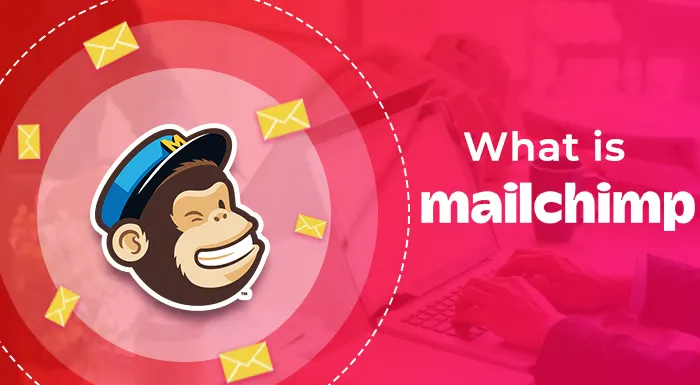 This is what is Mailchimp as it minus your efforts because Mailchimp is ready to play the role of sending an email to many people at a single time. Let us give you an example here as you have created an email campaign to grab more leads for your business and you feel like one by one sending a message is too old fashion. Gone are the days when you have to show your manual efforts because now the situation is you can send email campaigns, especially from the Mailchimp platform, and here automation feature assist you in sending email to plenty of customers at a single time.
Who should strive for the Mailchimp software?
The blog is regarding the Mailchimp guide and we believe that it is very important to share the information that who needs this software in their business at any cost. Well, if you have kept attention to the introduction then we already told you that every business likes email communication and wants to get engaged with customers first via email. 
It is obvious that businesses always select an email to share anything so we must say that no matter whether you are a novice in this or you have a large-scale organization, the software is suitable for you all to run business with astonishing speed. You can put your hands on any plan of Mailchimp pricing but that we will discuss later on.
What is the working process of the Mailchimp platform?
If you are reading out the Mailchimp guide in this article then how can we not put a spotlight on the work process of Mailchimp? Do you want to know how does Mailchimp works? Keep your eyeballs here as your first job is to create an account with this platform and take a subscription plan.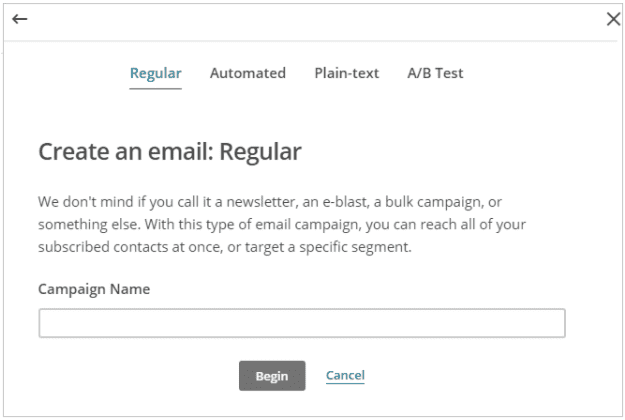 Once you complete the process and just sign in to your account then you will see that you will be at a simple dashboard. In the Dashboard, you can check out the tabs that are: Campaigns, Templates, Lists, Reports, and last but not least Automations. Suppose you want to create a Campaign and click on that tab then you will see it offers you four types of email-creating processes and that are: regular, automated, variants and the last one is plain text.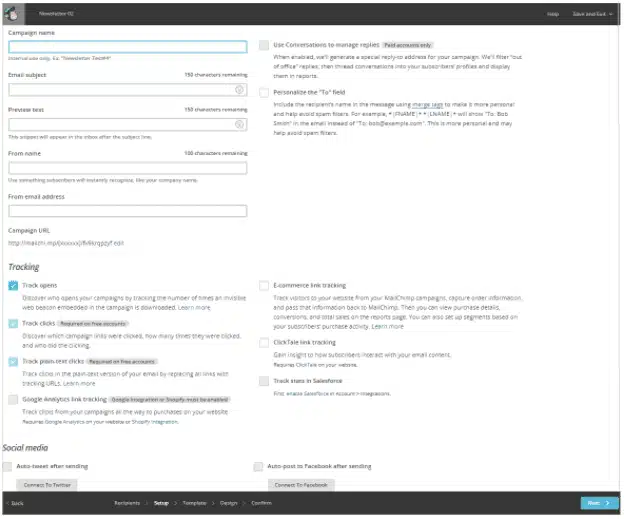 When you move on to the next screen then you will see that a requirement is selecting a Subscriber's list. It's all up to you that if you want to send that to entire lists or segmented lists. After that, a form appears on your screen which you need to fill in with the information about the campaign. Moreover, you can check the Settings for data tracking or social network sharing data.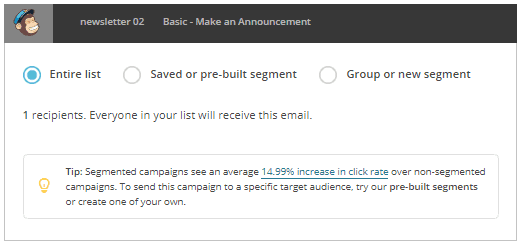 Finally, what you have to do is select the design and layout of the template because you are creating an email template so it's all up to you what look will be better according to you. More importantly, you will see 3 types of templates and the names are Basic layouts, Pre-built themes, and the last one a template regarding the message you want to convey. One more thing to share is all the templates are customizable and the best part is you can code your own template from scratch in Mailchimp software.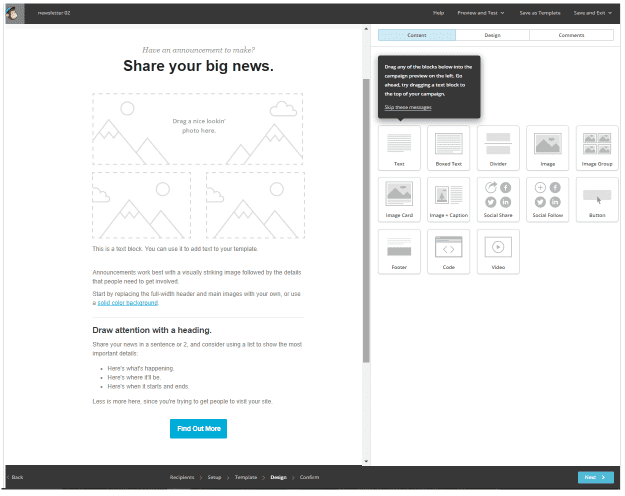 Eventually, just need to enter the organization's logo, content that you want to share, video and share the button on social media and your campaign is ready to send and ready to accelerate your business.
What are the benefits of the Mailchimp platform?
This is the gist of this whole article to inform you that this email marketing tool has some humongous traffic just because it has some stellar features that can give you the best solution. Want to know those features-

Details of the campaign analytics for your business
Businesses get to know their results more than what else they need as it is very crucial to get aware of how your campaign performs and whether you get a good result or not for your business. The same goes with the Mailchimp platform if you work here for the email campaign process and after a few days you are very interested in getting information about your efforts then it can inform you. 
You will be alert with information like how many users opened your email, how many unsubscribed after receiving your email, on which campaign you get maximum clicks, and much more.
No such hassle you will face for Interface
The interface is always important for the users because everyone wants that it should be easy and more importantly well-designed for you because many are novices and have such requirements not to face hurdles. Most of the users strive for software or tool for email marketing where their user interface is customizable. 
Now if your question is about Mailchimp then we are pleased to announce that here the user interface is easy to use and also it can customize your email campaign. Well, reading out the Mailchimp guide here then it's quite important to know this point too.
Businesses can import email templates of their own
We already informed you about when you operate this cloud-based email platform called Mailchimp then you will be happy to see that it offers you effective and special templates for your venture to work and send from there.
But you all are not under this software as you are free to import your templates here if you want. When you operate this software the "point-and-click editor" assists you in adding up the coding of that template no matter whether you have any understanding of CSS/HTML or not. Big deal!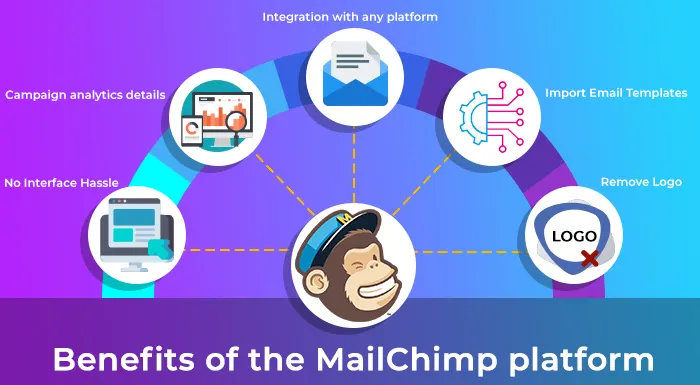 Significance of Integration in Mailchimp software
In the growing pace of technology, everyone wants their platform or business should be integrated with other third-party software to ease their efforts. You all have studied SugarCRM integration and in-depth Business Integration, so now we have presented the Mailchimp platform and the best part is it can be easily integrated with other third-party applications or software. 
How about integrating with a social media giant called Facebook? Yes, that would be possible too and it can also sync with WordPress, Slack, Zapier, and with many more. Luckily, we have an extension for this called SuiteCRM Mailchimp Integration which may help you regarding the campaign process.
Chance of removing a logo of Mailchimp
When you start putting your efforts into a campaign in this software then you will see that it always puts its logo on your drive. Even on the subscription form, you will see that the Mailchimp logo appears there too. 
Many big organizations don't want any logo in their campaign process instead of their own and also we can mention here small or medium-scale businesses that even they don't want the logo should be there. So what is the big deal here as you can update your account and can remove that logo easily from your campaign and subscription form? This is true as it is one of the biggest advantages that everyone wants so we are sure that no one will deny this.
How to use Mailchimp for the best Email Marketing Outcome?
In terms of email marketing platforms, nearly 70% of users preferred to go with Mailchimp over any other software. Also, it is one of the oldest players in the market and therefore possesses seasoned knowledge of email campaigns and marketing. Mailchimp pricing and plans are also designed in such a way that every business, no matter if they are startups or well-established firms can use it.

In the year 2020 alone, over 333,600,000,000 emails were sent by Mailchimp customers around the globe. They have a free plan for amateur users, so don't worry if you can't afford the hefty subscription fee of an automated marketing platform. We think these reasons would be more than enough for you. Now you know the benefits let's move forward to our next topic i.e. How to use Mailchimp.

Ready to use Mailchimp? Let's get started!
Starting with Mailchimp is pretty easy. The only thing you need to do is to sign up with Mailchimp if you haven't already done so. In the early stages, it will ask some basic questions regarding your business. Based on these questions, Mailchimp will recommend an appropriate plan for you. After setting up your profile, there are some key features that you should know for sure.
1. How to Use Merge Tags in Mailchimp?
Once you get familiar with Mailchimp its UI (User Interface) will seem more fluent to you. But don't worry if you don't understand bits and pieces of software. In this section, we will show you the easiest way of using merge tags. In the beginning, it is important to learn about merge tags.

Using merge tags is a very common practice that is adopted by a lot of marketers. They are a kind of token that is used for making emails more personalized.

Let's understand it with an example. There is a merge tag in Mailchimp i.e. *|PHONE|*. For instance, you are sending a confirmation email to your customers. In this, you want them to make sure whether the phone number they provided is correct or not. Then, instead of entering the phone numbers one by one into every email, you can insert this merge tag. Mailchimp will automatically customer's phone number and insert it into the body.

Whenever a new user enters the information in the Mailchimp sign-up form, it automatically gets saved in the audience field. A particular field is chained with a unique tag and these are called merge tags. You can use merge tags in every type of email campaign, for personalization, email footer, email subject lines, etc.
2. Increase Conversion rate with Email Autoresponder
Autoresponder is one of the most useful marketing automation tools in Mailchimp. It will allow you to send emails to subscribers based on their actions. Not only this but the users can also schedule multiple emails, for this you can set different trigger actions.

Use Email Autoresponder in these cases
(i) Welcome emails for new subscribers.
(ii) Information and educational newsletters for spreading valuable content.
(iii) Send automated emails to those opportunities who asked for personalized quotes.
(iv) Abandoned cart emails.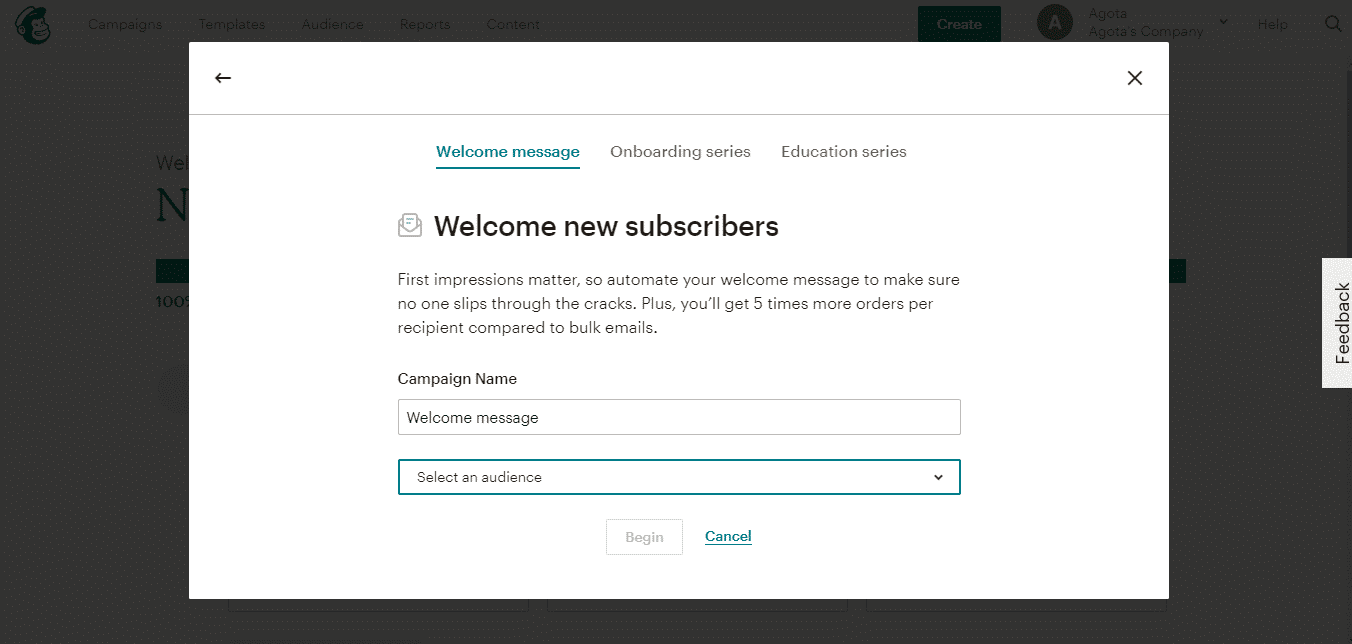 These are some common examples of email autoresponder uses, however, based on business type there are hundreds of other applications of this tool.

Starting an email autoresponder in Mailchimp is quite simple. You need to choose any one option from "Welcome Message", "Onboarding Series" or "Education Series". Then, there are a few fields that you need to edit like "From", "Subject Line", and content in the email body.

In order to use the triggers, you need to learn about automation categories first. There are a bunch of automation categories in Mailchimp.

(i) Featured
(ii) Tags
(iii) Subscriber Activity
(iv) eCommerce/Purchase Activity
(v) Data based
(vi) API Calls
(vii) Custom Settings

Within each of these categories, you will get different triggers like Sign Up, last purchase, abandoned cart, join audience group, purchase any specific product, etc.
3. Drip Campaigns for nurturing leads
Nurturing leads is one of the most important aspects of improving the lead conversion rate. And Drip campaigns are established when it comes to lead generation. People use drip campaigns in Mailchimp based on lots of different approaches like educational, promotional, etc.

We are going to show you a Mailchimp hack that will allow you to utilize drip campaigns like never before. Apart from conventional drip strategies, we'll show you how to use data like lead scoring, and behavioral, demographics triggers to engage more with leads.

For this, you need to create a custom workflow and choose an appropriate template for your email campaign. Edit the template as per your requirements and choose a trigger point that will start the drip.

If you want to start an even more targeted campaign then you can choose the option called "Subscribe Browses to URL". You will find this option under the Goal events. This is the best approach for the warm leads, who show the slightest interest in your product or business.
4. How to use Mailchimp Signup Form?
A signup or opt-in form is one of the best ways to increase your email list organically. As a Mailchimp user, you get the option to build a fully customizable signup form so that you can attract leads not only from websites but other channels like social media.
Let's have a look at how Mailchimp Form Builder works. Follow the steps mentioned below to create an embedded form.
Click on the audience drop-down option from the left.
Then select the signup forms option.
Next, select the Form Builder option.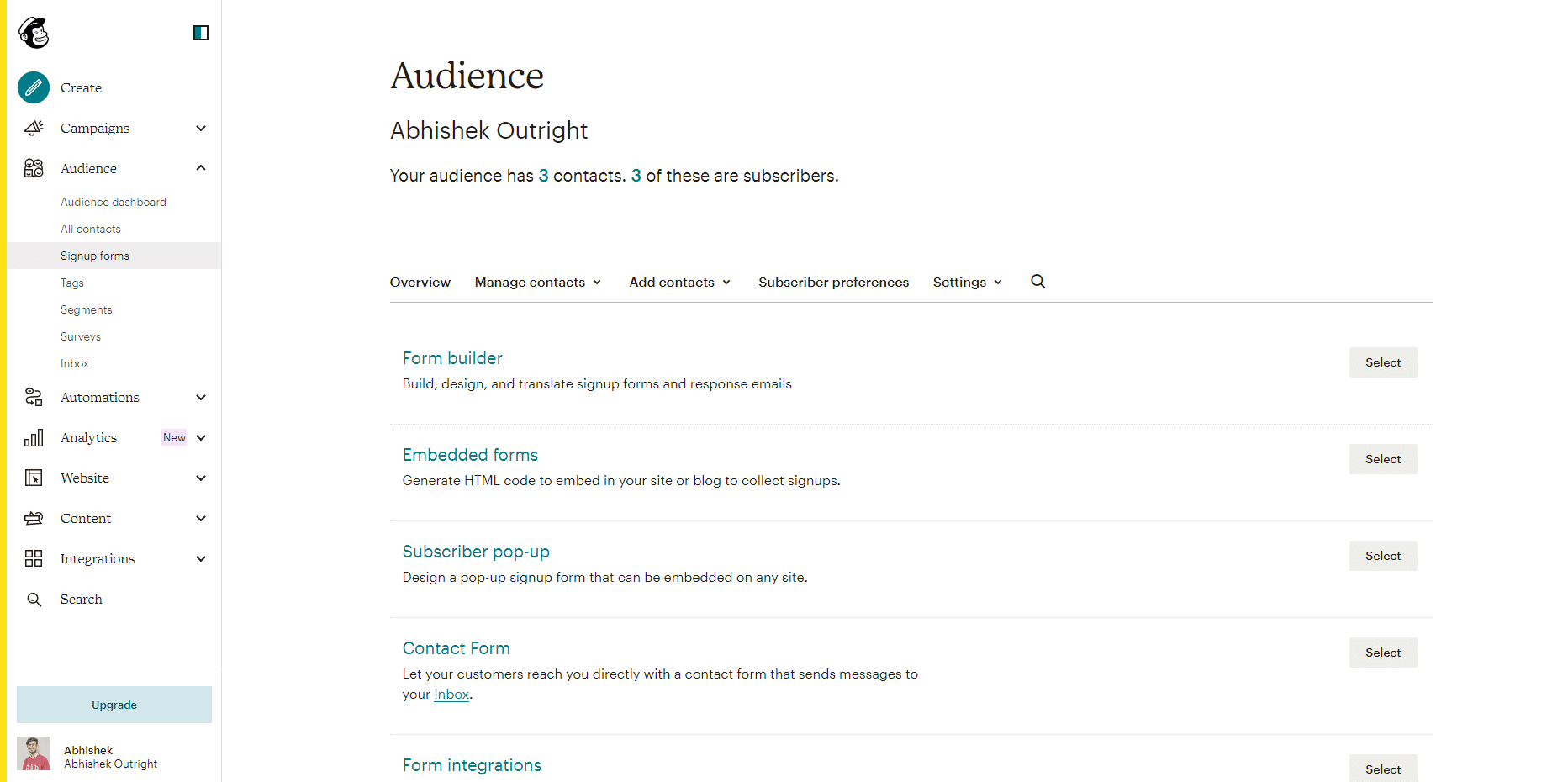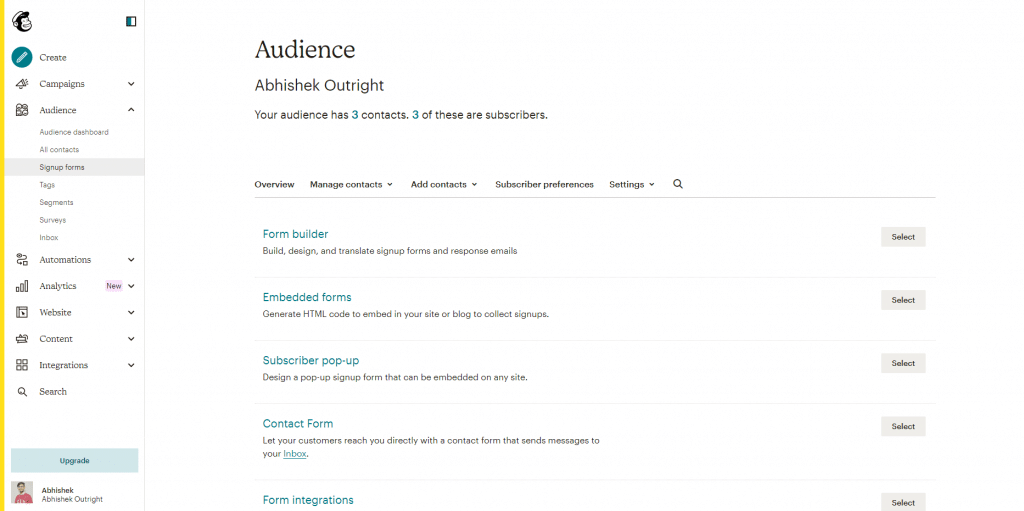 Currently, we are in the Build it section.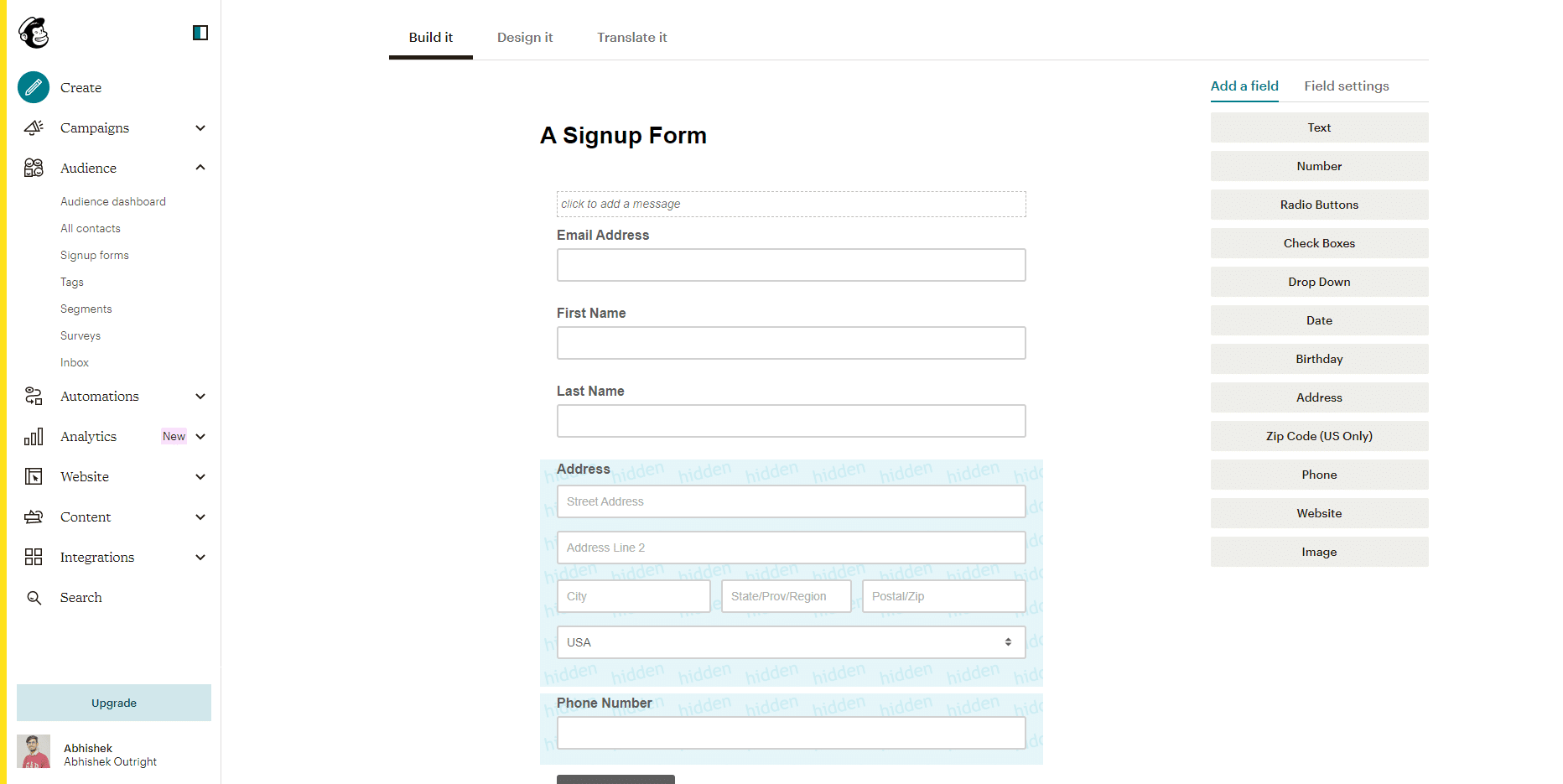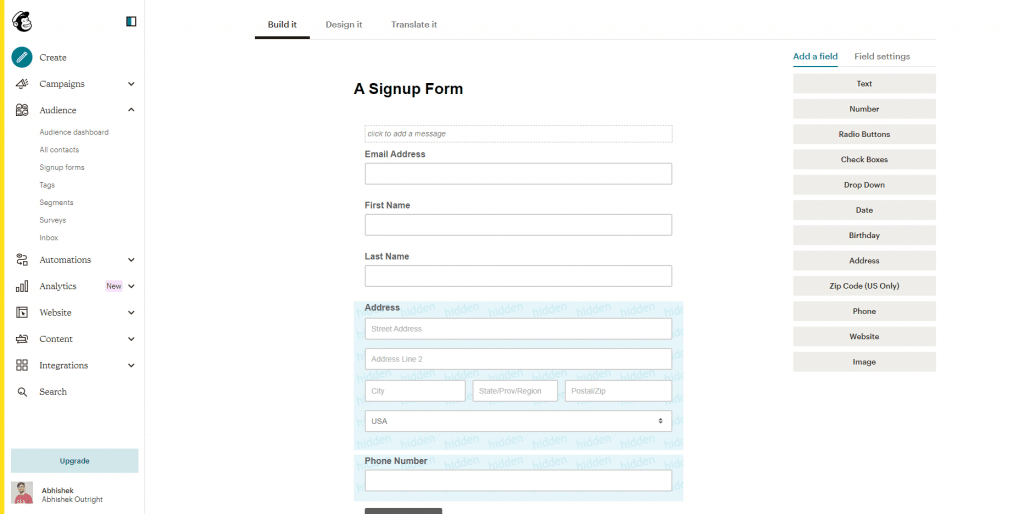 Add a befitting title and you can also add an image to make it more engaging.
There is an option to add a message, but if you want to then keep it short otherwise the form will feel too crowded.
By default, you get fields like email address, first name, and last name. There are other fields that you can add like phone number, address, etc. (Pro tip: Don't collect customer information that you're not going to use, name and email are sufficient. Otherwise, GDPR (General Data Protection Regulation) might come into effect.
Finally, change the Call-to-action button text. By default, you will get Subscribe. To change it, go to the translate it section and then change subscribe field text. Click on the Save Translation Settings button. The CTA copy must be succinct so customers can know what they are signing up for.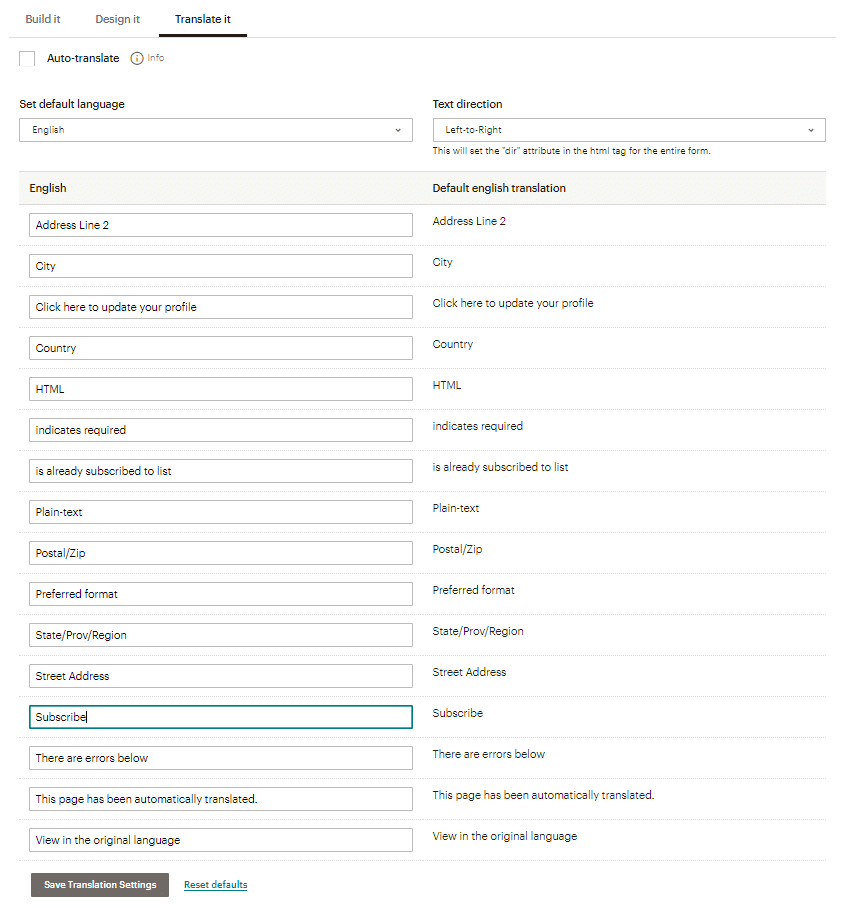 And that's it! Your Mailchimp Signup form is created and ready to use.
Mailchimp Pricing plan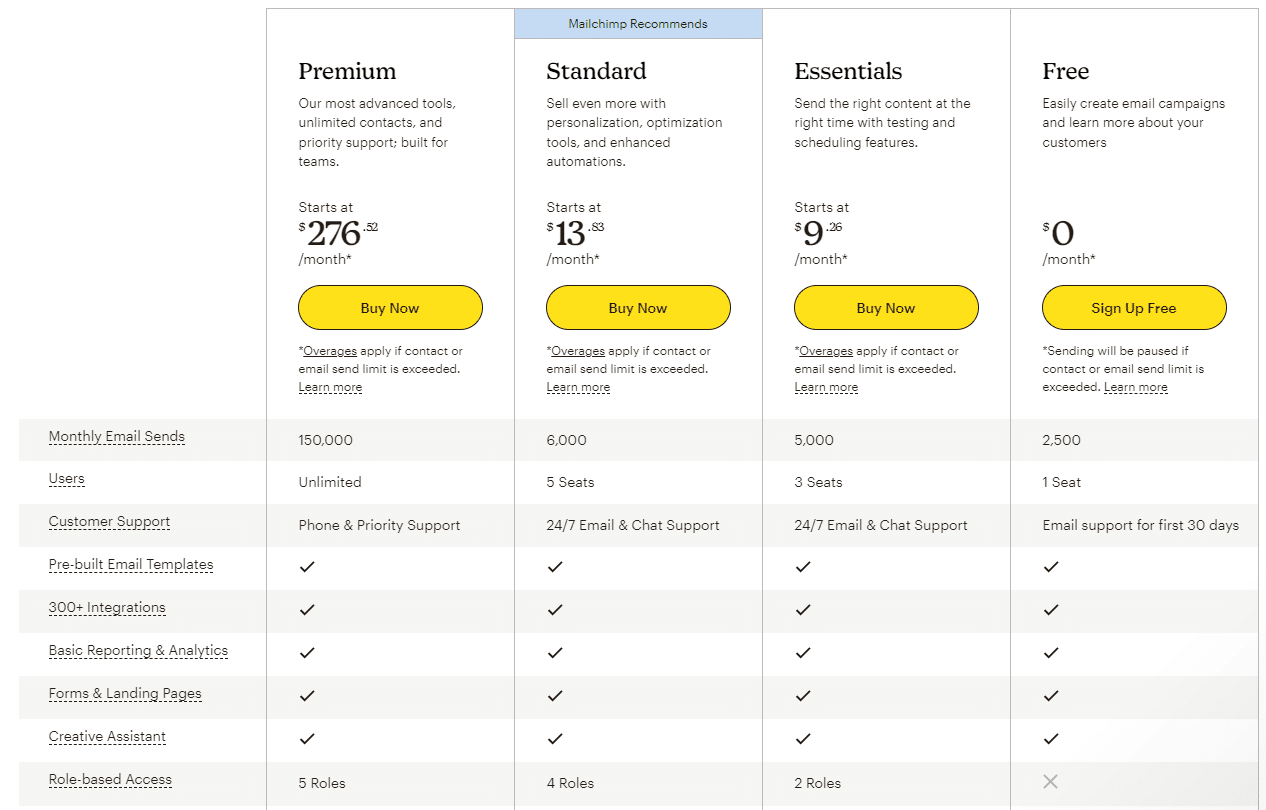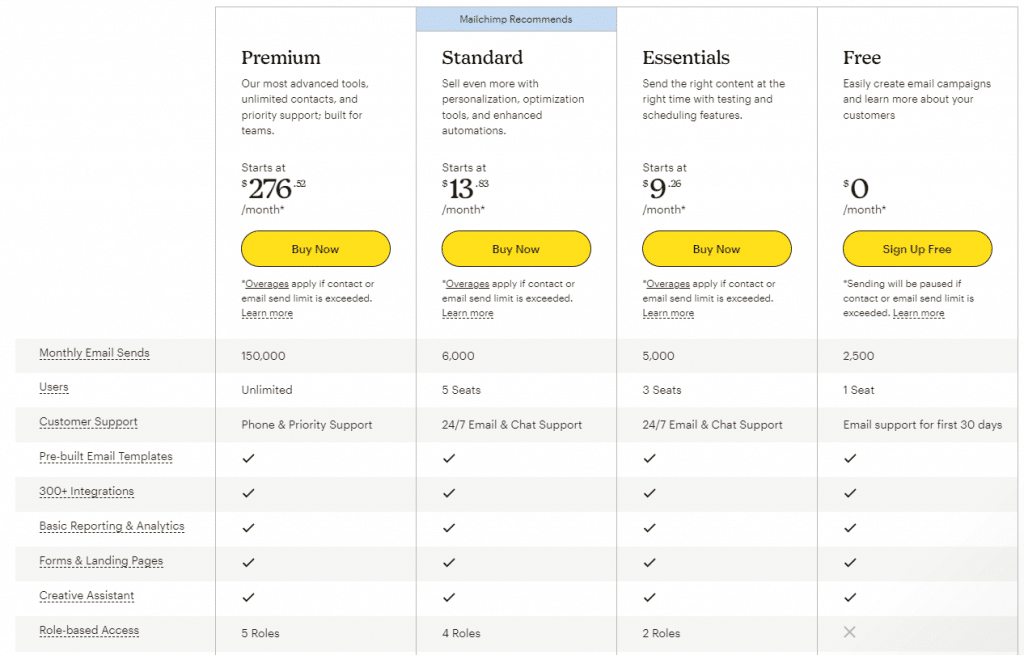 Wrap it up
The right tool for effective communication with customers is always "Email" so we should always be updated regarding its tools or software whatever is available in the market because it's time to take the business to the next level. We agree with you that you have a good knowledge regarding email marketing tools but which one is the best one and has a toolbox full of stellar functionality for business work activity improvement? This is why we shared about Mailchimp software today which is right now the most demanding. The software may help you to expand your business more by sharing the best result-driven solution. Above we have shared with you in-depth about what is Mailchimp, what's its work process, and even Mailchimp Pricing. Select the plan of Mailchimp that according to you is perfect for running your business in the present and future.