Did you know what the term Automation means? Let us explain as "Automation" is a term which plays an essential role by automating the repetitive tasks of your work and that save your precious time and efforts towards your work. This kind of concept you will learn in this blog which is about the CRM Marketing Automation. But any guesses why use Customer Relationship Management (CRM) with Marketing Automation?
There were many of you who are paying attention in this blog have worked in the CRM industry and are looking to automate repetitive tasks and manual tasks too of marketing concepts, so here we present CRM Marketing Automation that can do this job effectively. Well, we must say that those who just started their new business in the town, you must strive for this system that enables you to boost up your business productivity as well.
Let us give you an example here to understand this concept more clearly- you have seen that many Sales and Marketing industries are so busy catching-up their new customers to strengthen their business. They all should go for CRM with Marketing Automation that may surely help them all to monitor their customers or we would say that it's a better concept to understand the whole journey of your customers.
The concept may be new for most of you but prominent for sure, so we decided to present some of the benefits and the software's of Marketing Automation that you all need to pay attention to. Hold your breath and read out the whole article till the end.
Benefits of Marketing Automation for your task
It's important before adapting any software or any system; you must know the importance of what the software can do for you. Have a look:-
Know your customers and track their activities
Well, it's a dream of every marketer to track the initial activity of their customers as many want to know their web activities, buying behaviour, etc. This is valid if adapting Marketing Automation software in your business today. How about tracking customer activities on a different channel?
Once again plus point if endeavour for the CRM Marketing Automation that can do this job too. Respond to your customer from here and deliver what they need on time and make your marketing business to reach on the top level.
CRM Automation can save your precious time
In today's time, we didn't find any software or system that can't save users time. One of the software we have uncovered in front of you and that is CRM Automation and how it saves your time let us explain.
How many of you want to create a campaign more quickly for the customers? If you all want then this software can assist you where it helps you all to set-up auto responders if required daily follow-up regarding business work. Furthermore, you can even automate messages for various social media channels. For some more piece of content, read SugarCRM Marketing Automation.
Sharing incomparable work build strong relationship soon
CRM with Marketing Automation shows a green signal to every organization that building up a relationship with customers is not so complex. You have a great chance to build up a relationship with the customers. You are looking to maintain the regular inflow of data of each customer to get engaged with them is the right method.
You are focusing on their activity what they need the most as you can interact with them with this software and share what you have. This can also assist you to flaunt your brand of the business.

Create the reports and detailed profiled here
After understanding the above benefits of CRM Marketing Automation, we would like to share one more functionality of it. Many of you like to create reports because these days it's hard to keep every information in mind and then work. You are allowed to build up the reports of customers and save it in this software. Understand more deeply in SuiteCRM Marketing Automation of Outright Store.
After that, you can analyze easily that which campaign did better work or which campaign failed. Moreover, sharing the reports is the right idea as you can share it with your team or head of your organization. Now if you have a question "How to create a detailed profile" then let us tell you that you can do this in marketing automation software by using email open rates, web behaviour, etc.
CRM Automation guide you to maintain consistency
You all understand the term Consistency. It applies to this Marketing automation software too. How? You all are busy in your work schedule. You can schedule your every task in a timely manner and this way you are maintaining consistency in your entire work process and that's what every customer needs.
If adapting this software, you have a brilliant chance to timely schedule follow-up for all the customers that are in touch with you. Set the time of posting anything that you want in the social media channel.
Difference between CRM and Marketing Automation
We have put up the name CRM Marketing Automation but still, let us tell you that both are a different thing. How? Let us explain the difference to clear all your doubts- First and most important point that you need to know between both is Marketing Automation's main objective is to target the marketing focused and CRM main target is Sales focus. This is a big difference.
They both have superior software to work: Marketing Automation has Marketo which allows every organization to streamline, automate the marketing tasks, email marketing campaign and workflow. And, CRM has Salesforce which has a huge strategy to manage the entire company interaction with current and new customers.
Now if we say that both these systems have different aspects of fall in the buyer journey then would you believe this? We will explain to you if first mention marketing Automation then it sees- Raw leads, Viable leads, Active leads, Nurtured leads and Marketing Qualified Leads. Okay, so now if you mention Customer Relationship Management then it sees- Sales accepted leads, Opportunities and yes, Closed/won.
What other key areas CRM Marketing Automation works?
Only for the marketing purpose? We researched and got to know that the automation has ruled on two more aspects and that is Sales and Service. Let's jump into the pool of both Sales and Service automation-
This type of automation software is well-known for expanding the CRM software more and more to reach the users. You want a 360-degree view of your sales cycle to manage the entire sales business properly this software can play the role of assistance by converting the entire leads into new customers for your organization.
You can say navigating the customer or monitoring them is quite easy if you strive for the software like Sales Force Automation. You want a complete focus on your sales reps process, so that would be easy in this software which can automate the repetitive task and you focus on your crucial work.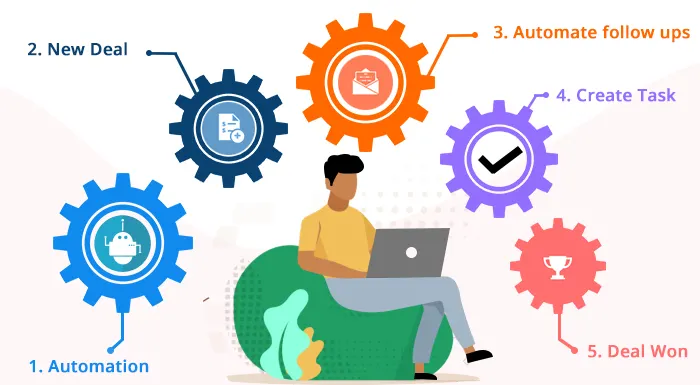 Customer Service Automation
One more Automation software we have and this is regarding the service prospect and the name is Customer Service Automation software. You all will like its features as it provides Chatbots which is powered by Artificial Intelligence, Customer Self-service, automated responses and also case routing.
This is the actual fact that after using this software in service companies, manual labour has been reduced as 34% agents use AI and their work has fallen. They focus more on the crucial task which can reinforce their organization. For improving the business efficiency, you can adapt the Customer Service Automation which always performs brilliant work.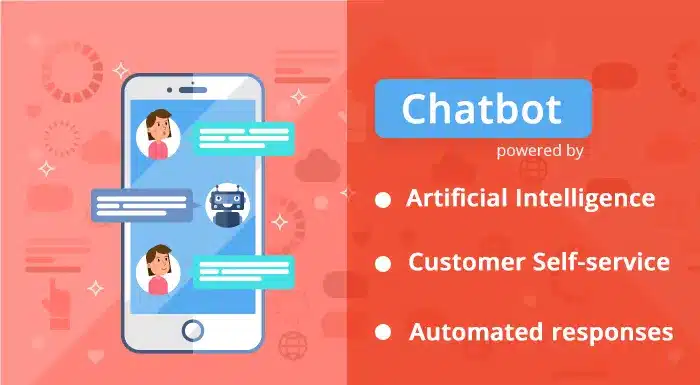 Most popularCRM with Marketing Automation software 2020
Marketo
This name is well-known for making marketing automation software for many companies.
This CRM Marketing Automation has features like email marketing, landing pages, web analytics, etc.
The software is best for any kind of business.
The pricing of Marketo starts from $895 per month.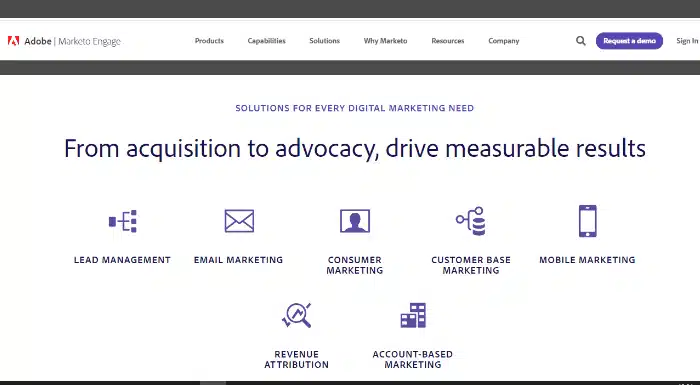 HubSpot
This software company is well-known for inbound marketing and Sales.
It has some advanced features like you can edit content, automate subject lines, formatting regarding content is too easy.
There is a free trial version also
The pricing of HubSpot starts from $200 per month.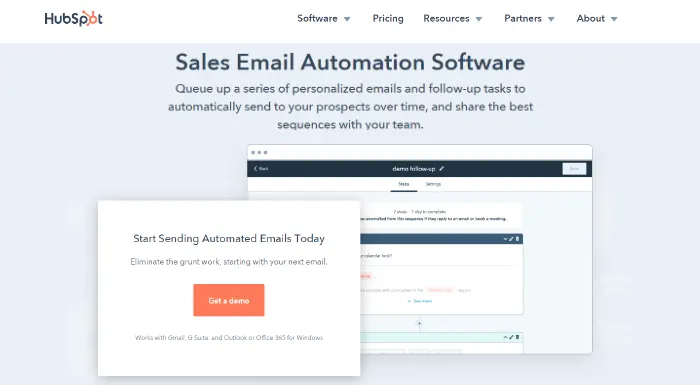 Pardot
The software Pardot is well-known for building dynamic and comprehensive campaigns.
It has some great features like Track and measure campaign, automated email sending facility, etc.
The free trial version of this CRM Automation is available.
The cost of this software is $1000/month/user.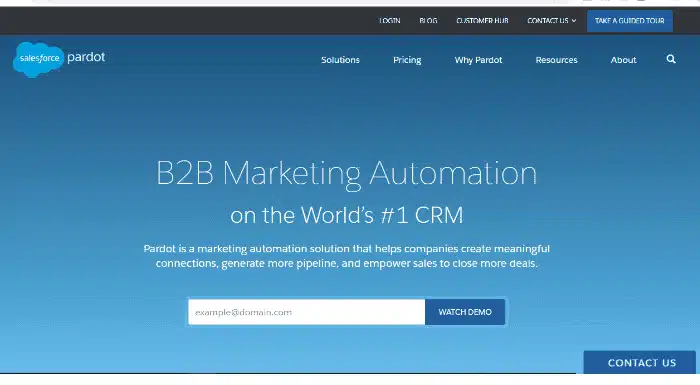 Campaigner
For tracking the activities of customer's data swiftly, this software is best to do that work.
Some of the features of Campaigner like automated advertising, have more than 900 email templates, reports of detail you can see and much more.
The campaigner offer 30-days free trial to you all
The cost of this software starts at $19.95 per month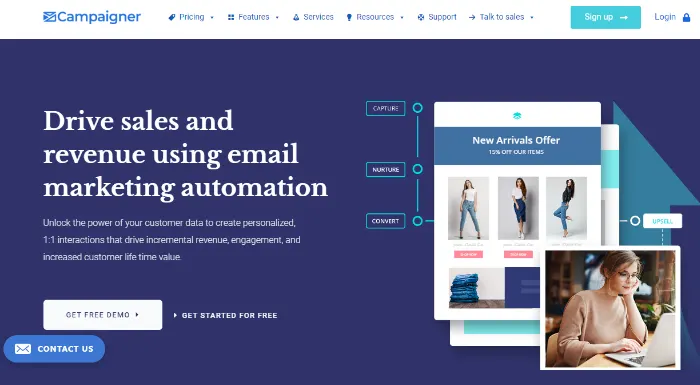 ActiveCampaign
This is one of the best email marketing service providers and also it integrates with the third-party software easily.
Some of the stellar features of this software are- it fetches new contacts, every month sends a new email to customers, tracks the website visits, etc.
This CRM Marketing Automation software offers a 14-days free trial to you.
The price of this software starts with $9 per month and this for up to 500 contacts.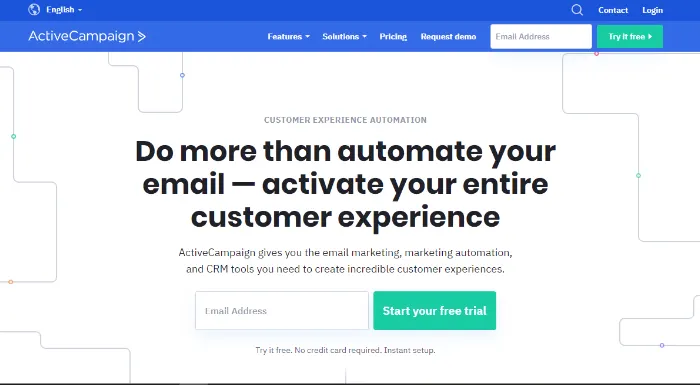 Over to you
When working to get engaged with your customers, it's important to handle the repetitive tasks which do not stop you to focus more on crucial jobs. Thanks to CRM Automation for all this where you can work with utmost ease in today's life. Marketing automation role in business is always important and because everyone wants their work to be handled with care and the way you want the work to go, Marketing Automation does that process and shares the best reliable results for your business growth and development. For the Marketing purpose, you can also get used to the extension like SuiteCRM Drip Campaign that shows some superlative features that you expected. Above we look at the in-depth of the Automation concept and CRM and combine both the terms. Make sure to read out each point of the benefits of how it can enhance your experience.