Every financial sector is facing unstoppable challenges day by day. They have set their objectives but sometimes may find it difficult to reach there as, in this digital world, it's hard to satisfy needs. Such an intense competition going on in the town so how is it possible? Well, let us introduce a software for you which is called Customer Relationship Management(CRM). Why this software? The reason is if you are in deep search to gather customer needs or looking to retain profitable customers then CRM Software for Financial Advisors is the best choice for this task. Every positive result the financial advisor can expect if endeavor the CRM software to maintain their present and future stronger.
We have an example for you to understand: Every financial advisor, no matter whether they establish a large organization or run a small business wants to shine its goal of improving the business performance and gaining customer loyalty.
We believe this is not so easy for anyone but if you go with the best holistic software then chances are really very high. Strive for CRM software for Financial services which is the right choice to get practical results for sure.
Working on CRM software can offer you an abundance of benefits for your organization. We are going to jot down some of the benefits of CRM for Financial Advisors that show how the software may help them. Let's make a fresh start
Benefits of CRM Software for Financial Services
Parsing the entire activity rapidly via CRM
You have established your organization and you are working on a daily basis. Do you want to know your financial services are going on where? Maybe a tough job for those who operate outdated software but CRM users can know each and every aspect.
Your software CRM is able to track and even monitor opportunity pipelines and in this way, you get to know where you are actually. You get a signal about your projects which is going on where, what your sales process going on, which of your clients is looking for what and many such things.
CRM for Financial Services keep everything at one place
This is much-needed for every financial sector as many feel frustrated when information is distributed here and there. The entire information of the client should be at one place so thanks to CRM for doing a great job which helps you in this work.
At a single location, your all client information should be put up as it is the best way for extended to include the external entities like the Bank and competitors. You can operate on that information when the time is of the sales process.
Want to know who your competitors are?
Regarding business, someone has said "When there is money, there is a competitor" This is a universal truth and you can assume in the financial sector too because we all know how big competitors in the market are going on every day.
CRM Software for Financial Advisors is the right method to find out who is your competition. We will tell you how as using the functions of CRM you can store your competitor's information and can track their work like what they set their objectives, what's their marketing strategy etc. Such reporting may assist you to know what changes you have to bring in your business.
Improving customer experience is a big deal
Above we already told you that sharing the incomparable experience to customer's is every financial advisor's first motive but that's not so easy for anyone. No matter whether you are running a small organization or higher-level, you have to respond to your customer and make them feel valued.
Don't retort them badly as CRM software may help you to keep the entire department at one place so that anyone can answer a customer's question positively. Customers like when they get a response and this all is up to you how you want to treat your customers.
Get access to your clients via Custom Dashboards
Advisors can access client information easily and from anywhere. Advisors can also utilize the list view to plan their daily tasks more efficiently and keep a track of their daily performance as well through their device. Advisors can also access the detailed view to gain deeper insights into their client's profiles, information related to investments, returns and meetings on their dashboard.
Generate full information report regards Market
Advisors also have access to useful information related to the market trends and provide valuable suggestions to the clients and guide them towards the most profitable investments. Advisors can create detailed reports on their clients and utilize this information to further develop their investment strategies. They will also have a graph view of their performance to predict upcoming events.
Functions to know before choosing Financial CRM Software
In this digital world, everyone is prudent as no one wants to invest money on any software. They think twice or thrice before accepting any software as money matters the most. So, before choosing any Financial Software, what you have to look for? We have uncovered some points so let's have a look-
Every client wants to offer the best customer service but unfortunately, working on some outdated software you may lose your customers forever. Gaining custom trust and sharing experience is a tough job but a crucial one, so your software must offer the best experience or improve the customer experience. The Financial advisor wants to know the customers interest and some other details. Your software for Financial services must offer such services to strengthen your business and hone your goals more.
Improving customer service is a priority but raising business revenue is quite obvious. Every Financial advisor wants to raise their revenue because upsurge of revenue and you can expand your business and do more such things to raise business productivity and efficiency. Choose a better software for your financial services that can meet up your goals and can improve your business platform.
Sometimes you are not able to manage the business like your employee works, what they doing, how many customers they interact with and many more aspects are there. A special aphorism software is required for your financial services which can handle your job, so our suggestion is to go for that software only which shake hands with you and is ready to play a role of assistance to keep your business up-to date.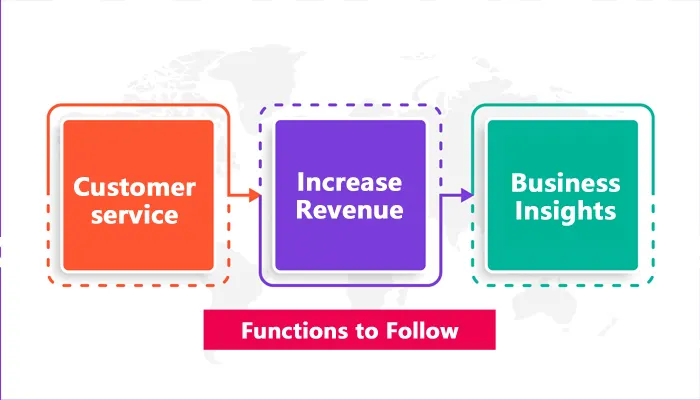 List of CRM Systems for Financial Services
CRM for Financial Advisors is totally worth it to enhance their business growth and obviously performance. While getting aware about the role of CRM in the Financial industry you all are looking for some stellar CRM software. We have shared some of the best software of CRM for you-
Salesforce
A cloud-based Salesforce CRM solution offers integration with third-party software
This software strengthen relationships with corporate clients
You stay connected with clients in real-time and the best way to raise business productivity.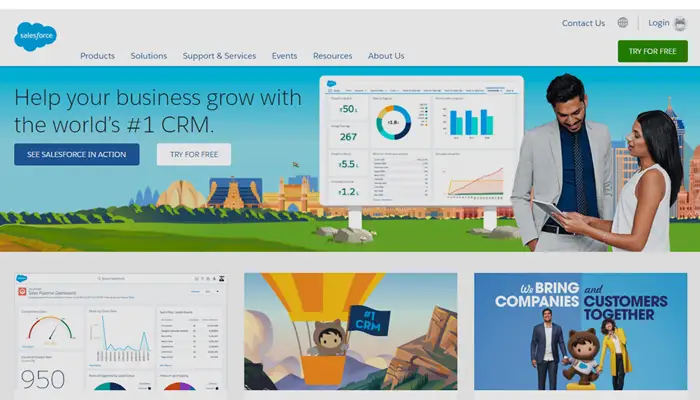 Microsoft Dynamics
This software offer on-premise and cloud-based versions

The software called Microsoft Dynamics integrates with other Microsoft products easily

You can track your clients here and can maintain your client's relationship swiftly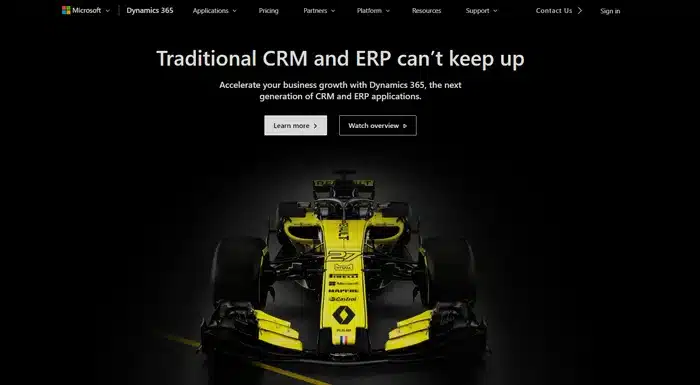 Creatio (Formerly Bpm'Online)
A great software to connect marketing and sales teams together.
You can maintain records of your customers from leads till the end and use it for your work
For improving customer service, you can design in this software and can automate processes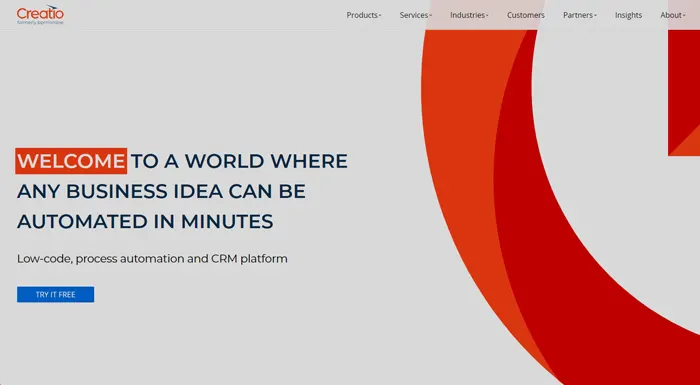 SugarCRM
The financial advisor should strive SugarCRM which is a perfect choice and easy to use
The financial advisor can work on sharing sales information, prospects, close deals and much more.
Customer satisfaction goal can be fulfilled as the SugarCRM can improve your business performance too.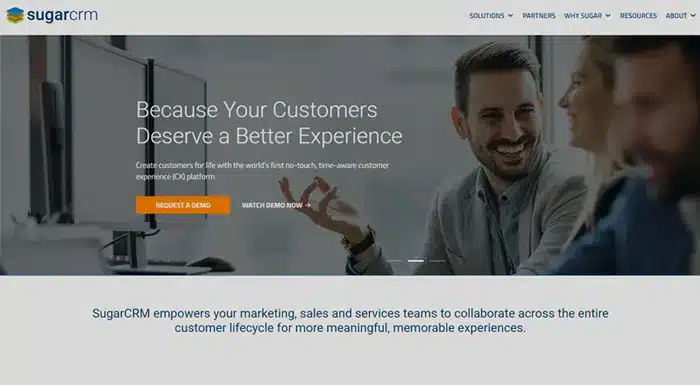 Insightly
This CRM for Financial Advisors is affordable for you and can reinforce business

The best part is it collect entire data from multiple channels and store it safely

This software of CRM for Financial Advisors manages customer's interaction, leads, projects and opportunity, etc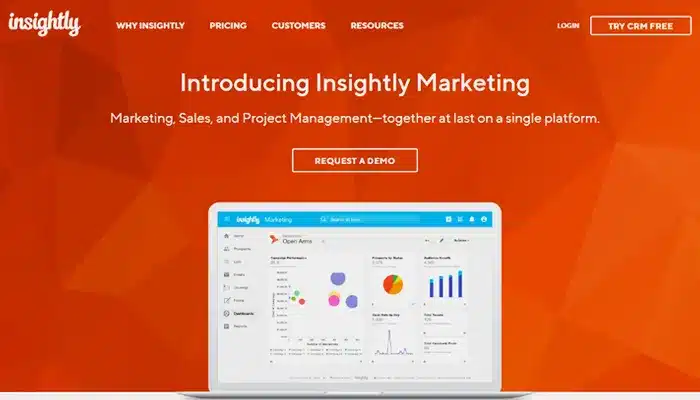 Concluding remarks
Every industry is now going to stay with the topmost software only that can enrich their customer experience and give always result-driven solutions. If we talk about the financial sector then let us tell you that software like CRM for Financial Services is worth changing the organization image where a business can face up any challenge with their competitors. Big deal! The software CRM for Financial Advisors may give you much more functionality which you didn't expect, so we must say that you don't have to waste your time now, you know now which is the most stellar software for your work.