CRM (customer relationship management) software is software designed so that businesses can flourish in relationships with their customers. It takes care of the entire lifecycle of customers and what businesses can do at each phase of customers' life cycle to get the most benefit. Through CRM apps businesses can get insights into their customers' activities and behavior, manage customers' contact information, sales and marketing activities, run marketing campaigns, get sales forecasts and market overviews etc. This helps businesses to maintain their customer relationships and excel in their sales and marketing activities.
Apart from that, CRM apps also automate many of the day-to-day repetitive monotonous activities, thus streamlining the entire workflow of the organization or the department. The need for manual work in many tasks is eliminated and thus human errors are eliminated in those tasks hence employees can concentrate more on other productive activities. All these factors lead to a boost in companies' ROI.
Must have features in an ideal CRM App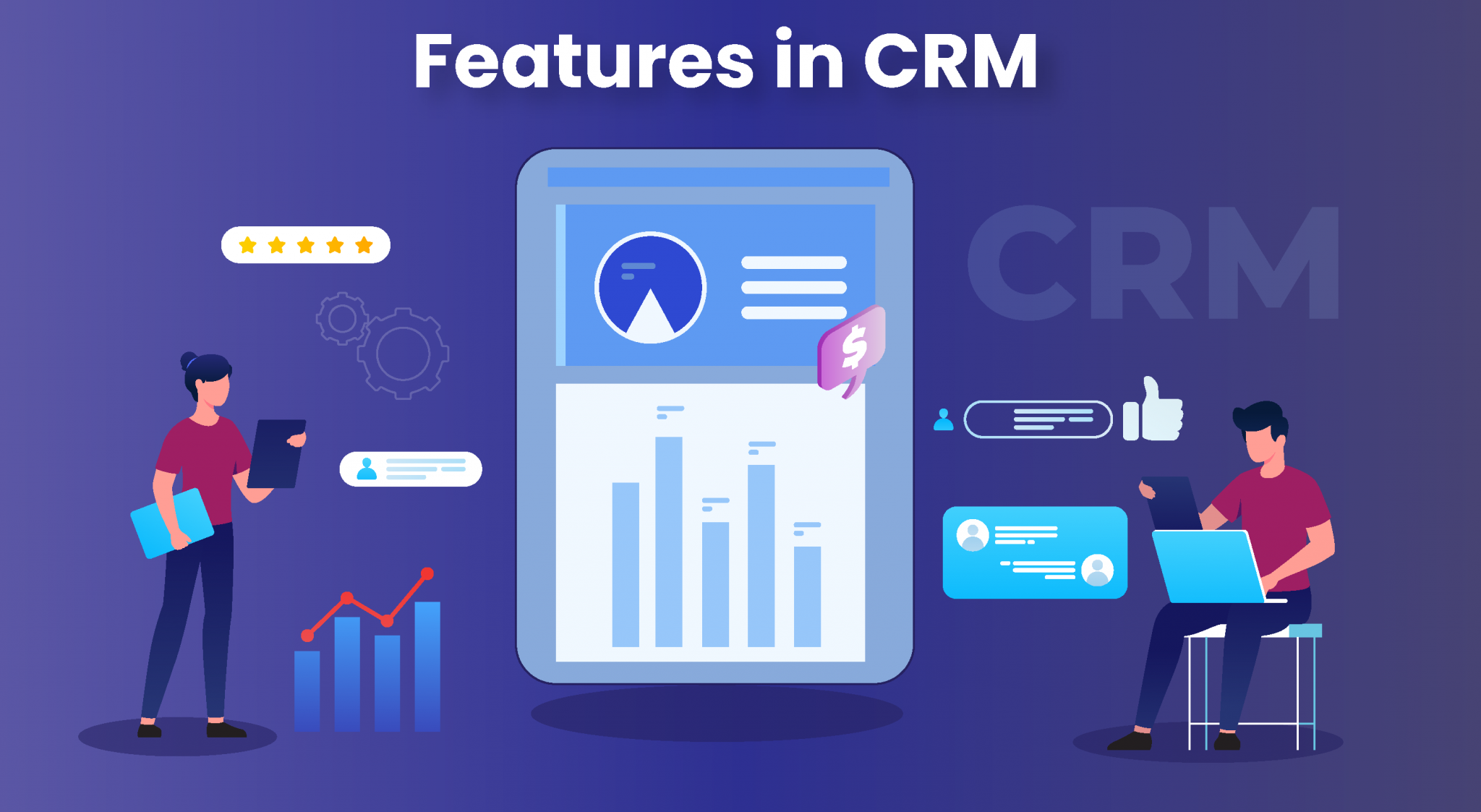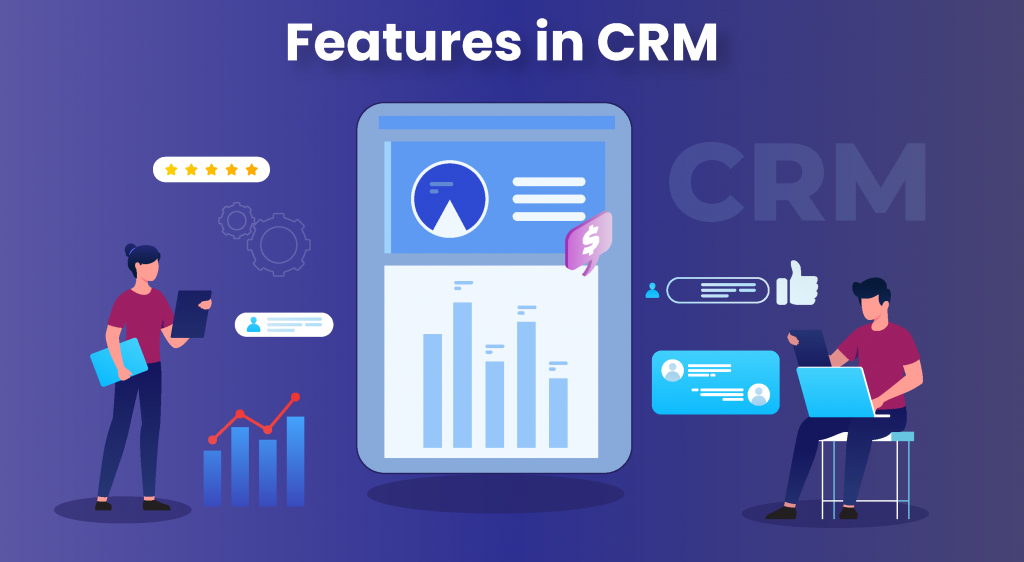 Should be accessible to multiple users
The well functioning of a department or an organization depends heavily on when the entire workforce is performing up to the mark and contributing their best. Hence the CRM application should have multiple seats and be accessible to other members of your organization also. This helps the teams to work together and be more efficient. They can together understand their customers and leads. This also enhances the communication between the team members.
Just having excellent features and functionalities won't help in getting the app more users. Its ease of usage also matters a lot. Not everyone using the app will have immense knowledge of the technologies and CRM software. Also even if they have the knowledge they won't be interested in giving hefty time in the installation, configuration, and setup process. Hence a CRM app should be easy to use. Users should be able to input the data fast and effectively. Many functions and functionalities shouldn't require a difficult configuration process. For CRM apps with difficult usage, maintenance would also be difficult. It should have instructions for usage and the instructions should be clear and understandable by the users. Also, video tutorials on how to use the apps will act as the icing on the cake.
Integrations with other applications
In order to be more useful for users, CRM applications should be able to integrate with other applications to provide users with the best experience. CRM apps should be able to integrate with chatbots as they provide valuable information used to improve sales and customer service. It is also one of the best ways to maintain communication with the customers and leads and keep track of their inquiries and complaints. Because the agent might not be available every time hence chatbots will always leave a reply not letting customers wait. Chatbots can also be used to promote products and services. It provides overall customer satisfaction. Other integrations of CRM are with Docusign, ChatGPT, Google Calendar, Mailchimp, Office 365, etc.
Should be desktop as well as mobile-friendly
Nowadays only accessibility on the desktop won't work. Accessibility on mobile phones is equally important. Salespeople are always on the go so they should be able to do all their work with their mobile phones also, otherwise, they won't be able to deliver a good customer experience.
Activity monitoring and reporting
CRM app should be able to track all the sales and marketing activities. This helps you in analyzing your performance and improving accordingly. This helps you channel your energy and efforts and streamlines the overall workflow of the organization. Therefore a CRM app should have a proper dashboard that is centrally accessible and where all the daily activities and performance of the employees are accessible.
The main purpose of CRM is to automate many processes and make them free from human errors and reduce the manual work of people. The more features the app will automate the more it will be beneficial for its users and the more it will be used by the users.
Also, the apps should be customizable according to the users' requirements and preferences. The user should be able to reflect their business ideology to the people in the best way.
CRM apps should track all sales activities and do proper sales forecasts. When you know what's the progress of your sales then only you can make appropriate changes and improve your performance. This will help in closing more deals and ultimately boost revenues.
Dashboards for customer relationships
Just like a dashboard for activities and performance of employees, a dashboard for data related to customers and leads should also be available. The dashboard should provide a lucid view of the customers' activities, their database, and the qualified leads. This helps in understanding and segmenting the customers. All this leads to catering and nurturing customers better. This enhances business-customer relationships.
Price is also very important. There are many factors you need to consider while looking at the price of the app. Like if the app is too pricey and there aren't many features available don't spend your money on that. If the app has many features but you don't require them all don't buy it. Always check the features against the price and see whether the app is worth all those pennies or not. Now almost every app has a different price range for the different features they offer.
Best Mobile CRM Apps in 2023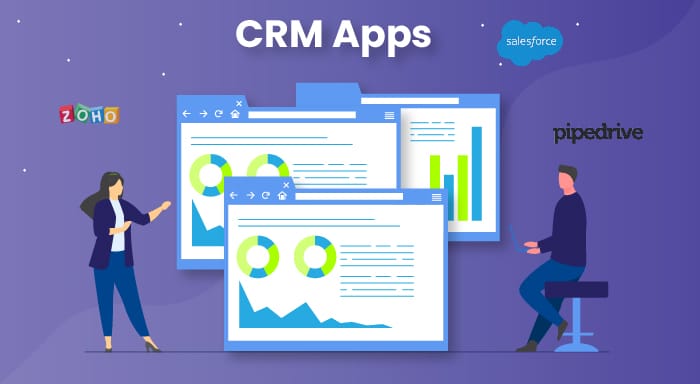 This is the most suitable for small to medium-sized businesses. It is free to start hence you can try it first before actually investing in it. It has a lot of office software. There isn't any additional marketing automation charge here; it is included in the cost. Tracking the target audience and segmenting the audiences can also be done by it. Salespeople can do their sales activities anywhere on the go like scanning their business cards, voice text notes, and track leads information. You will get notifications of every activity and action of leads and also when they will try to contact you through any email or social media handles.
It is a CRM application designed mainly to assist and help salespeople with their work. It tracks emails and calls, and also the progress of your sales. Sales tools are highly customizable. There is also a dashboard provided which gives a view of the entire sales process. There are reminders for the various events and activities. It also gives the sales forecast. There aren't any marketing features in this app; it's mainly for sales only. You can integrate mobile CRM with other applications also. It is available on paid subscriptions.
It is one of the most popular cloud-based CRM apps and It's ideal for almost all businesses even for enterprise-level businesses. The features and functionalities offered are contact management, opportunity tracking, lead management, and a customer support system. It uses AI to automate the processes. Mobile application gives you custom reports through detailed data tracking. It can integrate with other applications. Also, it's highly customizable. It is available on paid subscriptions.
Conclusion-
CRM (Customer Relationship Management) is the software that automates many of the sales, marketing, and customer lifecycle processes. The main goal of this industry is to enhance business relationships with its customers and provide customers with the best experience. This software is also available in the form of applications as nowadays people are always on the go, especially in the sales, marketing, and customer service departments. Hence they can function from anywhere and still provide their customers with the best services.