Call Center Business has been revamped, maximized, and it always looks to provide ultimate benefits to its customers. The reason behind the overnight success of some Call center sectors is adapting the Greatest Dialer software. The old-school technique of using perplexing dialer software has vanished. A great deal would be investing in software like Auto dialer and Predictive Dialer. Both are sophisticated enough to improve your sales. Which one would you like to give a try? This article is all about "Auto dialer vs predictive dialer". Time to get some useful insights from here-

Why is it so Necessary to use the Dialer software?
In the initial years of the Call center business, they followed multiple mundane tasks. For that, they halted priority work. Are you curious to know what those mundane tasks are?

One by one Dialing manually
Discussing with the team to call which prospect
Search for every vital note of your Past conversation
Keeping every word of the prospect in mind and then start writing
Giving Extra hours for Data entry
They did everything to target the Most-promising prospects and many achieved this goal. But with the advancement of technology, nobody likes to follow the path of Repetitive tasks all the time. There is no mediocre dialer software today that allows you to do this. So, leveraging the Predictive dialer or Auto dialer means keeping everything Automated and reducing a huge burden.

"Automation gives 5x Growth Rate to every Company"

What is Auto dialer software?
The first precise Dialer software is Auto dialer that dials the call numbers automatically that you have loaded. Just want from your site to upload the list of your prospects with whom you are interested to have a conversation for your business purpose.

What we especially like about this software is that it never misses any single call that you loaded. The Auto dialer will connect you in a sequence. Start your Call Campaigning from here.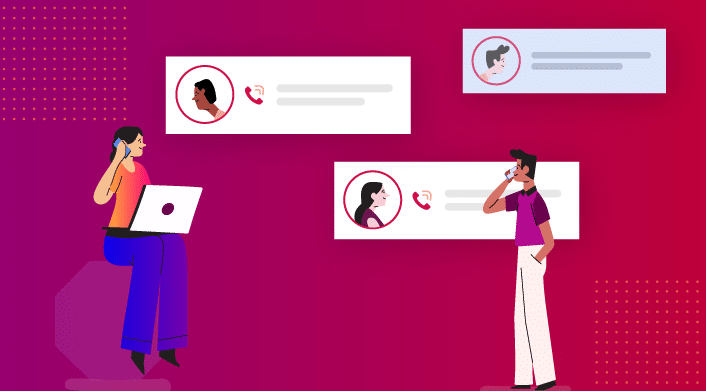 For instance: In the past, you didn't have an option except to choose primitive software for your employees. With every day passing, you realize that software is not following the right sequence to make a call. The software connects the third prospect with you from the loaded contact lists and then connects the first person. You will meet with such a situation when not using front-line dialer software like Auto dialer. It saves a significant amount of time by not allowing you to do every call manually. Upload your lists and this dialer software connects you in sequence.

Right Business for Auto dialing software
Small and Medium-scale businesses are in greater need to improve Sale efficiency. This Dialer software is much more advanced to give you all such benefits that you never get before.

If there is a single agent or entrepreneur then we recommend you to try this dialer system first. You are free to make meaningful relationships with every customer.

What about Integration?
Dropping a Secret bomb here.
No one will inform you of the fact that this software of the Call Center industry or Sale Business can be synced with the CRM software. CRM stands for "Customer Relationship Management". The easiest platform to track business interaction with every client. Maybe it helps you in saving notes and managing every client profile in the right way with no hassle. 
We came across a similar tool that can use as a dialer. Learn more about it below.
When call campaigns get tough and the manual tasks keep on piling up, will closing more sales ever be—impossible? Not with Aloware's power dialer.
This feature allows you to engage with up to 500 leads a day without having to manually dial your contacts. Aloware's power dialer does not only help you reach your targets but also improves your chances of turning your leads into closed deals. You can skip bad numbers and voicemails ensuring you have more valuable calls for your business. You can monitor activities using call dispositions, tags, and notes. You can also sort leads by timezone, so call schedules for local and overseas customers will be more organized. Aloware's power dialer does all these manual tasks—and more—for you so you can focus on other more important things in growing your business.
Now, let's dive into our comparison again.
What is Predictive Dialer software?
In a strict sense, the predictive dialer software helps your organization to dial multiple calls to your customers at once. Basically, it makes use of Machine Learning and Statistical algorithms where it starts dialing a call to a second person before ending the previous call.

The big benefit for the Agent here is it saves their precious time and can connect you to numerous potential customers. The ultimate advantage of Algorithms is it can predict the agent availability and gauge the time spent by the second person who answers your business call.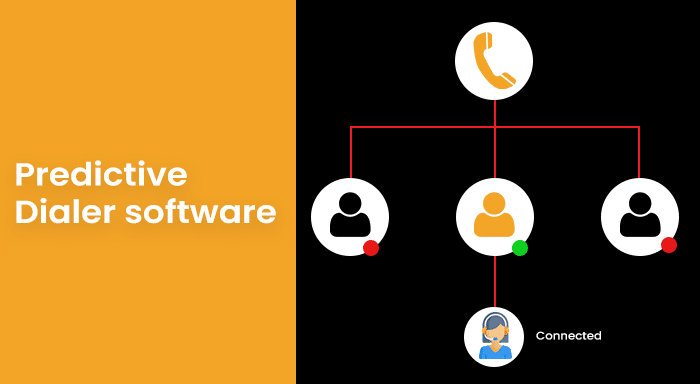 For instance: Never make your Marketing Campaign activity overwhelming for your organization. For that, you must put your investment into a great dialing tool that speeds up your marketing campaign. So, without beating around the bush, let us inform you Predictive dialer is worth it. It connects multiple calls at once to save time and money. This software for your company immediately makes contact between the agent and a customer.

Right Business for Predictive dialing software
Large scale sectors like Real-Estate Business want to win every race indefinitely, not just for a month. They can strive for underrated software like Predictive systems. It enables the companies to boost their sales.

Making many calls at once reduces the repetitive task and is able to manage every query of their customer easily and in a better way. Thus, a large team can use this to handle plenty of customers in a single time.
What about Integration?
If sync with the great platforms then this piece of software is worthwhile. Research says this versatile Calling software can be integrated with CRM and ERP software.

Higher your company productivity when syncing this dialing system with ERP software. Your goal of appointment scheduling and managing important notes can be done with no extra effort.

We guess many of you were convinced and got the idea that your business needs software. The Auto Dialer vs Predictive dialer battle can be more interesting. Read out the rest of the content to make the right decision.

Easy to Use
The first demand of every buyer before purchasing: "Easy to Use". Whatever software you operate for your IT industry, it should not make any complex process for the agents. It's not like the experienced can handle anything. They even demand for a tool that should be easy to handle. If talking about auto dialer vs predictive dialer both are prominent enough to manage your calling situation.

Predictive Dialer requires lots of Configuration to improve your call communication with every client. What are those Configurations we talking about? Those were Call pacing ratio, Agent available, Tuning call drop ratio, etc. The dialer is advanced but requires such configuration from your side. Comparison with Auto dialer? This dialer for your business is easy to use because of its Simple Configuration. Calls will be distributed to the agent without any hassle.

Call Connections Every day
Like we unpacked the information about the configuration of the Predictive dialer tool, it helps you to get the maximum number of calls connected each day. It is important to configure the calls to get such a big advantage for your big business.

Let's compare it with its competitor– Auto dialer software has limited configuration because of simple call distribution with agents. Chances are high here of Call drops or perhaps call connect decreases.

Observing Calls and Reporting
Continuously monitoring your rep's performance is a great idea. A bad manager is someone who is not paying attention to what the reps are doing for your clients. Measuring performance should be at your fingertips to know where the company is going. For your Calling purpose, drive your organization with the support of an Auto dialer and Predictive dialer. Why so?

Their Dashboards can provide you with actionable insights into your rep's performance. Furthermore, it uncovers the option of Reporting too. Like how CRM Reporting gauges the performance of every team member in your company. The same goes for these dialer tools. Dozens of Metrics you can see such as the number of dialed calls, calls duration, how many disconnected, and much more. Behind measuring the Company's success there is a need to see the present process.
"Both Sale Dialer software too close to win"

To know Agent idle Time
Another comparison point to see Auto dialer vs Predictive dialer, which one is better for business. When having the superior dialer software called Predictive, you are free to optimize the outbound dialing. The reason behind introducing such a feature is to improve the Agent's productivity as it can minimize the idle time of agents. Let's compare with the competitor–

Suppose if you believe in purchasing the Auto dialer software for your Call Center Business. A big bonus for your company is it also reduces idle Agent time. But the difference is this dialer tool will not take you into account of Agent availability.

| Feature | Auto Dialer | Predictive Dialer |
| --- | --- | --- |
| Call waiting | It will provide | It will not provide |
| Business size | For small business | For large business |
| Data mining | It will not provide | It will provide |
| Call recording | It will provide | It will provide |
| Integration | With CRM | with CRM and ERP |
| Call routing | Available here | Available here |
Big Bonus: Use SuiteCRM Twilio Autodialer Plugin to manage communication
A big hassle for every CRM business was making calls in Twilio software and managing the customer interaction and every information in the CRM. Working like this requires immense effort from a user. Therefore, we integrated both Twilio and CRM and presented an extension called SuiteCRM Twilio Autodialer. How is it going to help?

Now everything will be managed under one hood. This autodialer plugin dial the phone numbers of your clients automatically in a sequence. Thus, it reduced extra manual efforts. There is no need to try the old method of dialing to waste your time. This advanced era requires such a rich add-on to save a significant amount of time.

Using this extraordinary extension called SuiteCRM Twilio Autodialer that helps to save every Call recording. It is simple to access to hear every conversation once again. An Evergreen product of SuiteCRM also provides you the facility of making important Notes for your clients. Whenever someone calls you, this extension always shows you a pop-up on your screen.

Final Verdict: Personalized Communication is always at the top priority which can never be kept in any other position. And for making it with your promising customers, both the dialer software that we talk about in this blog are pretty good. The blog is all about auto dialer vs predictive dialer and without any doubt both wins. Smart dialer software will never keep your business complicated and no chance to lose leads. Check out the table above and then decide which dialer can improve Call efficiency for your organization.