What is ERP?
Your daily business task can easily be handled by Enterprise Resource Planning(ERP) software which enables you to get access to accounting, procurement, project management, and many more tasks. You want the best ERP software to manage your day-to-day business activity so that in the future, you never find any problems regarding management or financial problems.
This is what is ERP as tracking the entire lifecycle of your business is possible now so that your present and future stay safe in the market. The expectation of business growth? Of course, ERP can assist you by managing the entire work and offer great exceptional functions. For example- At the end of the year, many ventures want to know their financial results so, how it is easy for them to check out the entire report? The holistic method is ERP Software which is best for business.
Nevertheless, we find many clueless about the reasons why software ERP is much-needed or beneficial for every organization. Your search comes to end now as we have shared some reasons so read out the whole blog till last.
Reason behind going for Enterprise Resource Planning(ERP) Software
There are lots of benefits to using ERP Software in business to enhance the growth of the organization. We are going to discuss 5 important reasons to use ERP Systems for business.
Best method to save cost by going for ERP Software
This is a true fact that investment is required no matter what software you apply for. Everyone here wants to avoid costly mistakes because it's too hard to handle loss in business. Getting towards accurate and real-time information software, you will not face any critical situation and here we are talking about ERP Software.
If you have a question that why to go for ERP only then the reason is it decreases administrative and operations cost. You feel good working with software like ERP which enables you to make decisions swiftly.
The whole process of Reporting can be done too-shortly
You all are well-experienced and worked with some of the best software for your organization but many software takes your time to present the entire details and report to you. We just want to share now a feasible solution and that is Enterprise Resource Planning.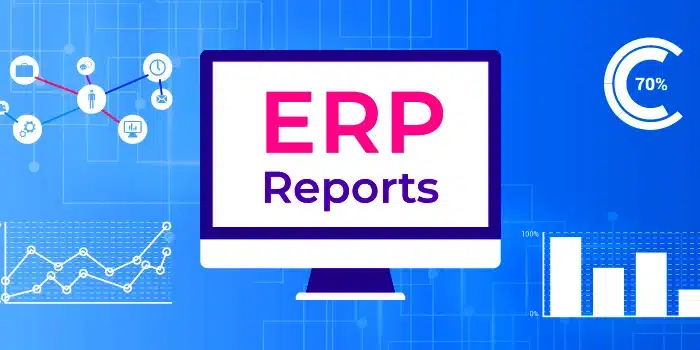 Yes, it is because it makes your reporting easier and this is the best way to skyrocket growth in your venture productivity. No such need of taking the assistance of IT regarding reports of your company, save your time by opting for ERP now.
Reinforce the relationship between clients & customers
One of the toughest jobs of every client is to maintain a relationship with their customers but this is mandatory. You want to give high-quality customer experience so strive to get involved with ERP Software now.
Those who are working in Sales and Customer Service, you all need to be aware of this software because it can not only improve relations with your customers but also you get access to customer's information and history. No need to stay fret regarding capturing leads. You can do this and can easily track the status of campaigns.
Enterprise Resource Planning provides reliable data
We understand that data accuracy and consistency you all need when working with the software. We hope you will now move to ERP Software instead of any other. Why? The software's main priority is to offer reliable data and update in real-time so that no such complex process you will face in your business.
Furthermore, your data and analytics always remain safe here as there is no such chance of loss or sharing to any wrong person. If talking about the security level for your data, make sure you are in touch with ERP first where you can work freely.
Raising efficiency & productivity for business is possible
How can you expect excellent business growth when you are still going on for outdated software for your business's future? It's totally a waste of time and you can suffer from huge loss no doubt. You can overcome every problem by going for the best software and yes, Enterprise Resource Planning is the right choice for you.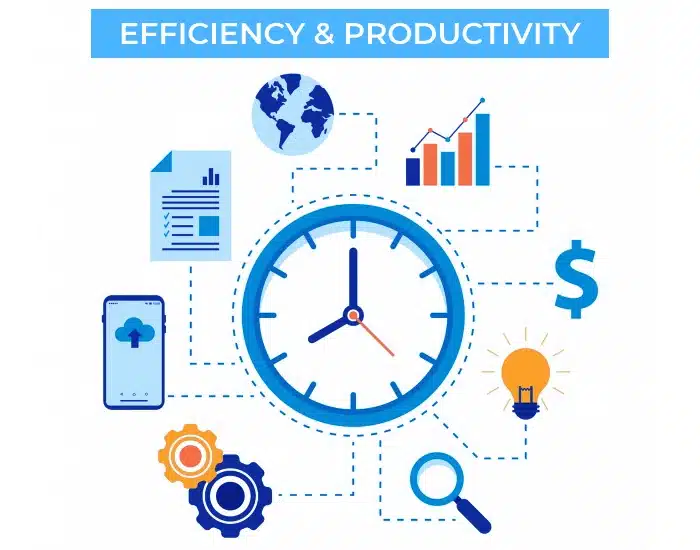 Expecting business productivity to rise and increase efficiency, this can happen if you avoid outdated software and get involved with ERP Software. The software puts the entire data in one place as you can say in a proper way, giving you the best results and this is what you need.
Way forward
Be prudent instead of prodigal and invest your amount of money in ERP Software to get the latest functionality in your business growth. Well, some of you have raised the question of "what is ERP"? We explained properly even though we shared the big reasons why you should try ERP for your day-to-day business activities. You are working for a long period of time so you already know how difficult it is to manage the entire activities like accounting and reports. We shared the best solution why to use this software and how it can raise your business growth as well.