In earlier days, building a website was a nightmare especially for a non-techy person. However, the scenario is not the same in 2020. Now the internet offers a number of website builders to set up your own website. We recommend using self-hosted WordPress as your website platform. But WordPress alone doesn't do all functionalities. You need plugins to take your website performance to the next level. Having the right set of WordPress plugins can help you grow your online business.
What is the WordPress plugin?
Put simply, the plugin entails a group of functions to strengthen the WordPress websites. The plugin easily extends the functionalities and can add advanced features to make your work better on WordPress sites.
Just remember that the WordPress plugins are written in PHP Programming language. It is quite easy to sync the entire plugins with WordPress. No matter whether you have premium plugins or free WordPress plugins, integration is possible.
We decided to share some eye-catching statistics of WordPress that you are not aware of. There 24.8 million live WordPress sites and the English language is used in 71% of its posts. There are around 41.7 million posts published on WordPress every month.
If we talk about the plugins then there are 55,897 available in WordPress for you. What about the pay for WordPress developers? The average pay of WordPress developers is $51,000. 22% of new domain names in the US-run on WordPress sites and 62 languages are available in WordPress.
Now we have two more sections to explain to you. First, let us minus your efforts regarding "How to install Free WordPress plugins". Read thoroughly-
Step by Step guidance on how to install Free WordPress plugins
Just remember one thing: premium plugins installation and free plugins installation is different. We are going to jot down the steps of the best WordPress plugins that are free for all. Here we go-
The first step is to go to the Admin panel and click on "Plugins". You will find the Plugin option in the Sidebar menu.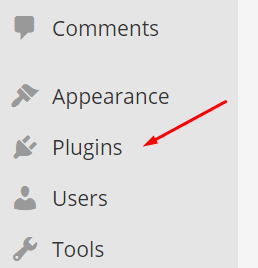 At the top of the page, Tap on the "Add New" button.

A Search Field is there. Type the name of the plugin that you want to install for your work.

The plugin will appear and your next step is to click on the "Install Now" option. WordPress will install that plugin on your site.

The last step is to tap on the "Activate" option. And the process is done.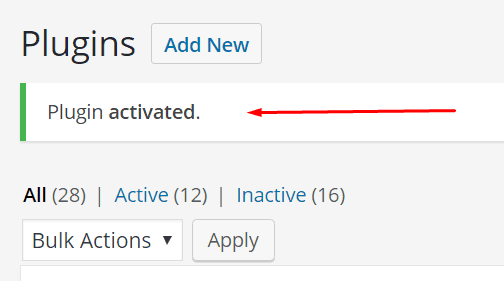 Done now with the installation guide of plugins for WordPress. Let's jump into the last section of the trending best free WordPress plugins for your business activity.
Remarkable free WordPress plugins for every Website
If you are a WordPress plugin operator then this whole article is for you. We are going to share the crux of this blog. Just continue reading the top 20 plugins for WordPress sites.
1: Woocommerce
Let's start with the fresh extension for your work and the name is the WooCommerce plugin. Those who are looking to build up their e-commerce website in a hurry must adapt to this advanced extension. This free plugin for WordPress is a reliable solution for e-commerce stores because it gives superlative functions.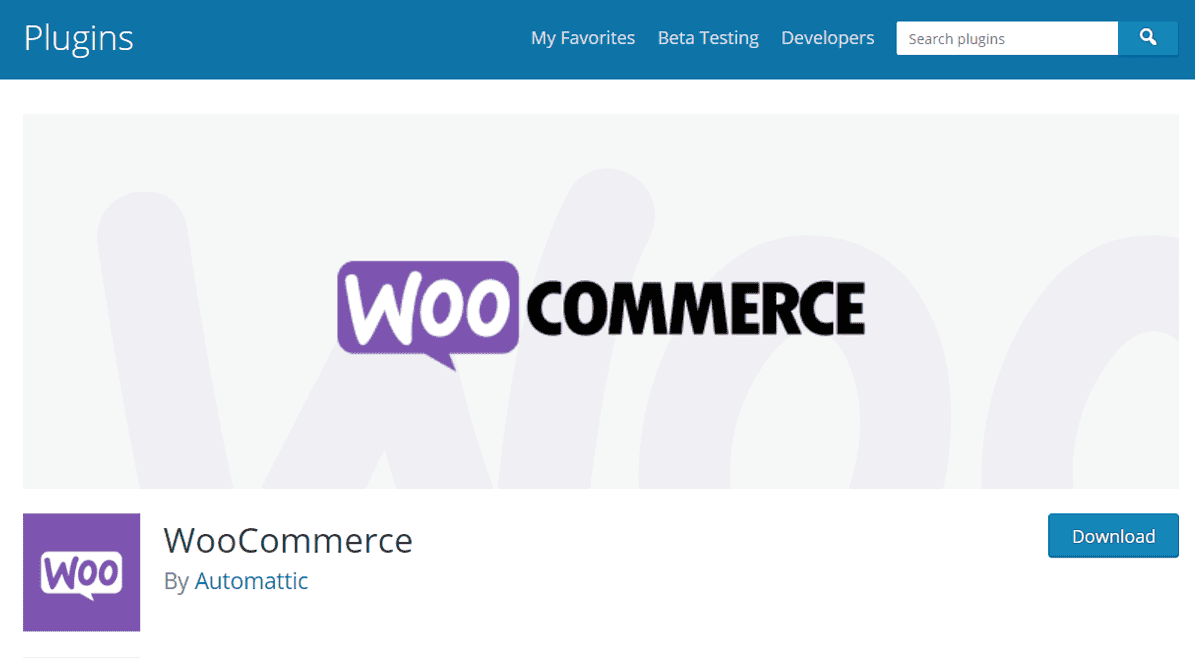 The plugin has the power to make beautiful themes that not only suits your brand but also your business industry. This open-source or we would say the best free WordPress plugin is better to customize pages in seconds.
2: TABLEPRESS
How many of you have a requirement of creating a table in their WordPress sites? If you are in need to make it more swiftly then adopt the plugin called Table press first. You can watch the rating of this plugin as everyone has given five-stars to that. Wonderful!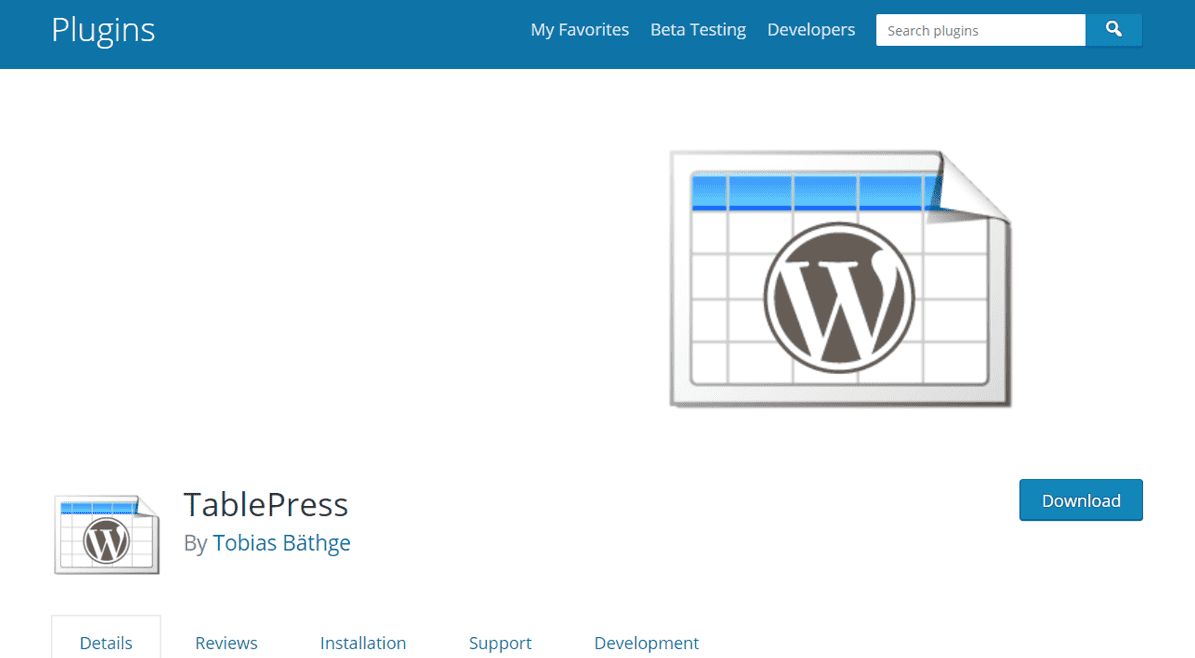 Make the table easily in a creative way here. No need to search for other options when you have this dominant plugin with you. The best part is you can embed the table into your post and in pages with just a simple Shortcode.
3: SMART SLIDER 3
The earlier situation was not creating the slider or you can say it was impossible at that time. Now you got the plugin called Smart slider 3 which is basically for this purpose. This is a superior plugin that is beneficial for any type of WordPress theme.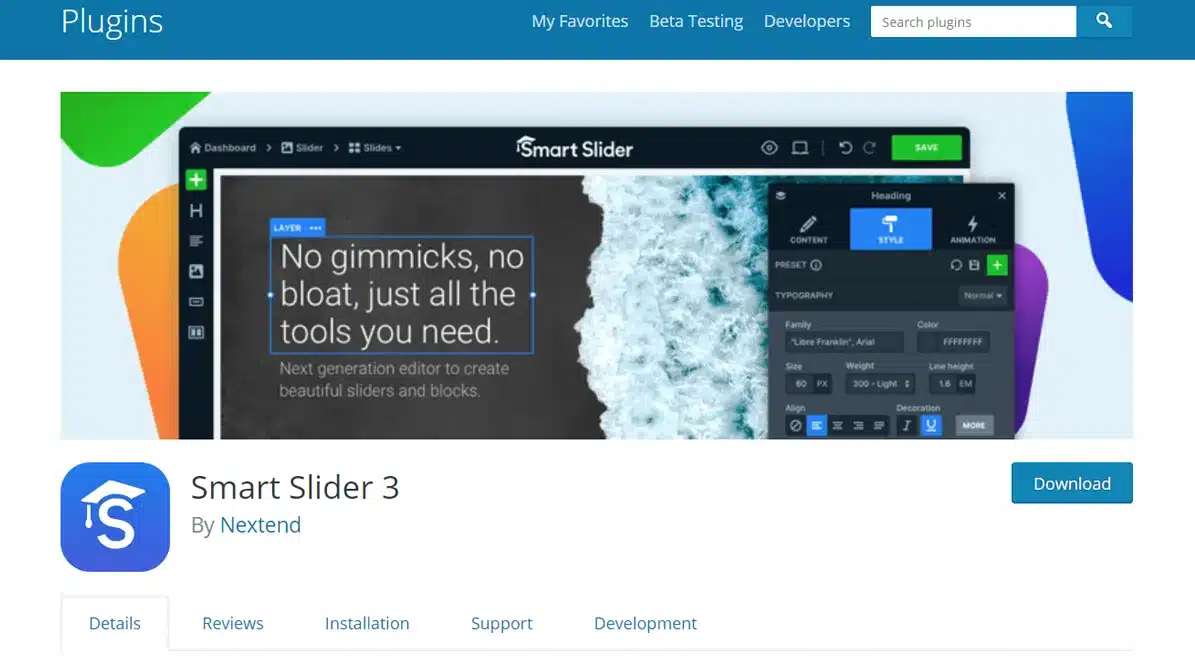 There are numerous features available in this plugin such as page builder support, Slide Library, template slider, slide backgrounds, Dynamic slides, and layers, and there are many more. Users will get an Autoplay timing option and can import/export sliders.
4: ELEMENTOR
There are various WordPress plugins available, but if you are keen to know which plugin has no limit of design when building a website in WordPress then go for Elementor. This plugin is unprecedented with its special features and surely gives you an incomparable experience for all time. You don't know the coding no problem.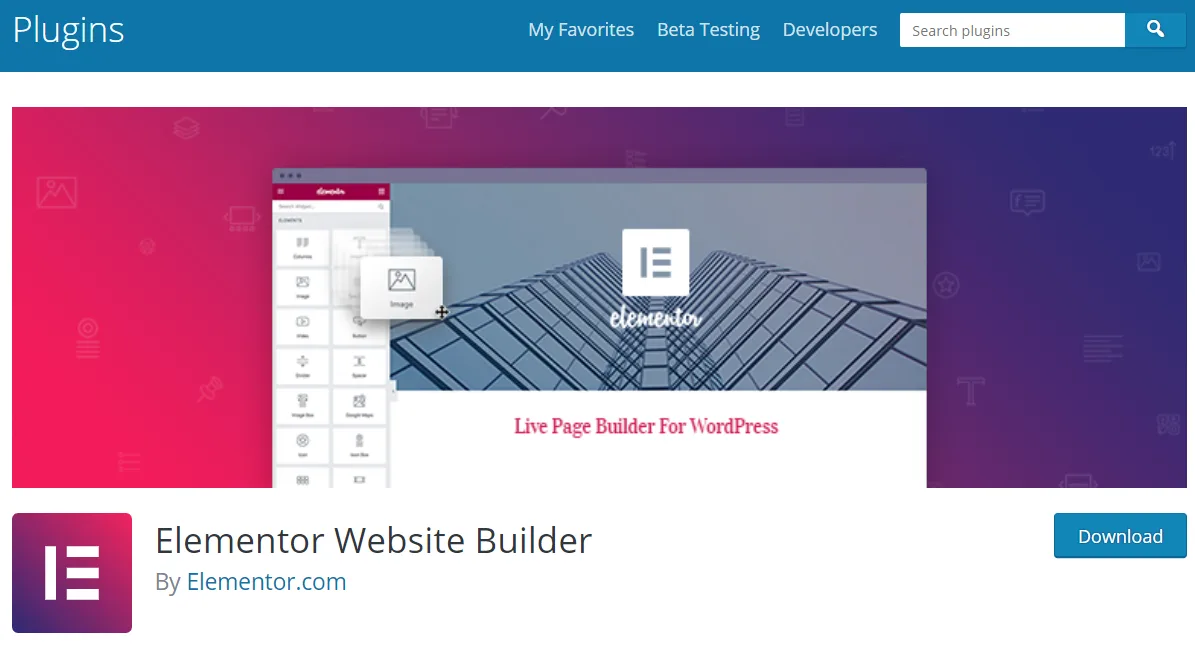 There is not requirement for coding when working on the pages to make them better than before. Users can add the sidebar to any page and more importantly, add audio bits from SoundCloud.
5: NINJA FORMS
If you have a list of the best WordPress plugins then we want our readers to add Ninja forms too. You want to create a contact form for your business management process then we are sure that you all will go for the Ninja forms plugin first and make it your priority.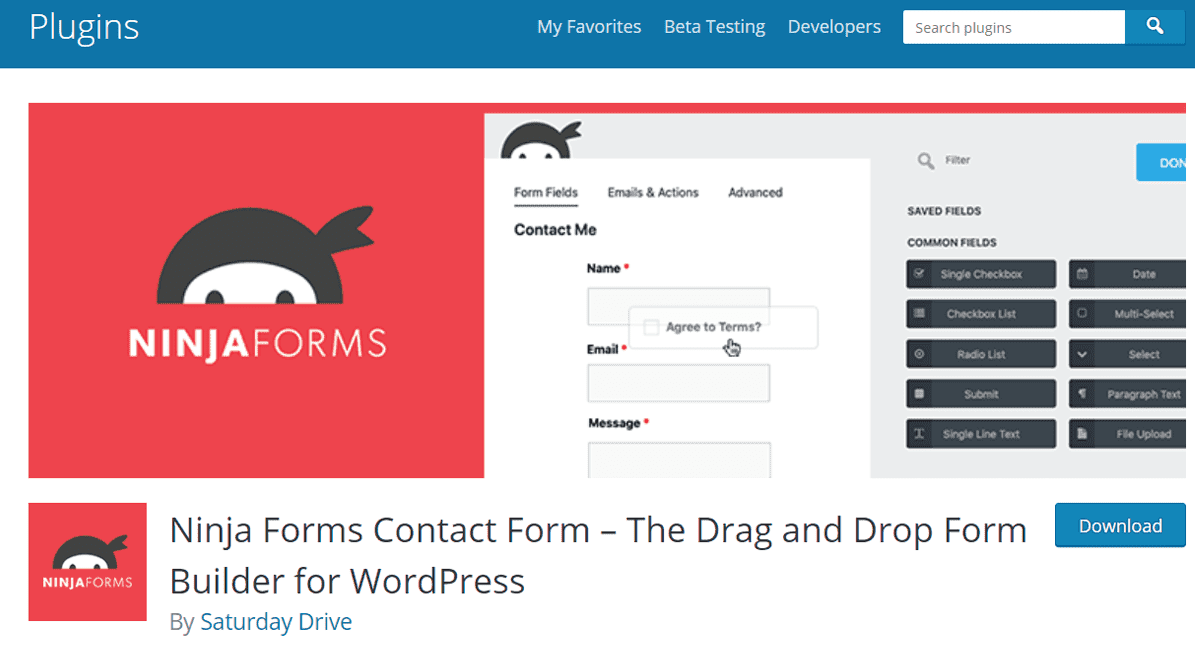 It's not like you are not a designer so you can put your hands on this top-notch plugin for WordPress. Adapt this latest and exceptional plugin today to get the functionalities such as drag-and-drop form builder, unlimited form submissions, export/import forms, regular updates, etc.
6: Mailchimp for WordPress
You got the piece of information about what is Mailchimp and also it's unbelievable benefits in our previous blog section. It's shocking for most of you because no one knows that there are various free WordPress plugins and one of the plugins is Mailchimp for WordPress.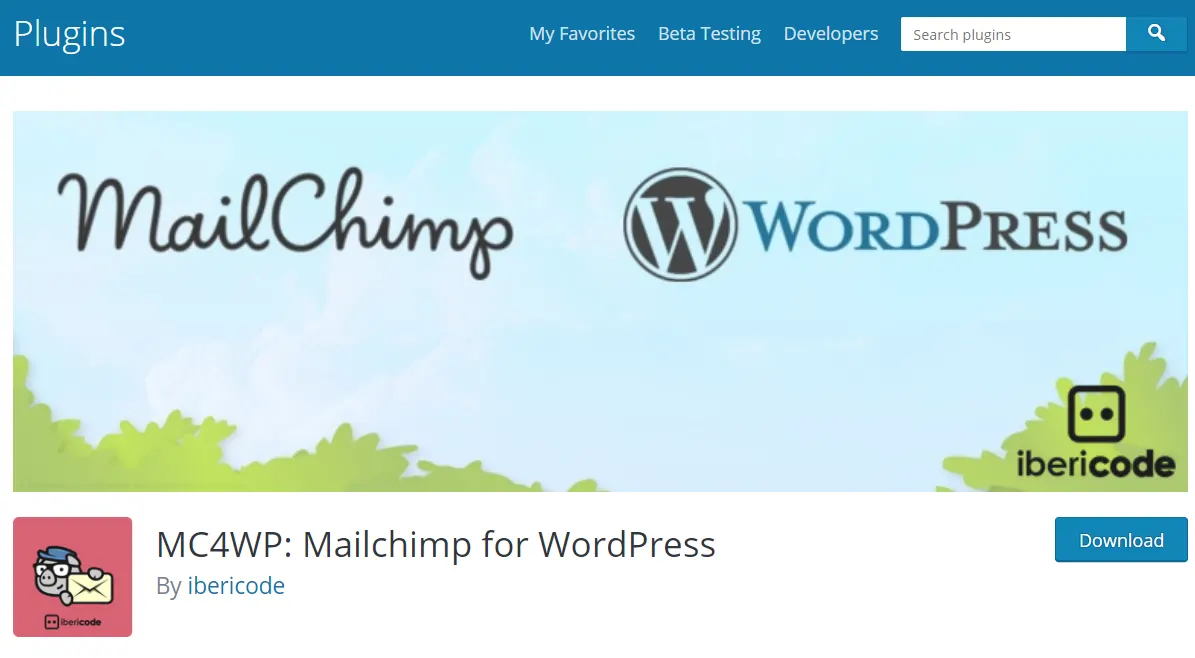 Users have a great chance to build opt-in forms and easily can sync with any form on your website. The plugin's main functionality is to translate in your language that you need and also can customize the plugin.
7: BROKEN LINK CHECKER
No doubt a requirement can come when you need free WordPress plugins for your SEO lead generation and Marketing purpose. We guarantee you for this plugin called Broken link checker which is absolutely a great one for your business enhancement.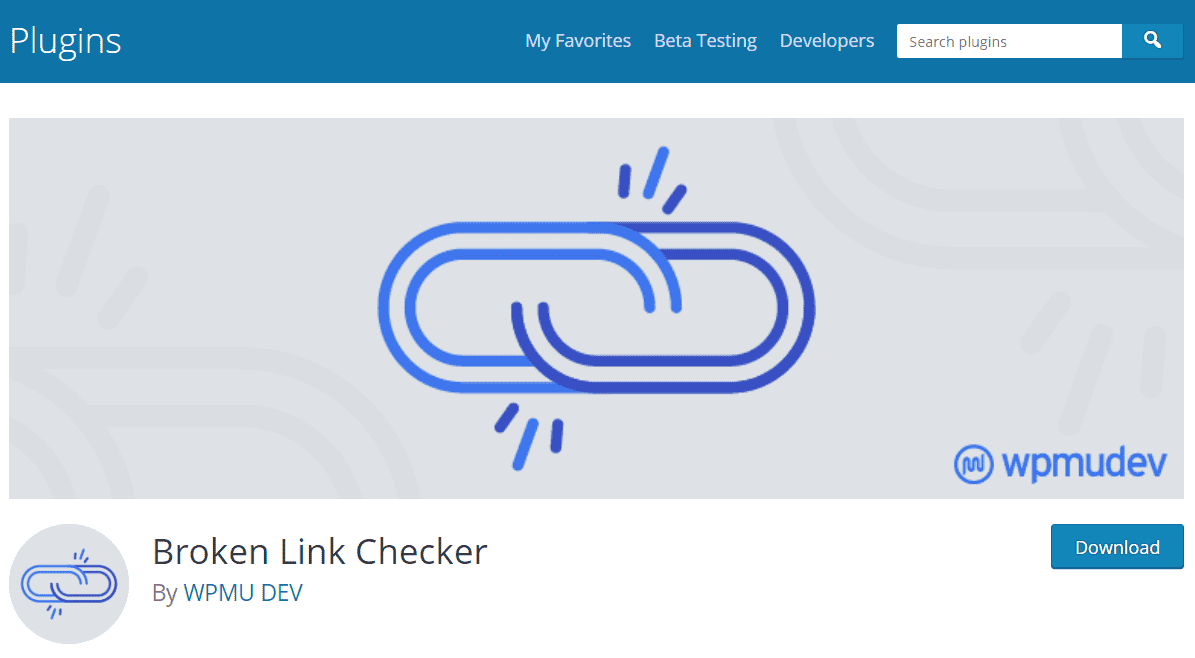 This plugin plays a vital role to track the internal and also external links on your site. It is even the best for testing those links to improve your SEO activity. Allow us to highlight some hidden advantages- make the broken links show differently in different posts, configurable, notify you via a dashboard or through email, and much more.
8: YOAST SEO
Hope the SEO professionals are reading out this article. They know the importance of Yoast SEO. One of the best tools to gain ranking in search engines perfectly. You can adopt this best free WordPress plugin which can handle the on-page SEO with no hurdle.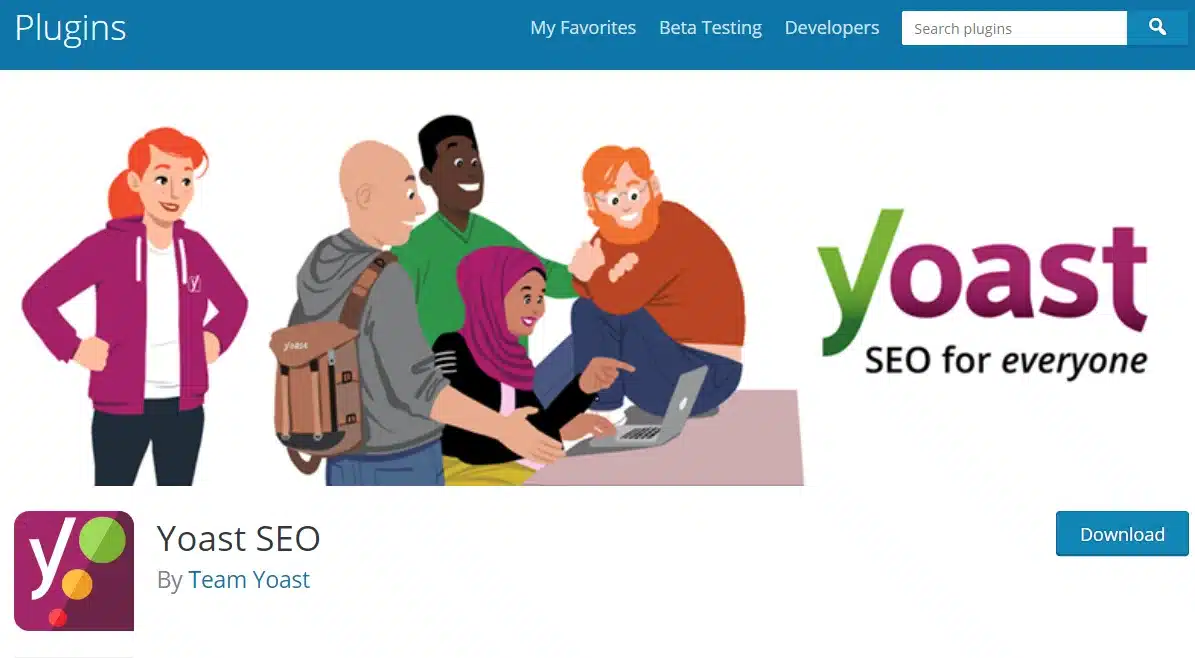 The plugin is genuine for SEO analysis and even for readability analysis. Is it your activity and you need a free plugin? Yoast SEO is the perfect plugin for WordPress. When it's about the syncing process then you can integrate it with the themes as well.
9: REDIRECTION
The next foremost plugin that we are going to introduce is Redirection. Many SEO professionals want a way to redirect the traffic from the old post to the new one. Without any doubt, we simply suggest you put your hands on the Redirection plugin first.
If there is no connection between you with Apache or Nginx then no issue. You can redirect the process promptly without taking any assistance. Also, get the configurable logging option which enables you to check the redirect occurring on your site. This is what you want, right?
10: MONSTERINSIGHTS
You did several marketing strategies and now it's time to analyze your marketing efforts. You want to know the real result. This can be possible if you strive for this demanding plugin called Monster insight. Why is it so best?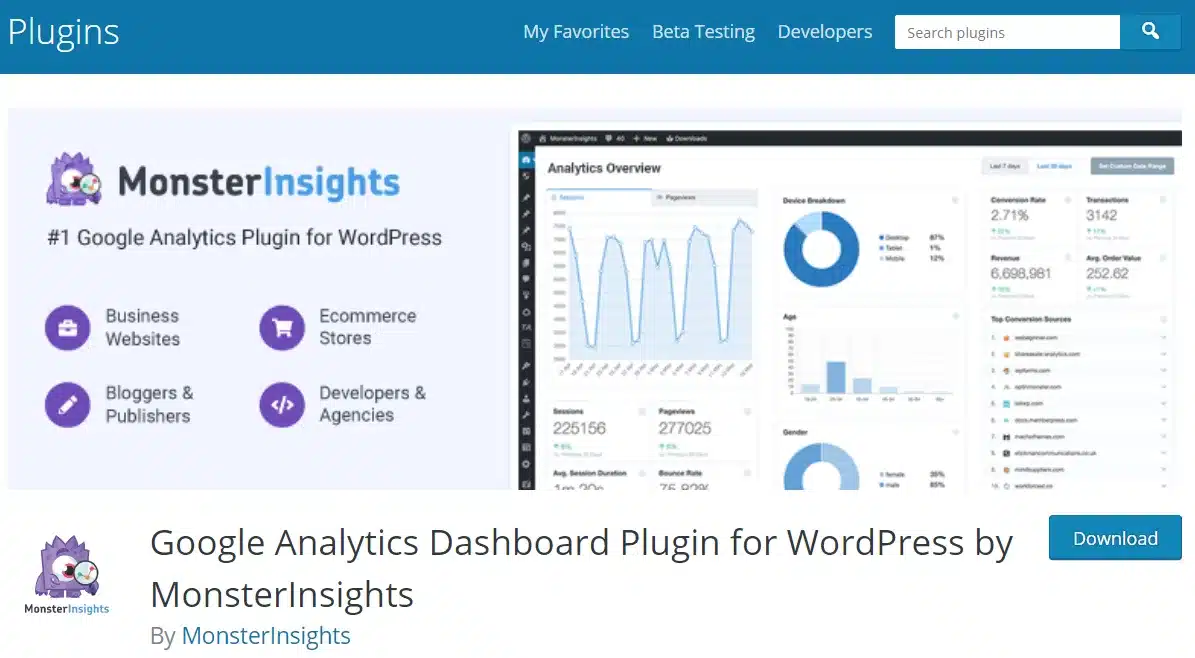 This Google Analytics plugin for WordPress integrates so that you can make the decision to enhance your business in the future. Google analytics has such enormous features, so it would be easy for the user to adopt the features with just a few clicks. The Audience and Content report are the best part of your work.
11: PRETTY LINKS
It's quite simple to monitor affiliate links. Let's thank this wonderful plugin for your business called Pretty links. It's best to share or manage the URL on and off of your WordPress website. The plugin is very helpful as it can shorten the link while using your domain name. Quite interesting!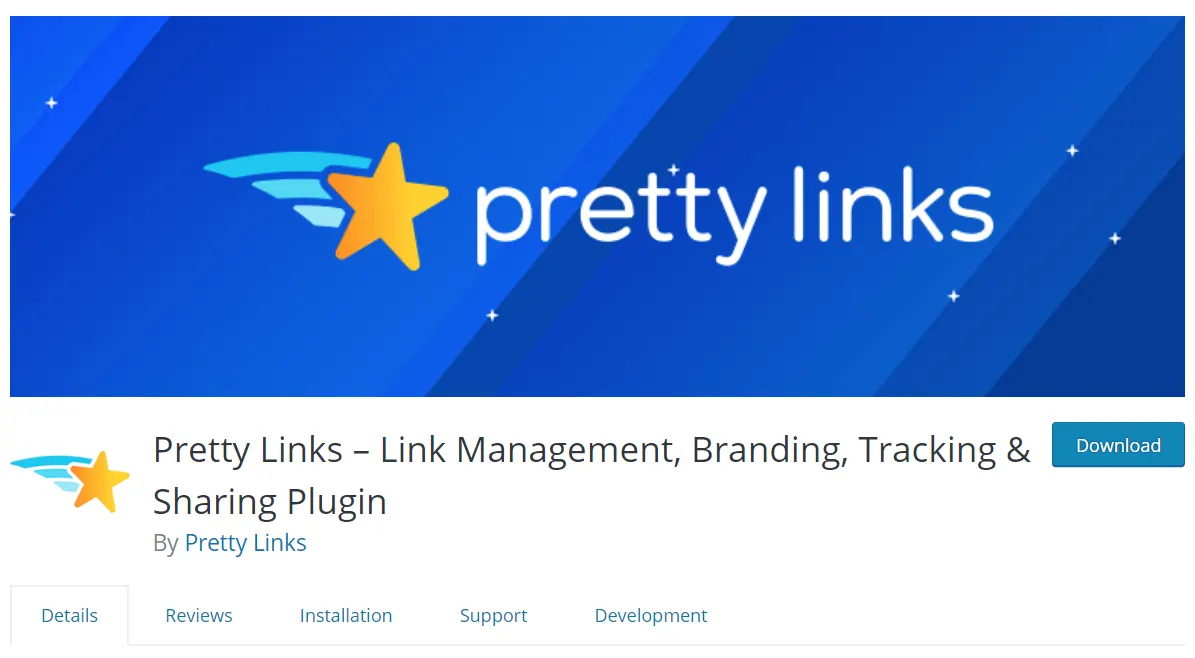 Ultimately you will get bundles of advantages such as view click details like remote host, browser, etc and you can create nofollow and noindex links. Send your pretty links via email from your WordPress admin.
12: WORDFENCE SECURITY
Security and Maintenance matter the most for everybody. We already set our goal of using a vital plugin that is well-known for security matters. And you? You must endeavor for the Wordfence security plugin for your website. Why so?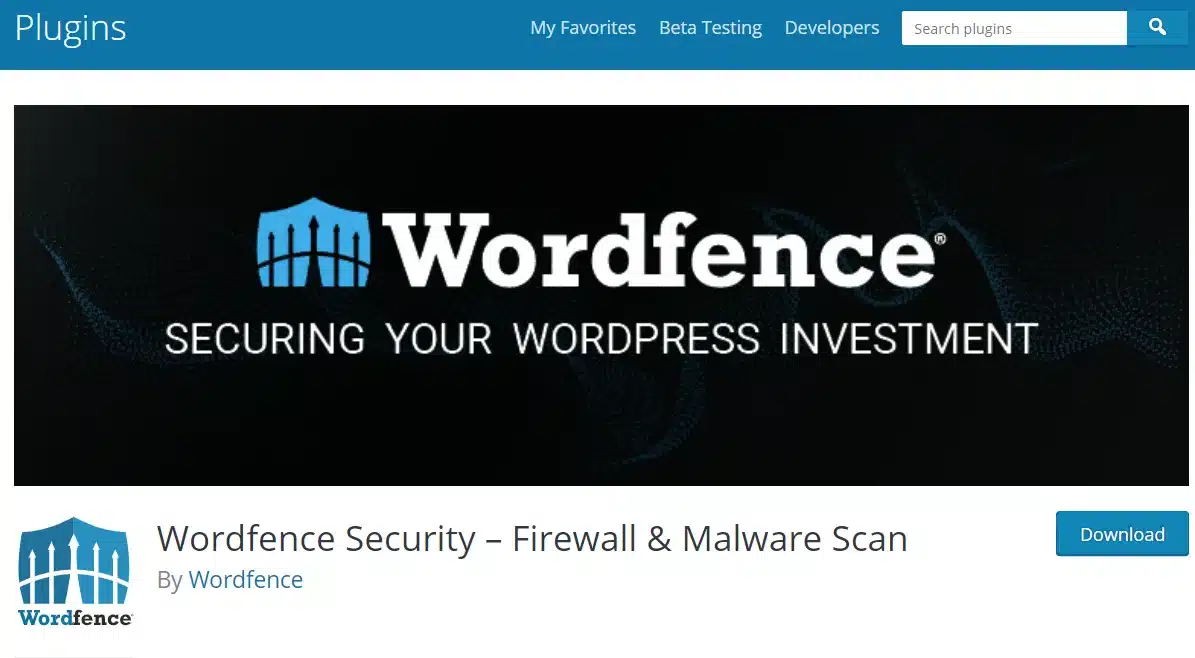 Add this to your list of best free WordPress plugins which entails malware scanner and endpoint firewall. This plugin is a plus point for every user because it saves us from brute force attacks. The high configurable will be delivered via SMS, Email, or with the assistance of Slack.
13: GOOGLE AUTHENTICATOR
Moving on to the next security purpose plugin for your daily work and is the dominant plugin of WordPress. The name is Google authenticator which is perfect to lock down your log-in page. Furthermore, it shares a feature of two-factor authentication via the Google authentication application.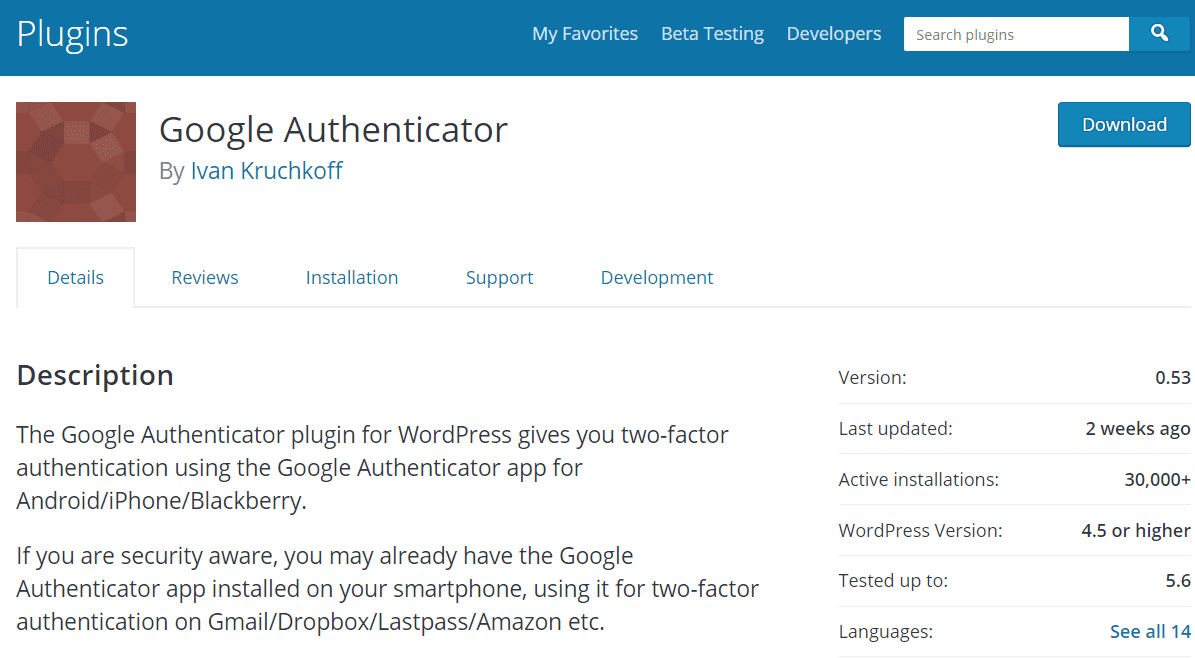 This user-friendly free of cost plugin is accurate for the administrator account. Must try! Everyone stays fret regarding brutal force attack. No need to panic when you have this WordPress plugin that can share the impeccable experience.
14: DUPLICATOR
We have one handy plugin which is most used by professionals. Now it's your time to put your hands on that. Introducing the Duplicator plugin which is one of the WordPress plugins that get good reviews from every user.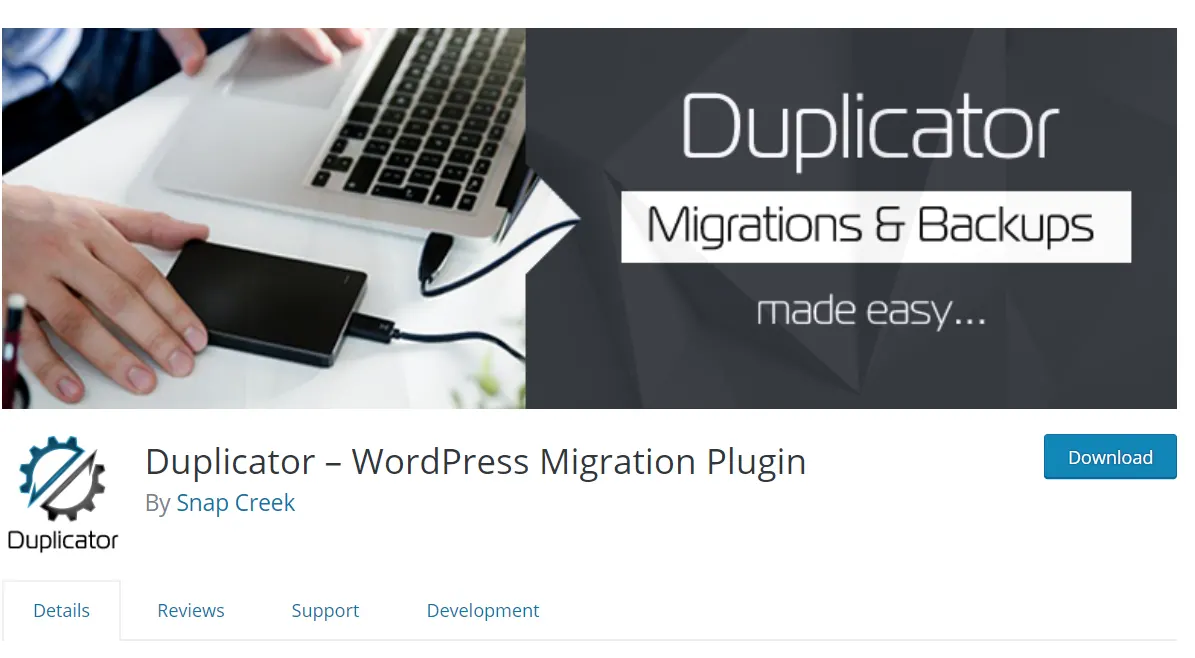 If you finally decide to move your WordPress to a new host or need to create your own hosted staging site, Duplicator is beneficial for everyone. The key functionality is it can manually back up a WordPress site. It's good to see a great extension that can pull down a live site to localhost.
15: LOGIN LOCKDOWN
You are free from malware hacking or other brute force attacks now. Introducing one more free WordPress plugin called Login lockdown which has the specialty to record the IP Address and also timestamp of every failed log-in attempt.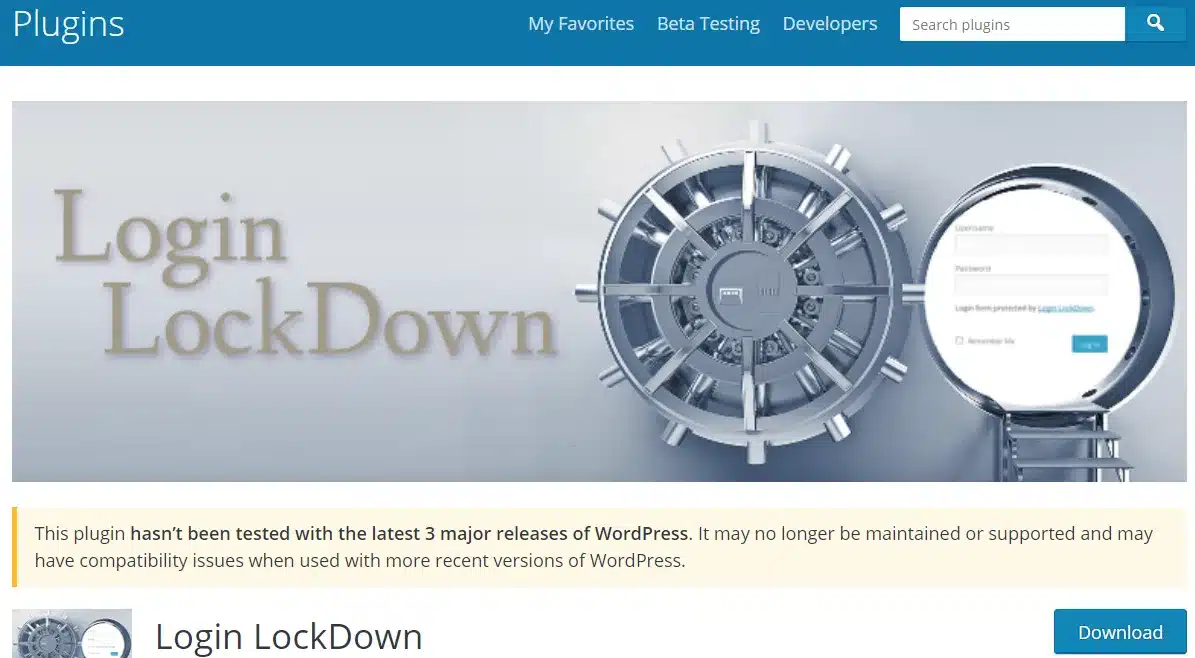 It's a great way to secure your website as you can add this functionality to your WordPress site easily. If a 3-time log-in attempt fails, the plugin defaults to a 1-hour lockout of an IP Lock. The administrator can easily release locked out IP range manually.
16: HEAD, FOOTER, AND POST INJECTIONS
You can now add code to your functions.php file easily via the Head, footer, and post-injection plugin. Is the plugin worth it to operate? Users are allowed to add code snippets to your header, footer, and post content. Add the JavaScript code and also tracking scripts if required.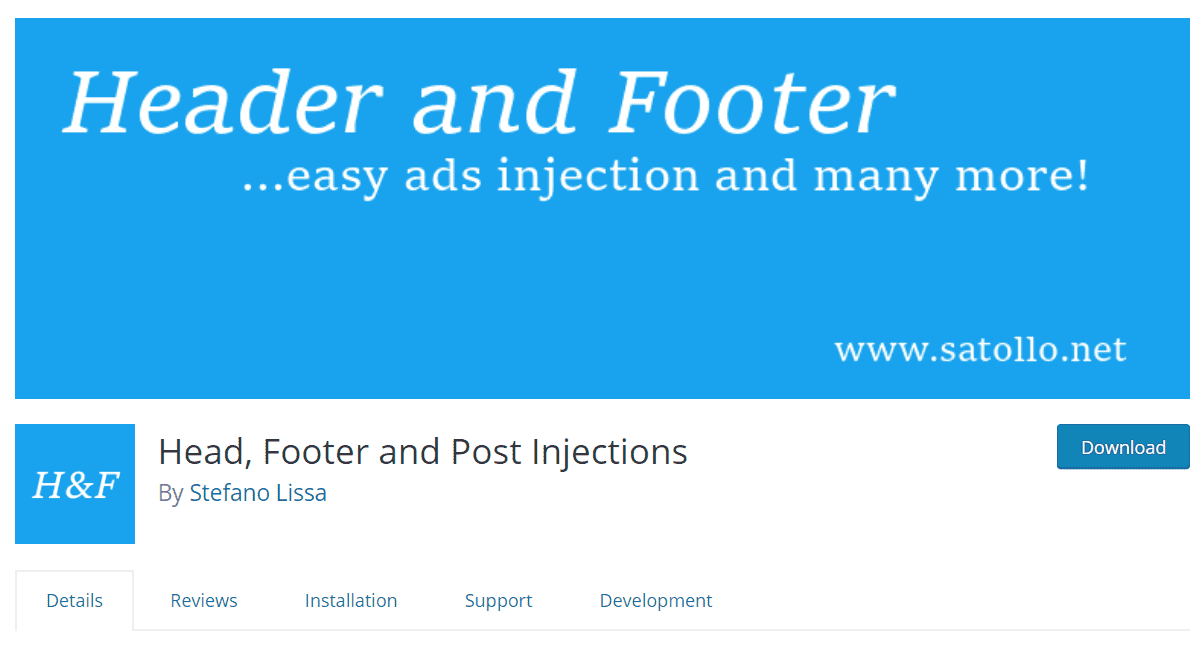 If there is a need to add Google Analytics or Facebook Pixel then go for it. This plugin is best to include such an important process. The plugin is beneficial for you because it never collects any personal data of any user.
17: ADVANCED CUSTOM FIELDS
Users will get full control over their custom field data and WordPress edit screen. Thanks to the advanced custom field plugin for this purpose. Flexibility is everyone's requirement when they use it. It's good to go for this plugin which makes your WordPress site flexible.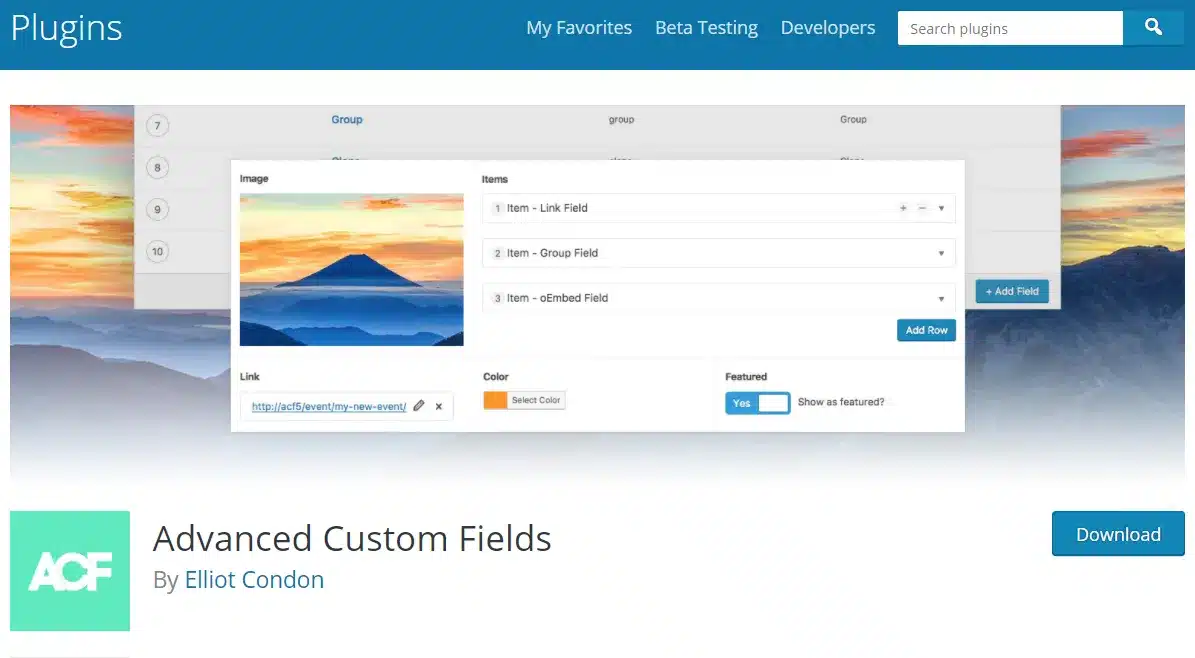 There are 30 field types and a great tool for millions of users. If you want numerous custom fields then you must put your hands on the premium one which offers you more such exceptional features. Custom can be displayed on any theme template file.
18: ENABLE MEDIA REPLACE
We are here to know the best free WordPress plugins so let's dive to read out the next top-most plugin called Enable media replace. How is it useful? It can replace an image in your library by uploading a new file in its place.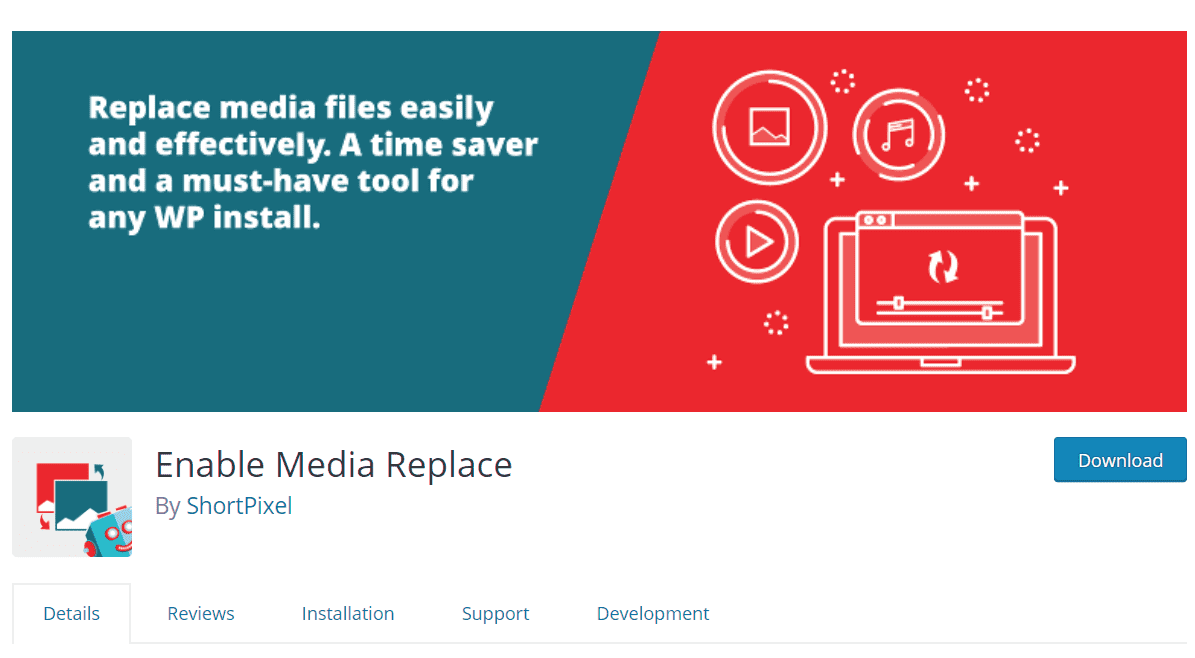 It minus your efforts of re-uploading or deleting. The plugin saves your quality of time. Also, it comes with a preview of the replaced image. Ultimately, it will share the display file modification time and it can resize any image that you upload.
19: AUTOPTIMIZE
Optimize your site in a more effective way as possible. It is a requirement of most of you so we are here to share the solution. And the solution is to adopt the plugin for WordPress called Autoptimize. Why?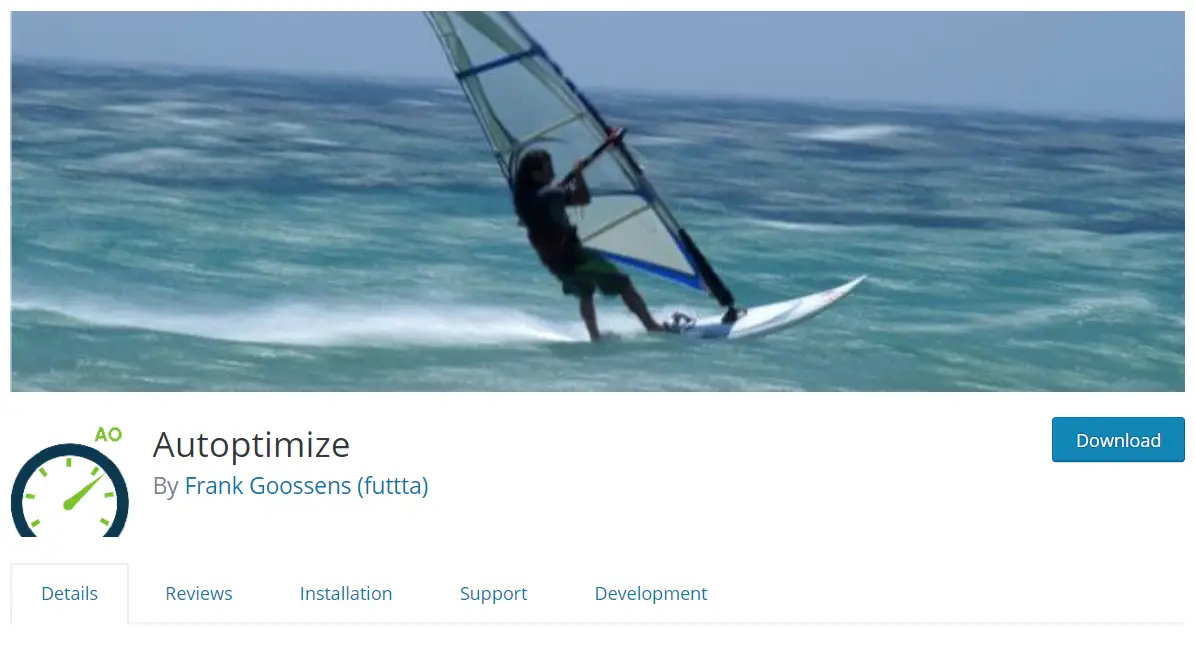 It's simple for this plugin to optimize the HTML, JavaScript, and CSS code of your WordPress site. No matter how many unnecessary characters are there on your site. The plugin plays a vital role to delete all those for you. The plugin has the ability to combine multiple files into one.
20: ADDTOANY SHARE BUTTONS
Want a social media share button and should be a free WordPress plugin? Your searches now come to end because we are now putting a spotlight on the plugin called Addtoany share button. Why is it so?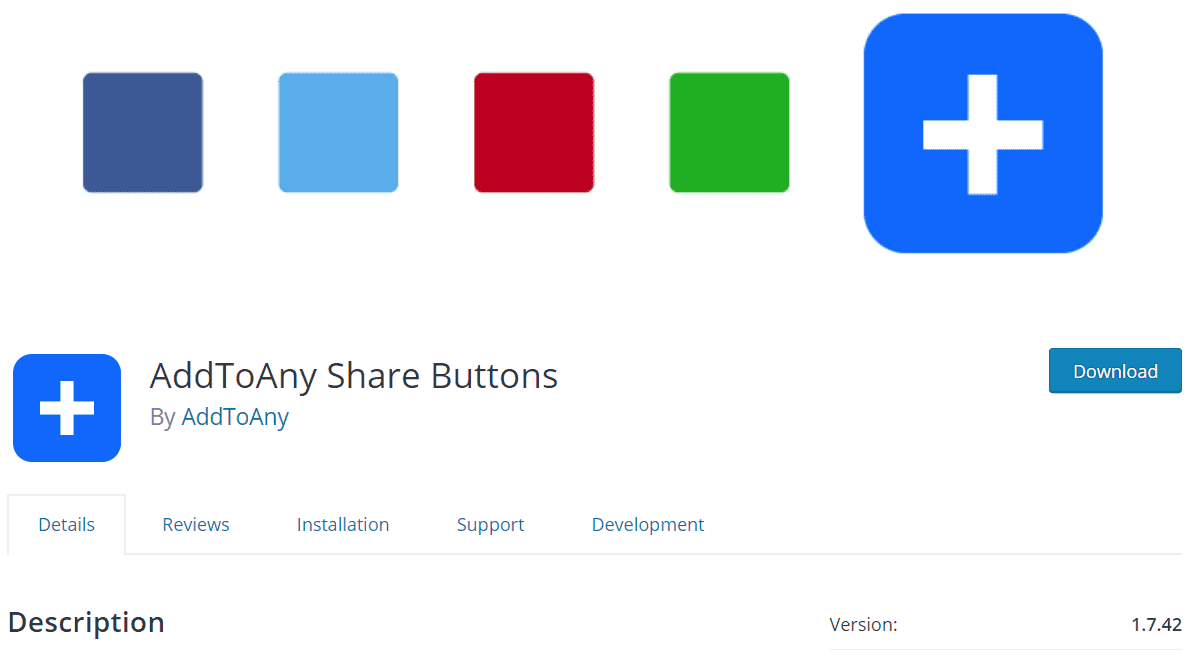 This plugin is remarkable to increase the traffic and upsurge the engagement for you. Anyone can share your post or pages to any service if they want to. You can watch the services such as LinkedIn, Facebook, Twitter, etc as there are so many sites. The plugin also syncs with Google Analytics.
Parting words: Any guesses what is the concluding part of this article? We get to know the complete in-sight guidance of the top free WordPress plugins that are really beneficial to smoothen your work. Many have a requirement for security purposes or a few of you need a great plugin for the SEO marketing activity. We took your burden and shared the essential "best free WordPress plugins" that have bundles of advantages to improve your working process. Let's see which plugin you like or how many plugins you will note down to start using it in the coming days.