We have seen many businesses face the challenge of sending an email after every hour to their potential customers. They wanted to pounce into the time-saving process and finally, they got the feature of "Sending Automated Email" in Mailchimp WordPress Plugins. They witness that the plugins are dominant for managing the relationship with customers. And why not they get such preeminent features when there is an involvement of Mailchimp software. When using the Mailchimp WordPress plugins, it's easy to sync with the WordPress sites.
Importance of Mailchimp for WordPress Sites
Many have already made the Mailchimp software their ideal choice and found this a versatile software for email marketing activity growth. There are still many in the market like Constant Contact, AWeber, etc which provide you the suitable service of email marketing. But the question is why should WordPress users put hands-on Mailchimp first? If you have no idea left then we will unlock the information for you.

While working for your Email Campaign to catch the audience, you will get ultimate functions such as A/B Testing, Automation process, Segmentation, etc. How about getting a wonderful feature like Advanced Analytics? Thanks to Mailchimp for this special feature to improve your email campaign activity and make it more fascinating. WordPress and Mailchimp integration will give you benefits in this way. Will you go for this now?

Top-Grade Mailchimp Plugins for WordPress for every business
Businesses like Sales and Marketing must adapt the compelling plugins of Mailchimp for WordPress. Below we are going to enlist the top plugins. A quick rundown of trending plugins of Mailchimp software.

Let's make a fresh start with the interesting Mailchimp plugin called "Easy Forms for Mailchimp". Well, the title shouts loud that it is for creating the Mailchimp forms. Users can take the advantage of linking these forms to different lists and it's easy to add these forms to any section of your sites.
If your requirement is to customize the forms then all you have to do is add custom CSS Classes. Why don't you use the functionality of duplicate forms and customizing subscribing buttons? The "Easy forms for Mailchimp" plugin is really advantageous for every email marketing business.

The integration between WordPress and Mailchimp is possible when you adapt the exceptional plugin and one of the reliable ones for you is "Mailchimp for WordPress". The gist of this plugin is full form customization. And if you want to customize then you must use the in-styler builder which plays a key role like drag and drop builder.
A plugin like "Mailchimp for WordPress" has innumerable features to enrich your experience such as sync with popular form builders, can send subscriber notification automatically, detailed campaign reports can be maintained, etc.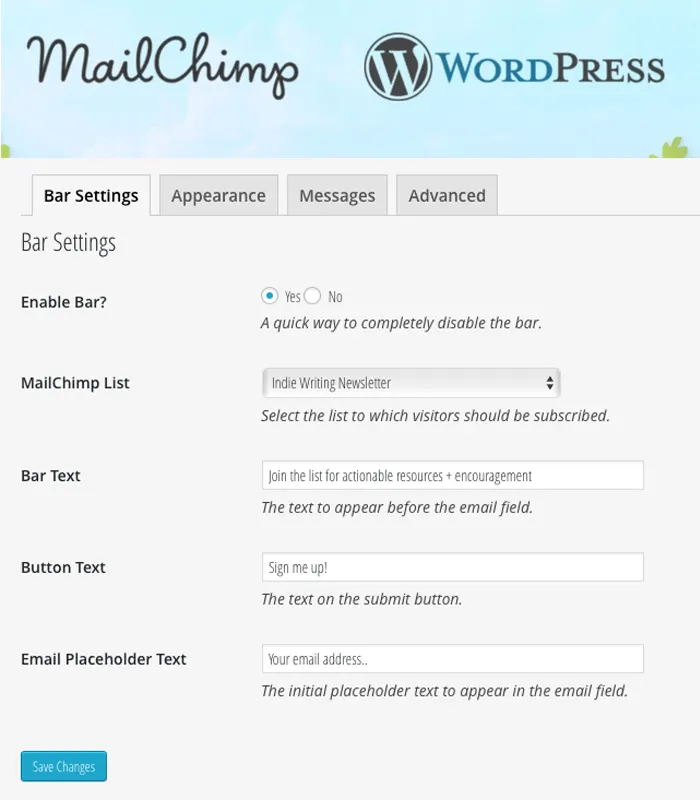 Mailchimp Forms by Optin Cat
If you are keen to know which Mailchimp WordPress plugin is free of cost then you landed in the right place. Introducing Mailchimp Forms by Optin Cat which is best for you to harness its features such as sidebar widgets, embedded forms, and much more. Let's make this plugin more interesting as here you can adjust the frequency of each pop-up visibility.
Also, you can redirect the user to any page. Might be challenging to find such superfine features in other plugins. Suppose you have SuiteCRM plugins in your business and you are looking to promote via forms then this is also possible here. Create an end number of forms via Mailchimp Forms by Optin Cat.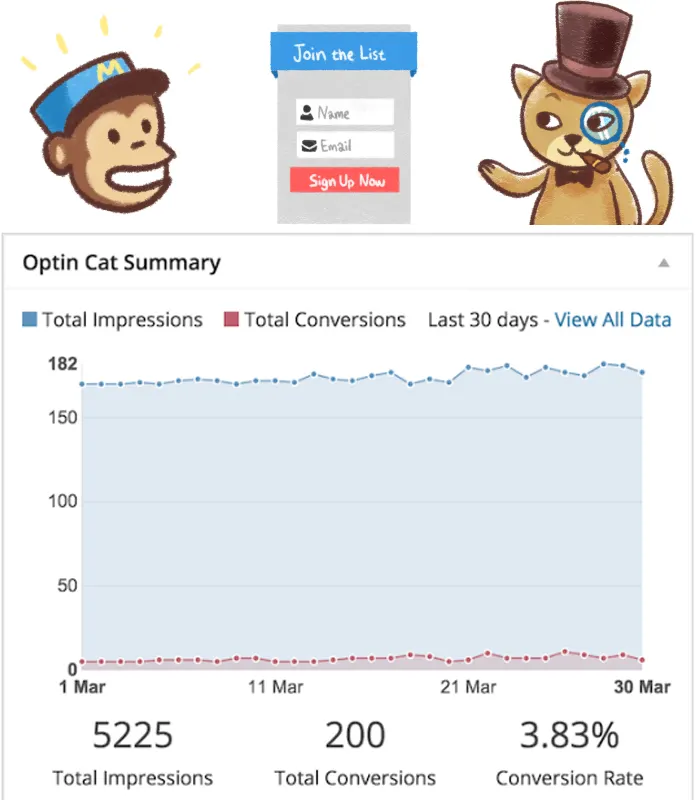 Let's jump into the pool to understand the next free Mailchimp WordPress plugin and the name is "Mailchimp User Sync". This best plugin aids in registering to the WordPress site and helps you to grab email addresses and other essential information swiftly.
If you just curate an idea to market the email addresses in this way, you selected the right plugin to achieve this goal. The list you made of Registered WordPress users can easily synchronize with any kind of email list. If your goal is targeting the audience then entail this plugin in your business and more importantly, it is perfect for A/B Testing.

If WordPress community users are reading out this article then you got a good chance here. Strive for this trending plugin in your business called WooCommerce Mailchimp. We have another Mailchimp plugin for WordPress which is beneficial for you to dovetail e-commerce stores.
Your valuable customers of WooCommerce can now subscribe to your Email Marketing list from your website. Isn't it an intriguing activity? Such amazing features are the reason behind the plugin getting twenty thousand more installations. A versatile plugin to gather emails that can be helpful for you regarding Campaign activity.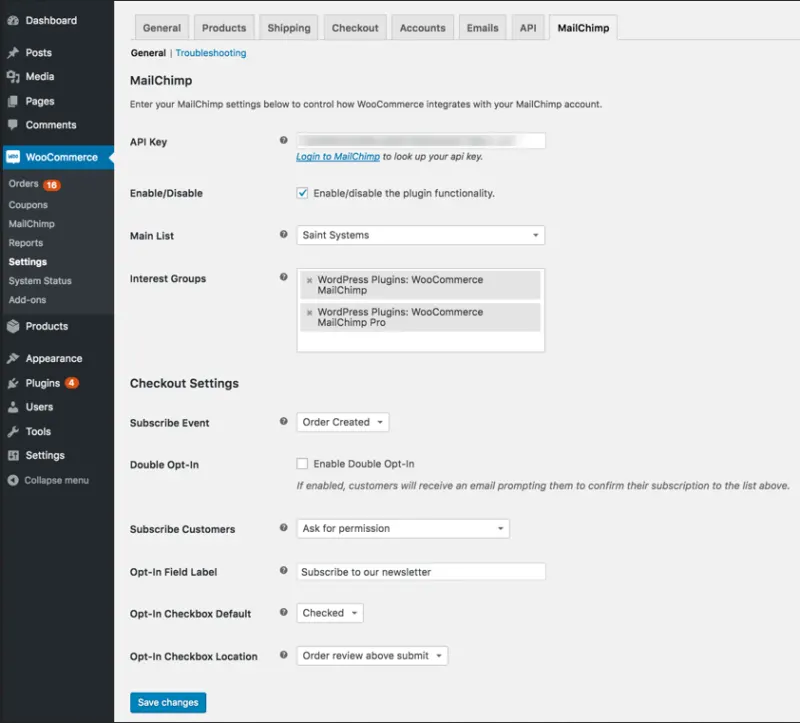 We want to introduce the Mailchimp software plugin then will never intertwine your business activity. The plugin is known as Mailchimp Top Bar which helps you to add a customizable sign-up bar at the top of your site. You can also add it at the bottom according to your choice.

Set on the basis of subscription CTA and must be prominent for your valuable audience. This plugin of Mailchimp for WordPress has numerous options in the sign-up bar and also it is quite simple for you to customize. Surprisingly, you can edit the color, location, and text here and can also add code in extra fields.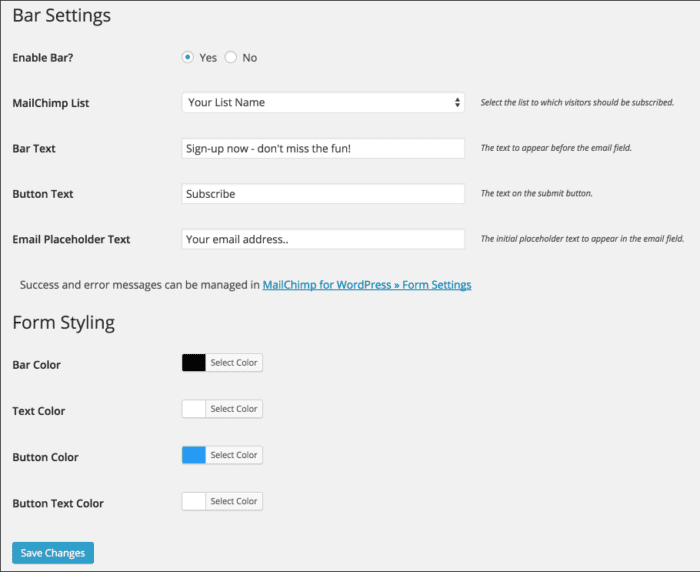 Users are free to add a Mailchimp form widget on their website. Thanks to Another Mailchimp Widget plugin that was introduced for your business. We shared this one because it is an easy-to-use plugin. All you have to do is just install it and later on activate it and then link your Mailchimp software account by entailing Mailchimp API.

One of the specialties of this plugin is connecting forms to various Mailchimp lists. The best plugin to customize how your subscription form highlights. The plugin called Another Mailchimp Widget is free for everyone.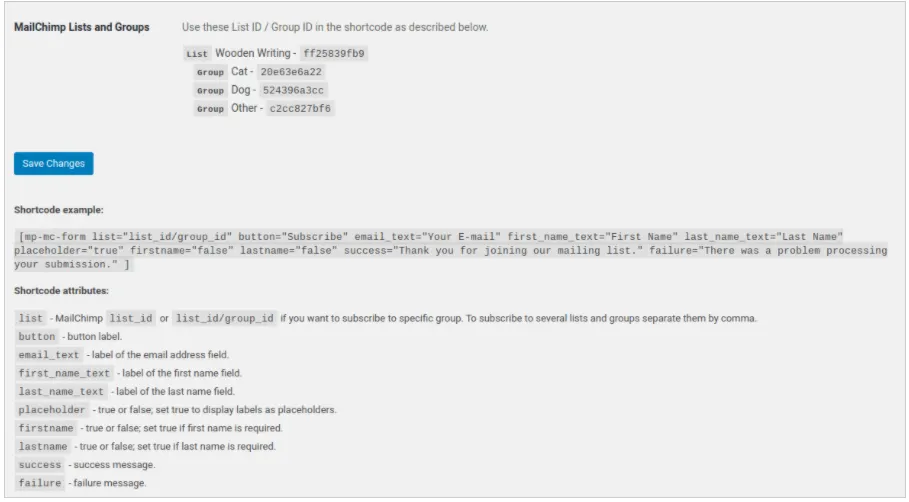 Another Highly-profitable Plugin for your SuiteCRM software
After getting aware of the huge functionalities of Mailchimp software, Outright Store syncs this email marketing software with your SuiteCRM system. Presenting you the "SuiteCRM Mailchimp Integration" extension for making your email camping activity outstanding. We believe in sharing the features in plugins that can entice people to use them for their business growth.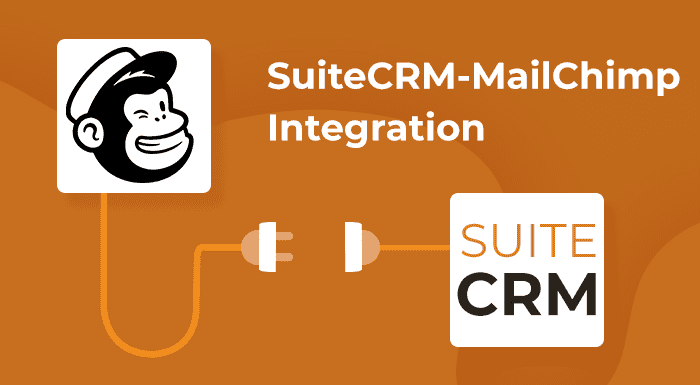 When availing of this stupendous plugin in your marketing business you will get the features such as:
Real-time update in both platforms
Opt-out feature to stop getting email campaign if required
Email disposition to check out your activity result
Use of Mailchimp marketing software features in this add-on.
Audience module mapping is also beneficial here
Also, you can watch the video of the SuiteCRM Mailchimp integration plugin below to understand everything in a practical way. The Price is just $399.00 and you can also take the opportunity of 10% off here.

Big Takeaways
The Mailchimp WordPress plugins will always play an instrumental role to run your email campaign business with astonishing speed. Well, it's not like the above are the only plugins available. Mailchimp tool loaded various plugins, but we shared the result-driven plugins that are not only simple to operate but also have vigorous functions. Let's see which you choose or which according to your business gives enormous profitable results in the future.