You have seen that every marketer praises the social media giant Facebook for catching up more customers for their business. Perhaps they like that platform to run their business but LinkedIn, one of the most advanced and business professional social media platforms is also a member of this best social media platform race. Your duty is to flaunt your business on social media so that customers like what you share and show their interest in your business. Why don't you strive for the platforms like LinkedIn which can be the holistic approach for your organization to generate leads? We researched and got to know that 40% of the customers indicated that the most crucial network for B2B business for marketers is LinkedIn. If your goal is for LinkedIn lead generation work and to do it passionately then it is not so complex.
Now after reading out LinkedIn lead generation does this question indicate "what is the procedure or what to do to generate the leads"? Maybe yes because most of you just view their profile, check the connection that's it. It is important to know how to generate leads on LinkedIn. We are going to share some points that can help you with this. Let's go-ahead
How to generate leads on LinkedIn more quickly?
We are going to highlight some important points that you need to bear in mind before going to start your goal of generating leads on LinkedIn.
Adding connections to your profile is a good idea
If you don't know then let us inform you that 23% of experienced social media managers work on LinkedIn for their business as compared to newcomers. If you want to get connected with such people then make sure to add people in your profile.
All you have to do is just tap on the Connect option. You can see the users on the list of "People you may know" where you can meet up with numerous people working on a different post. Add those who are suitable for your LinkedIn lead generation strategy.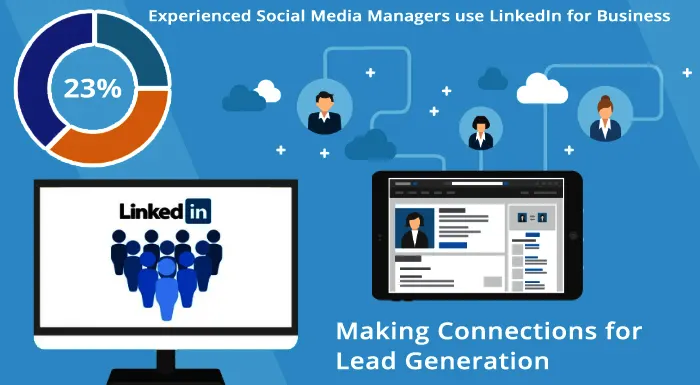 Make connections for joining the group on Linkedin
Like you have seen on the Facebook and Instagram platform, people make a group so that lots of people can talk and share anything and everyone can look at one place. The same process is applied to the platform like LinkedIn where you get connected with the people you can make a group there.
This is a big advantage for you as you can highlight the product or service of your business and make new connections swiftly. This is the best idea if you talk about how to generate leads on LinkedIn.
Need to celebrate the achievement of other members
You can say that this is also a signal for LinkedIn lead generation strategy which you need to focus on. If one of your connections has achieved something then make sure to post about that client on your LinkedIn profile by mentioning his/her name.
Your client will receive that notification and you can say that it is a good idea to gain more customers and make them your permanent client for your business. This LinkedIn lead generation idea is also relevant.
Discuss with your employee to share content on LinkedIn
You are running your business with your employees then, of course, you maintain unity with them and share everything to build-up business more powerful. How about sharing the content on social media?
Share this guidance with your employees that 50% of employees in large scale organizations share the business brand and product content on social media and that is the reason they got 5 times more traffic in their business website. You must share your content on platforms like LinkedIn that can easily generate 25% more leads.
For LinkedIn leads, generate the lead list today
If your business works on other social media platforms then talk to your employee and suggest them to put hands on the platform like LinkedIn. All you have to do is spend a few minutes to see your connection network that which one is a novice in their work or which are experienced.
Make a list of your leads and write down the names of those to whom you want to get connected. Our suggestion for you starts with a recommendation which is a correct idea for building up a good relationship with your LinkedIn leads. Moreover, you can ask for recommendations outside of LinkedIn and try on email or mobile phone.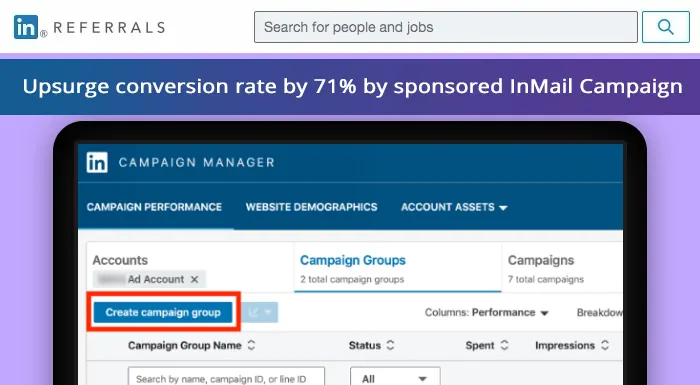 For lead generation strategy, create sponsored InMail campaign
One of the great advantages you can parse when setting the motive of LinkedIn lead generation and that is creating the InMail Campaign for your business on LinkedIn. It will start its role by cutting the clutter and easily reach straight to the LinkedIn inbox of the people who like such products that you sell for your business.
This creating InMail campaign may help you in many ways like sending the rich content, sharing big offers to grab prospects. This will result in an upsurge of conversion rate around 71%.
Focus what your clients and prospects are looking for
Looking to know how to generate leads on LinkedIn? Well, you have understood the above points and now it's time to keep your attention on this point too as you have seen that numerous customers search here and there to see the organization that what they are offering.
Your role here is to follow your clients and even your prospects that what they are following. Check their company page and just monitor the entire activity and see whether this prospect is best for your business or not.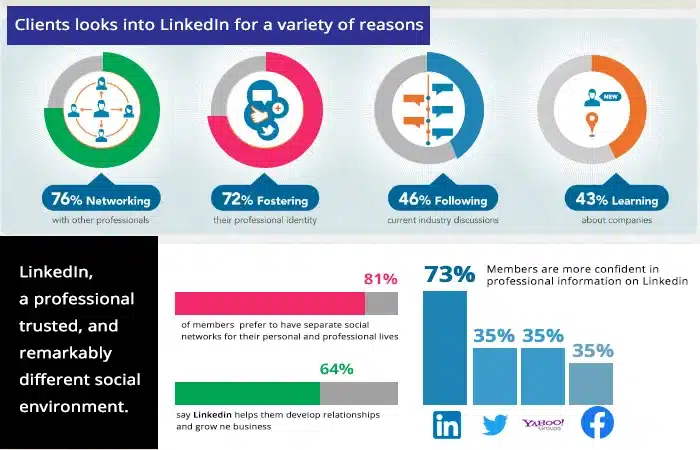 A great ProFinder service is ready to assist you
Ask from those who daily open LinkedIn as they know about the service of ProFinder that has launched by the LinkedIn platform for you. This service is basically for all those who are a freelancer and independent professional as you have seen the service of Upwork application, same goes to this service.
Every business can look here to see which LinkedIn leads can help them here as if an organization needs a freelancer for their work then they can use this service and catch the data. Make use of this service if you want to get connected with any newcomer in your business.
Final result
Now you can say that after Facebook, the LinkedIn platform is the only one that can generate you great profit and make a good connection with your prospects where you turn them into loyal clients. But we saw many don't know how to generate leads on LinkedIn as you are using the social media platform so you must be aware of this process. We have jotted down some crucial points above which can raise your interest that how easy for you to parse the LinkedIn leads in your organization. Here you will never find any hassle to grab leads if you follow the proper procedure instead of creating disturbance for them.