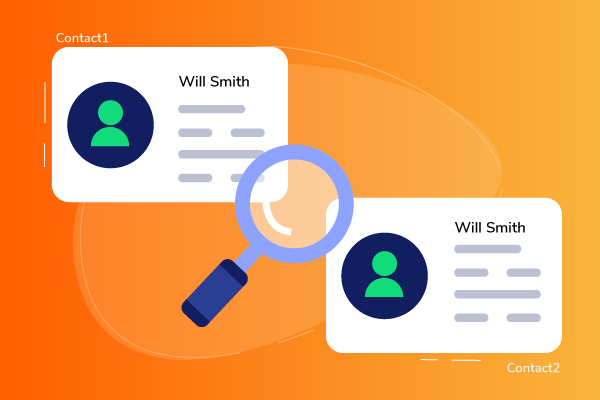 Duplicate Finder solution for SuiteCRM
Create Single or Multiple rules for detecting duplicate module fields.

See the existing record with duplicate fields in the alert box.

Combine multiple fields to check for duplicates.
Supported to All SuiteCRM Versions
Unlimited License for Single Domain & its Sub-domains

Lifetime Support

Unlimited User
Screenshots
---
Duplicate data is adverse for every department within an organization whether it's sales, marketing, or customer service. The reasons behind data duplication can be anything like human error or any bug in the application. If the same problem arises in a data hub e.g. your CRM system then it could lead to catastrophic results. But the question is how you can avoid this issue from happening in the first place. Allow us to introduce SuiteCRM Smart Duplicate Detector that can address you if there is any kind of duplication in module fields.
Real-life Example: Suppose you have two duplicate records of one lead with the same name and contact information in your CRM database. The same lead sent an email and wants a quotation. Let's say, a colleague of yours sends the quotation and updates it on CRM. Later you also saw the request from the lead and checked the CRM to see if the quotation was sent or not. But you checked the duplicate record, which is not up-to-date and you once again send the new quotation. Now the lead is confused after seeing two different proposals.
All this can be prevented if you had a duplicate detector installed on your system, which can proactively detect any kind of duplication in module fields even before you create a new record.
Functionalities of SuiteCRM Duplicate Detector Plugin
Create multiple settings/rules for finding duplicates in particular modules and fields.

The extension will alert you instantly if it found any duplicate records based on matches rules.

In the dialog box, you can see the existing record with duplicate fields and the enforced extension rules too.
There is a feature called "Exact Match" or "Duplicate from Multiple fields

" if

this is enabled then users can create new records if there is at least one unique field. It means you'll get an alert only if all fields have duplicate values.

You can combine as many fields as you want to check for duplication.

The users can also create a single setting for a specific module like leads, accounts, contacts, etc.

Even after the duplicate fields if you want to create a new record then you use the "Save Anyway" option.
Frequently Asked Questions
How many settings/rules can I create for detecting duplicate fields?
Using this plugin, you can create single as well as multiple settings/rules. For using it for any specific module like leads or contacts, create a single setting otherwise multiple settings will do the job.
Is there any option to save a record despite having duplicate fields?
Yes, there is an option called "Save Anyways" which will allow you to create a new record in the SuiteCRM module even if there is a duplicate record with the same field values.
For how many module fields I can check for duplication?
You can combine all SuiteCRM module fields like email address, name, phone number, etc in the rule if you want. The extension will check for duplicate values for all configured fields.
Does SuiteCRM Smart Duplication Detector work on custom fields too?
The plugin is capable of detecting duplicate values in SuiteCRM custom fields as well.
Video
---
Reviews
---
All Add-Ons are life time purchases, there are no recurring/hidden charges