SugarCRM software is the Fuel that keeps every business running. And without any shadow of doubt, this CRM software can perk your organization.

In the Initial years, it was such a daunting task to form a professional Relationship with your customer. The introduction of Sugar software enables our businesses now to take all these crucial tasks and streamline other business process.

But today, every diverse type of industry follows Two stages before putting their Business investment:
The pricing plan of CRM
Total Number of Features
This is why we are going to share a comprehensive overview of the best SugarCRM Alternatives that are also ruling in the market. Before you dive, let's just know about this industry-leading CRM with some awesome features.

What is SugarCRM?
Put simply, one of the most eminent and intelligent CRM systems to create your customers for life. Tracking information, providing a 360-degree view of the customer, and sharing customer support is always at the fingertips.

One key goal that every organization is worried about and that is "Customer Satisfaction". Let's cut the chase and allow us to announce that Sugar is unrivaled CRM software to increase Customer satisfaction.

Features of SugarCRM software
Looking to brush up on this Greatest CRM software? Here we go-

It helps the Sales and Marketing CRM team to find the customer swiftly without putting in any extra effort. It will be simple for your team now to access key customer information and start making relationships for your business growth.
This convenient CRM platform is an exceptional choice for "Customer Support". One of the focal things to note down is that you must strive for the experienced SugarCRM service which enables you to cater to the needs of customer requirements every day. An awesome platform for the business to garner every channel of the Customer journey.
For connecting with the entire business department, endeavor for SugarCRM Integration service. It saves you a heap of time. Sync this platform with the Payment gateway, Social media, E-commerce platforms, and the list goes on. Instead of working on multiple windows, handle every crucial information under one hood. It will never be complicated.
Every SugarCRM Competitors that provide Tailored solutions
Let us open a number of windows that are useful, A1, and can dilate Business processes. See which one is paramount-

SuiteCRM software
Start with the renowned SugarCRM alternative that is powerful enough to fulfill all essential business objectives. The name is SuiteCRM which is advanced to provide a bespoke solution to their clients.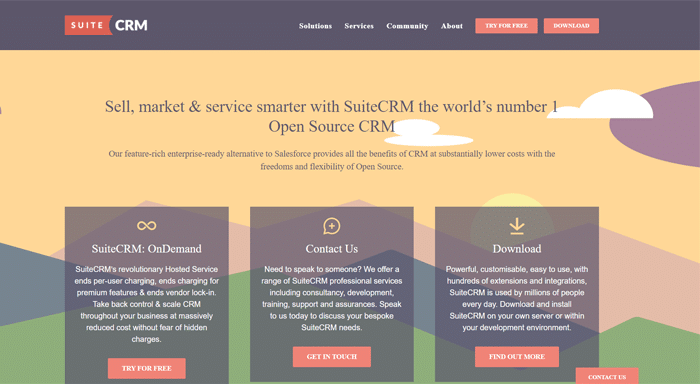 SuiteCRM software aim is to improve all crucial goals such as Conversion, Sale, Business workflow, Customer Experience, and there are many more. Generally, people go for this alternative of Sugar because of Open-source.

Less complicated for the user to scale business apps and can Customize modules. To take the advantage of Integration here you can sync this CRM tool with Mailchimp software, Outlook, etc. Investment here? The tool is Free of Cost.

Odoo software
Let's see whether it can also give tough competition to Sugar or not. Odoo, a much more convenient and prominent open source application for CRM industries that enables you to close sale opportunities with less effort.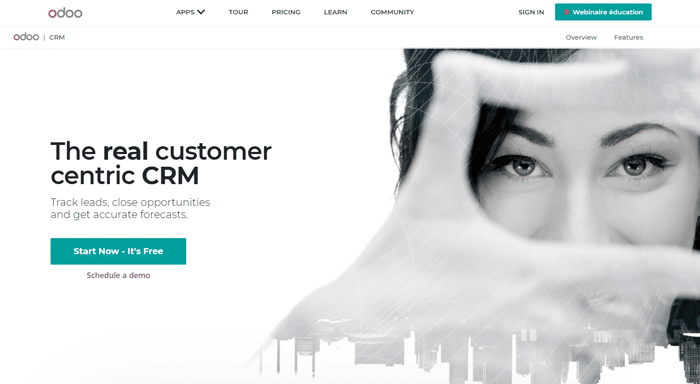 It turns complicated into a cakewalk task for every business that wants to scale as it provides actionable insights about your sale process. Such an overview aids your team to bring new changes and make your platform more powerful in the future.

One of the top-most SugarCRM Alternatives to help you in creating email campaigns, provide a Dashboard to know all imperative details, easy-to-use for setting Custom alerts, etc. The pricing of Odoo CRM starts with $8.

Apptivo software
Above both are effective SugarCRM Alternatives, so let's see the rest of the other CRMs for handling business operations. Apptivo CRM software is a big example of delighting more customers and keeping them for life. This is a basic requirement of every key organization today to win the heart of the customer.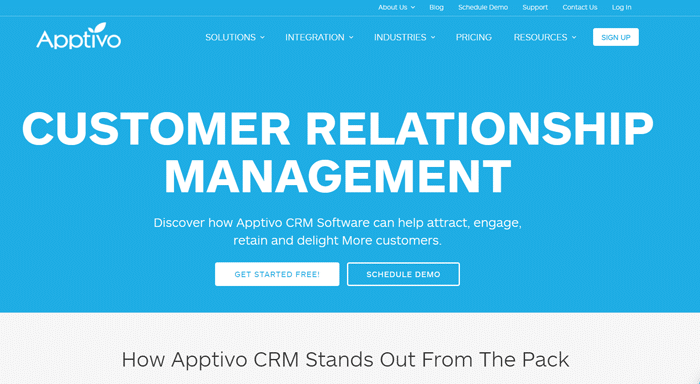 Apptivo has all-encompassing tools to handle everything swiftly. Turn your contacts into leads and then a paying customer. This CRM system will help. Sync this rich software with the applications such as Slack, Office 365, G Suite, and many more. Like you hired a few amateurs into your company, so with the help of Apptivo you can track every activity and their performance.

This CRM will always remain on the list of "SugarCRM Competitors" because of all state-of-the-art functions. You can strive for a 30-day free trial to see whether it meets your business needs or not. The Pricing plan starts with $8/per month/per user.

Salesflare software
We have seen dozens of people looking for the Best CRM for Small businesses. Probably they don't have that level of budget and want prominent features. They can put their investment in Salesflare CRM to see staggering growth rapidly. A great profitable platform for the Sales business to get more by doing less. Sounds awesome!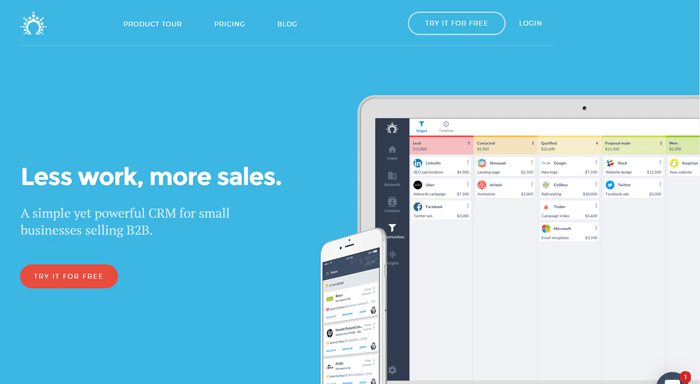 Automated software with magnetic functionalities such as sales intelligence, Contact management, custom fields, Email Tracking, etc. Even the software wins in providing the functionality of Interaction tracking. Not every dominant software offers such a function. It is even a remarkable choice for organizing documents for every user automatically.

Can you improve your sales productivity from this? Another important point to note about Salesflare is that it improves productivity. A team you curate can pay a closer look to sales-related tasks instead of just keeping themselves busy with the data entry one by one. Let this advanced software fill every entry automatically. The pricing plan starts with $29/per user/per month.

Pipedrive software
Hundreds of SugarCRM Alternatives but businesses need the "Worthy". It must be affordable and cinch to use. So, in our list of SugarCRM Competitors, we entail the Pipedrive CRM system. A never-dying tool of CRM that enables you to keep track of sales leads. A much advantageous software to track every interaction with customers throughout the sales funnel.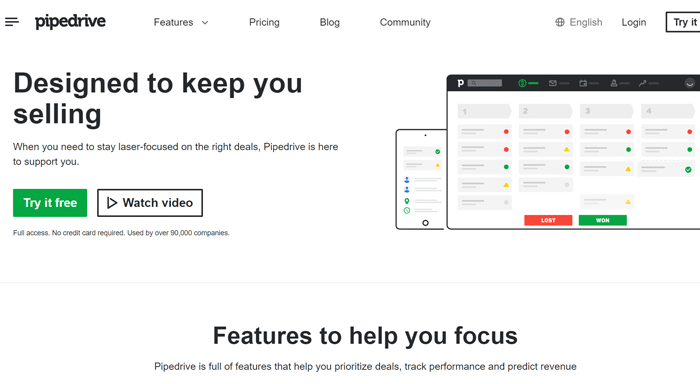 The software is always in demand because of the Workflow Automation function. An indispensable feature to improve the productivity of your sales team. Well, there are a number of features available to use such as logging leads, revenue projection, customizable reports, smart contact data, and more.

Sharing Email Templates with tons of audiences will never be so challenging. Take the assistance of the Pipedrive CRM system to drive business with the craze. It eliminates the need to work one by one sharing with the audience. Scale today with this versatile tool which starts with the Pricing $15.00/per user/ per month/ billed monthly.
Conclusion
A valuable CRM is a medicine. The client burning problem would be solved. SugarCRM is always on the list of every business today. But maybe SugarCRM Pricing is not affordable for tons of companies. No problem! This blog is the solution. We have compiled a list of SugarCRM Alternatives with their pricing and features. Make sure to invest in software that suits your business. Good luck!