Social Media is always Business's best friend. It uncovers every piece of information for the businesses like what is trending, what to share, who your audience is, and much more. Businesses today can scale via Social media as well. But the reality is every company today has adopted top-notch technology. You can reclaim your lost time and boost up your efficiency. They join hands with "Automation". Now to accomplish every task, they choose and are happy with Social Media Automation.

What actually is it?

If I adapt any top Social media automation tool then will it automate my mundane tasks?
To crystal clear everything, let's walk through the whole article to know about this technology in social media marketing. Also, let's understand together how it can give good results in our Marketing strategies.

What is Social Media Automation?
The term social media automation is taking the help of a software/tool to achieve all such desired goals which were taking precious time from you earlier. With no human involvement, you can do every social media essential activity and will get great remarkable results too.

If you are a complete amateur and have less understanding of automation then let us help you here. We will share an example to clear you about it.

Real Life scenario: With immense hard work and dedication towards making SugarCRM Plugins, I decided my products should be promoted on social media. I shared this idea and my Content team curated meaningful content about the products. They are ready to share on social media platforms. But I am hundred percent sure my team will find this a tedious task. No one likes to flash content one by one on every platform. If I put myself in their place I will also find this a mundane task because we have to share extra effort here. This is where Social Media automation tools can help us. When using it the tool will help us to automate multiple things like Posting or sharing content on Twitter, Facebook, etc.
Have you understood the above Example completely? The "automate social media" process enables you to share valuable content and you can engage with the end number of the audience promptly. Sounds perfect, right?
There are many big players (Tools) available to entice you all to use it and evolve your company with every day passing. Without any doubt, social media marketing is a real challenge but having Automation minimizes the immense burden.
"Automation is Now Becoming Mainstream"
Incredible Statistics of Social Media for every Business
If planning to go for "Automate social media marketing" there is a need to get aware of statistics on social media. It sounds like the statistics help you to know how to grow business with Twitter and what you can achieve easily. Have a look-

144 minutes per day is the actual stats of Internet users who spend time on social media.

There are around 3.6 billion people who operate social media. In the coming years, it is expected that the number will go to "4.41 Billion". Let's see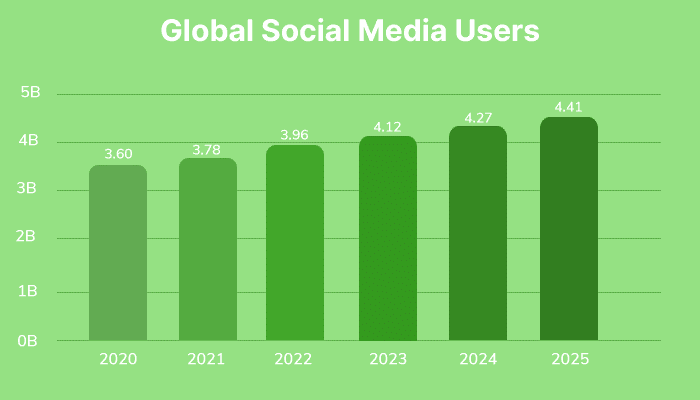 98.8% is the current statistics of those who access social media from their mobile phones. Approximately 40.4% of internet users use social media accounts for their business work.

The platform Instagram has 1.2 Billion monthly users whereas Facebook and Twitter have 2.74 billion and 353 billion monthly active users.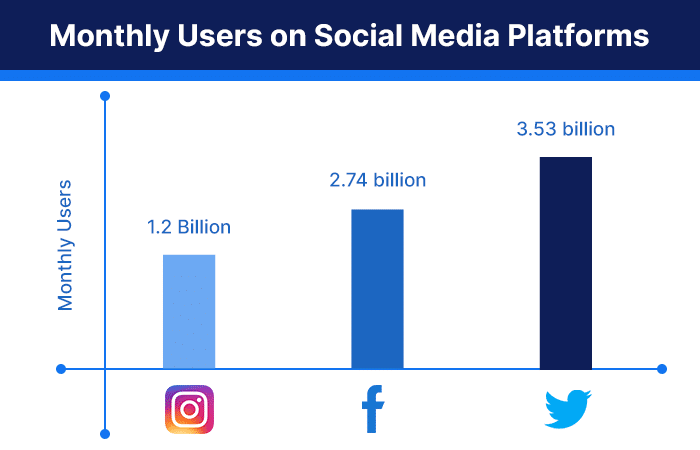 81% of the users daily operate the social media analytics tools for their business handling. 45% of people unfollow the Brand on social media when they see numerous Ads. 
Along with Automation tools for social media channels you should also go for the tip & tricks and secrets that will allow you to do not make mistakes. In addition to this, you can search best instagrarm secrets of 2023, top Facebook tip & tricks and bring those practices in your operation for sudden & high upsurge.

Some Proven Benefits of automation in Social media marketing
Most Marketers are looking to flourish their brand on social media. Having automation in this platform gives you big advantages. What are those benefits?

Reduce your Business investment
People say focusing on Marketing means you are allowing the ROI, Business Growth, and efficiency to stay with you. To achieve all this, every diverse type of industry hires dozens of employees who are professional-versed to help you. Getting such advanced people needs hefty investment from your side. Let's give you a cost-effective solution. What is it?

Automate social media today which doesn't allow you to hire a number of employees and will do every task effortlessly. Are you looking to hire someone to handle your manual tasks on social media? Give everything to automation which is a complete example of removing mundane tasks from your business life as automation will do this for you.

Get into Social Media Groups without searching for it
I am running my SugarCRM business and if I get into the SugarCRM Services group without searching then it will be wonderful. Here automation will play an instrumental role for your organization. How? There are some awesome social media automation tools available that can suggest you join the groups and make social links easily. It saves your quality of time.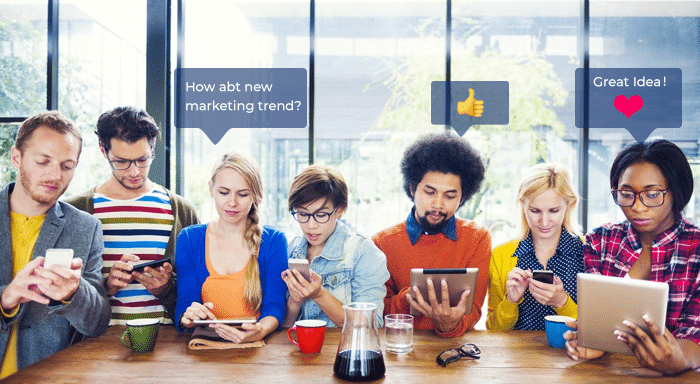 You don't need to start searching for the right group to share relevant content. Some user-friendly tools are there which will follow back those accounts who are following you. Reach out to the audience in social media shortly, automate your social media to save time and effort.

This Automation will remove Human error
Just a few days back, we talked about Customer Service Automation. We told you automation is playing a significant role in the Customer service field. It minimizes human error because everything will be done automatically without any error. Same in the case of Social Media Marketing. It keeps on reducing your manual tasks as there is no human involvement there. This means no human error and everyone will get the right information at the opportune time.

Earlier you gave tons of time doing the same activity. Now the term automation will allow you to focus on other tasks. You can keep on paying extra attention to grow your company in the market. Start making the stupendous strategies because your tedious task on social media is now under automation. It will automatically do everything with no single mistake.

Target the audience at the right time
Every brand new business or well-seasoned operates a myriad of social media accounts. They don't want a single excuse for losing a valuable audience. It is mandatory to make accounts on important social media platforms like Facebook or Twitter. But the question here arises: do you have to manage all the platforms at a single time? Don't you think it will take huge efforts from your side?

You are in a stressful environment. Even not sending accurate content at the perfect time can minus your sale. Therefore, without any search, get into top-grade social media automation tools. There are many which help you to manage your accounts at a single Dashboard. This saves your time and money and more importantly, it will uncover the information of posting content at the correct time. Get ready to see reliable options while putting your saved dollars on the right tool of automation for social media.

Your Connections will watch the quality Content
Content is everything. Today, every user readout content thoroughly before going to follow the Brand. Big deal! You can now imagine the importance of content for every company. It will be pretty awesome if you produce good quality content for the user to get into your business. If following the Automation advantage then it's good to reap full benefits easily for your business.

Here, one of the greatest tools of automation is Feedly for social media. Users can get into fresh and meaningful content on the current agenda. They will get information on their social media account. Follow such incredible tools to flash your content and get an innumerable audience to increase your sales.
Get an Actionable insight about your Marketing
Suppose the business wants every helpful data of SuiteCRM Plugins that you shared in the past on social media. If I am not wrong many of you will adapt the "Guesswork" and will send the details with the seniors. Do you think that such unprofessional work should be followed? Pay attention here because we have an ultimate solution for everyone. Get into the automation tools of social media. Why so?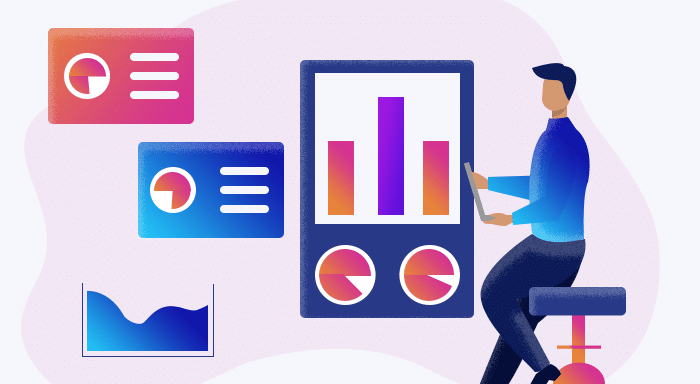 No such thing will stay longer. You will not keep your business car on the wrong roadway. Pour investment on the tools to automate social media. It will present every information such as success rate, how many like the product, how many share with others, and much more. A better holistic method to make stellar strategies and next time you will highlight the awesome service. Maybe after that, you can see skyrocket growth in your business. Get and share the relevant details and make decisions according to that.

When and What to share on Social media?
The lesson I learned in the past, never ever post the content on social media anytime on any topic. It's very hard to get your audience regarding your business because you don't have any information about their time visit on social media. Getting an audience who is not for your business sale is a total waste of time. The question is what to do?

Get valuable data for your business with the assistance of great tools. Don't worry we will mention the names of it. Adapt the tools like Facebook Insights, Tweriod, Twitter Analytics, etc. Such eminent tools provide you a complete picture of when to post the content on social media.

Let us inform you that you will get to know when your followers use their account of social media, type of content to highlight to get more likes, shares, etc. This is absolutely amazing! Surprisingly, a user will get the best information when they get a click-through rate. Another necessary information!

Having such dozens of information will give you the best benefit. You can curate your content and share it at the right time to get a valuable audience for your organization. This is awesome as you get to know what type of content to prepare to get plenty of audiences easily. Make sure you have the best tools that we mentioned above.

How to Manage Automated Posting and Live posting?
Everyone is happy with the advanced technology "Automation" to smoothen their task. But it's not like you should use it every time and in every activity. If you go with automation for the entire social media activity then please stop. This is not the way to take an opportunity of vigorous technology. The reason is there are certain things where you should avoid the automation facility and need humans to work on that. We will elaborate here-
For the Automation, users should go for-
Promotional Links
Links to your business blogs and articles
Motivational quotes
Funny one-liner
Share questions for your social media followers
What to do on Live Posting? Read out the below points-
Your opinion about any business event
Congratulate your followers
Replies to your followers about any query
Compelling tools to Automate Social media to increase efficiency
Finally, we are into the section to know the best tools to automate social media posts and do superfine activities regarding our company. Let's have a look at the points below-

SEMrush
Everyone is well aware of this brilliant and best SEO automated software application for SEO purposes.. But it is not just curated for SEO work. A better tool for social media automation as well. How? It is simple and effective for automating posts, tracking, promotions, and also sharing the Analytics.
You will get the analytics of different social media channels so don't feel like it is applicable for 1-2 tools. There are many tools available here but what's the most important and remarkable one is "Brand Monitoring". Users can track the feeds of different social media channels for a specific keyword. Get aware of who is monitoring your Brand name.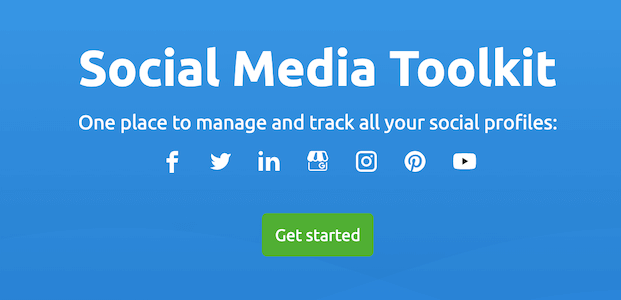 Awario
Focus on Brand awareness when having an eminent tool for your help. Introducing the Awario tool which allows you to provide the information of top influencers by social network. This affordable tool is packed with multiple functionalities. Want to know everything?
It gives you complete support to catch the right leads for your business. This tool has the specialty to track your keywords in any language. Happy to see such a tool to monitor the web all day 24/7. Without any hassle, you will get a daily or weekly summary report straight to your inbox. Get every update of social media marketing automatically on your dashboard.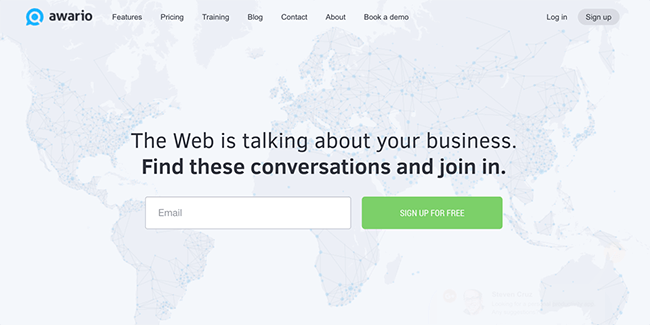 Sendible
I have a tool to explain here which is beneficial for businesses of all sizes. Sendible keeps every important information in one place to minimize your hassle. Getting everything in one place not only saves countless hours but also allows you to manage every social channel promptly.
Just like how Drip Campaign helps you to schedule your emails the same goes for this tool to schedule content and it will post automatically. Additionally, you can tailor your business content for various followers of your account. If I want to receive the reports about my work and also want my team to get aware of it then this tool will share the reports easily.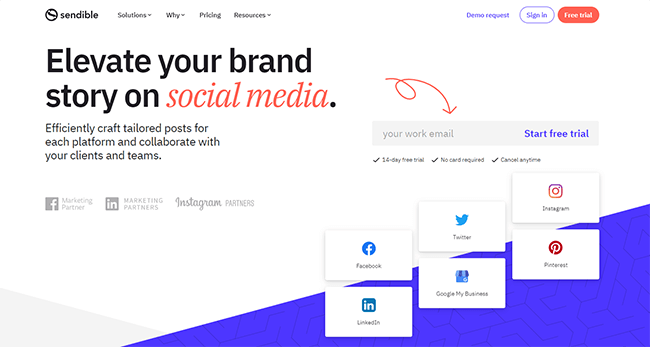 Buffer
Businesses are always worried about how their cost-effective marketing strategies are going on. If they don't have any tool or have a tool and getting zero results then must dive into the Buffer tool. It is also known for highlighting comprehensive analytics.
It will share a complete picture of your marketing strategies. Your social media marketing work is in safe hands when having Buffer in your business. This user-friendly tool has a separate section of marketing analytics, so make sure to use this function. The tool not only automates the blog posts but also helps you to know the correct time to post to get the audience.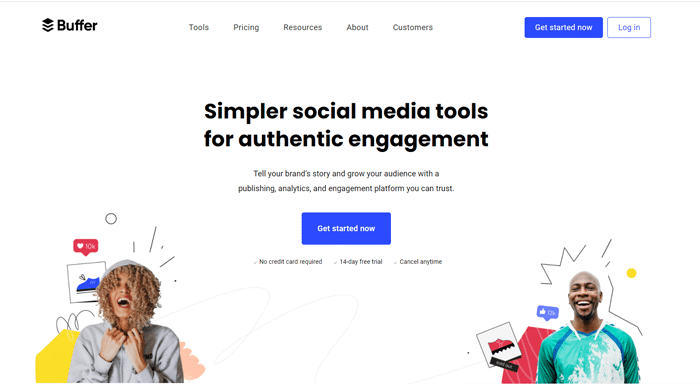 Missinglettr
The most prominent tool that uses Artificial Intelligence and Machine Learning to scan your business blog posts about anything. Introducing Missinglettr an exceptional one then provides functionalities like content promotion, content creation on Missinglettr addons, suggesting accurate Hashtags, and much more.
Get an immaculate experience with this tool which turns every blog post into a social media campaign. Even if you share a Guest post about Free Chrome Extensions (just an example) then you can include that URL in this tool. The tool will create a social campaign for that as well.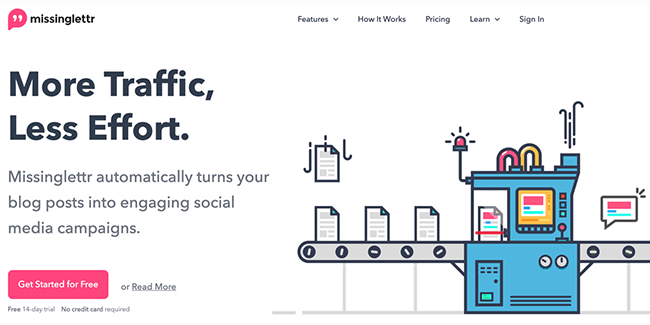 Agorapulse
Now every social media activity is under control. No hassle, no pain. How? Having a top-notch tool is a helping hand to get the desired goals on time. Take assistance from Agorapulse to manage every vital activity and save precious time.
Here we will suggest you to set up automated moderation rules. It helps you to know tag, hide, and review the posts to save time once again. You don't need to open up your inbox to check. The software has the brilliant specialty to highlight the in-depth analytics report. Best way to know how you are performing and what changes to bring soon.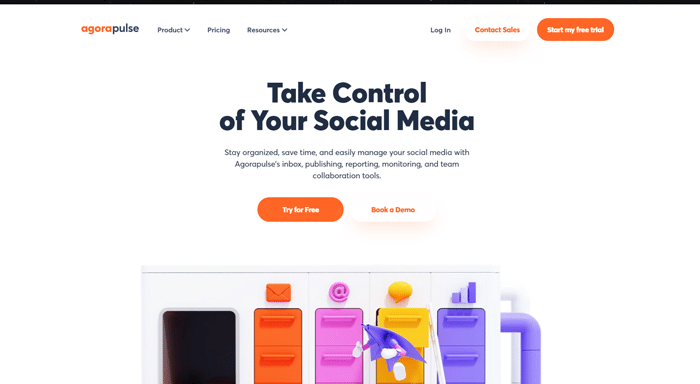 Over to you: Like how we elaborated about technology Digital Marketing Automation in our previous article. This technology can evolve in social media as well. A jackpot for businesses to get the end number of the audience shortly with no hassle. Let's just focus on improving our business skills as other social media tasks are now under Automation. Use the above social media automation tools. Catch their features and pricing and choose wisely.