We all heard the basic and most important adage "SEO is an exhilarating activity". Search Engine Optimization is one of the essential tasks to drive more traffic for your website. But here is a common fact that SEO also leads you to perform Repetitive tasks. It feels like you started this as an ingenious work but it turns out to be tedious for you. Businesses today scale through "Automation" so if you are working in SEO since the epoch then why not take the opportunity of SEO Automation. Join us today on this guided tour of Automation in SEO.

What is SEO Automation?
The term SEO Automation means systematizing the entire SEO Task that you do by using compelling tools or software. Using this advanced Automation in SEO keeps reducing your manual efforts because every task is simply automated for your assistance.

It keeps evolving your business like you put efforts in SEO manually on a daily basis. Overall, this saves your business time and money which is always at a high priority.

For Instance: Suppose your business team worked and introduced SugarCRM Plugins on the website. Now you want every client or other audience to know what you are selling. To flourish your plugins, you don't need to hire more and more SEO employees whether they are a newbie or trained. Take the advantage of Automation SEO today. It will highlight the best SEO Automation tools and make your task hassle-free and better. Eventually, time and your extra dollars will be saved.

Sizzling SEO Statistics to know in 2022
Many amateurs are here who are clueless about Search Engine Optimization and its key roles. We will share everything about it and also with the Automation. Let's dive in first to know the current statistics of SEO.

We are going to start with the first and most important one for you: SEO strategies give you 1000%+ more traffic in comparison with organic social media.

Approx 14.6% is the close rate of the SEO Leads and another interesting fact is 0.78% of Google searchers click on the second-page results.

The website traffic that comes from the Organic search is around 53.3% and you get traffic from Google Map, Google Images, and Google Search is 92.96%.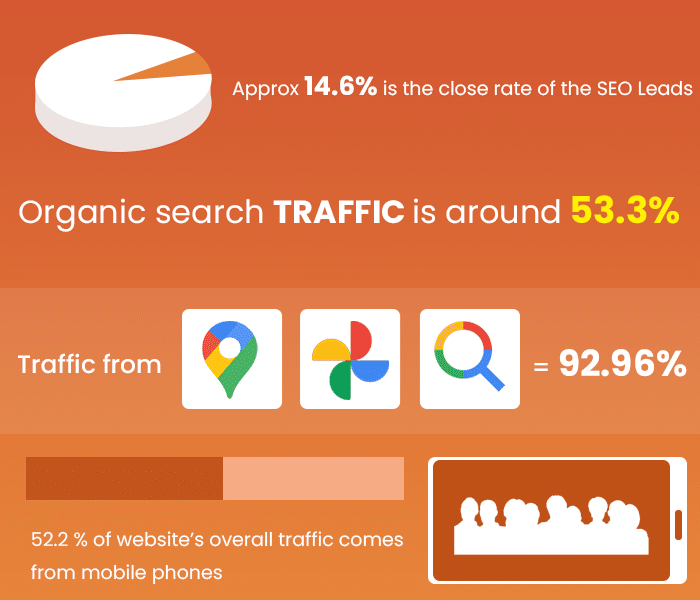 Want some more interesting Facts and Statistics?
Research says 25.2% is the actual percentage of pages that are ranking on the top with no meta description.

One of the finest Mobile SEO stats is 52.2% of website's overall traffic comes from mobile phones. And 30% of mobile searches are generally related to location.
How many tasks of SEO can be Automated for you?
Looking to start the Automation activity for SEO? There are numerous of work to do. SEO is not just about boosting up the website ranking. SEO has more such ingredients and if that automates for you then it will much easier to see your productivity. Below we are going to shed some light on the list of it-

Our first task is Reporting where every user manually creates it every day. With the introduction of Automation in your business, it can pull out the SEO Reporting data with the help of advanced tools. It will be easier to fetch the data every day, every week, or on the basis of the month. Additionally, it is much simpler for the user to customize it so that you can gauge the activity that is most important for you to know first.

We guess many of you got the hints by reading out the name above. This task is also known as Rank Tracking. The role is to provide you the information about the website's ranking every day. Now if automation enters then it saves your manual efforts because you don't need to check out all the time. This saves your precious time here. It will highlight the ranking with a specific set of keywords. One of the best benefits of Automation for SEO today.

Editorial Calendar Management
We have another superfine SEO activity where from mapping everything to sharing valuable content to writers, this task is important to adapt. You can create every piece of content here that you need daily and can share with your team members.

It means creation and implementation can be done swiftly. But now if understanding the complete benefits of automation, you can use it here as well to track and create your calendar. This is important because we all want everything in real-time and get updated to everyone at an opportune time.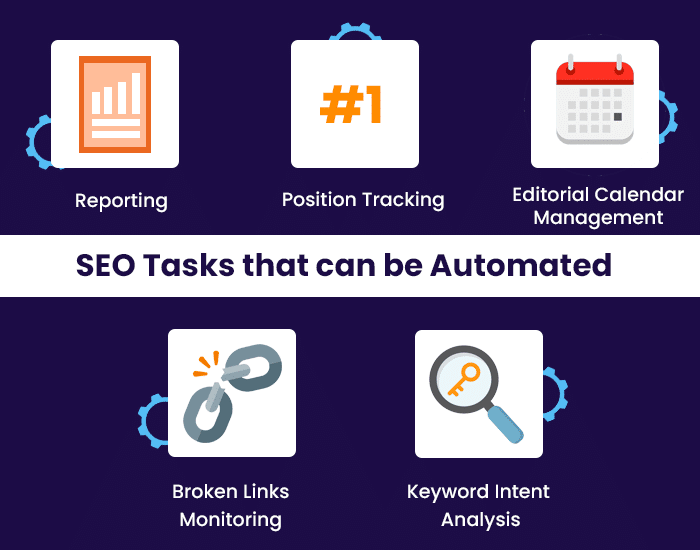 Monitoring for Broken Links
Just a little effort is needed: put your all-earned link to your system. Why? The concept of automation here will give you the ultimate benefit. It easily crawls the link and alerts the user whether the links are down or not. This regularly crawls is the best idea to point out the performance and will clear you whether this automation is actually beneficial or you need something else. A user later on can send an email for link restoration purposes if the link is down.

If you are unfamiliar with this SEO task then here we will unlock the right information to clear you everything. Suppose you use the keywords regarding your SuiteCRM Plugins to get new audiences easily. But you don't know what the audience searches the most in Google and what they need quickly from businesses.

This is where automation plays an essential role in Keyword Intent Analysis. Your SEO Business employees can reckon the audience purpose of performing the specific search. Do you know what you achieved here? Information about what is the right keyword and which keyword to target for the right audience. An astonishing benefit of Automation for SEO once again!

Manual vs Automated SEO, what's the difference?
A question here arises: what is an unbreakable option for SEO Professionals or newbies? We will not create a bad image of any activity, so it is better to read out the below content and judge according to the role and for your business needs.

When going for manual SEO you can bring changes or improve your off-page SEO by handpicking backlinks. It's easy for the user to select the site according to their needs. Your SEO Team can see the quality of those sites whether it's good to promote SugarCRM services (just an example) or not. Your team gets full control over their SEO important strategies and everything will be followed with the right plan. But if having plenty of websites then manual SEO requires more time to show you the result that you expected.

When entailing the Automated SEO then the big advantage is it is cheaper and everything will be done automatically for you. This Automated SEO will take the work pressure of long-winded tasks to save your quality of time and efforts. This concept will uncover the updated information and share the accurate information of Keyword ranking. No such assistance is needed of a big SEO team. Thus, saves your money. But if not operated in the right way then this software can share low-quality backlinks for your business.

2022 Best SEO Automation tools that you should know 
This is the crux of this whole article. Harness the power of every SEO Automation tool that we are going to present in front of you. Make sure not to skip in the middle.

Keep your eyeballs on the first SEO Automation tool introduced by StoreYa and the name is Traffic Booster. It is basically curated for the motive of automation service in PPC Ads. Here if this article entices E-commerce users and you are here reading every information then this tool is for you.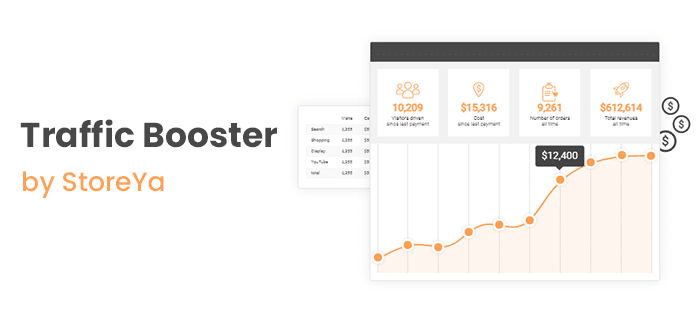 Traffic Boosters analyze short Application forms for the businesses because they will first fill it when creating Ads. Like if Sales and Marketing or even the Real-Estate sector is looking for some tool for ads handling then this Traffic Booster is the right option. Ultimately, its algorithm enables you to optimize the Email Campaign for getting more sales and increasing productivity.

Let's get back to the website performance task. Who will handle this? If no such finicky software is giving you great results then select A1QA today. Why only this? One of the best SEO Automation tools in the market to measure the website performance and stability for businesses.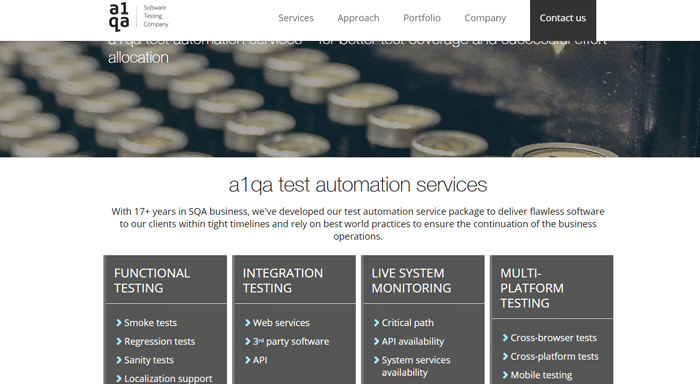 You can't take the situation lightly when you get to know the website performance is worse. It's better to change the gear of business and strive for this tool. When entailing this tool in business, you can see helpful platforms like a mobile test, cross-browser test, etc.

We have one time-saving tool for SEO Automation. The tool promises to provide innumerable benefits and keep reducing your SEO burden. Introducing SE Ranking software to automate your daily routine task. Your business department of SEO work begins with Backlink monitoring, website analysis, keyword research, ranking supervision, and much more.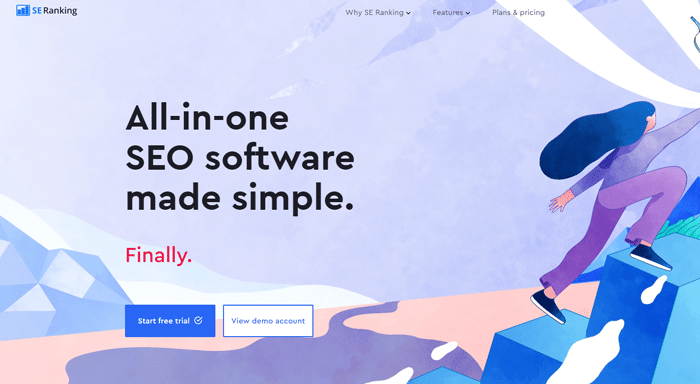 Let this tool handle everything and you can keep focusing on Email Marketing, flash products with some smart tricks, or do other tasks that you like. SE Ranking tool for SEO is remarkable enough to guide you about competitors' strategies who are also in the race. The tool has a user-friendly interface and gives you insight into the quality/quantity of backlinks for your website.

If you are stumped on which tool to operate for the long term then we will recommend you to endeavor for YourAmigo. The purpose behind this tool to share is for your long-tail searches.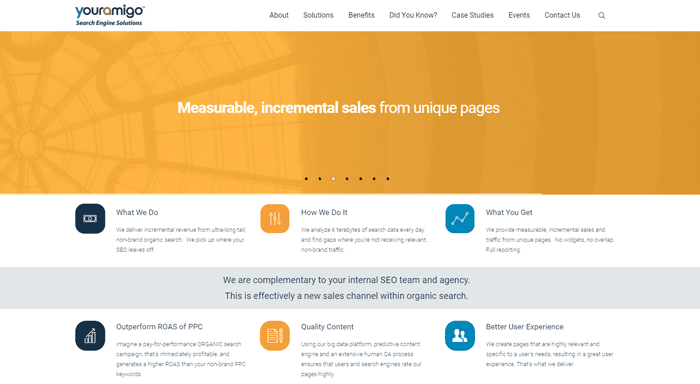 Using this, you can find keywords and then create pages based on the search volume and regarding Conversion rate. Ultimately, this tool is embedded with multiple functionalities to automate authority building. The tool is outstanding for the small-scale sector and the price is not too high.
Another important tool to see how search engines interact with log files. Most of the SEO employees get stumped here where to start or what to do. You landed in the right place to get the solution. It is easy for the user to analyze the log file with this tool called Log File Analyzer.


Take the big advantage of this tool and get the answer to your questions like: which page is not crawled, how to manage Googlebot's crawling, how many errors were found during crawling, etc. It is significant to operate such advanced tools also for handling your SEO department work and minus their efforts.

Let's talk about the next preeminent tool of SEMrush. We don't know what tricks you use daily to acquire new links but if you are in a hurry for a software/tool to audit your existing links then adapt the Backlink Audit tool.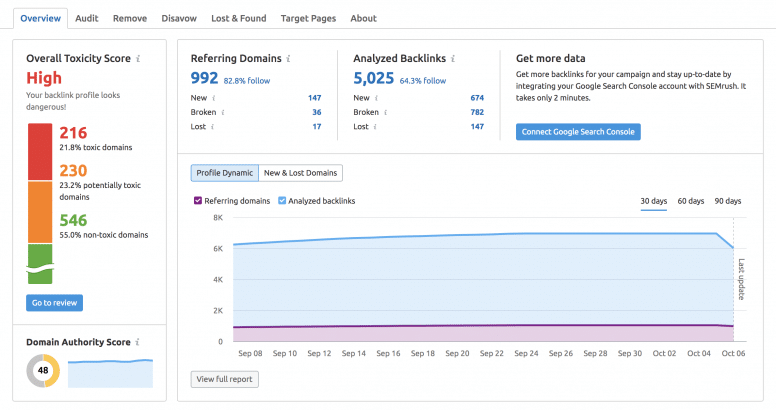 Ask from any SEO Professionals and they will always say tracking every existing backlink is a crucial activity. The reason is the situation of toxic links. If the toxic links are at a high number then it is a serious problem. It can spoil your SEO Efforts and the goal of SEO Lead Generation can be stopped. This is why it is imperative to use this mostly adopted tool in your business to analyze the links and clean toxic links.

Summing Up: Every SEO Department today always goes through the Ahrefs and SEMrush, two of the vital SEO platforms and helping hands of the SEO activity. But this digitization world wants the Automation concept to stay in every diverse industry or in every department whether it's Sales Automation and Marketing Automation. This is why we introduced today the SEO Automation importance to streamline your goals. Choose the SEO Automation tools above to strengthen your work every day.